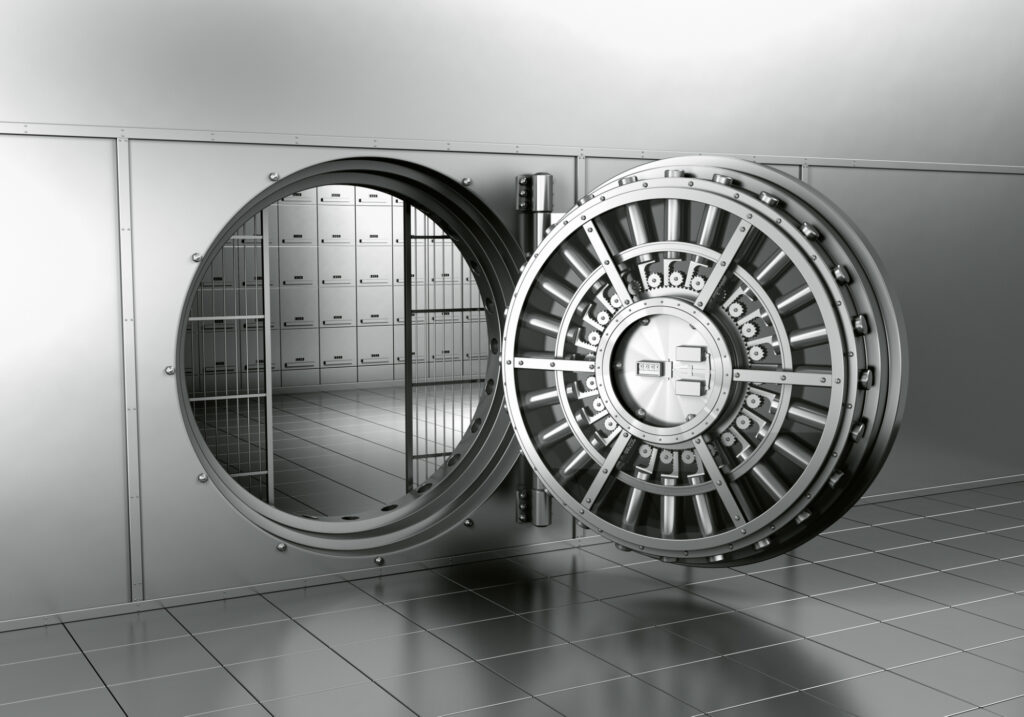 Open banking is an innovative financial solution for many individuals, especially business owners. Remember how you used to struggle to get a home or car loan? You may have probably used your checking account to manage your monthly payments.
With the advancement of technology and new banking trends, financial institutions are offering numerous options to customers for maximizing the value they receive from their banks. By switching to open banking, you can get help from TPPs (third-party providers). As a result, you can borrow more seamlessly, save more money, and pay hassle-free.
Per UK regulations, banks are required to abide by the policies of and cooperate with several authorized TPPs. However, in the US, some banks make consumers' data available voluntarily, and this trend is more likely to continue in the upcoming days, whether or not it's going to be a requirement.
Definition of Open Banking
Open banking is a safe way to let providers gain access to your financial data. Now before you start panicking, rest assured that the process is completely secure. Through the practice of open banking, your financial information will be shared electronically and securely, and of course, only with your approval.
Open banking allows you to enjoy new methods of managing your money. It opens up ways to adopt the best products and services to help small- and medium-sized businesses (SMBs) and customers to get better deals. By using open banking systems, you can also have a detailed understanding of all your accounts, enabling you to make the best use of your money.
You can choose new financial tools and solutions from various providers that are regulated by the FCA (Financial Conduct Authority) and European equivalents. The best thing about open banking is that you can start using it today, especially if you use online or mobile banking.
You can bring all your accounts into a single screen using efficient financial products and services. These tools can also safeguard your financial vulnerability and offer accurate credit scores that reflect your banking or buying persona.
With open banking, rest assured that your data will be shared securely only with your consent. To make the right selection of open banking tools, try comparing several apps and portals from regulated providers.
Some of the popular uses of open banking and data-sharing norms include:
a) Comparing the different accounts of the consumer along with their payment histories.
b) Offering different financial service options and solutions.
c) Making account changes and new transactions on the consumer's behalf.
d) Aggregating important data across a host of participating banks or other financial institutions.
e) Enabling consumers to create various marketing profiles.
Now you might ask, "Why should I adopt open banking practices?" To answer that, we will talk about the numerous advantages of adopting open banking, and how you will be benefited from that.
Benefits of Open Banking
The open banking trend is good news for banks, TPPs, regulators, and even consumers, who can receive better options for borrowing, managing their money, and making smoother transactions.
● Better Tools
With open banking, you can expect to see a larger number of helpful third-party Personal Finance Management (PFM) tools. App developers can reduce their workload by working with open APIs, which enable them to gain full control over your spending.
Using these AI-powered tools and features, app designers can predict several events or risks associated with your account and recommend products that would be more cost-effective.
However, keep in mind that you might not get the best suggestion results in some applications. For example, you could receive inappropriate recommendations about products or services that pay affiliate or referral fees. So, it's best to choose your open banking app and tools wisely.
● Pressure on Banks
Since open banking enables TPPs to access your bank information, it might compel the banks to improve their services. For instance, instead of allowing a third-party source to control your messages, banks can offer tough competition by enhancing their PFM tools. Alternatively, they can also make their pricing structures simpler and more transparent.
● Business Loans
If your startup or small business requires a loan or wants to draw a line of credit (LOC), your book might be reviewed by lenders. You might run the risk of submitting inaccurate or outdated reports. Instead, through open banking, you can allow your lenders to pull the necessary data from your accounting system and bank.
● Safe and Secure
Some banks or financial institutions might use screen-scraping techniques, in which you end up giving all your login details and passwords. In this way, they can easily login to your account and scan your financial data to complete the transaction on your behalf.
However, with open banking, you will never be required to share your login credentials or passwords with anybody other than your bank. Hence, this is much more secure, transparent, and simpler.
Although open banking runs wholly on data sharing methods, you can still prefer to keep all your financial information private. In fact, open banking won't compromise your privacy and security automatically, and would share your data only after you give the necessary permission.
While practicing open banking, financial institutions generally specify when and how they share or use your financial data. For example, US banks already have the ability to control how your data is shared by taking the essential inputs from you.
Another example would be UK regulators, who ask customers to authorize information-sharing with certain parties.
● New Payment Methods
Open banking can help some service providers to manage payments more easily. Additionally, businesses may also have reduced payment processing costs, thus maintaining their cash flows more efficiently.
● Automated Accounting
Through open banking, consumers and SMBs might benefit from a more cost-effective and simpler accounting process. Most importantly, your integrated systems and tools get updated automatically whenever you receive or send payments.
As a result, you save time by eliminating your manual tax-preparation tasks and can focus on other core business functions.
Final Words
The potentials of open banking are great, specifically to enhance consumer experiences and reshape the competitive landscape of the banking industry. Startups, SMBs, online financial service providers, and consumers – all can benefit from open banking practices significantly.
All you need is to grant permission to data-sharing through some kind of approval form – the common one being checking the box that appears on the terms and conditions page in a website or app.