"What is Ethereum and How Does it work?" is the most important question that comes to mind when considering investing in Ethereum.
Ethereum is an attractive option for investors who want to build a strong portfolio in crypto because Ethereum is the leading cryptocurrency after Bitcoin.
A sensible investor always carries out in-depth research about a project before investing their money. In this article, we'll try to provide a reasonable answer to the question "What is Ethereum and How Does it work?".
What is Ethereum?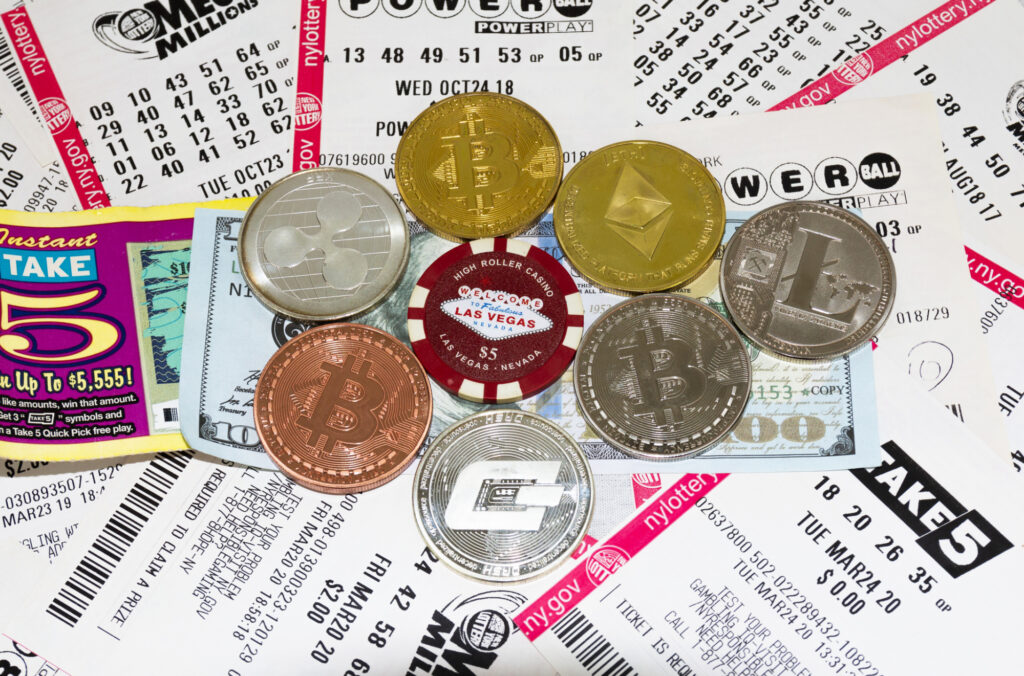 Ethereum is a decentralized computing network that runs on blockchain technology. Like every other blockchain network, Ethereum was mainly designed to facilitate users who want to exchange money without the need for a central intermediary.
But Ethereum's developers went one step ahead to enable others to build different types of decentralized applications (Dapps) on their platform. It's one of the major reasons why Ethereum became the second largest cryptocurrency within a short span of time.
Unlike Google, Amazon, or other hosting networks, Ethereum's network provides developers with complete control of their software's data. The developers find it quite attractive because they don't have to deal with a central authority anymore.
Is Ethereum a Cryptocurrency?
Some of you may still be unaware of the fact that Ethereum itself isn't a cryptocurrency. Ethereum is actually a blockchain network that's used for transactions and other processes. The cryptocurrency, that is used for financial transactions and investments, is recognized as Ether.
The coin you see trading at different crypto exchanges is Ether and not Ethereum. However, it's commonly recognized as Ethereum in the crypto community. So, you can also use the same term while talking about this project.
Bitcoin Vs Ethereum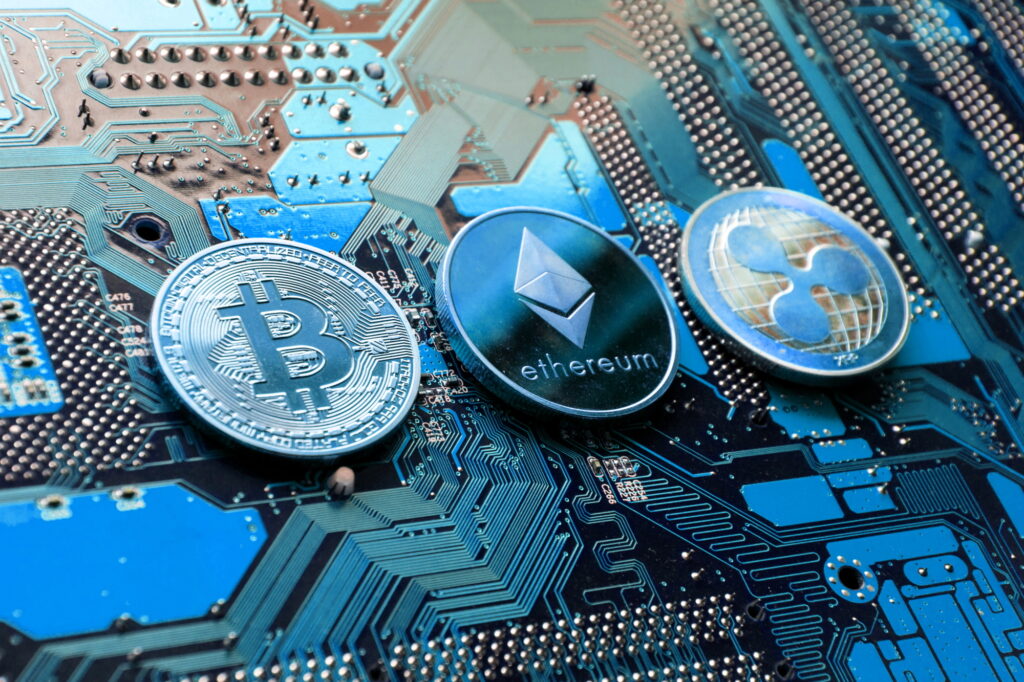 You may find it strange but Ethereum's blockchain technology offers more facilities than Bitcoin.
Bitcoin is only used as a currency and store of value while Ethereum is providing an opportunity to those who don't have the skills and budget to build a blockchain from scratch.
The users can create and run smart contracts, games, a marketplace for digital art, and other transactions on Ethereum's Blockchain. The prominent thing about Ethereum is that developers can raise funds for their own applications using smart contracts.
Similarly, it takes around 10 minutes to create and validate new blocks on Bitcoin's network while Ethereum's network requires only 12 seconds for this process. The Ethereum developers are even working on improving this speed because the competition is getting tough as new players are entering the market.
This may raise a question that why ETHER is still trading at $4,000 approximately while Bitcoin's making a new All-Time High (ATH)?
Well, it's a simple formula of supply and demand. Bitcoin's blockchain will only release 21 million coins over a specific period of time. On the contrary, there is no limit on the number of potential Ether tokens.
How Does Ethereum Work?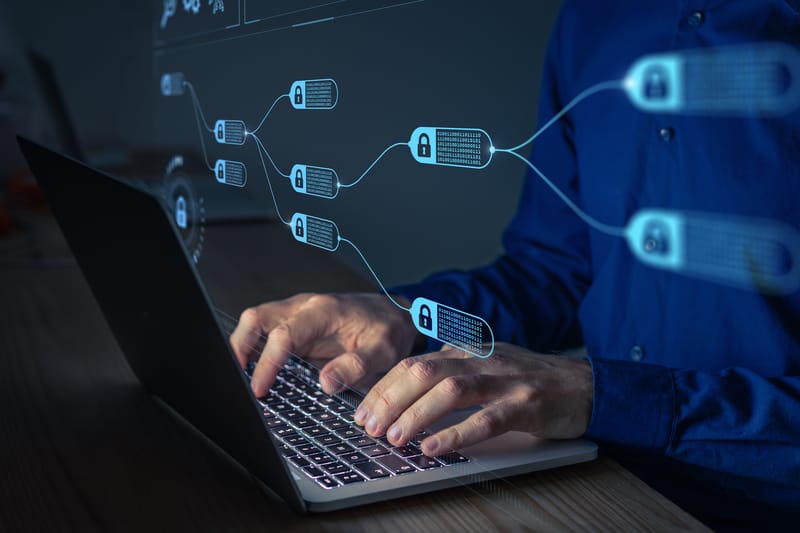 Ethereum's blockchain is designed to handle different types of operations without the need for a centralized entity.
Processing Transactions
Like Bitcoin, Ethereum's blockchain is mainly designed to provide a secure platform to users who want to send and receive money quickly without having to deal with a centralized entity.
Ethereum's blockchain is basically a software or node anybody can install on their computer. This blockchain maintains a record of transactions made using its platform. Whenever a user makes a transaction, a new block is added to the public ledger.
Upon every transaction request, the software generates a complex mathematical equation. The computers need to solve this equation to verify the transaction and ensure the integrity of the data.
If your computer solves the equation faster than others, you'd get some reward in the form of a cryptocurrency called ETHER. This reward is commonly known as gas fees. You can either keep these coins in your personal wallet or you can use them to buy Fiat Currency, NFTs (Non-Fungible Tokens), or other products.
The entire process of verifying the transactions to get some reward is called Mining. Currently, Ethreum's blockchain is using a "proof of work" methodology to mine new coins. But the developers are now looking for a different solution because the current option is time-consuming and expensive as well.
They're planning to introduce the "proof of stake" system to control the supply of Ethereum's coins. With this system, the miners will be required to stake their own crypto holdings when verifying transactions. And if your computer verified a transaction that is against Ethereum's rules, you'd lose your crypto holdings.
Smart Contracts
Businesses or individuals no longer need to contact a third party to write and handle their contracts because Ethereum is here to facilitate them. The users can easily create a smart contract following a simple process.
The blockchain will execute a code based on the rules and conditions you've set for the contract. For example, if you're buying an NFT or any other product/service from someone, you can take advantage of smart contracts.
The best part is that you won't have to deal with the headache of finding a lawyer for writing and managing certain contracts.
You can create a smart contract using Ethereum Virtual Machine (EVM). Once you've initiated a contract, it will start working like a self-operating computer program. It will automatically release the payment once the contract's conditions are met. So, it's a secure way to avoid scams that usually occur on the internet.
Decentralized Applications / Dapps
Ethereum provides an opportunity for developers who need a secure platform to launch a software or app. Unlike traditional hosting platforms, Ethereum offers unlimited bandwidth, 100% Uptime, and excellent security.
Whether you're willing to launch a video game, an investment app, a social media platform, Ethereum can help you with achieving your goals.
Decentralized Finance
People are often irritated by how centralized entities control the movement of money. Fortunately, that's not the case with Ethereum. It gives you the freedom to control your finances the way you want.
Non-Fungible Tokens
Ethereum is one of the industry leaders that initiated the trend of Non-Fungible tokens. And it's drastically taking over the industry. Ethererum is facilitating the buyers and sellers who want to trade different pieces of art securely.
Now, you may think about why would someone use Ethereum's blockchain for buying or selling their artwork when they can simply do it offline. Well, NFTs are a completely different subject. And this new trend has opened plenty of amazing opportunities for artists and art lovers.
We'll be writing a detailed post about NFTs to guide you about What NFTs are and how they work.
Should You Buy Ether?
Well, Ethereum is a fundamentally strong project and its developers are trying innovative ways to stay ahead of others. Currently, Ether is trading at a price of $4000-$4200. Its demand is increasing day by day. And it may easily touch around $5000-$6000 over the next few weeks.
But we think it's not the right time for new entrants. We'd suggest waiting for a big sell-off before you start investing in it. You may start investing in chunks if you don't want to miss the ride.
Conclusion
Ethereum is the second most popular blockchain technology that is leading the crypto industry. It doesn't only manage and record transactions between users but it also enables them to build decentralized apps (Dapps), run smart contracts, and other projects on its blockchain. Its developers are consistently trying innovative ways to maintain their reputation in this industry.
If you need more information about What is Ethereum and how does it work, feel free to contact us.