POS systems have become crucial to the success of restaurants, thanks to features that allow these businesses to track inventory, manage employees and orders, process sales, and find new ways to squeeze profit out of their operations.
And while there are a wide variety of options available for restaurant owners to choose from, not every POS system will be right for your needs. Moreover, you cannot keep a separate pos for pizza or each category of recipes you have.You need a thorough exploration of the best options available before you can opt for one, which is exactly what you'll find here.
In this article, you'll find an overview of the best restaurant point of sale systems available, including their features and pricing, why your restaurant needs one, and how to choose the one that works best for you.
Why Does Your Business Need a POS System for Restaurant Point of Sale?
The restaurant Point of Sale system has many advantages. One of the most important is that they can save owners time and money. With a restaurant POS system, inventory management and reporting can be automated, allowing restaurant staff to focus on more important tasks. A good pos system will easily integrate with any pizza delivery software pos system.
In addition to helping restaurants increase sales, POS systems can help them reduce costs. Especially for a niche restaurant this can be crucial in generating profits. There is a pos system for pizza restaurants as there is a pos system for other niche restaurants. As a result, customers are often encouraged to spend more money in restaurants through POS systems that offer upselling and cross-selling features.
Last but not least, POS systems can improve customer service. This is because they typically include features such as guest monitoring, which enables restaurant employees to obtain information about customers quickly and easily.
Which features should you look for in POS software for restaurants?
There are a few distinguishing features of the best restaurant point of sale (POS)systems, but they should also have the following top characteristics:
Restock alerts that let you know when specific ingredients need to be restocked.
Keeping track of orders and used ingredients with inventory management.
Table service management allows you to keep track of which tables are receiving orders.
Employee tracking to determine who was in charge of which station at what time.
Payment processing for credit cards, cash, and contactless payments.
Internet ordering allows quick-service restaurants to take orders from clients.
Capabilities for collecting and securely storing customer contact data, such as email addresses or phone numbers, for marketing purposes.
A reservation management system can be used to keep track of lunch reservations made weeks or months in advance.
Programs that encourage customers to return by offering discounts or gift cards.
Some of these components were not always necessary. You used to be able to get by without internet orders, but not anymore. For example, as a result of the Coronavirus outbreak, even the largest and wealthiest restaurants have begun to accept online orders almost exclusively.
You should also consider other factors when choosing a POS for your restaurant in addition to the features described above. POS systems for restaurants should also be reasonably priced, well-reviewed, easy to use, and supported by an experienced customer service team.
5 Best restaurant point of sale (POS)
Having seen the importance of having a POS system for your restaurant, let's look at the top 5 options available today:
Lightspeed Restaurant: Best All-Around
Restaurants can choose Lightspeed Restaurant as their iPad POS for quick service and full-service operations.
Both restaurants with few locations or franchises can benefit from the system's features. Plus, the iPad-based POS gear is completely expandable, so if Lightspeed doesn't work out, you can use it with another system.
Lightspeed has invested heavily in its product and offering over the past few years, and it is hard to find a POS system that ticks all the boxes quite like this one.
Features
Lightspeed Restaurant POS includes the following features:
Options for contactless ordering and payment
Ability to order through QR codes
Tip distribution among employees using smart tipping
Table mapping that is simple and adjustable
Direct delivery with UberEats and DoorDash
A single screen for online ordering
Customers-facing displays
Easy-to-use reservation system
Reports for multiple locations
Customer support is available 24/7
Pricing, Fees and Terms
POS for small to medium full-service restaurants can be had for as low as $39 per month (billed annually) with Lightspeed Restaurant.
Through its website, Lightspeed Restaurant offers iPad bundles, as well as individual iPad pieces. Prices are not listed on the company's website, so you'll need to call for a quote.
All Lightspeed Restaurant hardware is iPad-based. You might find standalone iPads for tableside ordering, and/or self-serve kiosks and countertop POS systems. Lightspeed's KDS uses iPads as well.
Lightspeed has its own processing program, and its fees are 2.6% + $0.10 for card-present transactions and 2.6% + $0.30 for card-not-present transactions.
The lowest advertised rate at Lightspeed comes with an annual payment, although the company offers options for paying month-to-month without a long-term contract.
Pros
Low, affordable base price
A comprehensive approach to ingredient management
Management of reservations
Loyalty app for customers
Cons
Add-ons can increase the monthly fee
For high-volume restaurants, flat-rate processing is expensive. It can be a cheap pos pizza software when it comes to a restaurant that only delivers pizza. But, it might be costly for restaurants that sell variety of products and recipes.
Revel: Best for Larger Restaurants
Revel's restaurant-specific features and robust inventory management make it ideal for large restaurants.
A small restaurant can use Revel, but larger restaurants and franchise QSR businesses will get the most out of it. Due to its higher price and longer commitment, Revel is less affordable for smaller businesses than a month-to-month POS.
However, Revel has the features to compete with some of the biggest POS systems. Although it may not be cost-effective for smaller restaurants, finding another system that offers more value isn't easy. The Revel system offers excellent customization options and integrates with multiple companies. Revel's highly customizable feature set allows it to be used beyond just restaurants for niches such as golf courses, where it can be customized even further. If you work in foodservice or niche industries, you can find what you need at Revel.
Features
The following are some of Revel's best features:
Always-on mode during internet outages
Dialogue-based ordering system
An easy way to discount
Effective inventory management
A suite of intelligent reporting tools
Self-service kiosks
Options for mobile and remote ordering
APIs open to developers
Strong loyalty programs
Integrated online ordering system
Platform for in-house delivery
Integration with DoorDash
Pricing, Fees and Terms
From $99 per month, this system offers one of the deepest feature sets of any POS software, including virtually everything a medium or large restaurant could need. If you include numerous add-ons, the price can add up, but Revel is certainly worth a closer look, especially for an enterprise-sized business.
Revel offers almost everything you need to get your business going, including card readers, printers, stands, and individual iPads. Package prices are not listed on the website, but you can contact Revel directly for more details.
Revel's hardware is exclusively iPad-based. Tabletop POS systems with iPad customer displays, iPads for tableside ordering, and self-service kiosks are a few of the options available.
Revel is integrated with multiple processors and has its own payment system, Revel Advantage, which charges a flat rate of 2.49% plus $0.15 per transaction.
To get the best rates, you need to sign up for a three-year deal through Revel Advantage. However, you are not required to do this to use Revel's services.
Pros
High degree of customization
Features of advanced restaurants
Offline capability
Processing at a flat rate
Cons
Several features aren't free
For the best price, a long-term contract is required
Clover: Best for Reservations
Clover POS gives restaurant owners everything they need to start selling food and managing a restaurant, and it is incredibly easy to use.
Clover works well for both small and large, multi-location restaurants. Clover.com bills its customers on a month-to-month basis, so you should have no problem scaling your system up or down as needed.
Clover restaurant POS software is intuitive to use and easy to set up. Upon receiving your POS, you simply plug it in and begin serving customers in minutes.
Clover does pretty much everything well, despite its issues. The system offers excellent hardware options and some of the best online ordering and delivery options around, making it a strong choice for restaurants as the pandemic continues to force them to get creative. Clover's table mapping feature is also very good, and its app marketplace offers plenty of customization options.
Features
Clover offers the following features:
A dynamic floor plan
Splitting complex checks
Tableside ordering is made easy with this hardware
Featured applications
App marketplace through Clover
Integrations with delivery services (direct integration with GrubHub)
Online ordering capability
High degree of customization
Remote terminal
Pricing, Fees and Terms
Clover Dining offers two month-to-month pay-per-use software plans. The table service restaurant plan, which costs $74.95 per month for the first device, is recommended for sit-down restaurants. Clover offers a counter-service plan for $44.95 per month for QSRs.
Clover has these hardware options:
Clover Go: $49.00
Clover Flex: $499
Clover Mini: $749
Clover Station: $1,349 or $1,649
Clover's payment processor is Fiserv, which has less-than-ideal customer service reviews. Clover charges a base rate of 2.3% plus $0.10 per transaction, although rates may vary depending on your plan.
In Clover, you can pay month-to-month, but you'll want to purchase any hardware you use instead of leasing, if possible.
Pros
Numerous merchant account providers offer this service
Plans for full-service and quick-service software
Clover.com offers convenient pay-as-you-go pricing
You can choose from several sleek Clover hardware setups
Cons
Hardware cannot be resold or reprogrammed after purchase
There are some Clover sellers who are not reputable
Touchbistro: Best for Ease of Use
A POS system specifically designed by and for restaurant workers, TouchBistro is an elegant solution. TouchBistro is best suited for restaurants with one location because it is locally installed. TouchBistro can work in small or large venues – multiple iPad devices can communicate with each other via a shared Mac server.
Since TouchBistro is a locally installed system, you can operate your restaurant using an iPad even if you do not have an internet connection. In addition to table-mapping, TouchBistro has excellent menu management.
They have stated that their mission is to assist restaurants when times are difficult, and TouchBistro has a firm grasp of the restaurant industry. The TouchBistro interface is extremely sleek and simple, and it offers excellent integrations. When you combine that with the number of services it offers, TouchBistro can be customized into the ideal system for your business.
Features
The following are some of TouchBistro's most impressive features:
Plan your floor easily
Over 50 types of reports
Display system for customers
Integration of tableside ordering
Streamlining payroll and staff management
Several robust integrations
Add-ons for loyalty and gift cards
A great reservation system
Offering online ordering through in-house and third-party platforms
Menu board with digital display
Pricing, Fees and Terms
TouchBistro offers flexible pricing options starting at $69 per month.
Through its website, TouchBistro provides an extensive selection of Apple products, including bundles and individual pieces of equipment.
The company does not list hardware prices and encourages you to call.
With TouchBistro, you're able to select the most cost-effective and efficient payment processor based on your restaurant's specific needs, including Square and Worldpay.
TouchBistro gives you the option to sign up month-to-month, but it offers the best rates if you pay for the services a year in advance.
Pros
POS app that can be installed locally (no internet connection required)
The in-house reservation system is excellent
Compatible with Square
Integration with third-party delivery apps
Cons
Online payments are not available
Add-ons can make it pricey
Square For Restaurants: Best Budget Option
With Square For Restaurants, you can manage employees, use Square online ordering, and add lots of add-ons when you are ready to scale up.
Due to its per-location pricing and month-to-month contracts, Square for Restaurants can easily scale up and down to accommodate different sized businesses.
A favorite of all-in-one systems, Square is a long-standing industry leader. With Square for Restaurants, you also get outstanding customer service and access to thousands of apps through its app market. Square is also a good option for storefronts running ghost kitchens during Covid times. Add to that Square's ease of use, and it's hard to go wrong.
Features
The following are some of Square for Restaurant's highlights:
Easy order entry
Easy to set up
Ordering online with Square
Store for Square Apps
Discount options with advanced features
Real-time sales reports
Management of courses
The square kitchen display system
Automatic tipping and gratuity options
Integrations with third parties delivery systems
Pricing, Fees and Terms
Square for Restaurants is very easy to use, includes employee management, and is chock full of restaurant-specific features, and all for a very reasonable $60 per month rate for the "Plus" version. If you are okay with the more basic features, you can choose the free plan.
Square offers a wide range of hardware options. Tabletop POS options include the all-in-one Square Register (starting at $799) and Square Stand for iPad (beginning at $149, not including iPad).
In terms of mobile options, Square's basic reader is free, but their handheld terminal starts at $299. Square's mobile POS module for restaurants runs exclusively on Square Terminal and will soon be available on Square's new "Restaurant Mobile POS Kit".
The Square credit card processing system is known for its simplicity. Square for Restaurants offers a 2.6% rate plus $0.10 for in-person transactions.
Restaurants can sign up for Square for Restaurants on a month-to-month basis, and its free basic plan has limited features.
Pros
Plans that are free
Online ordering is free
Hardware at an affordable price
Employee management is included
Cons
Doesn't include a dedicated merchant account
There is no reservation management
How To Choose the Best Restaurant POS System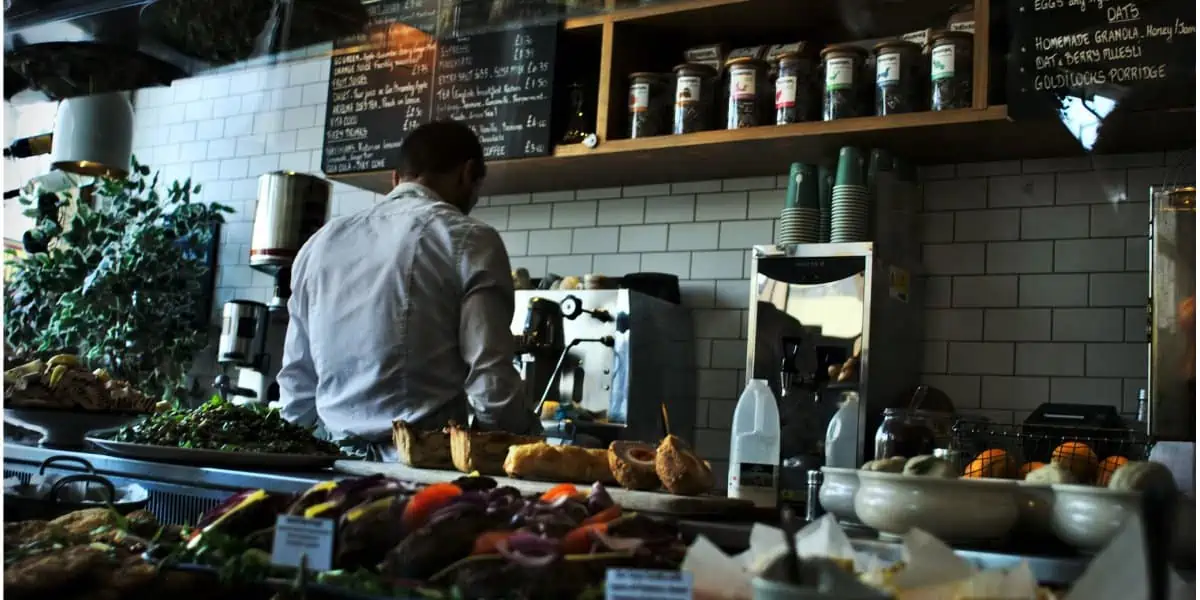 Choosing the best restaurant POS system requires consideration of a few factors. First, you must think about the specific needs of your restaurant. Among these are things like the size of your restaurant, the type of cuisine you serve, and whether you have multiple locations.
You can start looking at specific features after you know what your restaurant requires. Online ordering, loyalty programs, table management, and gift cards are all features to look for.
You also need to think about how much the POS system will cost. It's important to find a system that fits within your budget since some systems can be quite expensive.
Last but not least, read customer reviews before choosing a POS system. In this way, you can avoid any common problems or issues with specific restaurant POS systems.
Conclusion
When choosing a POS system for your restaurant, make sure you evaluate more than just the pricing. The features that they have, and how they meet the needs of your business, should be your most important consideration. However, that doesn't mean that your budget isn't important. Find a system that can provide you great features at a price point that you can manage.