Gas stations need a lot of flexibility when it comes to handling payments. And they require one of the best gas station POS systems. Between rest stops and the pumps, you need to be able to process different forms of payment, and products. Due to their unique needs, gas stations need a POS system that's flexible and can deal with their day-to-day necessities.
In this article, we'll explore some of the best POS systems available for gas stations, while also sharing tips on how to determine what works for you.
Best POS Systems for Gas Stations
Whether you have a rest stop or own multiple gas stations, the gas station POS systems on this list will have you covered. The best POS systems for gas stations are: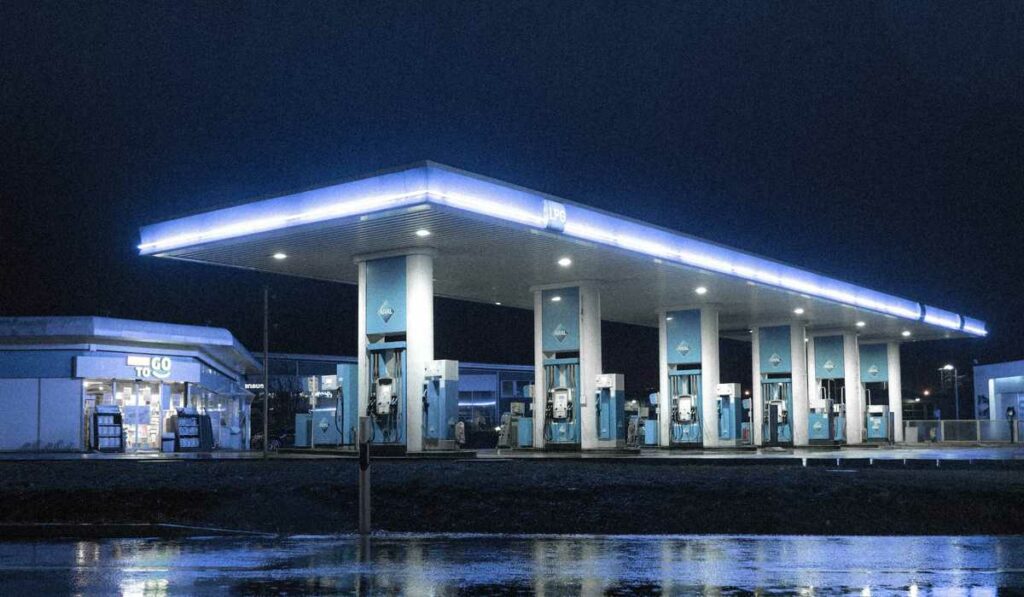 Verifone
Verifone is worth considering if you run if you own many gas stations, or have one with a travel stop. Its adaptable technology controls not only fueling and retail, but also self-service kiosks. It also handles age-restricted transactions such as tobacco and allows you to sell lottery tickets at the pump. Verifone's integration partners include fleet cards, tank level monitoring, loyalty management, and electronic fuel signs.
The system includes a car wash management tool as well as a selection of linked third-party payment suppliers. Verifone outperformed NCR in terms of 24/7 customer support; nevertheless, it falls short in terms of marketing features, which rely heavily on third-party connectors.
Pricing
Verifone's website does not include pricing information. To obtain a price, please contact Verifone or an authorized Verifone sales partner.
Features
Quick-and-easy cashier POS, self-service checkout, and site controllers
Site controller with 64 pumps
You may use it both online and offline, so you'll never miss out on sales due to internet disruptions.
Management system for quick service kitchens
Acceptance schemes for fleet cards
Integration of electronic signs
ID scanner for alcohol, CBD, cigarette, and vape items sales
Lottery sales at stores and at gas stations
Combination sales (e.g., six-pack of beer, combo meal deals)
Customer loyalty program administration
Cashier interface customization
Pros
All-in-one hardware system
Self-service food stations
Car wash capabilities
Partnerships with specific industries
Cons
Verifone hardware is required.
Pricing is not clear.
Ineffective backend management interface
LS Retail
LS Retail provides three gas station POS systems, LS Central, LS One, and LS First, as well as business analytics, payment processing, and other products for businesses of various sizes. Cashiers can easily monitor pumps from approval to shut down and calculate inventory levels, so they know what fuel to reorder and when. For customer resource management and inventories, the backend is powered by Microsoft Dynamics 365.
This system has everything you'd find at a gas station or convenience store, including a tank gauge tracking system that isn't available with other systems. While it does not provide pricing information, it does provide a sense of subscription alternatives. However, LS Retail does not identify its business hours and appears to make no mention of payment processing choices, which implies you may have to pay extra for your payment processing service.
Pricing
You'll need to contact LS Retail for the price, although the system's website gives three options. LS One is a standalone POS with back-office functionality, LS Central is an all-in-one POS and ERP software solution, and LS First is designed for large-scale gas station and convenience store operations.
LS Retail also offers a payment software solution known as LS Pay, which can be easily linked to your LS Retail account to manage payment kinds, provide security, and track multichannel transactions. However, you'll need a separate merchant account, but you can search among its list of partner payment service providers for the best rates.
Features
Fuel pump management, both automated and manual
Prepayment, post payment, and pay-at-the-pump transactions
Management of stock (including tank dipping, and tank gauge alerts)
Car wash administration
Price changes can be done manually or automatically.
Offline mode allows you to capture sales without using Wi-Fi.
Inventory control for perishable and nonperishable goods
Kiosks for self-service food ordering
Permissions and user profiles
Variable register functions (e.g., when cash drawer opens, pickup warnings)
Configurable register interface
Discounts, both manual and automated
Discounts for combining items
Customer retention program
Purchase ordering, both automated and manual
Loss prevention strategies (e.g., event triggers that flag suspicious transactions)
Mobile POS app for franchise management
Pros
Advanced fuel pump features
Food vending machines
Mode offline
Highly adaptable solution
Cons
Microsoft is the sole supporter of POS.
No sales of lottery tickets
The setup is not particularly user-friendly.
NCR
NCR Point of Sale System for Gas Stations is an excellent alternative for businesses large and small, offering long-lasting equipment and specializing in client data security. NCR has been serving consumers for years, with over 18,000 installations in nearly twenty countries.
They also offer transportation, installation, and training services to help you get the most out of your new fuel station POS system.
The system processes payment quicker than a lot of other options out there, and can even be adapted for gas stations with car wash services. However, it requires exclusive use of their proprietary software and hardware.
Pricing
NCR for gas stations and convenience businesses requires a specific quote based on the hardware and functionality required. NCR also offers a complete payment processing solution that may be included in the pricing. You will also need to purchase NCR's integrated POS terminal and pump POS hardware. While all-in-one subscriptions are likely (for example, another NCR POS solution, NCR Silver, integrates software and hardware in its payment plan), expect long-term commitments.
Features
NCR manages gas prices, allows cashiers to regulate pumps from their stations, and even handles car wash stations.
Self-service kiosks can be installed in restaurants or coffee shops.
Manager of POS configuration
Accepts credit, debit, loyalty, and fleet cards as payment.
EMV, smartphone, and contactless payments are all accepted at outside pumps.
Mobile checkout
Sales reports in real time
Real-time gas and c-store insights from any mobile device.
Pros
Faster than many other options
Self-service checkout and gasoline pump features
Helps with restaurant service transactions
Loyalty software works to attract, engage, and keep consumers pleased and returning for more.
Flexibility in hardware options and updates enables your POS to adapt and expand as you and your company do.
Cons
Exclusive hardware is required.
The cost is higher than other solutions because to the high hardware requirements.
Petrosoft
Petrosoft SmartPOS is a hardware and software solution designed specifically for convenience businesses. It also works with your pumps. When paired with CStore Office, you get a robust backend with over 200 customized reports for optimizing your sales and inventories, as well as a mobile app for instant access to your business data. It also provides forecourt, self-service, food service, order management, and analytics connectors.
Petrosoft also implemented procedures for managing staff performance. It has built-in precautions such as an electronic log that tracks suspicious activity such as cancellations or void payments, as well as adaptable training choices for your personnel. To reduce needless delays in transaction processing, you can also configure your POS interface to display shortcuts, search bars, and pending order management.
Pricing
Petrosoft's SmartPOS software is available in two versions, Apexa G and Apexa Prime, and is supplied in conjunction with hardware. The package includes a touch-screen POS terminal, software, a customer display, a printer, a cash drawer, a barcode scanner, and an EMV pin pad. Back-office management will necessitate the use of CStore Office software. Petrosoft's marketplace also sells other software, such as QwickServe for food and order management and Scan Data for barcode scanners and accessories.
Apexa G SmartPOS: $2,349
Apexa Prime SmartPOS: $2,399
$1,199 for a self-service terminal
$249/month for CStore Office
QwickServe: starting at $99
Scan Data: starting at $15
You can also work with Petrosoft to get a free trial.
Features
Pump consent mode
Cashiers can modify their POS screens with their preferred or most utilized buttons for faster checkouts.
POS system safeguards
Lottery management safeguards
Pricing book manager
Electronic journal with event tagging and bookmarking
Options for employee training
Pros
Data about sales, price, and promotions, as well as loss prevention
Monitor and track reports, inventory, and operations from your smartphone or tablet.
Handle a wide range of payment kinds and responsibilities, including lottery sales.
Cons
Some users say that the learning curve is steeper than with other POS systems.
Poor customer service ratings, with some customers complaining that service is unavailable on weekends.
POS Nation
In addition to outstanding stock management and a variety of hardware options, POS Nation allows you to track sales, accept a variety of payment methods, and even code hotkeys without having to think twice.
POS Nation is likely to propel your petrol station as the top go-to spot in town, thanks to fantastic customer evaluations and simple set up, integration, and usage protocols.
While there is no built-in fuel management solution in POS Nation, it's a great system to sell common rest stop products like alcohol, cigarettes, lottery tickets, hot food, and other convenience store items.
POS Nation is a cost-effective solution for smaller gas stations and convenience stores because your hardware is bundled with your software, pricing is straightforward, and you can acquire a license for a one-time fee.
Pricing
POS Nation costs $99, payable monthly, while the Freedom system costs $999, which is a one-time cost for the software and hardware
The cost of the hardware is included in the monthly fee if you pay monthly. You own the hardware forever if you pay a one-time charge.
You will receive a convenience shop POS package upon registration, which comprises a touch PC, receipt printer, scanner, cash drawer, and chip card reader.
Additional POS packs are $999 each. Other gear, such as extra scanners, can be purchased separately.
Features
EBT transactions and tax preferences
Age verification with an ID scanner
Lottery sales and statistics
Individual pack, carton, and case-break tobacco sales/inventory
Single-item, case, and case-break alcohol sales/inventory
Making a Vape Kit
Inventory management and mix-and-match offers
Tracking of perishable inventory
Recipe and menu management
Label production (e.g., for cigars or sale tags)
Discounts based on the number of items purchased or the quantity purchased
Offline mode is available for transactions that do not require Wi-Fi.
Permissions and roles for users
Employee clock-in and clock-out, as well as payroll reporting
Measures to Prevent Theft (e.g., blind and forced till counts)
User interface customization (e.g., hotkey programming)
Possibility of self-checkout
Customer retention program
Auto-invoicing
Management of many locations
Pros
Offline mode
No-cost hardware
Simple to grasp
Capable of selling alcohol, tobacco, vape, lottery tickets, and EBT transactions
Cons
There is no built-in fuel management.
There is no fuel site controller supplied.
How to Choose the Right POS for Your Business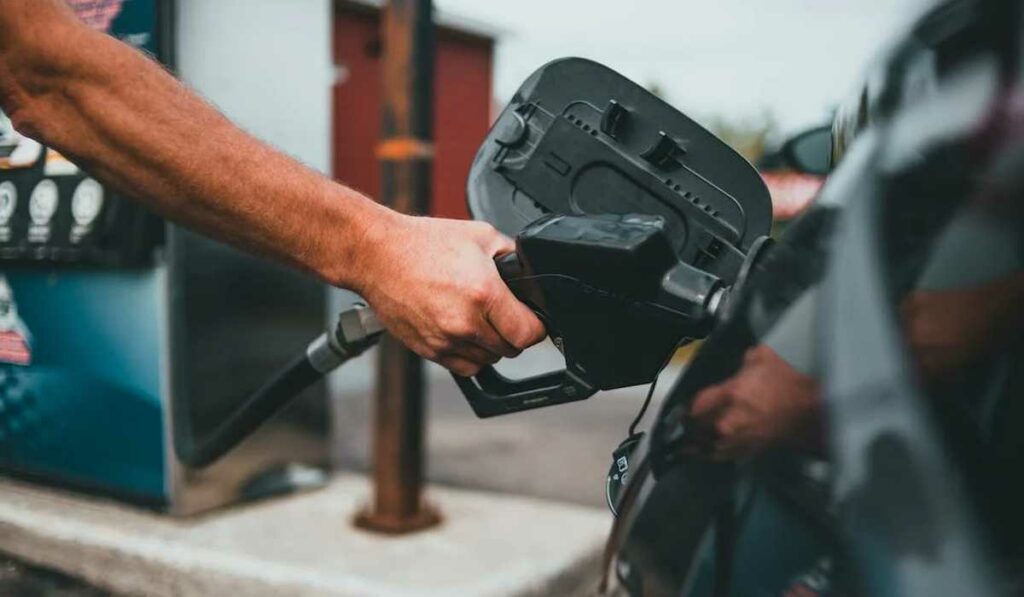 The greatest fueling station POS systems should allow you to handle all of your business needs from a single register, eliminating the need to combine several POS software applications. A POS system that can also work for convenience stores is convenient, but you need the ability to sync with fuel pumps for control and monitoring.
You also need to consider features required for cigarette, alcohol, and lottery ticket sales, as well as the ability to conduct food sales from the register. Finally, ensure that your system includes age verification tools if you sell alcohol and tobacco.
Other things to consider include:
Acceptance of Payment
This may appear elementary, but it is critical. Every system is unique. Some systems accept credit, debit, gift cards, touch, and cash transactions, whilst others are far more restrictive. What are your current customers attempting to use? Is there a payment method you've been asked about but haven't yet accepted?
Retention of Customer Information
Do you want to launch a loyalty program for your store? Some POS devices allow consumers to enter their email address or phone number, allowing you to send them fliers, sales, promotions, coupons, and so on at the drop of a hat. Such actions have been shown to increase consumer engagement and repeat sales.
Inventory Control
Tired of missing purchase order and restocking deadlines? Some of the devices mentioned above are capable of entirely automating your back end. With the flexibility to adjust items, quantities, and shipment frequencies from a single location, you might be set for the rest of the calendar year with the click of a button.
Marketing and Sales Reports
Do you dread tax season? Get a POS that automates these functions, and you'll be on your road to success. Many of the top companies on the market now include a number of customizable reports, allowing you to monitor your business's growth and make changes in real time. The option to link tax software such as Turbotax or Quickbooks will undoubtedly make filing taxes easier next April.
Employee Administration
Employees who forget their shifts? Worse, do you forget who you scheduled for those shifts? With extensive personnel management capabilities such as timecards, bookkeeping, and list management, the appropriate POS may be more cost effective than hiring a whole HR department. Many technologies allow you to create a weekly or monthly schedule, alert staff of future shifts, and even teach them all using the same POS gear.
Managing your Fuel Pumps
The ability to interface and manage your fuel pumps from your POS system appears to be a crucial feature for a good gas station POS system, but it is an often-neglected convenience. Track fuel levels, accept prepayments, and handle sales and advertisements from the comfort of your own home or office. The greatest technology allows you to effortlessly interface with many pumps while providing real-time readouts for each. If you currently have a working pump management system, this may be a feature you want to avoid. In such a situation, a retail forward system like Square may be more appropriate.
Final Thoughts
Only you can determine which POS system will be the right choice for your gas station, but it's easier to make that choice when you can easily compare the choices available. Before jumping the gun, make sure you also evaluate your own budget and feature needs. A POS system that offers you standard features at a reasonable cost might seem like the best choice, but you might be better off paying a little extra if it gets you a service that can evolve your operations.