Understanding the three major business credit bureaus is crucial for proper credit management. Whenever you apply for a business loan, credit card, lease equipment, or take on a new vendor, lenders will typically check your business credit score by contacting one of the three major business credit bureaus.
Dun & Bradstreet, Equifax, and Experian are the top 3 major business credit bureaus. Despite their similarities, business credit reports often require payment before revealing a company's credit score.
Since credit bureaus hold significant influence over securing credit approvals, it is crucial to know how they collect data, how to obtain a business credit report, and the best ways to establish a solid business credit history.
The Top 3 Major Business Credit Bureaus
The three main business credit bureaus are Dun & Bradstreet, Equifax, and Experian. These credit bureaus collect and maintain credit information on businesses and use it to generate business credit reports and credit scores.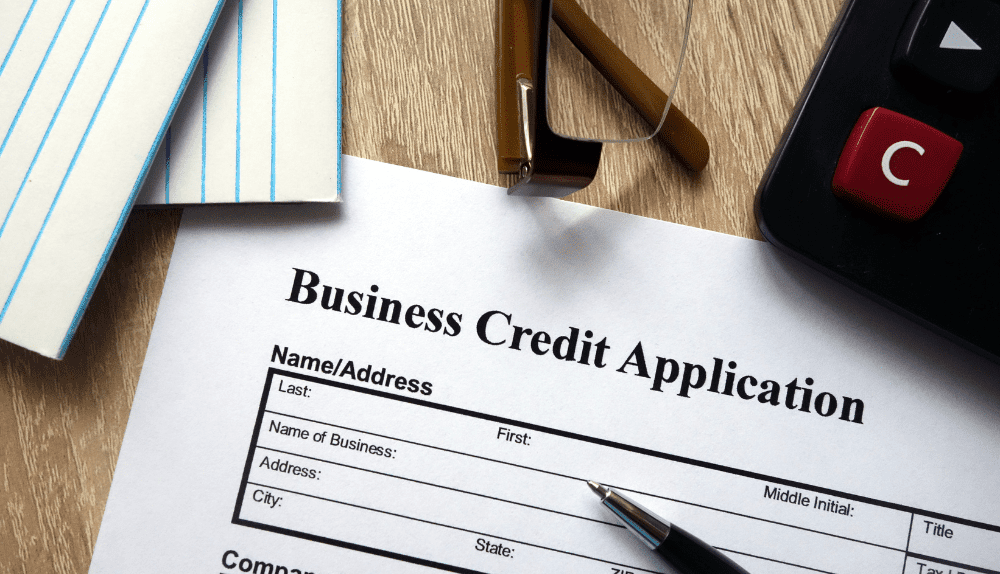 Businesses must monitor their credit reports from all three bureaus to ensure the accuracy of the information and to identify and address any errors or discrepancies that may negatively impact their credit score.
Dun & Bradstreet
Dun & Bradstreet provides small and medium-sized companies with the potential to reach more than 90% of all US employers by using the strength of more than 125 local search platforms, directories, navigation devices, and mobile applications. Among other things, the platform offers organizations valuable insights such as business credit reports, industry benchmarking, competitive landscape analyses, and revenue metrics.
Businesses may obtain visibility into expanding markets, understand projections and trends, and target organizations based on their location, size, and competitiveness by accessing the Dun & Bradstreet Data Cloud.
Dun & Bradstreet provides a variety of business services, such as managing small businesses, minimizing potential risks, offering resources to assist firms to function efficiently, and growing small enterprises. Companies can also learn how data and analytics affect their credit ratings, get web traffic reporting, and comprehend the contents of their company credit file.
Agriculture, Forestry, Construction, Fishing, Finance, Insurance, Manufacturing, Real Estate, Mining, Public Administration, Transportation, Retail Trade, Services, Wholesale Trade, Communications, Gas and Electric, and Sanitary Services are among the industries served by Dun & Bradstreet.
Equifax
Small and medium-sized businesses use Equifax credit reports. They provide information on a company's financial history. Equifax credit reports can assist small business owners in assessing their financial health, identifying areas for improvement, and strengthening their credit profiles.
Equifax assesses credit risk as well. Credit risk analysis uses payment history, credit utilization, and account balances to assess a company's creditworthiness. Using complicated algorithms and analytics, Equifax calculates Business Credit Risk, Payment Index, and Business Failure Scores. These scores assist lenders in determining a company's creditworthiness.
It supplies small businesses with identity theft and fraud reports. Small businesses frequently lack the resources required to recover against identity theft and fraud. Equifax's identification and fraud reports can assist small businesses in preventing fraud and saving money.
Equifax verifies small enterprises. Verification services can help small businesses authenticate consumers, employees, and suppliers. Identity, job, and supplier verification are all available. Equifax's verification services help small businesses reduce fraud and validate business relationships.
Finally, Equifax employs workforce management technologies to help small businesses manage their staff. Among these are drug tests, background checks, and work verification. Equifax's workforce management solutions help small businesses hire the right people while also providing a safe and productive workplace.
Equifax provides services to clients in the automotive, communications, capital markets, utilities, gaming, financial services, fintech, healthcare, insurance, government, logistics, manufacturing, housing, mortgage, professional services, retail, and eCommerce industries.
Experian
Experian holds a vast database of over 27 million businesses, containing data such as payment history, collections, bankruptcy filings, and information on insurance, banking, and leases.
Using this data, Experian evaluates a business's creditworthiness and produces a business credit score using the Intelliscore Plus model, which ranges from 0 to 100. The higher the score, the lower the risk. However, Experian requires a minimum amount of information on a business, including at least one tradeline or credit account, to generate a credit report and score.
Experian serves a broad range of industries, including but not limited to automotive, banking, capital markets, communications, government, healthcare, insurance, retail, small business, and utilities.
One way to start building business credit is by establishing a relationship with a company that reports to Experian.
Other Reporting Agencies You Should Know
Outside of the three major credit reporting companies (Equifax, Experian, and Dun & Bradstreet), individuals and organizations should be aware of the following reporting agencies:
PayNet: PayNet is a credit reporting firm focusing on small business credit ratings and commercial loans.
FICO: While not a credit reporting agency, FICO provides credit scoring models used to analyze creditworthiness by numerous lenders and financial institutions.
ChexSystems: ChexSystems is a consumer reporting firm that offers information about consumer banking history, such as checking and savings account activities.
Innovis: Innovis is a credit reporting business that offers credit reports as well as credit monitoring services.
LexisNexis: While not exactly a credit reporting agency, LexisNexis provides consumer and corporate information services such as background checks and identity verification.
It is crucial to note that additional regional or specialty credit reporting bureaus may exist depending on your location or business.
Where Does Business Credit Data Come From?
Credit bureaus begin creating a credit report for your firm as soon as you establish it by evaluating public records and other financial information. Lenders use this report to determine how successful your company will manage its debts in the future, such as business loans and credit cards.
Lenders and potential vendors frequently review your business credit reports to see if you have a good payment history, any outstanding debts, and other financial information, such as business income and assets, at one of the major business credit bureaus, such as Experian, Equifax, or Dun & Bradstreet.
A higher credit score indicates that your company is more likely to make timely payments, which increases your prospects of acquiring funding in the future.
How Long is Your Information Kept on Your Company Credit Report?
The duration of information that stays on your company credit report is determined on the type of information. Negative information such as missed payments, bankruptcies, and collections, in general, can remain on your record for up to seven years. Positive information, like on-time payments and good credit conduct, might last indefinitely on your report.
It is crucial to remember, however, that each credit reporting agency may have its own standards for how long information is kept on file.
Furthermore, laws and regulations might influence how long certain sorts of information remains on your report. It's always a good idea to contact each reporting agency to learn about their specific policies and procedures.
Conclusion
Managing business credit is an essential part of running a successful business. The top 3 major business credit bureaus, Dun & Bradstreet, Equifax, and Experian, play a significant role in assessing a business's creditworthiness.
It is important to monitor credit reports from all three bureaus to ensure accuracy and address any errors or discrepancies. By utilizing the services provided by these bureaus, businesses can learn how to establish a solid credit history and manage their credit scores effectively.
Additionally, there are other reporting agencies that businesses should be aware of, such as PayNet, FICO, ChexSystems, Innovis, and LexisNexis. Understanding where business credit data comes from and how it is used is crucial to securing loans, credit cards, leases, and vendor agreements.