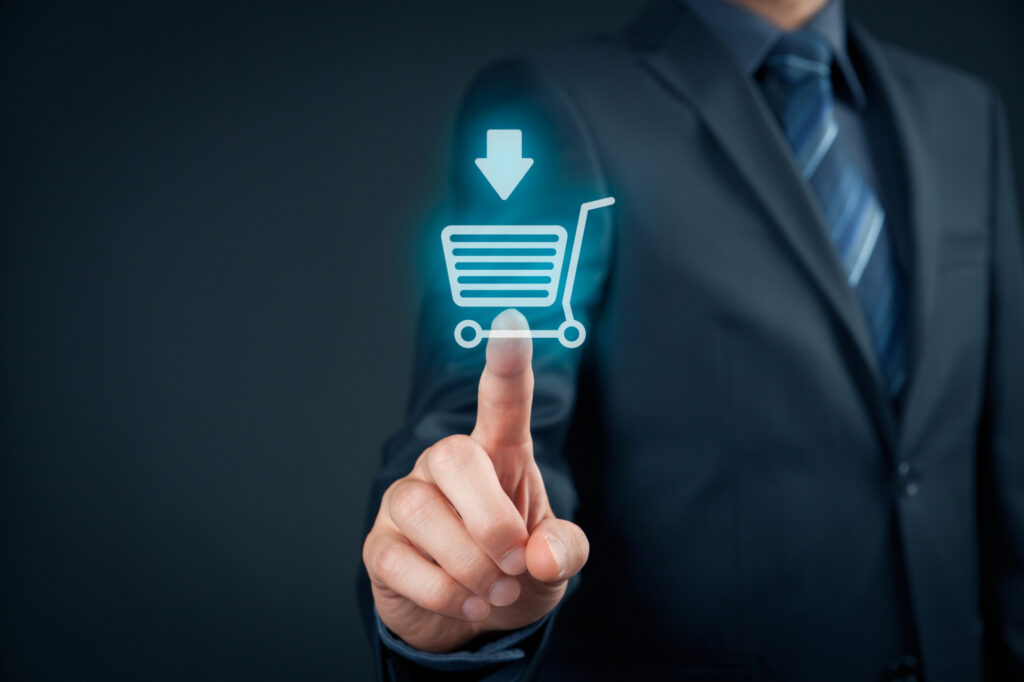 You have built your PrestaShop eCommerce store successfully, and it is good to go. You are eagerly waiting to serve new customers and enhance their online shopping experience. However, are you able to get the desired number of conversions and sales? Are you reaching your potential buyers appropriately?
To ensure you are promoting your products and services right, you need to improve your PrestaShop eCommerce store. Here are some tips and tricks to help you get the best out of your PrestaShop store.
1. Simplify Your Checkout Process
The first and foremost thing you must do is to make sure that your consumers are able to checkout smoothly. You may offer the best products and services that are good enough to change lives! However, if your store has a complicated checkout process, your customers would simply leave their shopping carts right away.
Some of the best approaches you can take to simplify your checkout process include –
Let your PrestaShop store save your customers' information, especially if they are recurring. Because your buyers hate being asked about their personal information every time they buy a product.
Make your customers login using an existing account, such as with Google or Facebook integration. This is far better than asking them to create a new profile.
Also, you can integrate guest checkout since many customers dislike sharing their personal information.
Work on removing all the distractions from your store's checkout page and ensure that it contains only the necessary fields and functionalities required to place an order.
Finally, ensure that it's easy for your buyers to switch between the cart and the shopping experience. Because they won't like the hassle of going back and forth each time, which would result in abandoning their carts.
2. Choose the Right Shipping Method
Cart abandonment is undoubtedly a nightmare for online merchants! Studies show that 26% of online shoppers consider slow shipping as the primary reason for cart abandonment. So, choose the right shipping method as per your buyers' convenience.
Not only the shipping process, but the buying decisions of your customers would also depend upon the estimated delivery time. The ideal time is to deliver the products within 2-5 days, unless, of course, it's a same-day delivery order.
Modern-day customers look for the fastest delivery time within the least possible charges. Ensure you optimize your shipping charges and the delivery time to reduce cart abandonment rates. You must also check that your products are delivered undamaged and in good packaging.
3. Customize Your Products
The key to achieving success in modern-day digital marketing is personalization. Focus on customizing your products and services to cater to the unique demands and preferences of your customers. To do so, consider doing research on your customer behaviors, their buying trends, the time of the day or the days of the week they are most active on social media platforms, and so on.
Your consumers would love to receive that special care and attention, and hence, would keep coming back for more such surprises. At the end of the day, all you need is to create meaningful relationships with your customers to enhance user engagement. An ideal eCommrce store would provide personalized suggestions based on the shopping trends and buyers' history.
Moreover, personalized product recommendations can enable your consumers to pick the most suitable products that can make a difference in their lives. You can integrate personalized email newsletters and trending sections into your PrestaShop store to achieve the best product customizations.
4. Configure Your Payment Process
Make sure your payment options are flexible and convenient enough for your customers. Because the last thing you want to do is to make them struggle to pay for your products and services! One of the key reasons for cart abandonment again is complex or inconvenient payment procedures.
Make sure to offer a range of widely acceptable payment methods, including debit and credit cards of most popular card brands (VISA, MasterCard, American Express, Chase, etc.), eWallets, UPI transfers, COD, PayPal, Stripe, and others.
Further, work on offering a responsive and one-page or one-step checkout and payment module. And always maintain PCI compliance and other security standards to ensure that your customers are able to pay securely and faster.
5. Design an Intuitive UI
One of the many factors affecting visitor engagement is the appearance of an eCommerce store. Nobody likes to shop from a website having an unattractive or uninteresting eCommerce portal.
To get started, make sure your store's theme is well-aligned with your purpose and is reflecting your brand identity. Use appropriate color schemes and font styles to achieve that. The theme should also match with the types of products you are dealing in and your target audience.
Whatever be your online marketing platform, your UI must be attractive and intuitive enough, offering your users a seamless navigating experience. Further, your portal must be mobile-optimized since most of your consumers love to shop from their smartphones or tablets.
6. Boost Your Site Speed
The user experience of your store largely depends on how fast your page loads and how smoothly your consumers can complete the buying process. Today's customers don't have patience because a) they have a busy work schedule, and b) they have numerous options.
So, it's pretty likely that your visitors won't wait until your page loads fully. So, if it takes longer than 2-3 seconds for your page to load (as per Google standards), your customers are gone! Before they land on your competitors' portal, do the following to boost your load speeds –
Optimize your images by using proper formats and get rid of unnecessary elements by minifying JavaScript, HTML, and CSS.
Reduce redirects as they require several server responses, which ultimately increase the page load time. Besides, redirects are one of the top factors that frustrate a user.
Use a fast and efficient hosting provider, because no matter what you do, your page speeds won't improve if your hosting service is slow. The best options would be to go for a PrestaShop certified developer or someone who has good expertise in PrestaShop development.
Final Words
You need to work towards increasing your reach and growing your brand by exploring the various opportunities offered by your online marketing portal. Most importantly, you need to make sure that you are meeting the unique requirements of your consumers. The above tips and marketing strategies should help you to boost your sales from your PrestaShop eCommerce platform.