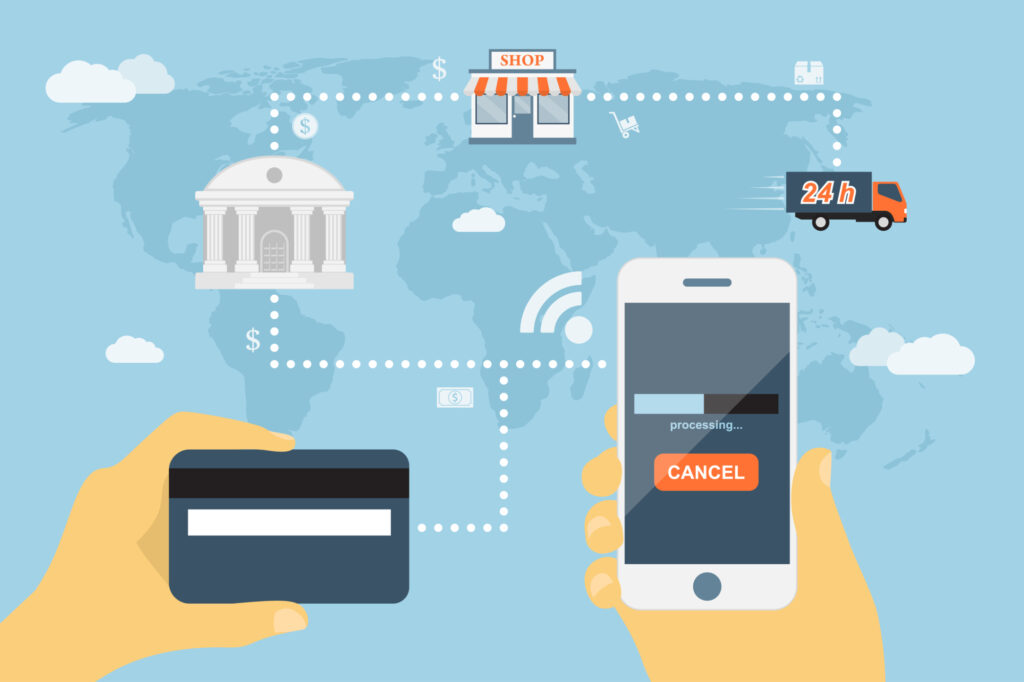 When it comes to running a successful business, things kind of get difficult at some point in time even for the leading companies. One of those difficulties is payment processing. And, this difficulty is often encountered by small or medium-sized businesses. A third-payment processor might be a solution.
However, the days of cash are gone. All thanks to debit/credit cards, checks, and other electronic payment methods.
In today's world of digitization, third-party payment processing has become seamless even though it is an offline transaction or an online transaction. Contrary to the popular belief, this advancement of payment processing is not difficult for small businesses and brick-and-mortar owners.
Instead, it can help in making the life of the merchants, customers, and third-party payment processors simple. With help of a third-party payment processor, you can simplify your business' revenue stream.
What exactly is Third-Party Payment Processory or Processing?
Before deciding which is the right company that processes third-party payments, you must know exactly about this concept.
You must be wondering how does the processing of third-party payments work? What are the charges for payment processing? Are the charges of the transaction fee higher? Is it a monthly fee or a flat rate? How much does a payment processor charge to merchants? Are gift cards, American Express, Apple Pay, Visa, MasterCard, and PayPal transactions acceptable?
Thankfully, if you are a business owner, then you don't have to worry about the above questions much. Why? The answer is simple – the companies that process third-party payments for businesses, aim for making the process extremely simple for merchants.
They help merchants to conduct transactions safely and securely. Get more insights on how payment processing works:
Many business owners have dedicated merchant accounts. These merchant accounts are provided by merchant service providers. With this merchant account, a business owner can accept payments from their customers. When a customer makes a purchase through their debit/credit card at a POS (Point of Sales) system, the funds are transferred to the merchant account.
However, when it comes to small businesses or startups, having a merchant account can be economically daunting. And, that is when third-party payments processor plays their part. For small businesses, having a merchant account comes with high setup costs. But, you can work with third-party processors who have their own links with merchant services companies. All they do is that they serve as an intermediate between you and the merchant services company.For example, Square is a company that processes third-party payments. The company allows business owners to accept debit/credit card payments after signing up on the same day.
With help of a third-party payment processing company, you won't have to fulfill the process of opening a dedicated merchant account. These third-party processors have their own merchant accounts and allow their customers to use them to process credit/debit card payment transactions. The payment processors review the payment information of the customers while processing. They run anti-fraud measures and security checks before completing the transactions.
These payment processors not only provide credit card and debit card processing but also offer online payment processing to businesses. Online payment options can help you in expanding your business digitally. Also, accepting online payments will help in increasing the customers of your business.
Let's assume that you are an owner of a brick-and-mortar store or have an eCommerce store, then providing several payment processing options to your buyers and customers can help in improving the sales of your business. Also, it will allow your customers to freely conduct transactions while purchasing goods.
For obtaining online payments plus accepting credit/debit card transactions at the point of the sales system, it would be wiser to select a company that processes third-party payments. It can help your business to be eligible for all sorts of credit/debit card transactions.
Third-party payment processing companies not only provide data security to payment cards but also safeguards the bank accounts. Also, they offer tremendous payment options according to specific business needs.
3rd-Party Payments Processing: Some Good Examples
A 3rd-party payment processing company is a kind of merchant service provider that allows a business to accept payments from their customers through various payment methods. And, all this can be done without setting up a merchant account. These companies also offer third-party payment processors that makes it easy to use their payment processing.
This freedom to not necessarily open a merchant account to accept credit cards and other payment transactions help in increasing the business experience.
In the United States, there are a number of payment processing companies. All of them provide services depending on various business needs.
Some examples of leading 3rd-party payment processing companies include Host Merchant Services, Stripe, Square, and PayPal. Before selecting a payment processor for your business, look into some factors such as cost, brand recognition, and integration.
Why is 3rd-Party Payment Processor or Processing Essential?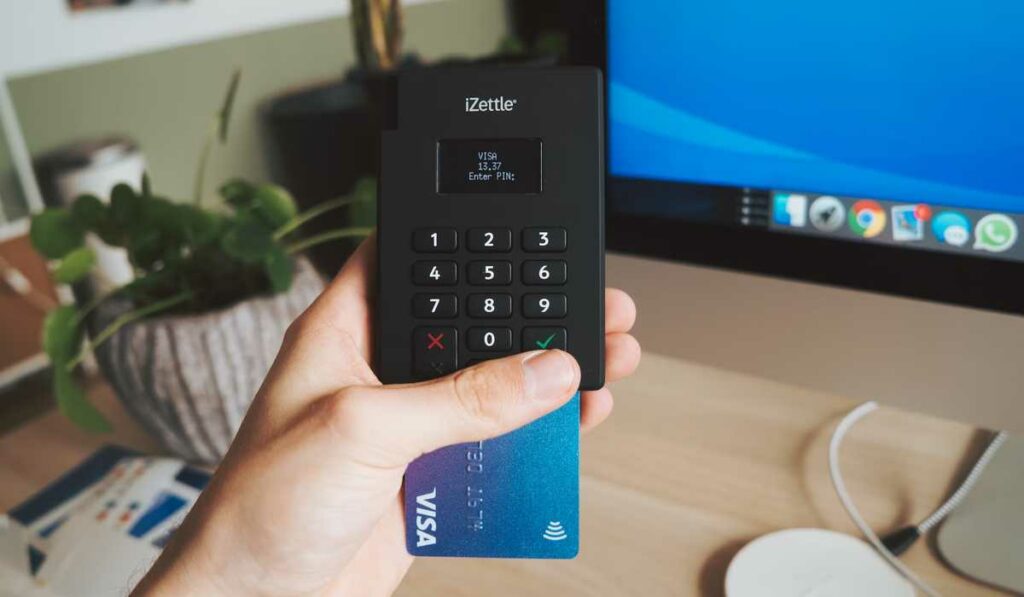 As a new business owner, entrepreneur, or startup company owner, you might be wondering if 3rd-party payment processing is essential or not. Well, the perks are high. After all, you don't need any merchant account or pay a hefty amount of fees.
Also, the sign-up process is easy and simple. However, before moving a step further, you must understand the concept of third-party payment processing and why it is necessary.
There are several reasons why merchants select the option of 3rd-party payment processing for their businesses.
Firstly, if a business is comfortable with affording monthly processing fees with dedicated merchant accounts, they opt for third-party processors.
Secondly, small businesses that have low volume sales and can't afford to set up a merchant account, also prefer third-party processors.
Therefore, if you are new to the business industry and have low volume transactions, then third-party processors can be a good option for your business.
Remember that 3rd-party payment processors don't charge any monthly fees or startup fees. However, they still cover that money from somewhere else. They do that by taking an extra percentage of the fee for every transaction.
This charge is higher as compared to the per-transaction charge of a merchant account. Therefore, if your business has a high volume of payment transactions, then it would cost more.
Do You Really Need Third-Party Payment Processing?
Third-party payment processing is easily available. However, it doesn't mean that it is a necessity. When it comes to small business and new startups, the disadvantages of third-party payment processing outweigh its advantages.
If your business has negligible startup costs and your customer base is quite large that can overshadow those costs, then a merchant account is the best choice for you. Working with a merchant services provider like Host Merchant Services will help you achieve zero startup costs and markups.
One of the biggest downfalls with companies that provide processing of third-party payments is the security level. They do provide much protection to your business data and lacks security. However, in the case of a merchant account, there are no frauds and risks related to payment transactions. Also, it protects your business against any data breaches.
Are There Any Benefits Of 3rd-Party Payment Processing?
While setting up a merchant account, you are required to deposit huge set-up fees making the process time-consuming and expensive.
However, in the case of third-party payment processing, there are no such requirements. You have to pay fees only for the payment transactions that your business makes.
At Host Merchant Services, no outrageous monthly transaction fees are charged. Here are some types of fee that other processors and banks charge, but Host Merchant Services not:
Zero Termination Fee
Zero Statement Fee
Zero Customer Service Fee
Zero Batch Fee
Zero IRS Fee
Zero Contract Fee
Zero Annual Fee
Zero PCI-Compliance Fee
Are There Any Risks Of Doing Business With Third-Party Payment Processors?
3rd-party payment processors may be beneficial, but the transaction fees that they charge are often high. It can't be denied that individual transaction fees are higher than monthly transaction fees in merchant accounts.
Also, if the transaction volume is higher, then single transaction fees can prove to be expensive for your business. In that case, a merchant account is the best suitable option for a particular business owner.
Is Third-Party Payment Processing Expensive?
If your business is operating with a 3rd-party payment processor with any data security, it can be risky. The payment processor can stop the processing of transactions at any time if they find any fraudulent activity. It can make it difficult for your business to depict the cash flow with accuracy.
If you have a small business, then you must opt for a reliable option for payment processing. You must look to reduce your business' payment processing fees and overall improve the customers' payment experience. Your goal should be to make informed decisions with help of a reliable merchant services provider.