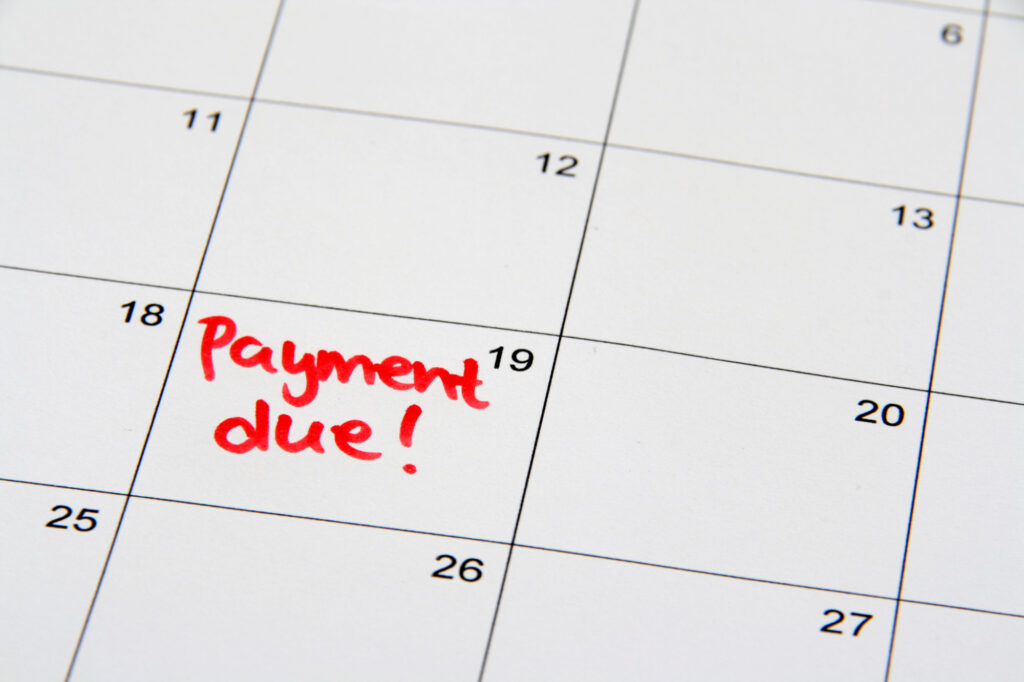 The harsh truth about running a business is that there's nothing called guaranteed money or a fixed monthly income. You simply need to boost your revenue by methods like recurring payments or subscription billing, giving you the confidence to earn a good living and strengthen your finances.
Being a small business owner, you might face a few challenges while increasing efficiency and saving time. Setting up automation for your payments would be one excellent way to achieve that. Automating your transactions not only saves your time, but it actually increases accuracy and efficiency by eliminating any chances of manual errors.
However, many business owners, especially new ones, often get confused between recurring payments and recurring invoices. These two terms might sound similar, but they are used in different situations as per your business requirements.
Simply put:
Recurring payments

allow you to automatically charge your customers' cards based on a pre-set schedule for the ongoing services you offer. The charging period might be either monthly, quarterly, or annually. For instance, in this payment type, a company can deliver products on a monthly subscription basis that requires prepayment.

Examples of this type of billing include regular product deliveries, gym memberships, clothing subscriptions, meal prep kits, etc.
In other words, under this plan, the marketing team usually supplies a fixed set of promotional projects, like sending a newsletter and 20 social media posts every month. In this case, it would be safe to set up an automatic billing schedule.
Recurring invoices

are designed to send invoices automatically to your customers on a regular basis. In this case, no payment can be collected or deducted until the customer takes the required action, such as approving the payment.

Examples of this type include a law office or a consulting firm that provides fixed services and charges their customers as per billable hours.
Another example would be a company offering fixed monthly services at a pre-set price plan. This type of payment is usually associated with monthly IT support or landscape maintenance services.
Recurring payments are a perfect option for some businesses, while others prefer recurring invoices. There are still others who like both of them depending on their type of products and services. Both of these have their own advantages and ensure that you or your customers don't have to remember the next payment date.
Further, recurring billing prevents your customers from accruing late fees for missing payment dates. Recurring invoices can also minimize any repetitive tasks, thus saving you time to focus on core business areas.
Benefits of Recurring Payments and Recurring Invoices
Some of the advantages of recurring payments and recurring invoices include:
Improve Your Cash Flow:

Recurring payments or invoices enable you to have a steady flow of income, even during months when business growth is stagnant. It also ensures business continuity during difficult times, such as a pandemic outbreak.
Speed Up Your Payments:

The best part about both recurring payments and recurring invoices is that you will get paid faster as you don't need to chase down your payment dues. Thanks to automation, you can now rely on the payment processor to send out timely reminders to customers regarding payment dues.

Unlike recurring invoices, recurring payments allow you to take the upper hand of simply initiating the transaction.
Save Time and Money:

Again, through automation, you can save your valuable time and money by sending out invoices, reminders, and even initiating payments. You don't need to waste your valuable time tracking down your dues and reminding your customers manually.

Besides, creating recurring invoices each time can be both time-consuming and costly. That's why implementing an efficient recurring invoice system can cut down all unnecessary costs. Also, by saving time, you can shift your attention to other vital business operations, including sales and marketing.
Strengthen Customer Relationships: By charging recurring payments, you can actually improve your brand image. Your customers will take you as an extension of their daily operations, instead of perceiving you as a one-time vendor. Moreover, automating your payment processes helps to reduce friction or misunderstandings.

What's more, recurring billing and invoices remind your clients about your value as a vendor, and thus they take you seriously. It further enhances your bonding with your customers, who would be willing to stay with you for the long term.
Offer Customers Additional Discounts:

By subscribing to recurring billing plans, your customers can actually receive good discounts as compared to one-time payments. For example, if a customer would require your products or services for the next couple of months consecutively, purchasing them every month can cost them higher.

Instead, if they choose the subscription model on a periodic basis and make prepayments, they can save a lot of money. A good instance can be a virus software subscription, in which the client will be charged periodically.
In this case, the credit monitoring service agreements ask the client to consent to be charged periodically for said service. The customer can either choose to agree or cancel the service. In many cases, recurring billing continues indefinitely, which enhances the merchant's customer retention rates.
Some Drawbacks of Recurring Billing
Despite the numerous advantages, there are a few downsides of recurring billing, which include:
If the billing is incorrect, initiating a refund wastes valuable time. And if any errors are present in recurring invoices, the customer may not want to pay until you rectify the mistakes.
Recurring payments and automatic billing are often mislabeled as scam or fraud by customers, since many of them may not recognize what services they are paying for. For instance, many customers simply pay their credit card bills without reviewing or checking the listed charges. Unknown charges can also lead to customers initiating costly and time-consuming chargebacks to the merchant. This means they would be paying for the service they no longer need, because they simply forgot to cancel the service or have accidentally given consent to it.
In other cases, recurring payments can be a disadvantage for merchants in cases when an account has been halted or doesn't have the required balance. In that scenario, all your future payments would be declined. As a result, you would need to stop your services, which might be problematic for your customers. In that case, it would be advised to integrate your recurring billing system with a major savings account or a checking account carrying a high balance.