Square is one of the best POS systems providers available today, with its wide variety of tools and payment processing options. However, their general approach means they are not as specialized as other options. But there are some good competitors out there. Our experts have tried to analyze the top square competitors for POS systems.
If you work in an industry that needs special features like restaurants or gas stations, you might be better off with tailor-made options.
In this article, we'll look at eight alternatives to Square and also discuss why Square might not be the best fit for your business.
Squares Competitors: 8 Square Competitors for POS Systems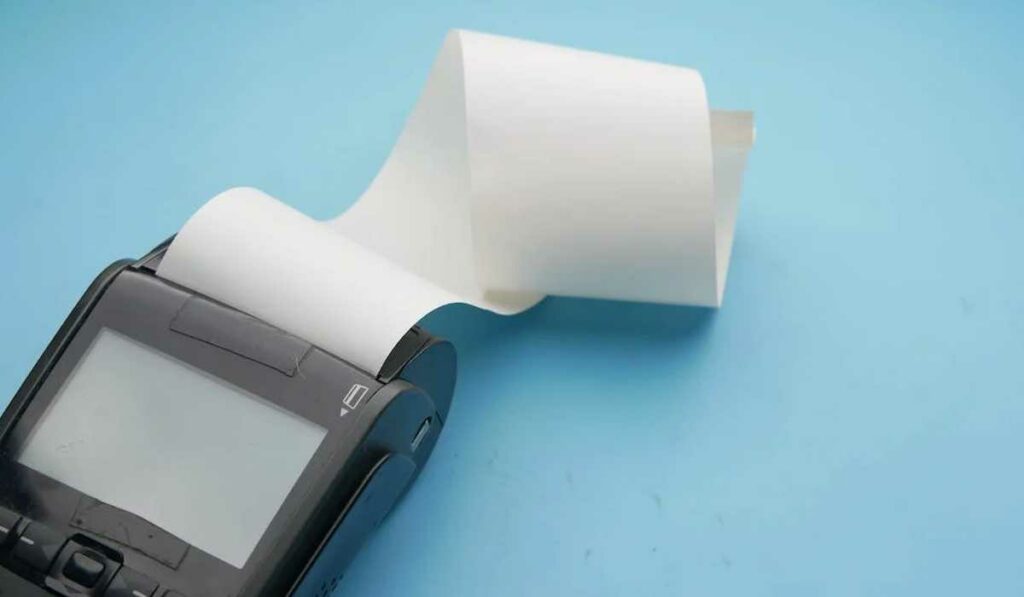 These are the best alternatives to Square available today:
Bonsai Is Ideal for Retail, Restaurant, and Service Establishments
When it comes to the best square competitors for POS systems then Bonsai always appears on the top of any list.
Bonsai is an excellent Square substitute because it provides many of the same features and benefits. It includes a sophisticated POS and payment processor, customer loyalty programs, employee scheduling, and modern hardware.
One of the best elements of using Bonsai is their Bonsai Mobile Analytics app, which comes included with all POS systems and offers customizable reports, rush forecasting, payroll analytics, and syncs directly to all POS hardware. Bonsai also comes with secure payment processing through Host Merchant Services (HMS), which is very transparent about its processing fees and POS leasing costs.
Pricing
Monthly software costs $39.95-$69.95
Payment Processing Rate:

In-person retail: 0.25% + $0.10 cents per transaction
Online (eCommerce): 0.35% + $0.10 cents per transaction
Restaurants: 0.20% + 0.09% per transaction

Roughly $1,200 for hardware
Features
Can handle NFC, EMV, and magstripe payments.
Optimized sales analytics dashboard.
Wholesale price for printed receipts.
Employee time tracking with overtime alerts.
Real-time sales numbers and rush forecasting.
Real-time sales to payroll ratio.
Inventory tracking and management tools, including low stock alert and automatic purchase orders.
Automate Office Work and Payroll
Table Mapping
Real Time Menu Updates
Reservation and Waitlist Capabilities
Ability to group printers together
Customizable reports, including sales and inventory.
Integrated and secure credit card processing.
Bonsai Mobile Analytics app syncs with Bonsai POS system and has a wide range of reporting features.
24/7 US-based customer support.
Pros
Software is easily customizable.
Lifetime payment processing rates.
Transparent pricing for the payment processing and POS lease and installation.
Intuitive interface.
Free updates.
Bonsai POS has robust reporting and inventory management features.
The mobile app is included with all Bonsai POS systems and has customizable reports, rush forecasting, and can do open and close checks.
Customer service is available anytime you need it.
All hardware has a lifetime warranty.
Cons
Limited to HMS for payment processing.ice
PayPal Zettle Is the Best Option for Mobile Payments
PayPal purchased Zettle, a European mobile POS system, and plans to make its services available to US businesses in July 2021. Zettle accepts payments through PayPal and offers a POS system for tablets and mobile devices. Startups can receive payments immediately by purchasing a PIN pad card reader or a whole POS system. This free solution, combined with low processing speeds, makes it a strong competitor to Square for mobile POS users.
Being a free solution that is well accepted globally, Paypal easily makes it in our list of square competitors for POS systems
Pricing
$0 monthly software charge
Payment processing charges range from 2.29% to 3.46% + 9 cents; PayPal's online fee is 2.59%-3.09% + 49 cents.
Hardware costs $79 (plus $29 for the first card reader).
Discounted fees are available for qualifying nonprofit groups.
Features
Zettle mobile application
Zettle Reader 2 with integrated PIN pad accepts EMV and NFC payments.
QR code payment support
Capability to record cash payments
Compatible with other PayPal features
Connects to third-party services (e.g., Shopify, QuickBooks Online.)
Pros
Contactless, chip, and PIN payments are all accepted.
More affordable and versatile than Square's contactless/chip reader
Ideal for lower-volume retailers
Fees for in-person processing are lower than those charged by Square.
Cons
Square has the same account stability difficulties
Poor customer service
Not suitable for high-volume retailers.
Helcim POS Is an Excellent Free Alternative
Helcim provides the most affordable payment processing for small enterprises, making it an excellent solution. It has eCommerce and point-of-sale tools, multichannel functionality, and built-in invoicing and recurring billing systems. However, back office integration may be insufficient.
Helcim has also recently enhanced its payment processing features to accommodate multi-currency payment processing, allowing you to accept international sales in your local currency at no extra cost. With zero monthly costs and automated volume discounts, Helcim is a fantastic alternative for expanding enterprises and B2Bs looking for an excellent recurring payments platform.
Being one of the top square competitors for POS systems Helcim can be useful for many types of merchants. It is easy to use, safe and cheap without any initial cost.
Pricing
$0 monthly software charge
Payment processing: For online processing, add 0.2%-0.5% plus 10-25 cents, and for in-person payments, add 0.1%-0.3% plus 5-8 cents.
Fee for a chargeback: $15
$109 for hardware
Features
Accounts for full-service merchants
All users receive exchange-plus pricing.
EMV, NFC, and magstripe payments are accepted with the Helcim Card Reader.
POS software from Helcim (compatible with Windows, Mac, iOS, and Android)
Pros
True recurring billing
There are no monthly account fees.
Excellent client service
International payments are accepted.
Processing expenses drop as volume increases.
Cons
For very low-volume firms, it is not cost-effective.
High-risk businesses are not eligible.
SumUp Is Most Effective for Low-Ticket Sales
Square's mobile payment service has few competitors, although SumUp comes close. It is a payment processor that includes a free payment app and a wide choice of low-cost mobile card readers, providing you access to more payment processing options when you upgrade. SumUp, on the other hand, does not enable eCommerce integrations. Thus, you cannot sell your online products through this supplier. Consider PayPal Zettle instead if you require this capability.
SumUp does not charge a monthly fee, and transactions utilizing SumUp card readers are charged at 2.75%. Remote payments such as mobile, gift cards, and virtual payments are charged 3.25% + 15 cents per transaction, whereas invoiced payments are charged 2.9% + 15 cents. SumUp also does not charge additional fees for receiving payments from foreign credit cards, making it an excellent choice for businesses that rely on seasonal tourism.
Pricing
There is no monthly cost.
2.75% on all card-present transactions.
For invoiced payments, the rate is 2.90% plus 15 cents per transaction.
3.25% plus 15 cents for each card-not-present transaction
There are no setup or application expenses.
There is no monthly minimum.
SumUp card readers and terminals range from $19 to $59 USD.
Features
Mobile credit card readers SumUp Plus
Countertop credit card terminal SumUp Pro
Terminal virtual
Mobile billing
Assistance with international payments
Pros
Tapped, dipped, swiped, and PIN payments are all accepted by the SumUp Plus reader.
The SumUp Plus reader costs $19, which is less than the price of Square's similar reader.
Ideal for small enterprises.
Cons
Features are limited.
Problems with account stability
Lightspeed Is the Best Option for Multiple Locations
For organizations that have outgrown Square's inventory management features, Lightspeed is the ideal solution. It's one of the best POS inventory systems for restaurants using iPads and multi-channel locations because of its multi-income stream capabilities. Furthermore, Lightspeed's inventory tools make it a good choice for fast service restaurants that need robust inventory management features.
Pricing
$69-$239 per month for software
2.6% + 10 cents to 2.6% + 30 cents for payment processing
According to third-party website prices, hardware costs from $49 to $1,000.
Features
Options for several tenders
Advanced inventory control
CRM
Orders for Purchase
Integration of eCommerce
Pros
Square has a more advanced retail POS feature set.
It is compatible with a desktop, laptop, or iPad setup.
Onboarding assistance is offered.
You have the option of selecting a payment processor.
Cons
Square has a steeper learning curve.
Expensive for tiny enterprises
Shopify Lite Is the Best Option for Omnichannel Businesses
Shopify is Square's most robust eCommerce competition. Small businesses can construct a well-rounded retail command center by setting up and customizing an online store and utilizing Shopify's payment processing and POS technologies.
The service provider also offers integrated social selling, local delivery, and curbside pickup. It is more expensive than Square and provides more extensive and comprehensive functionality.
Pricing
$9-$299 per month for software
2.4%-2.9% + 30 cents for payment processing
$49-$229 for hardware
Features
Processing of credit cards
Mobile app for Shopify Lite
"Buy" buttons that are embeddable
Capability to sell on social media platforms such as Facebook
Make invoices
Pros
The processing rates for transactions under $100 are lower than those of Square.
Excellent feature set
Low-cost card readers
Simple to scale
Cons
Square has the same account stability difficulties.
National Processing: Ideal for Small and Medium-Sized Businesses
National Processing offers some of the most competitive pricing in the industry, especially for medium-sized enterprises, particularly restaurants. The company only offers interchange-plus and membership pricing, which are excellent pricing structures for medium- and high-volume organizations.
National Processing does provide free mobile readers and terminals with some programs, but interested firms should exercise caution. Accepting free equipment can lock you into a longer-term contract while regular plans are month-to-month, so make sure you're happy keeping with National Processing for a while if you do.
Pricing
$9.95/month plus interchange + 0.18% + 10 cents
$9.95/month plus interchange + 0.14% + $0.07
$9.95/month plus interchange + 0.29% + 15 cents
Nonprofit: $9.95 per month plus interchange + 0.12% + $0.06
Subscription: $59/month + $0.09 for interchange
Plus Subscription: $199/month + interchange + $0.05
ACH processing costs $15 per month plus $0.48 for each transaction.
Features
Accounts for merchants
Gateway for payments
Processing of ACH/e-checks
Cash-back program
Clover systems, as well as terminals and mobile POS systems
Pros
Clover terminals and POS systems are available in a variety of configurations.
Outstanding online reputation
Low-cost echeck and ACH payment processing
Exchange-plus and membership rates are available exclusively.
Cons
"Free" equipment may necessitate a long-term agreement.
There is an early termination cost for "free" equipment.
CDG Commerce is the best option for comprehensive services
If you've been using Square but are ready for a merchant account, CDGcommerce is a fantastic full-service supplier that handles all your sales channels, from eCommerce to retail POS to mobile sales.
CDGcommerce has something for almost every brick-and-mortar merchant while also delivering the reliability of a dedicated merchant account. All contracts are month-to-month, with no long-term commitments or penalties for early termination. You won't have to worry about PCI, setup fees, or monthly minimums, which means you'll save a lot over time. In terms of mobile compatibility, CDGcommerce provides a free iPhone/Android app and the Walker 2.0, which is Android and Apple compatible, for $65 per device.
Pricing
CDGcommerce offers flat-rate, interchange-plus, or membership pricing options depending on your monthly sales volume. The flat-rate plan offered by the corporation is comparable to Square, with the following rates:
2.75% plus 30 cents for each card-present transaction
2.90% plus 30 cents for each card-not-present transaction
The flat-rate plan has no monthly fee, but an interchange-plus plan costs $19-$49 per month or $49-$199 for a membership plan.
Features
True, all-inclusive merchant accounts
True recurring billing
Credit card terminals are available
Payment gateway options
PastePay Point-of-Sale software
Optional processing rate plans
Pros
Provides three alternative POS systems as well as the security of a merchant account.
Pricing plans are available based on your sales volume.
There are no long-term contracts or early termination fees.
Cons
Only available to retailers based in the United States.
Why Not Go Square?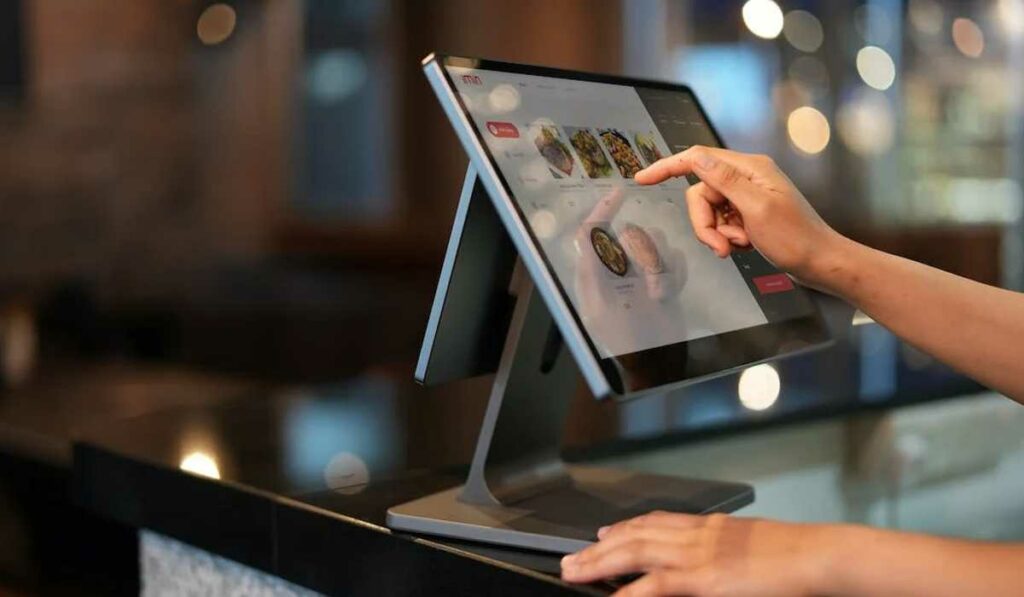 Square's merchant services adopt a jack-of-all-trades approach, providing a mobile POS system, payment processing, and a slew of other business tools. As a result, Square is appropriate for a wide range of small business types. However, as your company grows, your requirements will change. You might require more from your POS provider and payment processor than Square. And therefore our expert team had to come up with a list of square competitors for POS systems that can be useful to you.
While Square is an excellent fit for many small businesses and entrepreneurs, there are numerous reasons to evaluate Square's competitors. Whether you need a cheaper credit card processor, advanced POS functionality, increased account stability, or something else, Square may not be the best option.
The good news is that there are many businesses like Square. If you're currently using (or considering using) Square, these are the main reasons why you should consider switching to one of the Square competitors mentioned above:
Your company is opening new locations and expanding its inventory: As your company expands, you may want a POS system with more advanced inventory management features.
Your monthly processing volume exceeds $5,000: Switching to a specialized merchant account provider when your credit card processing volume increases can result in much lower processing rates. Square's pricing is only suitable for businesses processing less than $5,000 per month.
You've changed payment processors and want a more advanced POS system.
You need a solid eCommerce system: While Square Online is an excellent eCommerce solution, it is not ideal for high-volume merchants.
What to Look For in a Square Replacement
Square is praised for its ease of use, free hardware, and straightforward functioning. It does, however, have restrictions. If you realize that Square doesn't have the service, feature, or pricing structure you need, you'll have to work with another provider.
But before you can choose, there's a few questions you should ask yourself. These include:
Do I require a more dependable account provider?
Do I process enough card transactions to qualify for high-volume discounts?
Does this Square alternative provide all of the functionality I require?
Is the expense of any optional features justifiable?
Once you have a better idea of your own needs, look for the following in a Square substitute:
A Better Price Offering
Square's pricing is on pace with other POS providers overall. However, Square credit card processing can be expensive for firms that process many charges under $10, known as micropayments.
There are no monthly fees or minimum charges with the Square app. On the other hand, Square charges a flat cost of 2.6% + 10 cents per transaction for in-person charges, including magnetic stripe, chip, and mobile credit card payments.
Square charges 2.9% + 30 cents for online payments, and 3.5% + 15 cents for in-person transactions. Their invoice fee is 2.9% + $0.30. If you use a card already on the file, the charge is 3.5% + 15 cents instead.
The system comes with a free Square card reader. A reader that can handle both contactless and card transactions costs $49.
If you're looking for Square alternatives, you should consider cost and how the charges will mount up for your sales volume and usual expenses.
24/7 Support
When purchasing a new POS system, seek one that provides help during key evening and weekend hours. Square provides rudimentary assistance, with live customer service available exclusively on weekdays from 6 a.m. to 6 p.m. Pacific Standard Time.
Advanced Features
Square provides basic POS functions like inventory management and sales analytics, but several POS systems have far more robust tracking and reporting capabilities.
Final Thoughts
There's no denying that Square is an amazing POS system, but it won't be the right fit for everyone. There are many square competitors for POS systems that be suitable for different types of customers.
Clover works better for business in the restaurant industry, while Lightspeed is much more suited for multi-location businesses. And if you are looking for a service provider that doubles as a merchant account provider, then CDG Commerce is the way to go.
Before you opt for any options on the list, review their features, pros, and cons regarding how they match your business needs. Even if an option sounds great initially, you might be better off with an option for something different if it lacks a certain feature or doesn't fit your budget.