Setting up a Commerce system for your business can be hard. This guide will show you how much it will cost to start and scale your business on Shopify. Shopify pricing is simple and each part of it is scalable. Let's examine how much it will cost to run your business on Shopify.
What Is Shopify?
Shopify is a SaaS (Software as a Service) eCommerce platform started in 2006 in Canada. It will allow you to create a system to run an online and physical store using a unified platform that will work in both scenarios. Before knowing Shopify pricing let us understand how Shopify is useful for sellers.
Shopify provides a friendly user experience and best-in-class functionality for SaaS stores that combines a payment platform, marketing and customer engagement tools, and a shipping platform. You can exclusively use the included Shopify tools to run your physical and online business or enhance the Shopify functionality with add-ons. Shopify, the included tools, and the add-ons all exist in the cloud, so integrations are completed easily.
By 2021 more than 1 million businesses around the globe will be running their enterprise on Shopify. These vary from small to medium enterprises up to major corporates who all leverage the flexibility of the platform at their level to deliver outstanding sales outcomes. Thus it is clear that Shopify pricing is suitable for all types of sellers across the globe.
Businesses choose Shopify because of the fast eCommerce site speeds and effective marketing tools included in the platform. And furthermore, Shopify pricing makes it easy for all types of businesses to set up a shop without spending too much.
Shopify also offers five plan levels to suit the needs of every business as it grows. Based on these plan levels shopify fee also varies.
Getting Started with Shopify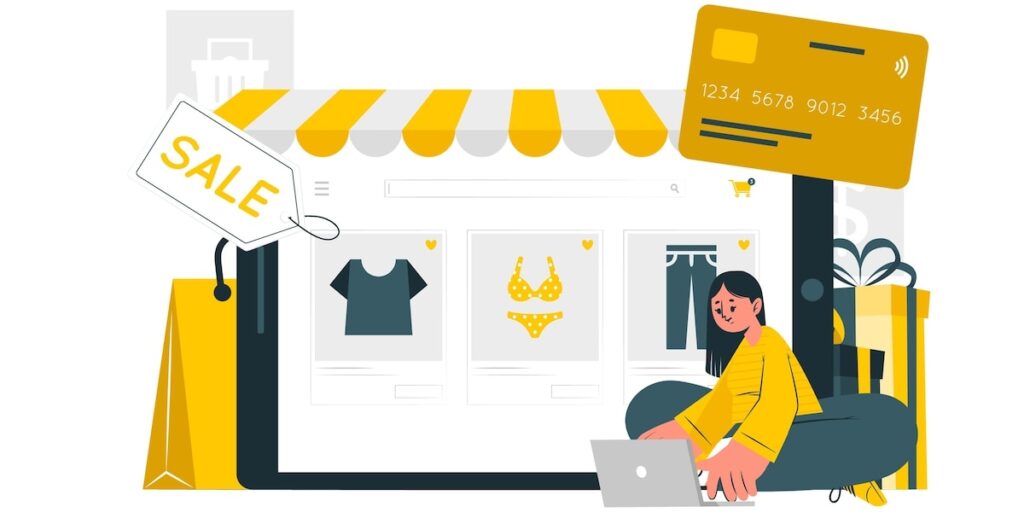 If you have an existing website, for $9 per month, you can add the Shopify Buy button to process credit card payments through the Shopify payment system. This works on any website, blog, or other sites where the custom code can be added to instantly create a storefront taking orders.
For this guide, we will look at the full Shopify hosting experience and how much Shopify costs.
After knowing the Shopify pricing you can sign up for the Shopify basic plan for a free 14-day trial with no credit card required. If you decide it's not for you, you can cancel at any time in the 14-days. Once you are happy with the trial and decide that Shopify is for your store, you can pick the plan that suits your needs and the cost you want to outlay.
The Shopify basic plan is the best for a new eCommerce site with occasional sales. This plan is US$29 per month. If you pay annually, there is a 10% discount on the monthly fee and biannually a 20% discount. This saving option is worth considering if you are sure your business is a long-term prospect for you. This plan includes an eCommerce website and a blog site and allows up to two user accounts (called seats in the SaaS world).
As soon as you sign up, you can use the included eCommerce tools to build your business. You can create an unlimited number of products, and it includes all the sales channels to help you sell online in marketplaces and social media. You can enter your inventory into either of only two inventory locations (warehouses or stores).
Shopify payments
Included in your plan, you get the Shopify payment gateway. One of the attractions of this type of service is that there are no monthly fees for the payment gateway, meaning if you don't sell anything, there are no additional costs for the gateway that you may be familiar with a traditional bank charging to have a physical to terminal access. Standard online credit card rates for Visa and Mastercard are 2.9% of the transaction value plus a US$0.30 fee per transaction.
If you select the option to accept premium cards like American Express or other international credit cards, the fee is 3.9% of the transaction value plus a US$0.30 fee per transaction. Typically, any payments are deposited into your bank around two business days after the sales(s).
Shopify point of Sale
As the Shopify platform exists fully online, you can use it not only on your eCommerce website but also in a physical store. The data synchronizes through the platform so you can monitor your physical store sales against online transactions. The basic plan allows you to enter your stock as being in up to 4 locations, so you can include your store, warehouse, or even a pop-up cart as a location if required.
The Shopify platform manages all this stock data and sales data for you. For an additional US$49, you can purchase a small portable Chipper 2X Bluetooth credit card reader. This will allow you to connect the reader via Bluetooth to your phone or iPad, link it to the Shopify app, and take payments in your retail store, pop-up cart, or market stand. All on the same platform.
From there, you can expand your Shopify physical retail system for only a little additional cost. You can integrate barcode scanners, shop receipt printers, cash drawers, and label makers to create a POS system for your brick-and-mortar or pop-up store. The Shopify App installs to your iPhone or Android device and integrates into the Shopify Cloud system to ensure your data is always up to date wherever you sell your products.
Third-party transactions
If you use an external credit card payment provider, like HMS, to process your transactions, then Shopify will charge you a flat 2% fee on each transaction. Thus this amount should be added to your expenditures in addition to the Shopify pricing that you opted for.
Shopify shipping
There are additional cost-saving benefits to using the Shopify platform. With Shopify Shipping, you can get up to 77% discounts with Shopify delivery partners. All the big shipping companies you know and love. And Shopify allows you to sell your products internationally with international market management tools and the ability to automatically convert your currency settings and language to your targeted overseas market for your products.
Shopify Website Builder
To start, your store will have a website address of mystore.myshopify.com. From as little as US$14 per year, you can have Shopify host your domain URL so your store can be mystore.com or a similar domain name that suits your business, location, and target demographic.
The basic Shopify also gives you access to a Logo Builder and stock imagery to start your store presence. Included in your plan is a selection of 9 free themes pre-created to style and color your website appearance, making it easy to get your site up and running and looking professional with no coding required.
Starting from $180, you can purchase a premium theme to give your store a professional edge. These themes can include additional features like product carousels, which are a one-off purchase for your store's life with free updates.
All the templates fully integrate with Shopify's current and future features. There are over 70 templates in total to select from.
Shopify Pricing
Pricing for Shopify is transparent and upfront, so there are no surprises in the future for you. The basic plan includes unlimited bandwidth, so no matter how many customers visit your store, you know it will always be running, making sales for your business without additional fees for website traffic.
Should you decide to leave the Shopify platform, there are no cancellation fees on their contracts either.
Shopify App Store
When you want more from your Shopify store, the Shopify App Store is included. This includes a range of free and paid apps you can add to your store to enhance your online shopping experience with additional features like linking your products to your Facebook and Instagram feeds.
You can also link to external printers or your online accounting system. Accounting system integration means that you can have control over your store and the sales and stock transaction and the data flows seamlessly into your accounting system so your accountant has full visibility over your business without leaving their office.
Why Should You Consider Upgrading to Shopify Standard?
Shopify Standard increases your monthly commitment to US$79 per month (even less with the annual or bi-annual discounts). Shopify recommends this plan to grow your business, online or in-store.
For the additional cost to your business, you can have up to 5 staff accounts and up to five inventory locations (warehouses, physical stores, pop-up stores, or vans). You also get enhanced reporting to assist you in analyzing your sales, plus additional shipping discounts with Shopify shipping partners. These reports can help you analyze Inventory, Sales, Orders, and Retail Sales that aren't included in the basic plan.
The standard credit card fees per transaction go down from 2.9% to 2.6% per transaction plus the same per transaction US$0.30 fee, while premium credit cards reduce from 3.9% to 3.6% per transaction plus a US$0.30 fee per transaction.
This means that if you have a higher volume of transactions, the savings in transaction fees may pay for the additional monthly cost. This plan is worth considering if your sales are over $25k per month and if your monthly sales are over $16k per month, then this still could be in consideration for you if all of your transactions are on standard credit cards.
If you are running a physical store, in-person rates decrease from 2.7% to 2.5% with no per-transaction fixed fee.
If you use an external credit card payment provider, like HMS, to process your transactions, then Shopify will charge you only a flat 1% fee on each transaction on the Standard plan.
When considering the costs of running your business, remember that included in the Spotify cost of the basic and standard plans, you get web hosting, technical maintenance, and back-ups of your eCommerce store so you have no additional costs associated with running the store. Shopify also speeds up access to your store by directing all traffic through a CDN (Content Delivery Network) to ensure your customers get the fastest possible web browsing experience.
So your Shopify Store is going so well that you want to consider pricing for Shopify Advanced!
The Shopify Advanced plan is for stores that are scaling so well that they need additional capacity and reporting capabilities to drill down on the sales metrics. The Shopify Advanced plan is US$299 per month – even less with the annual and bi-annual payment options. This plan is worth considering once your monthly sales are more than $110K.
With this plan, you can have up to 15 staff accounts and eight inventory locations and get advanced reporting capabilities. Enhanced reporting includes the ability to create custom reports to suit your business.
You also get access to third-party shipping rate apps at the checkout to reduce your delivery costs by implementing real-time advanced shipping partner integrations.
Additional eCommerce Automations in the Advanced plan can automate tasks to build workflows for sales funnels, cart abandonment, and marketing to free up your team to concentrate on further growing your business. There are also additional tools to assist with international transactions and shipping for your business.
You will be doing so many online transactions through Shopify that your overall per transaction cost reduces again from 2.6% to 2.4% per transaction plus US$0.30 per transaction for standard credit cards and from 3.6% to 3.4% per transaction plus US$0.30 per transaction for premium and international credit cards. The cost of in-store transactions comes down to 2.4% per transaction, still with no per-transaction fee.
If you use an external credit card payment provider, like HMS, to process your transactions, then Shopify will charge you only a flat 0.5% fee on each transaction on the Advanced plan.
Shopify Plus
Shopify Plus is the Enterprise level plan for Shopify stores. Prices are on application depending on your requirements, but you are looking at a starting price of US$2,000 per month for the Enterprise platform. While that might seem like a lot of money per month, this plan saves a major enterprise on the costs associated with hosting their eCommerce site on-premise and the hardware and technical engineers required to maintain and service that hardware.
If you use an external credit card payment provider, like Host Merchant Services, to process your transactions, then Shopify will charge you only a flat 0.15% fee on each transaction on the Plus Enterprise plan.
The Pricing for Shopify as Your Business Grows
When your eCommerce store gets to the level of sales that you are having serious thoughts about the Plus Enterprise plan, then you know that your decision about the cost of the Shopify Basic plan per month was the correct choice for your business. The Shopify platform gives an affordable low-cost way of starting your online store that you can scale to add features as your business grows.
With the pricing for Shopify starting at US$29 per month, which is a little under a dollar a day, it creates an affordable, easy-to-use platform that even an inexperienced business entrepreneur can navigate. From a basic, low-cost plan with limited add-ons, you can test your product and service offered in the market, and as the business income grows, you can grow your store with it—all with the confidence that your Shopify costs are consistent and within budget.
If you are running a brick-and-mortar store, don't forget to factor in additional costs like the Point Of Sale tools that you may need to purchase as a one-off, even though you can start with the card reader and use your phone to process transactions with the app. A custom domain name and additional integrations can increase your monthly cost quickly if you choose too many from the start.
The functionality in Shopify is designed to grow with your store sales, and add-ons give unlimited additional features and integrations to enhance your ability to scale your online offer as your sales grow.
How Much Does Shopify Cost?
As outlined, there is a Shopify cost to suit businesses of every level, all with the confidence that you have an expected cost per month or year with no unexpected fees or charges along the way. The transparency and consistency of the Shopify platform costs can allow a business to proceed with growth plans confident in the platform they have chosen for eCommerce.