The year 2020 taught businesspeople a valuable lesson: they need to do things differently to succeed. Many business owners are on the lookout for new methods to make their companies more resilient in the face of trends like gift cards and curbside delivery.
If you're a business owner that values sustainability and wants to stay ahead of the competition, offering gift cards is a sensible move. In 2020, nearly half (46%) of all gift cards were purchased digitally, and this will grow by 40% by 2025
If you sell gift cards online on your website, you can satisfy existing clients and attract new ones. This tactic could help your business bring in more money at a lower cost. Read on to find out how to sell gift cards online and why selling gift cards online is beneficial for you and your business.
How can Your Business Benefit From Selling Gift Cards?
Your business might gain in many ways if you give out gift cards. First of all, it enables you to start making money even before a deal is closed. It can improve revenue and cash flow.
Second, gift cards are a useful instrument in the pursuit of a larger consumer base. While giving these items, consumers who purchase gift cards for friends and family act as unofficial brand advocates. Over time, you'll see an uptick in both your company's customer base and bottom line.
Lastly, rewarding current consumers with gift cards could assist in strengthening brand loyalty. Customers that spend their gift cards are more loyal to the store. It will help you strengthen relationships with your customers and increase the likelihood that they will buy from you again.
Both buyers and sellers can benefit from the convenience of online gift card sales. By selling gift cards through a website, you can avoid spending money on marketing and distribution. Customers are more likely to buy and are more satisfied with the product when gift cards can be purchased online.
How to Sell Gift Cards Online?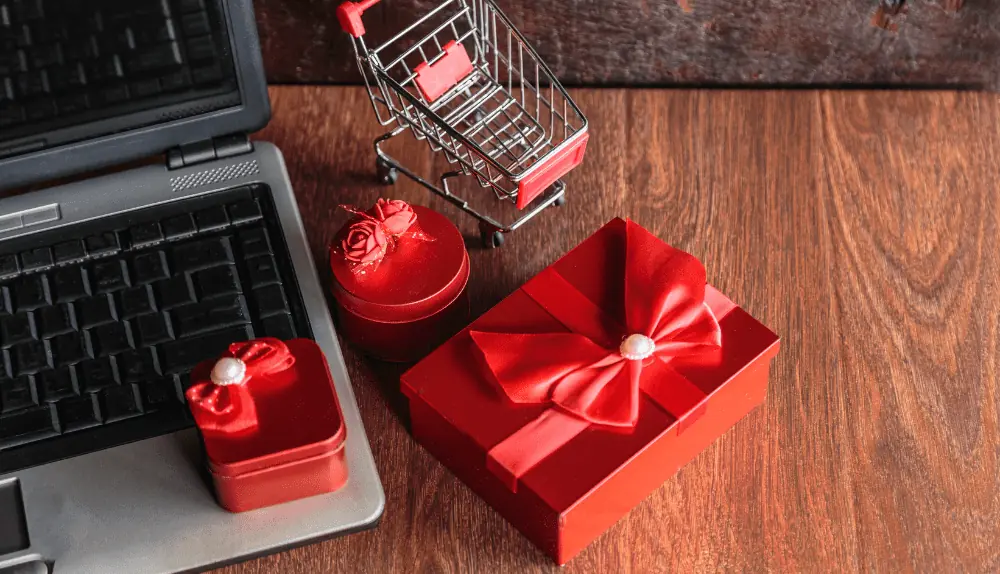 It's crucial for companies to grasp the benefits of selling digital gift cards online before making the jump. By offering gift cards in a digital format, businesses can expand their reach beyond their physical location, target specific customer segments, and provide a convenient and memorable gifting experience for their customers.
Determine Where you Intend to Sell Your Gift Cards Online
To begin with, a business must decide where they want to sell their gift cards – either on their eCommerce site or physical store. If the business already has a brick-and-mortar store, it can launch an eCommerce site to display and sell gift cards.
Ensuring that the systems used for tracking and redeeming gift cards are effective, reliable, and user-friendly is crucial. This includes ensuring that the gift cards can be redeemed at checkout, delivered through email and that eGift cards never expire.
Inquire About Your Options With Your Merchant Service Provider
You should speak with your merchant service provider about the different choices for launching sales. It will allow you to follow the best practices for selling gift cards online while using modern technology.
While introducing gift card sales, some best practices must be followed. Establishing online campaigns to promote gift cards during peak selling periods such as holidays, including gift card displays on your website, and featuring periodic promotions on the homepage, for example, can all be advantageous.
Furthermore, advertising gift cards year-round and retaining gift card purchasers' email addresses will help you establish a loyal consumer base that is likely to purchase again.
It's critical to think about how you use the email addresses of consumers who buy your gift cards because they represent a stable foundation of customers who are likely to make future purchases. You can keep them connected with your business and boost the possibility of future sales by retaining their email addresses and including them in your promotional and advertising initiatives.
Create Your Gift Card
Creating a gift card online could be a breeze if you have the right equipment and software. The steps involved in making a gift card in a web-based environment are as follows:
Choose a platform or software: Several websites and apps exist to help you make a gift card. Online gift card marketplaces, gift card generating websites, and gift card administration software are all options.
Design your gift card: Once you've decided on a platform or program, you can begin customizing your gift card. Try using your company's logo or brand colors to help it stand out. You may also personalize the design by including photographs or selecting from various font types.
Choose the gift card's value: Determine how much money is loaded onto the gift card. We recommend you provide a range of denominations to appeal to a wider range of consumers.
Pick a preferred method of shipment: Choose the delivery method for the gift card. It can be sent digitally via email, text, or regular mail with a gift card.
Terms and conditions: Include the terms and conditions, such as the gift card's expiration date or a refund policy.
Test the gift card: You may check your gift card's balance by ensuring it's fully functional and can be redeemed without any issues for the intended recipients before publishing it.
Launch it: Once you've finalized the design and functionality, publishing your gift card on your website or a gift card marketplace is the last step.
Add the Gift Card to Your Platform
When adding an eCommerce gift card to your platform, it's critical to allow consumers to choose different amounts and customize their eGift card. Giving an eGift card discount to customers who buy your online gift cards is another feasible alternative.
The following are some ideas for implementing gift cards on your platform:
Put out discounted gift cards, say, a $50 card for $45, or hand one out to customers who make a purchase as a present.
Mix gift cards with discount codes to make it seem like buyers are receiving a better deal.
Provide a place on your website where shoppers can enter their gift card numbers to view their gift card balances and maybe make a purchase.
Develop a gift-card-based loyalty program for your brick-and-mortar or virtual establishment to incentivize repeat business from existing clients.
How to Manage the Gift Card Sales
The effectiveness of your gift card program depends on how well you manage gift card sales. Managing the sales of gift cards effectively can be done by following these suggestions:
Analyze critical performance indicators: Gift card sales, year-over-year growth, and the average amount put onto gift cards are all important indicators to analyze. Use these key metrics to evaluate the success of your gift card initiative and pinpoint places where you can make adjustments.
Promote gift cards: Promote gift cards year-round and during crucial selling times, such as holidays and special occasions. Consider running online campaigns and featuring gift card displays on your website.
Keep an eye on refunds: Make sure that gift card purchases can be tracked and redeemed online as well as in-store. Make sure your consumers don't have any problems redeeming their gift cards.
Provide customer support: Make sure you're ready to assist customers with questions and problems related to gift cards. Provide several different ways for customers to get in touch with you if they have any issues with their gift cards.
Data analysis: Understand your gift card sales and your customers' buying habits with the use of data analysis. Examine data like the demographics of gift-card buyers and the most popular card values to see where you can improve your business.
Conclusion
Learning how to Sell gift cards online is wise for companies trying to improve their sales and marketing tactics. You may broaden your brand's reach and appeal by giving eGift cards on your site. You will improve revenue and establish a strong presence both online and in your physical store by employing smart gift card sales management tactics. You can enhance consumer engagement, demonstrate loyalty, and easily reach your business goals using gift cards.