Costco was finishing up one of the biggest corporate moves in its history less than a decade ago. Costco decided to end its 19-year-old merchant services relationship with American Express (Amex) and partnered with Visa for co-branded credit card accounts. Although the switchover was completed in 2016, some Costco customers are still confused. They want to know the forms of payments accepted at Costco in 2023.
To summarize, Costco U.S. Warehouse locations accept the following payment types:
All Visa Cards
The Costco Anywhere Visa® Card by Citi
Many PIN-based Debit and ATM Cards
Cash
Costco Shop Cards (Costco Gift Card)
Business checks from valid Costco Business Members
Personal checks from valid Costco Members
EBT cards
Traveler's checks
NFC Mobile Payment (Google Pay, Apple Pay, Samsung Pay)
Costco does NOT accept MasterCard, Discover, or American Express cards at warehouse locations.

U.S. Costco Gas Station Payment Types:
All Visa branded Cards
The Costco Anywhere Visa® Card by Citi
Many PIN-based Debit and ATM Cards
Costco Shop Cards (Costco Gift Card)

Costco.com Accepted Payment Types:
All Visa Cards
The Costco Anywhere Visa® Card by Citi
MasterCard
Discover Cards (Including JCB and Diners Club)
Many PIN-based Debit and ATM Cards
Costco Shop Cards (Costco Gift Cards)
Visa Checkout (For more information, please visit the Visa Checkout FAQs)
Does Costco Allow Cash Payments?
Out of all the inquiries about the forms of payments accepted at Costco, the most prominent is about cash payment. Yes, Costco does accept cash payments, just like most retailers. However, cash can only be used at Costco's physical warehouse locations. Cash is not accepted at Costco.com, Costco car wash stations, and Costco gas stations.


Can You Pay at Costco with Checks?
Yes. Costco does accept checks. Many people no longer write checks. However, you can still write a check to pay at Costco. You can't use a check to pay at Costco.com, Costco car wash stations, and Costco gas stations. In addition to personal checks, Costco will accept business checks from business members.
Is EBT Accepted at Costco?
Costco is a food seller too; so many people wonder if they accept EBT payments (food stamp payments) because of this. Yes! Costco accepts EBT when it comes to in-store purchases (not available at Costco.com, Costco car wash stations, and Costco gas stations).
Does Costco Accept American Express?
No, American Express is no longer accepted at Costco. Costco underwent a major change in 2016 by partnering with Visa and ending their formerly exclusive partnership with American Express (Amex).
Which Credit Cards is Costco Accepting?
Costco accepts Visa debit and credit cards only, as mentioned previously. Costco will not accept MasterCard, American Express, or Discover cards issued by a credit union or bank. This is usually not problematic for Costco consumers. Many loyal customers of Costco have a Visa Card that is Costco-branded. Even if they don't have one, many people still have a Visa credit or debit card in their wallet. In fact, 261 million American people owned a Visa debit or credit card in 2012.
Costco and Visa have an exclusive contract that excludes other major credit card networks such as Discover, MasterCard and American Express. You will need a Visa card to shop at Costco. Costco formerly had an exclusive contract with American Express, which limited card usage to that network until the recent Visa switch.
This exclusivity is restricted to credit card networks only; there are no restrictions on the debit card network for PIN based debit. MasterCard debit can be used to make a Costco purchase if that card supports an alternate PIN based debit network.
This means that although Costco's Visa network partnership may restrict your choices, it doesn't limit them as severely as you may expect due to PIN-based debit options. Visa has many bank partners who issue Visa cards, including Costco's partnered credit card through Citi.
Does Costco Accept MasterCard?
Costco won't accept MasterCard for in-store payments. You can, however, use a MasterCard for online and mobile purchases at Costco.com.
Is American Express Accepted at Costco?
American Express is not accepted in Costco stores and is also not accepted on the Costco.com website. It is the only major card that isn't accepted at any point of purchase for Costco.
Some consumers may be surprised by this because Costco previously had a special relationship with American Express in-store. American Express was the only credit card that Costco accepted prior to 2016.
However, that agreement was terminated in 2016, and Visa now has an exclusive in-store partnership with Costco.
Is Discover Accepted at Costco?
Discover is not accepted at Costco as an in-store payment. You can still use a Discover card for online purchases at Costco.com and through the Costco mobile app.
What Visa Cards are Accepted at Costco?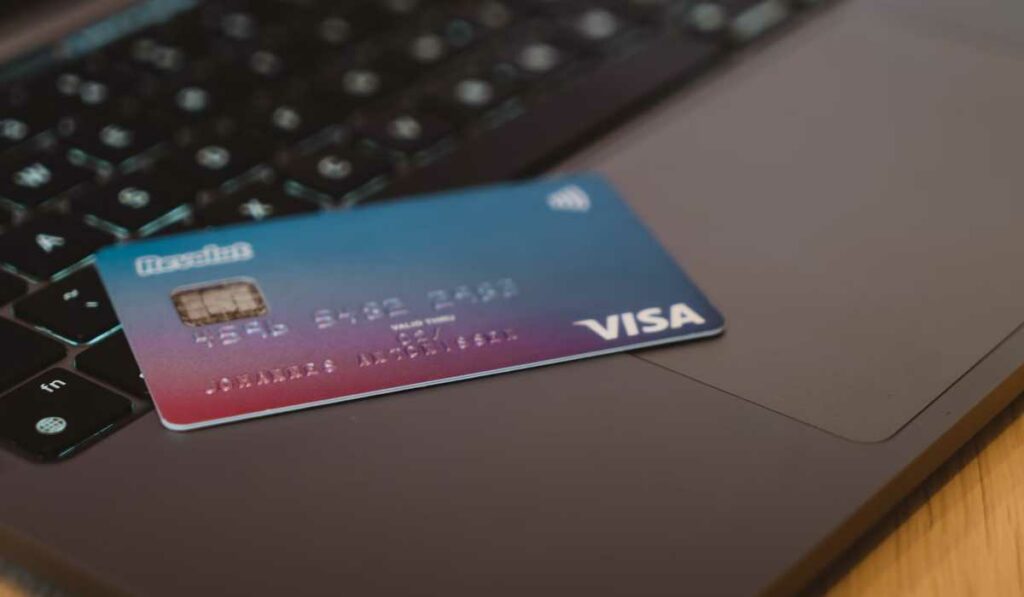 When choosing a Visa-branded card to use at Costco, it is important to consider benefits and rewards. Obviously, the Costco-branded card offered by Citi provides the best rewards when used at Costco. It provides 4% rewards on gas, 3% on restaurants and travel, 2% on all Costco and Costco.com purchases, and 1% on all other purchases.
Some other popular Visa rewards cards that can be used at Costco and Costco.com are as follows:
Chase Sapphire Reserve Card
Chase Sapphire Preferred Credit Card
Costco Anywhere Visa Card by Citi
Chase Freedom Unlimited
Wells Fargo Cash Wise Visa Card
Costco Anywhere Visa Business Card by Citi
How Can the Right Card Save You on Bulk Purchases?
Although few people really need a cubic foot of peanut butter, anyone can find a great deal at a warehouse store.
However, if you already pay a membership fee to be able to browse the aisles, the savings might not be justified if you don't have a good reason to buy in bulk.
The right rewards credit card can help you pay for Costco products. It can be a great way to save money on your Costco purchase, as well as make up the cost of your membership fee.
The Bottom Line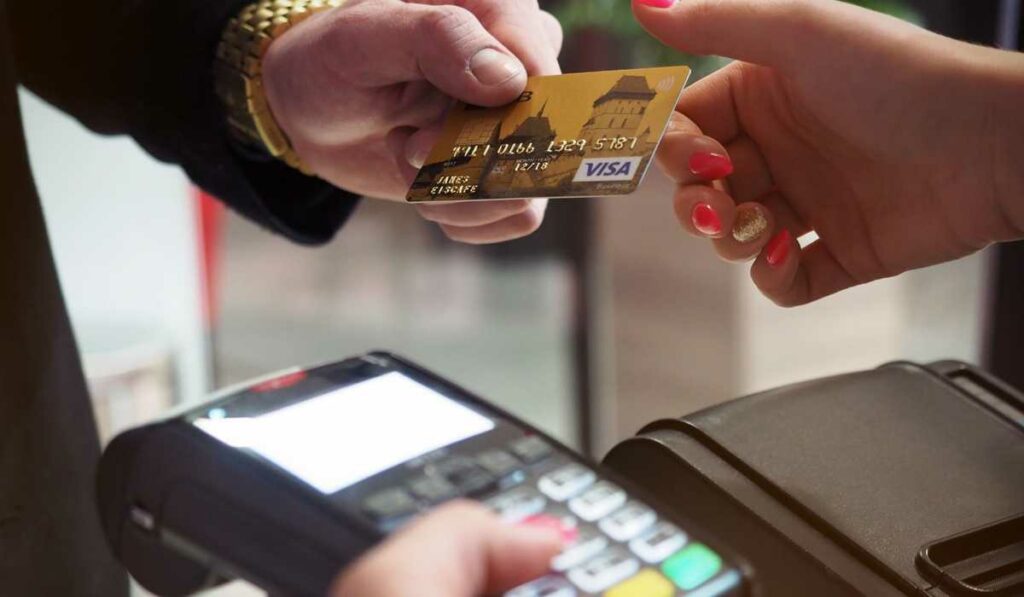 In an age where most major credit card brands are accepted by almost all retailers in the United States, Costco's rules regarding spending are complex.
Hopefully you now have a better understanding of which cards and payment methods will work well at the wholesale giant.
Always be prepared before you go out shopping. Many people make lists and have grocery bags. Then they just head out without thinking about the payment methods accepted at their store of choice. Upon reaching the checkout counter at Costco, your card or another payment method might not be accepted. Be sure to check the payment options at Costco before you go to the biggest wholesale retailer in the country.