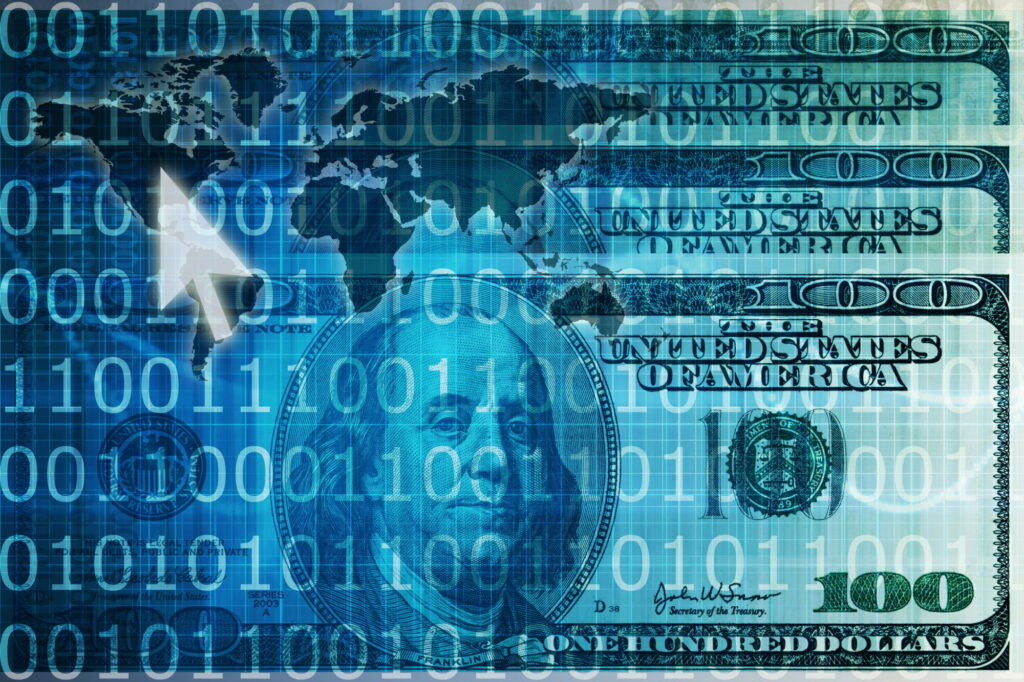 We have all used cashless digital payments at some point in time, even more so after COVID-19 spread across the globe in 2020. Recent years have seen a rapid evolution of online payment processing systems and contactless transaction modes, largely in an effort to prevent virus transmission.
Going paperless offers a far more efficient and streamlined alternative compared to traditional payment processing systems, which were mostly manual. Paperless payments may not be the best solution for all businesses, but some of the benefits offered by these processes can be totally irresistible.
You will be surprised to see the amount of time, money, and even space saved by going paperless, and most importantly, it's eco-friendly. By freeing up huge piles of paper and folders of invoices and documents stored in your office, you can also have a cleaner and more efficient work environment.
How Does Paperless Payment Processing Work?
Businesses and their customers are looking for more digitized payment processing solutions to facilitate faster and smoother processes. Going paperless or digital also ensures greater accuracy in processing as it eliminates the risks of manual errors.
Paperless payment processing removes the manual systems and touchpoints from your accounts workflows and replaces them with a seamless, automated, efficient, and electronic payment processing solution.
Contactless payment systems, another type of paperless payment, is a term given to solutions like debit and credit cards, smart cards, key fobs, and devices, such as smartphones, tablets, etc. The process also encompasses other mobile devices that use NFC (near field communication) or RFID (radio-frequency identification).
Examples of digital payment processes using these technologies include Google Pay, Apple Pay, Samsung Pay, Fitbit Pay, and similar other banking mobile apps that support secure and fast contactless payments.
With paperless invoice processing, which is a smarter alternative to manual invoice payments and approvals, one can use efficient Optical Character Recognition (OCR) software to record and import invoice and purchase data automatically. It eliminates the need to manually type each supplier invoice into an accounting program, thus saving time.
What's more, it saves you from comparing all the information manually or verifying whether each line item is accurate. Using paperless invoicing techniques and solutions, you can instantly capture your invoices as you receive them via email. Next, you can import the required data and read the invoice to gain the necessary inputs.
Now that you have all the essential data, you can retrieve the purchase order or receipt to prepare your invoice. After verifying that all the expenses and charges are recorded accurately, you can finally integrate with ERP and prompt it to issue a voucher.
In short, paperless invoicing solutions automate all the core processes, ranging from capturing the vital information from every invoice, importing it to your ERP, creating vouchers for each invoice, etc. This way, you can stop worrying about cross-checking every piece of information manually.
Benefits of Paperless Payment Processing
Payment processing providers and tech companies are coming up with advanced innovations to facilitate a better digital payment experience. Customers and businesses both prefer faster, more secure, and more seamless transaction environments, especially in the face of innumerable technical issues causing payment failures, and a rise in cybersecurity attacks.
The key benefits of using paperless Accounts Payable solutions include:
Ensures long term success:

e-payments are a key to making your online marketplace a better place for your consumers, thus opening doors to several growth opportunities. In 2020, specifically after the pandemic outbreak, there was a rapid surge in online sales and the number of digital shoppers. You need to be flexible enough and cater to each of your buyers' unique and dynamic needs, such as by offering convenient and faster digital payment modes. Being fluid and adaptable ensures you'll be a tough competitor to your rivals.
Faster and cost-effective:

Paperless payment processing solutions are relatively much faster, since almost every task is automated. Besides saving you time, these systems are also quite cost-effective as they require fewer resources, such as manpower.
Receive early payment discounts: Some payment providers offer up to 2-3% early payment discounts, provided that the invoice payment is cleared within a certain time frame (generally within 10-15 days). You can receive a much higher volume of early payment discounts, which is a plus for online retailers. These discounts are usually not available with manual invoicing processes, since you might tend to forget deadlines.
Easy access and retrieval:

Paperless files are easy to save to the cloud and are accessible on-the-go. Unlike paper files and invoices, which are more prone to getting lost, digital files can be retrieved whenever you want, and the chances of losing them are minimal.

Furthermore, today's invoicing applications come with smart technologies, like photo-scanning tools, which help to capture your bills and invoices right away. This data is then directly sent over to your ERP or invoicing and accounting software, thus hastening the entire process.
You can also share electronic files with your coworkers to facilitate strong team collaboration. These efficiencies in collaboration and data transmission can only be gained through paperless payment processing.
Automatic backups:

The best thing about paperless payment solutions is that they maintain and store all your essential files and invoices in a safe and secure place. In fact, you can have multiple backup points while working with electronic files, including cloud storage, flash drives, external hard drives, and so on.

Professional cloud-based accounting software comes with automatic backup features that regularly save your files on a pre-scheduled basis. It eliminates the need for doing manual backups, which is a hassle for business owners. Forgetting to manually backup can result in the disastrous loss of vital files and documents.
Data security:

The most important factor businesses and consumers are worried about these days is the security of their data and the protection of their privacy. Retailers implementing the paperless payment systems into their checkout processes must adhere to proper data security regulations. Professional accounting or invoicing applications come with the latest data security protocols, such as encryption policies, data retention policies, vulnerability management policies, etc. All these protocols and standards ensure the highest security levels, both for the business and its customers.