Most customers want to have flexibility, convenience, and freedom when choosing how to pay for services and products. Up to 79% of them prefer secure and wireless contactless payments. Similarly, digital wallet payments are quickly replacing cash. The size of the international payment processing market is increasing in response to these trends—it is set to grow to almost $250 billion by the end of 2028 from $90.8 billion in 2021.
If you have started your business, want to expand it, or looking to add debit and credit cards as payment methods for your customers, you will likely be bombarded by a bewildering and potentially confusing variety of new concepts and terms, such as merchant services, which you may never have heard before.
One basic term you should be familiar with is a business entity known as a merchant services provider. You should also be familiar with various merchant services and merchant accounts and how they can help your business grow.
Making Sense of the Terminology
Merchant services, also called card processing services, help set a business or company up to handle credit or debit card transactions. As an entrepreneur or business owner, you may already know that credit and debit card payments can be processed via merchant services.
However, you may not fully understand the process of setting up a merchant account or how to choose the right merchant services provider for your business. Perhaps, this is because of the different steps involved in setting up secure payment methods through merchant account providers, which can be complicated.
When choosing the most suitable merchant processing service for your online business, it is crucial to decide how your business will accept payments and then acquire the technology, such as software and systems, needed to process transactions.
Find out everything that you need to know and understand about business merchant services with this definitive and comprehensive guide, from merchant account processes to what to look for in a merchant services provider for your small or mid-sized business.
Before understanding the concept of merchant services, it is vital to understand merchant accounts.
What are Merchant Accounts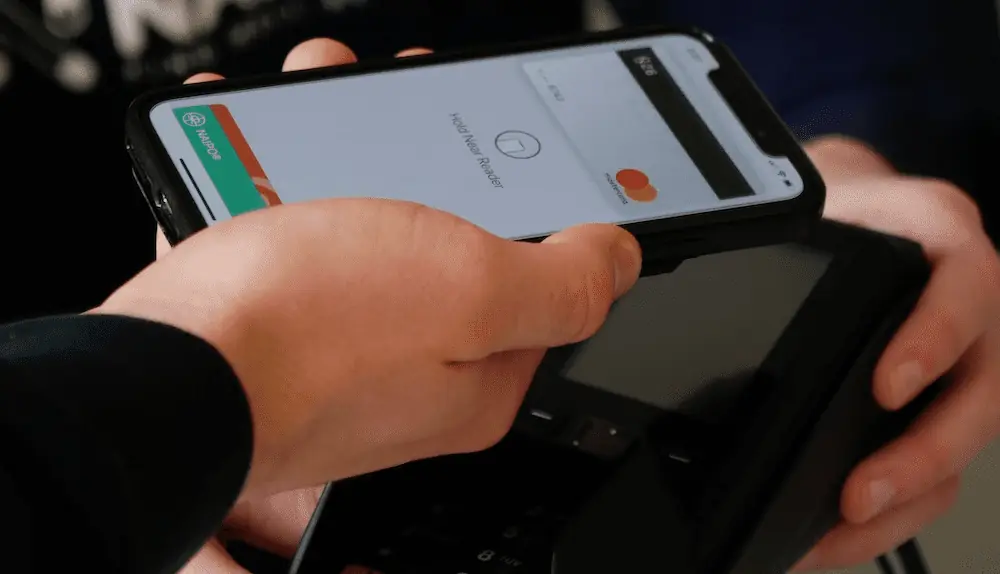 A merchant account is a business bank account that allows merchants and businesses to accept debit and credit card payments in person, online, or on the phone. In some cases, merchant accounts provide a secure payment gateway, which facilitates transactions. If you would like to accept credit cards from your customers in person, online, or on the phone, it is important to get a merchant account from a reliable merchant account provider.
Retail merchant accounts are ideal for conventional businesses with brick-and-mortar stores looking to process cashless payments in-person with their customers. Most merchant account owners use a payment terminal, also called a point-of-sale system, to digitally process card payments via a wired network.
If you are an e-Commerce business, you will need an internet merchant account to accept cards online. When a customer's transaction is settled – which usually takes two to five days – the funds enter the seller's merchant account. After that, they are transferred to the seller's business bank account.
Understanding How a Merchant Account Works
Before you initiate the sign-up process with a merchant account provider for your small business or online store, let's first consider how these services work so you can make the right decision. Setting up a merchant account for your business involves a relationship between three parties, which are:
Merchant: This refers to you and your small business.
Merchant Account Providers or Acquiring Bank: This is the party you'll sign up with in order to hold your merchant account so you can receive funds from customer payments.
Payment Processor: This is the entity that authorizes and manages the transactions from credit card companies like Mastercard, Visa, and American Express, which you'll accept payments from. These parties make sure that funds are transferred so businesses receive payments on time.
The Merchant Account Process
You will need to set up a merchant account if you would like to start accepting card payments from customers. First, you will have to enter into a contract with an acquiring bank or a secure and reliable payment solutions provider. And these payment solution providers let you choose which credit card networks, like Visa, you will accept card payments from.
Regardless of the type of merchant account, you are looking to set up—mobile, conventional, or online merchant services—the payment provider/ acquiring bank and the credit card network will always be involved.
When your customers submit their payment through a card reader or enter the details on your site's checkout page, the acquiring bank or payment solution provider will process the information. After that, it is handled by the relevant credit card networks that authorize the payment and transfer the funds to your merchant account.
What are Merchant Services?
'Merchant services' is a generic catch-all term that describes financial services and solutions specifically for businesses. And these financial services usually include creating payment gateways, processing payments, and building customer loyalty programs.
This term also describes the range of services and software and hardware products that allow merchants or businesses to accept and process debit or credit card transactions. Merchant services are sometimes described more broadly or loosely as credit card processing.
So, when you hear individuals discussing business merchant services, they may be talking about any of the products and services that are required to accept credit or debit card payments from customers, from hardware to software.
What Merchant Services Include
Most merchant account services usually include the following:
Credit card processing services so that your business can accept card payments.
Point of Sale (POS) systems and credit card terminals that let your business accept card payments and then process sales. Both credit card terminals and POS systems are physical devices featuring in-built software, allowing customers to easily swipe their credit cards to pay.
Payment gateways that use tools and software to enable a site or online business to take payments. Many merchant services also provide online transaction processing that utilizes software to manage orders or keep track of stock levels.
Check services – for customers who are likely to pay through check, you'll need a reliable system that can process checks and digital and cash transactions. Many modern merchant service providers can offer this service.
Loyalty programs that automatically offer a reward to customers who buy specific programs or those who are repeat buyers.
What is a Merchant Services Provider (MSP)?
A merchant services provider is any company or entity that enables merchants and businesses to accept credit or debit card payments and alternative payment methods. It is worth noting that MSPs usually provide a more extensive suite of financial services to accompany their payment processing, such as business data, payment gateways, and POS software. Merchant services providers are also known as acquirers, merchant account providers, or processors.
Types of Merchant Services
Most merchant service providers provide a wide variety of services and products to allow merchants to accept debit card and credit card payments, manage their inventory, and keep track of other facets of their business. And your needs and requirements as a merchant will depend mainly on the type and nature of your business. Here is a brief overview of the common types of merchant services you can use to grow your business:
Merchant Accounts
Any business that would like to accept credit or debit cards as a convenient form of payment will require a merchant account. Although a majority of merchant account providers do offer full-service merchant accounts, accounts from PSPs, such as Square, don't have a unique merchant ID number.
Merchant ID numbers are essential as they make your business easier to identify to various payment processing systems. This gives you some protection from fraud and adds stability to your account. A merchant account is a bank account where money from processed transactions is deposited.
Internet Merchant Account
If you sell services or products online and don't have a physical store location, you will benefit from an internet merchant account. These special accounts are designed specifically for accepting payments online.
Credit Card Terminals
As a retail merchant, you will need a hardware product to read customers' credit cards and debit cards and transfer that information to your payment provider's processing network.
Conventional countertop terminals, like the Verifone Vx520, can easily connect to processing networks through an Ethernet connection or a landline. You will also find wireless models on the market, but they are usually bulkier and more expensive compared to wired models. You may purchase a terminal outright or lease it from your merchant service provider.
Point of Sale (POS) Systems
These systems combine the functions and features of a credit card terminal with a computer display. This enables you to manage inventory and even monitor sales via a single piece of equipment. A powerful and secure POS system will allow you to provide frictionless shopping options, such as browse in store, buy online, pick up in-store (BOPIS) and buy online.
POS systems boast fully-featured, dedicated terminals as well as tablet-based software options that you can run on an Android tablet or iPad.
Mobile Payment (mPOS) Systems
If your small business is on the go because you go to industry shows or drive a food truck, a mobile merchant account can be the right solution. This enables your business to accept credit card payments with your mobile device. In terms of ease of setup, mobile merchant accounts are pretty similar to internet merchant accounts.
mPOS systems have a mobile card reader. The reader connects to your mobile device or smartphone and an application to communicate with your payment provider's processing network.
The Benefits of Merchant Services
Besides being essential in facilitating and supporting payment transactions, merchant services provide several other benefits and conveniences to your business organization and customer base. Here are the main advantages of using merchant services:
Merchant services offer an easy and convenient way for businesses to track transactions via a record management portal.
Providing customers with different payment options, such as credit cards, makes for a better customer experience. This boosts satisfaction and creates a base of loyal repeat customers.
Reliable merchant services are valuable as they open the door for a global customer base by letting prospective customers make payments from any part of the world.
If your small business still accepts checks, you can avoid the high processing cost that cards incur and improve your bottom line.
The merchant processing industry has stringent regulations and standards in place. This reduces the risk of losing money on fraudulent transactions.
The world is moving away from cash payments bit by bit. The bottom line is that merchant processing facilitates this shift towards cashless transactions, making it easier for your customers to pay you and increasing your bottom line.
Merchant Account and Payment Trends
The digital payment market's speed of change and volume, projected to reach a whopping $12.55 trillion by the end of 2027, are staggering. Rapid and unique payment technology innovations are offering new digital-first and tech-savvy customers more choices.
This is why acquirers, merchants, and solutions providers must make informed and prudent decisions regarding how to position their companies in order to meet those needs and demands.
Mastercard and Visa Rate Increases
Both Mastercard and Visa updated their rates in April 2022. And this means higher rates for interchange-plus accounts and may even have trickle-down effects on flat rates.
Buy Now, Pay Later (BNPL)
According to analysts, over 900 million customers worldwide will use BNPL services by 2027, up from about 360 million in 2022. With the increase in inflation, industry experts and financial analysts expect more individuals to choose this option for high-value purchases. Also, this payment method is most popular among Generation Z consumers.
Merchants to Encourage 'Pay By Bank'
An increasing number of retailers are encouraging customers to 'pay by bank' in real-time, with experts predicting this will become a bigger and more convenient option in 2023. For many banks, this means a revenue hit since merchants can easily avoid the 'swipe fee' attached to card use.
ACH Transactions
Nacha revealed that consumers are increasingly looking for ACH, also known as bank-to-bank, transactions to pay for products, including online. $19.3 trillion worth of ACH payments were processed by the third quarter of 2022.
Choosing a Merchant Services Provider in 2023
Merchant service providers give your business the tools required to accept payments easily. A merchant services provider offers hardware and software that makes your payment process efficient, hassle-free, and secure for your customers, adding considerable value and legitimacy to your business. However, how do you choose the right provider?
When choosing a merchant account provider for your business, consider the following factors:
The Size of Your Business
The size of your business is one of the most critical factors in choosing the right merchant service.
Usually, banks ask for a credit history check and also require the business to undergo a lengthy application process before offering a merchant service.
This is why small businesses or those in the early stages may be better off opting for Independent Sales Organizations (ISOs) that cater to small and high-risk businesses.
Costs and Fees
Merchant accounts tend to have several fees, including an application fee, a setup fee, and a monthly maintenance fee. Sometimes, these fees are not always outlined clearly in the contract. As a result, be aware that hidden fees are sometimes an unfortunate reality with a few merchant account providers.
Pricing will always be one of the main factors when choosing a provider. So, take your time and research exactly what's included in each pricing plan, what's not covered, and what discounts, if any, are available to you.
You will also lose a tiny amount of every sale transaction to a transaction fee. The present industry standard for transaction fees is 2.9% plus $0.3 for each transaction.
Make Sure Your Provider is Reputable
It is important to do your research, be informed and smart, and establish a level of comfort and trust with the payment provider you intend to go with. You should look for testimonials and reviews from other businesses to determine what companies have offered good experiences to their customers.
You may also ask fellow business owners and associates how they feel about their current merchant service providers.
Integration
Ideally, the merchant services you choose will seamlessly integrate with other software or hardware that you use, including transaction processing software or bookkeeping software.
Choosing a familiar and reliable name, such as Intuit, comes with peace of mind and the benefit of knowing it will integrate seamlessly with Intuit's bookkeeping software.
Liability and Fraud
Unlike purchases made in brick-and-mortar stores, online purchases are usually made without the additional security features and protocols of an in-person transaction, like a chip-enabled card terminal.
When someone uses a card in person, the card issuer will take full responsibility for fraudulent transactions, and the merchant still gets paid.
However, because online purchases lack this type of security and are card-not-present transactions, the responsibility falls on the merchant who has to ensure that fraud doesn't occur.
So, if a shopper makes a fraudulent transaction, you're responsible for refunding the real cardholder and paying any costs associated with the fraudulent transaction.
As you are liable, you must ensure adequate fraud protection on your online store or e-Commerce website by using anti-fraud methods like address verification.
Level of Customer Service
Determine the level of customer service you think you will need. If you're new to retail, you will benefit from going with a company that offers a high customer service support level.
Many reputable payment processors provide 24/7 tech support at no additional cost. Your time is very valuable, so you would like to find a provider that prioritizes customer satisfaction and support.
Payment Processing Time
Knowing when you'll get your payments is crucial for several reasons. A few payment processors might not be able to process payments from your customers as soon as you need them, so this is certainly something you should consider before choosing a provider.
You may want to go through some online reviews to see what current customers are saying about average payment processing times.
Setting up a Merchant Account
To get a merchant account for your online store or e-Commerce business, you will have to go through an application process with a local bank that offers internet merchant accounts. Also, the bank will perform a risk assessment of your small business and consider factors such as the length of time your business has been in existence, your financial history and track record, your personal credit score, and the existence of any other merchant accounts.
Many new businesses are likely to be accepted for an online merchant account by the bank or financial institution at which they have their business bank account.
Final Thoughts
Merchant processes and services open up a new realm of possibilities for your small business. This allows you to expand your customer base to international markets, diversify risks, and grow a community of loyal repeat customers by providing top-class service and easy and convenient payment methods.
The specific merchant services, such as POS, you need to prosper will depend on the nature and size of your business. For example, retail-only businesses will not need a payment gateway; however, they will need reliable and secure credit card terminals. On the other hand, e-Commerce businesses cannot operate without a payment gateway but don't require terminals.
And if your business operates in both the e-Commerce and retail environments, you will need multiple services from your provider. Choosing the right merchant services provider for your online business is an important decision. It is best to do some research and consider your business needs and preferences and what each payment provider offers.
Every merchant services provider has its own unique combination of services and products, so you will want to make sure that a provider offers all the features you need before signing up.