Many BuyNow/Pay Later providers have emerged in recent years, thanks in part to the rising popularity of online purchases. Among them, Klarna has risen to become one of the most popular options available today, and that's thanks to its multiple financing options. But how does Klarna BNPL work? Read on to find out.
In this article, we'll cover Klarna's Buy Now/Pay Later loan service, including how it works, its terms and fees, and its pros and cons.
Overview of Klarna BNPL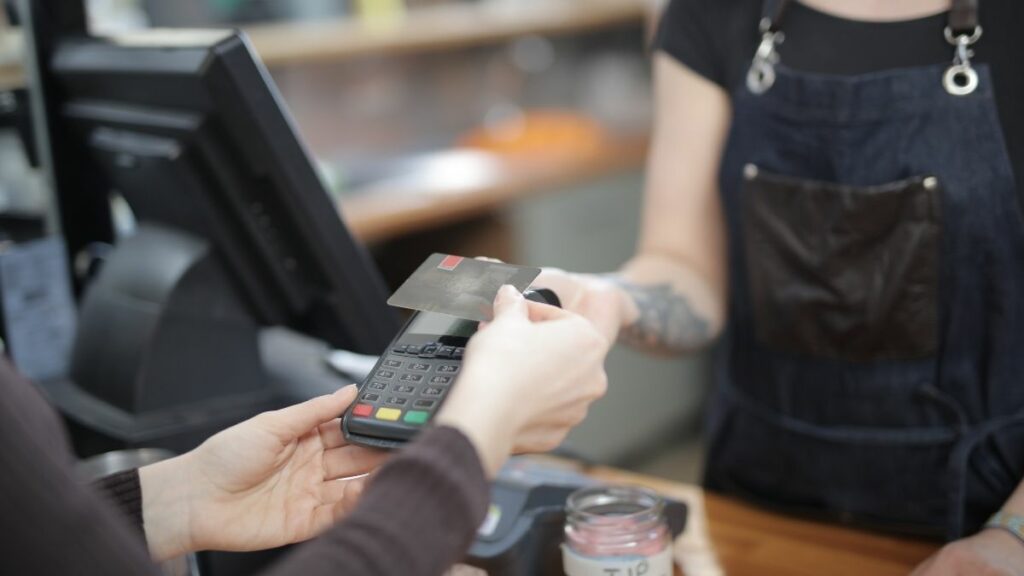 Klarna's mobile application allows customers to purchase online and in-store via a purchase-now-pay-later plan. Shoppers can take advantage of these plans at various retailers, including Macy's, Etsy, Foot Locker, and Sephora.
Klarna has grown to serve 90 million customers in 17 countries since being founded in 2005 in Sweden. Its financing model is similar to that of companies like Afterpay and Affirm, which also offer short-term loans at checkout.
Even though it's usually preferable to pay for something outright than to take out a loan, buy now/pay later plans like Klarna's can work well if you're buying a big-ticket item and you can comfortably afford the payments.
Pay-in-4 loans are Klarna's main offering, which gives you no interest or fees, so long as you pay on time. There is a soft credit check with Klarna's Pay-in-4 loans, but your credit score will not be affected as long as you make your payments on time.
Additional Klarna Services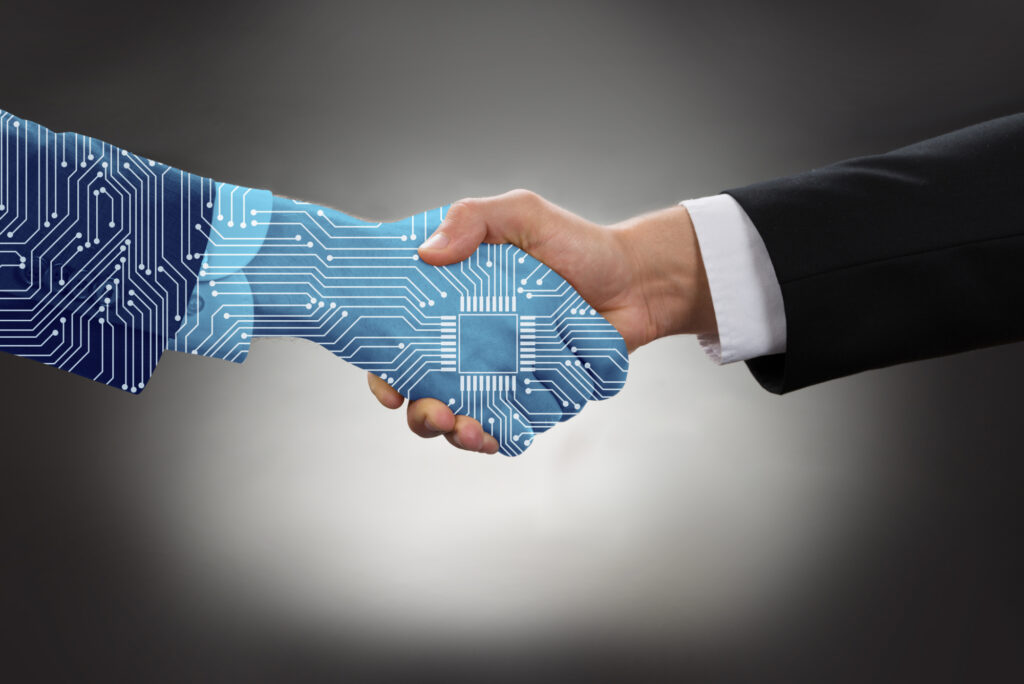 As well as Pay-in-4 financing, Klarna offers no-interest loans of 30 days and longer-term loans for six to 36 months. Interest is not charged on Pay in 30 loans. However, you must pay off the balance in full within 30 days if you use this financing option. The best time to use these loans is when you want to try several items, return those you don't want, and then pay for the rest. If you pay late, however, you may be charged a fee up to $35.
Longer-term financing options are also available for purchases up to 36 months. Payments are made monthly, and financing is available for a period of six to 36 months. On these loans, the standard interest rate is 19.99%, and late payments may incur a $35 fee.
Klarna customers have a variety of financing options to choose from, so they can pick which loans are most suitable for each purchase.
Lastly, Klarna offers a single-use virtual credit card that can be used at any U.S. retailer, even those who do not offer Klarna. Using a credit card is as simple as plugging in your details at checkout, just as if you were using another credit card. Each card follows a specific payment plan, which you can view and manage within the Klarna app.
How Does Klarna BNPL Work?
Pay-in-4 is the most popular payment plan offered by Klana. It allows customers to pay for their purchase in four equal installments every two weeks, with the first installment payable at checkout.
For example, if your purchase costs $200, you will be charged $50 at checkout. Once you've paid the full $200, you will be billed every two weeks for the three remaining $50 payments.
Interest is not charged on installments, but if payment is unsuccessful after two attempts, there is a late fee of $7. Making an early payment or paying off your balance in full before the final due date is not subject to a penalty.
Pay in 30 is another interest-free Klarna payment plan. Shoppers have 30 days to pay for items after they have shipped instead of paying at checkout. Due to the fact that you only pay for what you keep, online shoppers can try before they buy, according to the company.
Approval Process
You will first need to download the app and create an account before you can use Klarna. Klarna will run a soft credit check to verify your identity and determine your spending limit during the initial sign-up process. Your credit score will not be affected by this soft inquiry, nor will it appear on your credit report.
You will have to provide your name, email address, address, and phone number when setting up your account. You'll also need to provide bank information for payments to be withdrawn when you take out a loan.
Interest Rates and Fees
Pay-in-4 loans from Klarna are interest-free. Paying your bills on time means you'll never pay more than the original purchase price. If you are late with your payment, you'll pay a fee of $7 each time. You will be charged $35 if you are late on a longer-term loan.
Credit Checks
Klarna may run a soft credit check as mentioned above. This will not negatively affect your credit score or appear on your credit report. In the case of traditional financing, Klarna may conduct a hard credit check, which will be reported to the credit reporting agencies.
Customer Service
Klarna's customer service team is available to assist you 24 hours a day, seven days a week. On the Klarna website, you can chat online or use the app to send a message. Alternatively, you can contact customer service by calling 844-KLARNA1 (844-552-7621).
App Functionality
Through the Klarna mobile app, customers can browse and purchase items. Mobile apps for iOS and Android are available. The system allows you to view your purchase history, track deliveries, view previous and future payments, and change your payment method.
Over 200,000 retailers are featured in the app, which offers new deals every day. Customers can create wish lists of their favorite stores and products and share these lists with friends and family who are looking for gift ideas. You'll also be notified of price drops and discounts on your favorite items.
You can save money by creating a wish list of your favorite products and be notified whenever there is a price drop or discount.
Klarna's Pay-in-4 financing is also available at other retailers. In the Klarna app, create a virtual card number to spread out the payment of your purchases as if you were shopping through the app.
Klarna also has a free rewards club called Vibe. Every purchase earns customers rewards and when they make their first payment, they're eligible for a $5 welcome gift.
Pros and Cons of Klarna BNPL
The decision to use Klarna has both pros and cons, just like every other BNPL service. In terms of their BNPL offering, these are the pros and cons:
Pros
Klarna provides multiple financing options: Along with Pay-in-4 loans, Klarna also offers interest-free Pay in 30 loans so you can try out items, return what you don't like, and pay for what you keep. Additionally, it offers longer-term loans from six to 36 months, so your monthly payments can be kept low.
Pay-in-4 financing has no interest: You will not have to pay interest on your purchases when you use Klarna's Pay-in-4 financing. Customers are able to spread out their payments over time without having to pay interest on a credit card. Interest may be charged for their longer-term financing options.
You can set up price alerts in the app for your saved items: You can set price alerts in the app so that you will be notified if the item goes on sale or if its price drops if you like it but aren't ready to purchase it yet. Save money on the items you like the most with this feature.
You can create virtual card numbers for other stores: With a virtual card number, you can make purchases online just as if the card was a real one. Each virtual card purchase has its own payment plan, which can be managed online or via the Klarna app.
Cons
Missed payments may be reported to credit bureaus: Even though Klarna does not report positive repayments of its Pay-in-4 loans to the credit bureaus, missed payments and falling behind can adversely affect your credit score.
Soft credit check required: There will be a soft inquiry on your credit report when you open an account with Klarna. Your credit score will not be affected, but some potential customers may be declined due to poor credit or a thin credit history.
Late fees are charged: Klarna does not charge interest on its Pay-in-4 loans, but it charges late fees if you miss a payment. Late fees are relatively low at $7 per occurrence, but they increase to $35 if you borrow a long-term loan.
Klarna Compared to Other BNPL Options
Below is a table comparing the terms and fees of Klarna and two other of the most popular BNPL options available:
Should You Use Klarna BNPL?
The cost of financing a purchase is always higher than paying cash. If, however, you are certain that you can afford the subsequent payments, Klarna can help you buy something you need but can't cover fully upfront.
Make sure the payment plan charges little or no interest. Pay-in-4 or Pay-in-30 would be your best bet in this situation.
Choose Klarna if…
You need to purchase an expensive item: With Klarna, you can get your item now and pay later if you are unable to pay the full price of your purchase at checkout, but you can save enough to make on-time payments.
You have no credit history and do not qualify for a credit card: Klarna may be easier for you to qualify for than a credit card. Your credit score is considered along with other factors, but there is no minimum score required.
You want a BNPL with a reward program: Klarna has a free rewards program called Vibe, which offers you one vibe for every dollar spent with Klarna by downloading the Klarna mobile app. You can then redeem your vibes for rewards like gift cards.
Avoid Klarna if…
You want to build credit with a POS loan: On-time payments are not reported to the credit bureaus by Klarna, though missed payments may be reported. The lender has to report your on-time payments for them to positively affect your credit score.
With your credit cards, you pay the minimum amount due: Taking out another loan for a non-essential purchase is not an ideal solution if you can't pay down your credit cards.
You need a simple BNPL product: As a pay-later provider, Klarna offers a variety of payment options with varying terms, interest rates, and late fees. It might be hard to understand what you're signing up for, even if it means more ways to finance your purchase. Check the loan terms carefully before signing up.
Final Thoughts
Klarna works best for those looking for a BNPL provider with the standard pay-in-4 no-interest options, but that also provides more financing tools. Klarna's Pay in 30 and six to 36 months options provide financing terms that are far more lenient than those of other competitors, provided that you pay on time. The ability to set up discount alerts on their app and create virtual cards also makes them very convenient for online shoppers. However, these same conveniences can put you at risk of overspending if you aren't good at keeping track of your spending. If you are looking for a BNPL provider that plays friendly with low-credit score users, this is the right choice.