When running a business, it's critical to have a well-functioning point-of-sale (POS) system. The majority of business owners now prefer cloud-based POS. However, finding the appropriate one for your business can be difficult because there are hundreds of options. So here are top 13 key features in POS system that you should look for before buying.
Before selecting a POS system, it's critical to understand your demands and the features you'll need to reach your business goals.
This article will discuss the essential features of POS system you should look for when purchasing a new point-of-sale (POS) system.
Key Features in POS System To Look For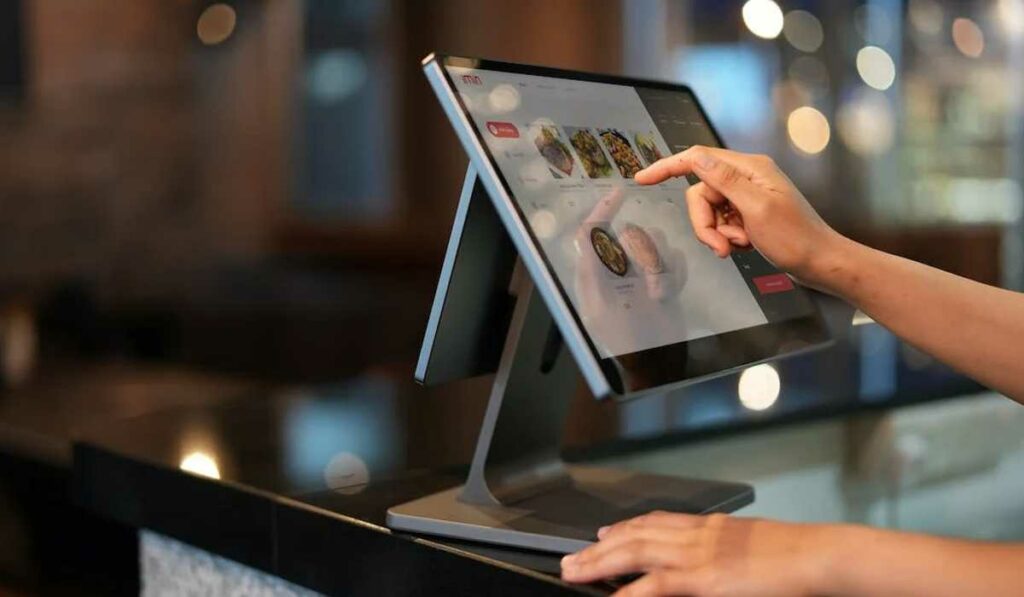 While every business has unique and specific demands, these are some of the best features for a POS system- regardless of your business industry. They are as follows:
Inventory management
Out of all the features, the most important of the key features in POS system is inventory management. Accurate inventory is essential to the efficient operation of a business. For most companies, inventory management has been a primary source of stress. The correct cloud-based POS system, however, will enable you to manage your inventory in real time and keep track of how many products you have available at any one time.
All you need to do is enter your items when you receive your shipment from your supplier or vendor, and your POS system will save everything. You can use this tool to keep track of the number of things you have left and how many you have sold. Additionally, it relieves you of the burden of regularly conducting inventory inspections manually. Retailers also commit fewer errors as a result of it.
Customer orders management
When you look for key features in POS system, you must pay close attention to what your clients want. This is important to run a successful business. So, if a client orders a product that's out of stock, you might want to note their contact information to let them know when it's back in stock. However, carrying this out via writing can be challenging, and you might eventually give up. Therefore, you need a POS system to assist you in managing your clients' orders.
Some POS software includes functionality like customer databases and order histories. So you start by making a customer file. After that, scan the product code and add it to the order module in the customer's file. Then you check the order module to see if the requested product is available. Once you have the item the customer ordered, you can contact them to let them know.
This feature helps your company meet customers' expectations and guarantee satisfaction, making it helpful in increasing customer satisfaction. Additionally, it can result in increased sales for your company.
Supplier orders management
You can manage your orders with your suppliers with the help of the supplier order tool. All you need to do is scan the item and tell your supplier the details when your company runs out of a particular product. Some POS systems also let you connect to your supplier so they can prepare and accept your order right away. Anytime you like, you can change or even cancel the information in your order. It will be simple to place orders because the POS software will have all the out-of-stock products in the system.
Invoicing
Business transaction recording is one of a POS system's primary duties. It's crucial to promptly log sales transactions into your system, especially if you regularly have a long line of customers. Therefore, you require a POS system that enables quick product scanning and sales.
Some POS systems permit various invoicing methods. Such as recording and monitoring sales, rents, orders, repairs, vendor transactions, and stock transfers. With a cloud-based POS system, billing becomes more straightforward for your company because the POS system has all the information you require, and managing supplier and customer invoicing also becomes more manageable.
For instance, the POS system records the invoice when you sell anything to a customer. Therefore, it is simpler to estimate your inventory because the software maintains your purchase and sale data. Additionally, it makes keeping track of your products more straightforward and helps you reduce errors in your inventory deductions.
Additionally, with some cloud-based POS systems, you may be able to access your bills wherever you are. You could even be able to email invoices directly to your customers with some POS systems. To evaluate your data, all you need to do is log into your POS system.
Integrated supplier purchases
The capacity to incorporate supplier purchases is a feature you should look for when selecting a POS system. To guarantee seamless operations and effective inventory management, your company should keep track of all supplier orders.
A POS system enabling you to make purchases from your vendors would simplify inventory tracking. It would be easier to organize your orders with your suppliers so that you know the quantity you need if there was a purchasing functionality. That will make it easier to maintain the minimum stock levels necessary to cut costs. Additionally, a POS system enables you to restrict customer orders following the number of products in your store's inventory.
Multistore management
If your company has multiple branches, a POS system that enables you to manage multiple locations using the same software may be what you need. Some POS systems offer the ability to manage data and improve inventory for each store. However, most POS systems are designed for single stores or store owners with a single site.
As a result, they do not specifically address the requirements of network businesses like franchises, corporate networks, and buying groups. With multi-store management, you can tailor each store to meet their specific demands and manage from a single place. This feature generally lessens the effort business owners need to run their companies.
This feature's concept is to have a single central account that manages all other stores. Therefore, if your main store, for instance, changes its prices, the system will reflect the changes in all the different locations that are connected to the main account. This function is fantastic for multi-store owners who wish to grow their network.
Employee reporting
Your point-of-sale (POS) system should track sales and staff productivity. The products an employee sold should be highlighted in detailed reports, along with the average price per customer and the number of transactions per hour. This employee reporting feature helps provides your team with constructive feedback.
Store credit, store returns, and refunds
You may distinguish your business from the competition by establishing a POS system that provides simple return solutions. For both you and your customers, returns should be stress-free. As a result, your POS system should be able to add the items back to your inventory and give you the choice of returning them for store credit, cash, or both or exchanging them for another item.
For a grocery store or any other type of business where credits, store returns, and refunds are a mandatory part of the daily business. Then this feature out of all the key features in POS system is the most important.
Multiple payments or split payments
Offering alternatives for dividing payments or accepting several payment methods per transaction will make life simpler for your consumers and speed up transactions. Gift cards or a combination of cash and credit may be used in part payment by customers. Therefore, y our POS systems have to be capable of managing this procedure and making payment processing simple for your customers. Offering alternatives for dividing payments or accepting several payment methods per transaction will make life simpler for your consumers and speed up transactions.
General simplicity of integration
Both built-in features and software from other parties must work seamlessly with your POS system. For instance, updates to your inventory should be made automatically at your registers, keeping staff members updated in real time. For more specialized functions, third-party software ought to be accessible as well. Advanced reward programs, accounting systems, and label printing are a few examples of POS software types that should be simple to combine with your system.
Sleek and mobile POS systems
Not only should your payment alternatives be diverse and seamless, but so should the registers themselves. If you have a stationary POS system, ensure it matches your design and decor. A front-facing screen is also an excellent feature. Always devote some effort to POS marketing and merchandising.
You might also wish to spend money on a POS system with a customer-facing display. As a result, the consumer can watch the transaction unfold on a screen directly in front of them. Customers are given a high degree of visibility into the trade through customer-facing displays, making it simple to call out any errors in the order before it is submitted. Although a customer-facing register is unnecessary, you might want to consider this feature if it fits your proposed budget.
Promotions and sales
You might need to run special offers or discounts to clear your inventory. Therefore, you need a POS system that makes it simple to accomplish this without worrying about manually changing prices or product information when you're discounting.
Barcodes
Your POS system should be able to print barcodes or other types of labeling to keep every one of your products correctly labeled and trackable. Barcodes are scanned when an item is added to your inventory, shipped to another business, or sold. Thanks to that barcode feature, the POS system should precisely locate the item in your system.
Summary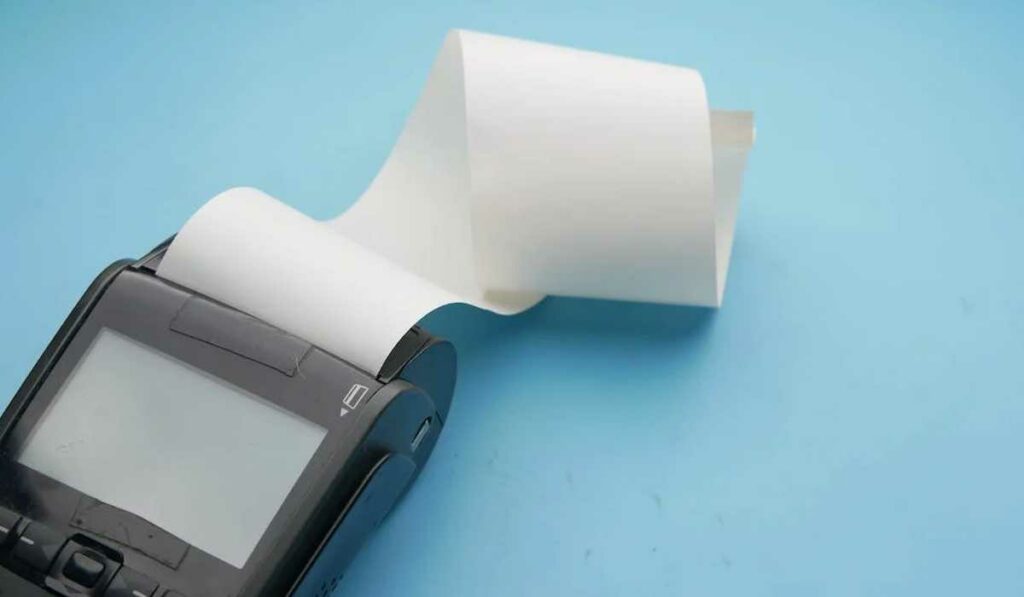 The days of picking between POS systems lacking necessary capabilities are long gone. All key features in POS system listed in this article, such as order management for customers and suppliers, billing, inventory control, and employee reporting, should be present in a solid point-of-sale system. But above all, it must be adaptable and responsive to your business. Use the information from this article to develop your list of must-have features when selecting your next POS system, then get in touch with the software vendors to ask for additional details. A top-notch POS system will enable you to expand your business and streamline operations.