QuickBooks has been the accounting software of choice for well over 20 years. One of QuickBooks' most outstanding features is that it can integrate with virtually all third-party apps. Whether your business offers a fundraising app or a Point of Sale (POS) system, it is in your best interest to utilize the company's Software Development Kit and develop seamless integration with the accounting software. This article will help you in understanding how to integrate QuickBooks with your POS system.
Every year QuickBooks is released with new enhancements and functionality relevant for both existing businesses and demanded by new upstarts. The ability to use QuickBooks without traditional accounting knowledge or use of such jargon has been its mainstay. Since more than 80% of the small and medium-sized businesses prefer QuickBooks over other accounting software, an entire ecosystem has flourished around it.
One common tool that businesses commonly look to integrate with QuickBooks is their POS system. Even if the POS system is a simple card reader attached to a smartphone, it can integrate with QuickBooks. Below we look at the benefits of POS integration with QuickBooks, the types of integrations users can expect to encounter, and some examples of POS, by industry, that can seamlessly sync with the accounting software.
Integrate QuickBooks with your POS System – Benefits
Integration between QuickBooks and a company's POS system ensures that the POS data will be seamlessly captured and transferred into the company's accounting software. This functionality can allow businesses to have a quick and complete overview of their business's sales, expenses, inventory levels, along with reporting and analytics at any time of their choosing.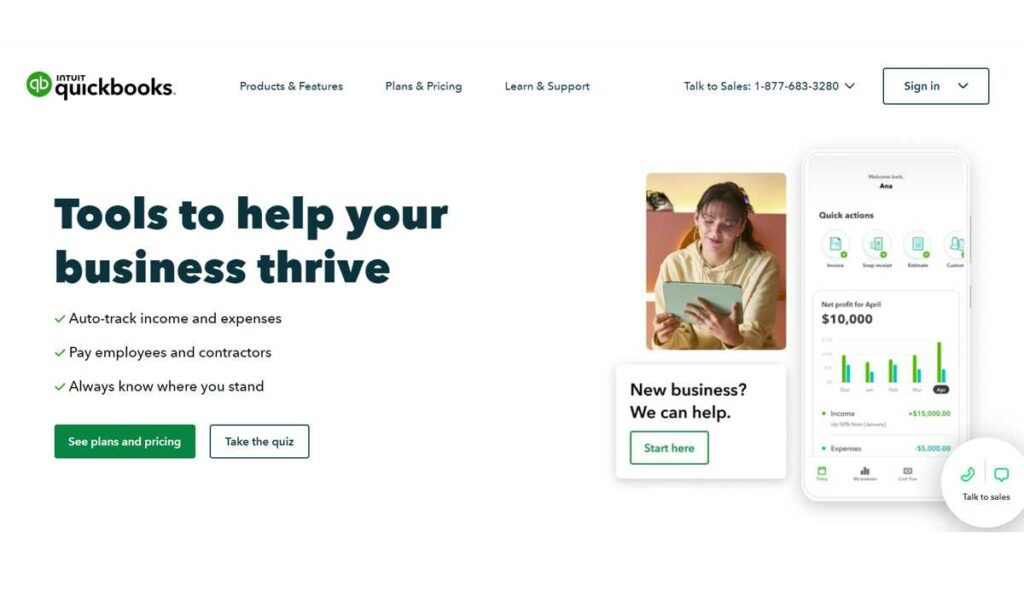 There is also the added benefit of saving staff time by having the integration automated, so businesses have the assurance that the data will flow between QuickBooks and the POS system in a timely fashion and without human error.
Additional reporting and documentation can be easily automated, such as tax calculations, sales tax filings, and even payroll if the POS has employee management capabilities such as time tracking.
Types of QuickBooks integrations
There are a few different types of integration options available to businesses they should be aware of. First, companies will need to evaluate the version of QuickBooks, QuickBooks Online, QuickBooks Mac, QuickBooks Desktop Pro, etc. QuickBooks Online offers the most versatility with the most third-party apps capable of sync with that version of the accounting software.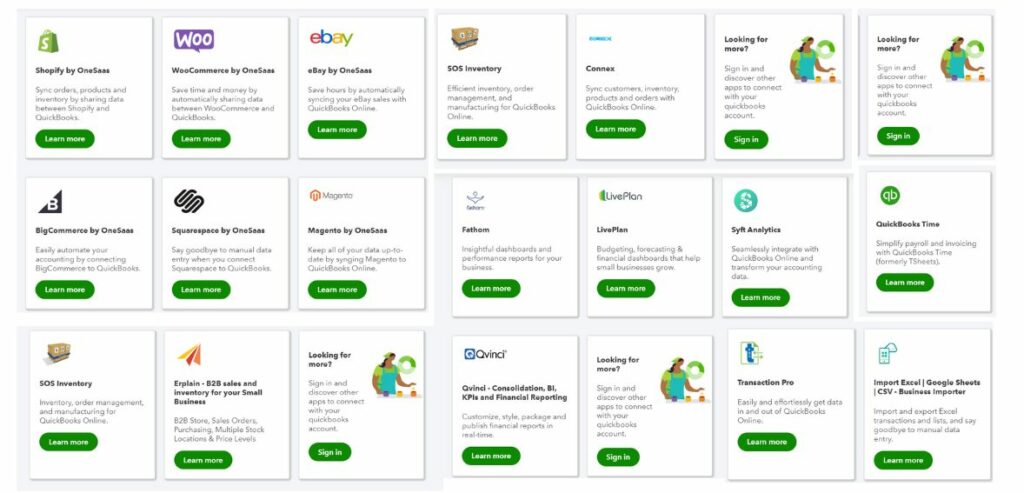 Another aspect of POS systems integration is if it will be direct or indirect integration. With direct integration, QuickBooks and the POS system can quickly and easily sync with one another. It simply requires selecting the Integrations option within the POS system and selecting QuickBooks, which will prompt the user for their QuickBooks login credentials to initiate the sync. The benefit of indirect integration is that it will automatically allow for the flow of data between the two systems, which can also be scheduled to a specific time of the day or let it be real-time.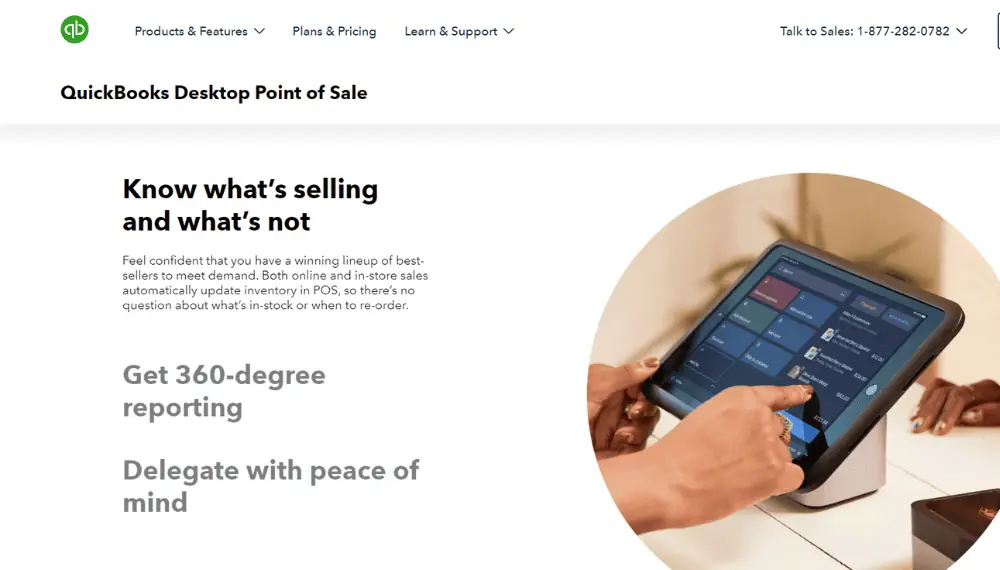 The indirect method of integration is more cumbersome and requires more human involvement. This is the last resort of integration with QuickBooks and a POS system if there is not a readily available integration between the two systems. Indirect integration requires that the user first download the data from the POS system as a CSV file and upload that file into QuickBooks. Since indirect integration involves a certain level of manual intervention, it may be prone to human error, such as forgetting to follow that process on a given day or uploading the wrong file into QuickBooks.
POS Options
When picking a POS system, the easy part is knowing whether it can integrate with QuickBooks. It almost always will be, given the ubiquity of the accounting software. The hard part is picking a POS that best suits your business needs. Below are examples of POS systems that can integrate with QuickBooks by industry.
Retail
Square for Retail – although the Square POS is a popular option for all businesses, the company has a specific offering for Retailers. The Square POS offers a slew of POS terminals to choose from and has its app store to select the type of third-party services you'd like to access, including QuickBooks.
eCommerce
The best POS system for eCommerce is Shopify that offers functionality and the built-in integration with QuickBooks with all Shopify pricing options.
Shopify's POS can seamlessly update QuickBooks with every transaction's details, including unit cost and how many items were sold.
Restaurants
The best option for a POS system that can easily integrate with QuickBooks is Clover. One of its biggest advantages is how easy it is to use and set up. Restaurant merchants who are already familiar with using smartphones or tablets can easily see the parallels between mobile devices and Clover's POS. The equipment comes almost ready for plug-n-play, and all users need a short 20-minute intro video for their main functionalities of customers, inventory, and reporting.
All-in-one solutions
The best all-in-one POS would have to be QuickBooks POS. Intuit designed the POS offering after years of learning to work with businesses of all industries. QuickBooks POS offers a lot of freedom. There are no monthly subscription costs for the software, just a one-time fee when purchasing it. Proprietary equipment is also missing from the offering as businesses can choose whichever equipment they'd like to use. Also, it integrates with your QuickBooks.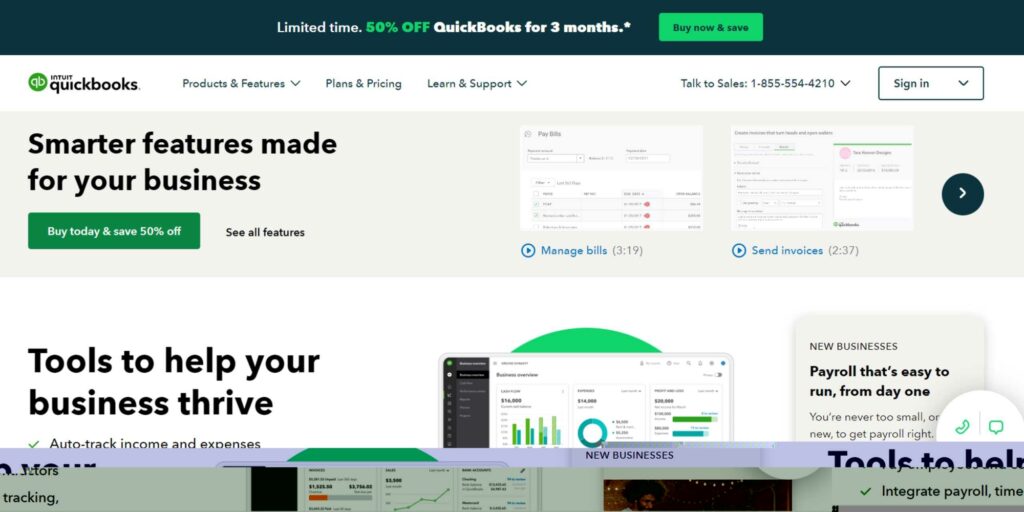 It's hard to unseat an innovative and agile giant from its perch. Even companies not selling accounting software recognize this and ensure that their offering is easily compatible with QuickBooks. It helps that the software maker controls nearly three-quarters of the small businesses accounting software market share.
For almost three decades, Intuit, the maker of QuickBooks, has proactively stayed on top of the needs of small businesses. It has allowed for easy integration of hundreds of third-party apps and platforms, becoming the de facto choice for accounting software. Whether it's the owner of a restaurant, a retail store, or an eCommerce shop, all understand that they can easily sync almost any POS system with QuickBooks, and using the software itself is a no-brainer.
All image source: QuickBooks