Your fitness center or gym is essential to the health and wellness of many people in your local area. It's a place where people can work out to build muscle, tone their bodies, or to lose weight. The odds are you might bring in hundreds of clients to your location every week or month, giving you a significant payday with your work.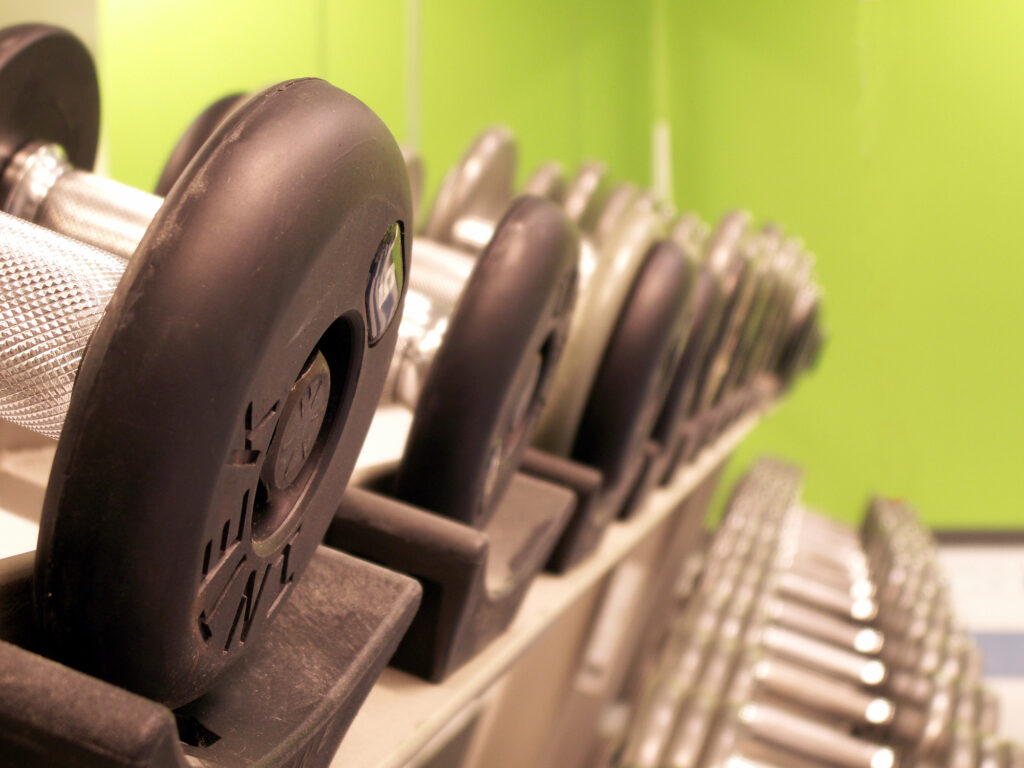 You might take in plenty of money from your members through many means. The most prominent way can entail members paying their monthly dues for access to your fitness center. You could also make money from selling dietary supplements, protein shakes and other nutritious consumables, or anything else you wish to sell at your center.
The upkeep necessary for your fitness center's operation can be extensive. You'll need to ensure your center has the most advanced and up to date equipment for your clients to use. Part of this includes replacing outdated equipment with new things that may be more effective and popular among your clients. You'll also need to restock your inventory and ensure you can maintain all your items as necessary. The cost to keep your employees around can also be high.
You'll need enough funds to help you keep your business active. That's where a merchant cash advance can work for your benefit. An advance provides you access to the money you need to help you operate everything in your workplace.
A merchant cash advance provides money for your business for whatever needs you hold. You can pay back the money through a percentage of your credit card receipts each day. You are essentially selling your future credit card revenues to an advance provider who will give you the funds you demand.
The process is easier to apply for than a loan, plus it gives you the money you need sooner. It can be necessary in a gym industry where the competition can be rough.
What Can You Cover With Your Advance?
You'll receive thousands of dollars in funds with your merchant cash advance. The total you'll receive will vary, but you can request a specific amount as necessary.
You can do many things with the money you receive in your cash advance. Here are some of the things you can do for your fitness center or gym:
You can use your funds to acquire new equipment. It is easier to make your fitness center viable when you've got the right materials on hand.
You can also acquire the cleaning materials needed to help you keep your center comfortable. Your patrons will support your center more if you can keep everything clean and tidy.
People will want to buy fitness-related products at your center, especially if they require certain nutrients. Your advance funds will help you pay for these items.
You can also pay for staffing and utility costs at your center. Some gyms are open twenty-four hours a day, or they might have extended hours that go beyond what's normally open.
You can review your business operation to see what works when finding a plan. You can use your analysis to help you see what fits your business and that you have a good plan for how you will manage whatever expenses or concerns you might hold.
Why Choose An Advance?
There are many good reasons you should stick with a merchant cash advance:
Your competition can be fierce and tough. Any place that offers things more useful than what you've got might gain an advantage. You could lose subscribers to those places.
You don't always have time to wait for the money to keep your gym running. You will spend less time getting your advance. You could spend weeks or months waiting for a loan, and there's no guarantee you'll even be approved here.
You don't have to pay the same amount of money every week or month. The flexible repayment schedule is ideal for fitness centers that see varying amounts of traffic throughout the year. These include centers that might get more money in January or February when people join to try and manage their New Years' resolutions.
The payback rate can be determined based on whatever you need to cover the advance. The rate can ensure you have the control you need in your work.
Advances are suitable for all fitness centers that need to stay operational. The field is competitive, and it isn't always easy to get the leverage you need to survive.
Watch What You Do First
You must look at a few points surrounding how a merchant cash advance can work and that you've got a good plan for whatever works:
Look at how much money you will spend on each payment. You'll pay a specific amount of your credit card payments each day. Be sure the total you spend isn't too expensive while cutting away from your possible cash flow.
Check on whether you can keep track of your advance online. Some providers can offer online services to help you see what's working with your advance.
Look at the fees for your advance to go alongside the factor rate surrounding your funds. You might spend extra on costs for maintaining your funds or managing the application. Not all providers will charge these totals, but they are values worth noting.
Some providers give you a choice to adjust your percentage of repayments each day. You could increase the percentage if you're getting more money and you want to cover your advance sooner. Look at how well the payment cost and rate will change surrounding whatever you're handling at any moment and that you have a sensible solution that fits your business needs.
Look at how a merchant cash advance can work if you're trying to run a fitness center or gym well. Your advance will be more helpful than what you could get from a loan. It especially does well in helping you find something that fits whatever needs you might hold.