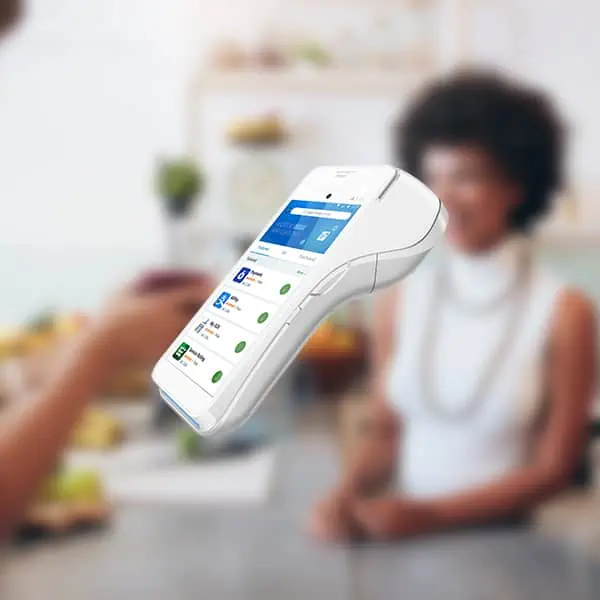 You might have heard about or even used the QuickBooks program from Intuit. QuickBooks by Intuit is a prominent accounting software program that provides help for managing a company's finances. QuickBooks is famous for being fully customizable and can adapt to whatever needs your business holds. It supports multiple accounting functions for whatever needs your business might hold.
QuickBooks parent company, Intuit, has a separate merchant services department that could also assist you with accepting payments. But is it worthwhile when compared with what Host Merchant Services provides?
As it turns out, Host Merchant Services provides a more convenient approach to merchant transactions than what QuickBooks Merchant Services by Intuit offers. This brief review will show what makes HMS a more convenient solution, including how HMS provides a more affordable approach to managing your work.
Using Merchant Services
The merchant services features from the two companies are different in many forms. Host Merchant Services provides convenient materials for all transaction processing needs. The Bonsai POS solution helps manage transactions while providing free updates. It is also a PCI-compliant processing system that features reliable transaction support.
HMS supplies many credit card machines, including traditional terminals and mobile processing solutions. You can also use the EMV and NFC devices. You could qualify for a free EMV terminal if you process $20,000 or more each month.
Host Merchant Services supports multiple processing platforms and can integrate with whatever software you wish to utilize. HMS will even program its software into your existing equipment if you prefer. The company's flexibility provides a better approach to work.
QuickBooks provides support for virtual terminals that can work on laptops and desktops. All virtual terminal programs are PCI-compliant and come with the convenient interface you'd expect to find from a QuickBooks-based program. It integrates well with other QuickBooks programs, plus it can manage invoicing support. It can provide reminders to people who need extra assistance in managing some of the transactions one wishes to complete.
But the problem here is that outside of its QuickBooks support, there aren't many technology options available. You won't find many terminals or other quality pieces of equipment with QuickBooks Merchant Services.
The company does support some third-party equipment items, but those products are too expensive for most businesses. QuickBooks Merchant Services from Intuit would rather have people use its proprietary system, making it less flexible than people would wish. People cannot even customize their invoices through HMS, making it harder to work.
Ironically enough, Host Merchant Services already provides integration with QuickBooks through the Verosa payment terminal option. HMS also supports QuickBooks integration, as HMS can work with multiple connection options for your convenience.
What Businesses Are Supported?
Host Merchant Services provides support for many businesses, including restaurants, retail sites, and ecommerce providers. HMS also supports SNAP and EBT transactions without charging additional fees outside of the basic transaction support features.
QuickBooks does not support as many businesses as HMS can manage. QuickBooks provides limited support for many entities, plus it does not provide many quality ecommerce or retail options.
What About High-Risk Businesses?
Host Merchant Services is willing to support high-risk businesses. HMS doesn't provide long-term contracts and only manages monthly deals, meaning it is ideal for high-risk businesses. HMS also offers a 98 percent approval rate for new accounts.
QuickBooks only supports low-risk businesses and does not provide high-risk options. The company is not very flexible in how it can manage transactions, making it hard to manage.
Cost Points
The best part of using Host Merchant Services is that you never have to worry about long-term deals. You can use HMS solutions by the month with low fees. There are no hidden costs associated with the work.
The low interchange-plus pricing system is also ideal for large and small merchants. The system charges the standard interchange fee plus 0.20 to 0.35 percent and then about 10 cents per transaction on average. The total is very affordable, plus there are never any application or setup fees or PCI compliance fees associated with the work.
QuickBooks Merchant Services charges significantly more money for its work, plus it charges PCI compliance fees. It charges extensive rates for keyed or debit cards, including a 3.5 percent charge for debit card transactions.
QuickBooks Merchant Services does not have any monthly fees, but that point is misleading. You'd require a QuickBooks subscription from Intuit to use the company's merchant services, which can be at least $25 a month. You'd spend more if you wanted to access further services through the program.
QuickBooks Merchant Services does not have any long-term contracts for its merchant services, but there are long-term contracts available for regular QuickBooks use. Once again, you would require a contract with the regular QuickBooks program to use the company's merchant services. The point makes it harder for you to utilize or benefit from whatever QuickBooks provides for your work demands.
Customer Support Features
Host Merchant Services provides a top-rated customer service solution that has an A+ rating with Card Payment Options and the BBB. It also has five-star ratings with the TrustPilot and Consumer Affairs groups. You can use the toll-free customer service line during business hours or the live chat feature outside of then. The company follows up on all communications, ensuring you'll receive the support you deserve every time you need assistance with whatever you need to manage.
QuickBooks Merchant Services does not provide the same customer support that you would wish, plus the company has received poor reviews in the past over how well it can work. People have complained about how there are very long wait times for customer service. They aren't happy about how they cannot customize their invoices, making it harder for people to handle certain projects.
Overall, Host Merchant Services is a more appropriate solution for low rates and customer service you can trust. Host Merchant Services provides a sensible plan for work that runs fast and gives you the results you deserve every time. It is more flexible than QuickBooks, which proves that while QuickBooks can work well for many accounting needs, it is not necessarily suitable for all business functions.