Fuel costs are one of the highest operating expenses for companies that operate vehicle fleets. And as such it's important for businesses to have control over this part of their budget, while still allowing their drivers to get the supplies they need. Therefore to save cost and make profits you will require a comprehensive guide to fleet cards. Here it is.
Fleet fuel cards cover both grounds by giving drivers an easy way to pay for fuel without using their own money, and fleet managers a way to track these fuel expenses.
In this article, we'll discuss what fleet cards are, how they work, their benefits for businesses, and how to choose one.
What is Fleet Cards?
Fleet cards, also known as fuel cards, are a business-to-business offering that allows firms to easily purchase gas and maintenance for their "fleet" of cars. When a firm purchases fleet cards for their employees, they can use a network of gas stations and merchants to refuel and do roadside maintenance.
To be clear, a fleet card is a credit card that employees carry with them when driving. Employees will utilize credit cards to pay for petrol and other approved expenditures, and the employer will be able to monitor and control all of these transactions in real-time. Our guide to fleet cards will help you in choosing the right type of fuel card for your company.
Fleet cards can be universal, meaning they are accepted at most gas stations, or brand-specific, which means they only work in specific locations.
How Do Fleet Cards Function?
Employees who have a fleet fuel card can use it to pay for gas as well as other allowed expenses such as vehicle maintenance. In practice, it's not much different than a regular credit card, with the exception that the payment is managed by the company.
Fleet fuel cards include spending tracking and reporting features, allowing you to see all of the purchases your employees make while on the road. Employers can also utilize fleet fuel cards to set up alarms that will notify them immediately if there is any fraud or misuse. Many of these cards also have other perks that might help you save money, such as fuel savings or rewards.
What is the cost of a fleet card?
When you talk about the perfect guide to fleet cards, the most important factor that comes into account is the price or cost of a fleet card.
This is conditional. Some fleet cards do not have any monthly fees. Others, on the other hand, charge setup, yearly, or monthly fees. As a trade-off, these cards frequently provide more savings and benefits.
In general, choosing the correct fuel card for your business can save you money overall.
Who Needs a Fleet Fuel Card?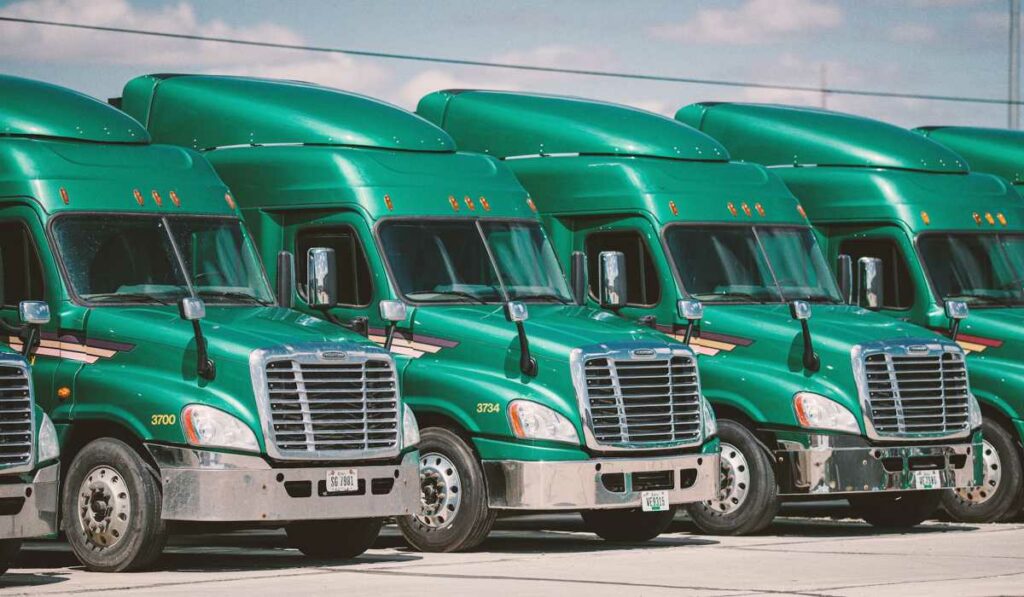 Fuel cards are designed for businesses that need to manage gas purchases and vehicle maintenance across an entire fleet. While drivers can get credit cards that offer refueling benefits on their own, they won't be able to apply for a fleet card unless they own multiple vehicles.
Do you need to run a credit check for fuel cards?
Many fleet cards can be obtained without a credit check. However, depending on your membership plan, these cards may have stringent monthly spending limits.
A credit check will be required for other fleet cards. There are numerous possibilities for people with bad credit. If your company does not qualify based on its credit score, you may be able to qualify with an additional deposit or fee.
So, if you're looking for a no-credit-check fuel card, do your research and compare the benefits vs. the card fees. Our guide to fleet cards will help you further analyze different factors before opting for the right fleet card.
Advantages of a Fuel Card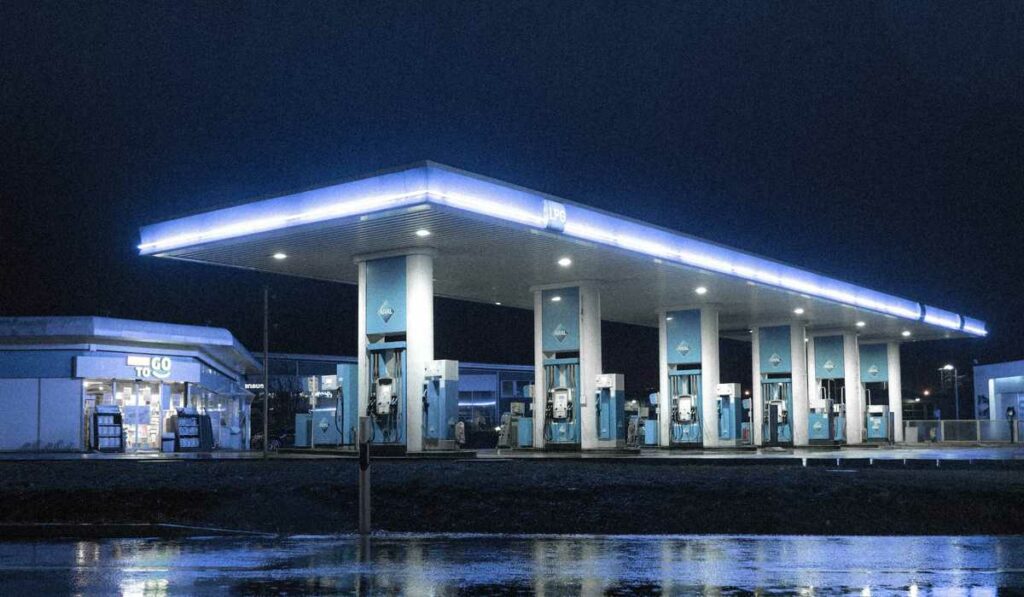 Business owners who sign up for fleet fuel cards can choose which purchases they authorize. Some fleet fuel cards are just good for gas and maintenance, whilst others allow employees to use them to make purchases at gas station convenience stores. This can be a useful option if you want to provide drinks or snacks for your staff while they are on the road.
Most importantly, fleet fuel cards assist business owners in tracking and reducing transportation-related expenses. It's simple to see how signing up for a typical business credit card and issuing staff cards would be a nightmare for whoever had to manage and reconcile all employee expenditures.
Fleet fuel cards are also associated with each individual employee or vehicle, and they are frequently required to input their Driver's Identification Number at the pump. This information includes who is purchasing fuel, where they are purchasing it, and the date of each purchase.
If one of your employees is routinely filling up with more gas than usual, the reporting feature of these cards can notify you.
Furthermore, fleet fuel cards include spending tracking and reporting, which business owners can utilize to track expenses over time. This data can help you make key business decisions, but it can also help you save time and energy when it comes time to file your taxes each year.
Here are a few of the most typical fuel card advantages:
Fuel savings
Discounts on vehicle maintenance
Discounts on truck/car washes
Retail price cuts
Assistance on the road
Spending restraints
Tracking of fuel expenses
Fuel purchase assurance
Convenience in purchasing
Fleet fuel cards may be a vital tool for any business, whether you want to track staff spending or gain discounts on gas and vehicle maintenance.
Why do my business require fleet cards?
A proper guide to fleet cards that will make your business profitable.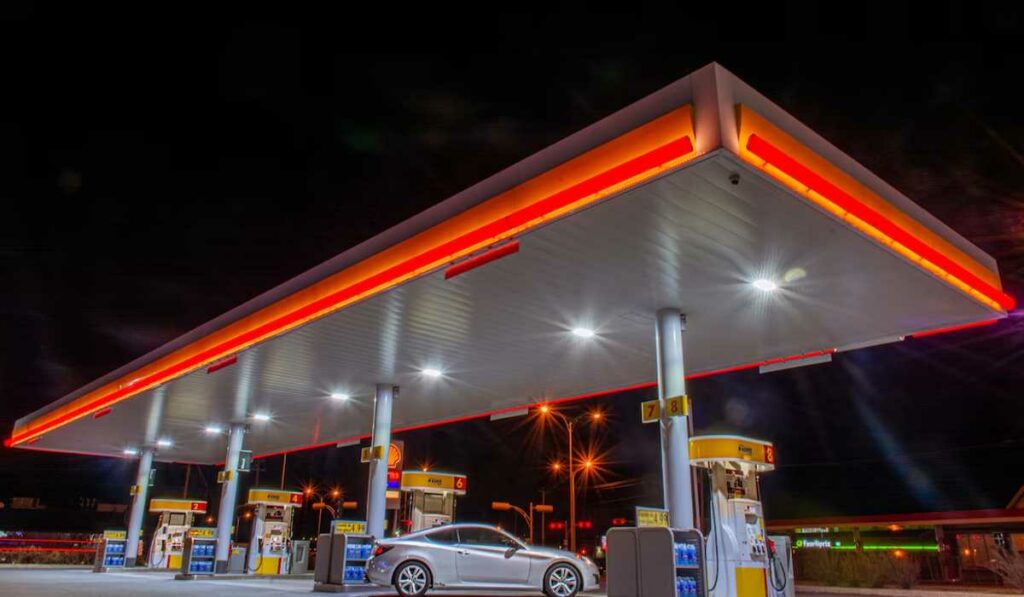 Fuel cards are essentially credit cards that may be used to get a discount on gas at participating gas stations. Fuel cards can be a lifesaver for truckers, letting them save money on gas while also receiving additional benefits such as cheap washes.
Cheaper Gas
Fleet cards often provide refunds of 3 cents per gallon or more on diesel or gas purchases. Furthermore, most fleet cards provide discounts on additional purchases such as automobile maintenance, washes, and more.
Accepted at Most Stations
Fuel cards are accepted at almost every gas station. However, not all fleet cards can be utilized at all stations.
The Shell Small Business Card, for example, offers a network of over 13,000 participating Shell and Jiffy Lube outlets. The Shell Fleet Navigator Card, on the other hand, may be used at 95% of all U.S. fueling stations and 45,000+ service locations.
Universal fleet card choices, such as WEX's FlexCard and Shell's Fleet Navigator Card, often claim coverage at 95% or more of stations.
How to Choose a Fuel Card
Now that we've covered all of the major points, let's recap how you should select one for your company.
Here are six factors to consider when selecting a gas card for your fleet:
Discounts
Most fuel cards give savings at specific gas stations, so do some research to see if there are any fuel cards that offer discounts at sites you usually visit.
Many fleet fuel cards provide discounts at gas stations. Most cards offer a few cents off every gallon, but some offer as much as 45 cents off per gallon. Higher savings, on the other hand, usually come with a limited network, so read the fine print on each card carefully.
Finally, some cards provide additional savings on in-store purchases and maintenance services.
Fleet managers can considerably cut their expenditures and improve the efficiency of their operations by employing a fleet card. So, if you're a fleet manager, make sure to thoroughly study discounts before choosing a fuel card for your company. You might be shocked how much money you can save.
Network Size
The size of the gas card network is another factor to consider. Some fuel cards are only recognized at a select few gas stations, but others are accepted at thousands of sites across the country.
Card acceptance is likely the most crucial factor to consider when choosing a card. Card acceptance and coverage at fueling and service stations should be carefully considered by fleet management.
The size of your fleet will also influence your fuel card selection. Some cards have minimum expenditure restrictions or are only compatible with specific fleet sizes. Check the requirements of each card before making your choice.
Choosing the right gas card is a critical decision for a fleet manager. Fuel cards not only assist to streamline fuel payments and track fuel usage, but they can also help you save money on fuel and minimize associated administrative costs.
However, many fuel cards are not ideal for smaller firms, a fact your potential provider might not disclose. Some cards have minimum spending requirements or only operate effectively with higher fleet sizes, so it's vital to read the terms and conditions of each card before deciding.
If you have a small or medium-sized fleet, it's critical to select a fuel card that meets your specific requirements. Some cards, for example, may mandate a minimum monthly expenditure or annual revenue, which may be prohibitively expensive for smaller fleets. Furthermore, if you require access to specialist services in specific places, the choice of service stations can be critical.
Overall, size matters when it comes to selecting the best fuel card for your business! You can ensure that you find the ideal gas card for your fleet's needs by taking the time to carefully evaluate your individual demands and requirements.
Extras
Many fuel cards include extras such as wash discounts or points that may be exchanged for retail or travel. Compare the benefits of various fuel cards to see which one provides the best value.
Fleet managers can consider additional fuel card perks such as cashback, loyalty, or rewards points when selecting a fuel card program.
Some fuel cards have these extra benefits, which might save the company money or provide other benefits. A gas card with loyalty incentives, for example, may provide the fleet with discounts at specific gas stations or eateries. A fuel card with reward points, on the other hand, could allow the manager to exchange points for free things or gift cards.
All of these fuel card advantages can help fleet managers save money or provide greater work benefits to their drivers.
Reporting
Choose a fuel card with full reporting options so you can track your costs and manage your budget more effectively while also having your regulatory reports in order.
Fleet managers have a lot to think about when it comes to fuel cards. Fuel usage reporting is one of the most significant considerations. After all, fuel is one of the most expensive components of any fleet. It might be difficult to analyze gas usage and uncover cost-cutting opportunities without sufficient data.
Fortunately, most fuel cards include extensive fuel usage reporting, which can assist fleet managers in saving time and setting appropriate spending constraints.
Furthermore, many fleet fuel cards are completely connected with IFTA reporting, making it simple to track and pay fuel taxes. Fuel usage and IFTA reporting should be at the top of any fleet manager's agenda when looking for a new fuel card.
Fleet Size
When selecting a card, consider your fleet size carefully. Some cards require a certain amount of fuel to be purchased in order to receive valuable discounts. These are advantageous for larger fleets, whilst other cards provide tremendous versatility for smaller ones.
Safety
Investigate the safety and fraud-prevention features of available fuel cards. Most cards require driver identification and odometer readings, but others go much farther, requiring geolocation and ECU data before allowing a purchase.
To summarize, fuel cards are an excellent way for fleets to monitor their spending and save money. Fleets may track their spending, collect incentives, gain discounts on fuel purchases, and more by using fuel cards.
We hope this post was useful in discussing the benefits of fuel cards and how to select the best one for your fleet.
Fleet managers should evaluate the security aspects of the various solutions on the market when selecting a fuel card. The location, ID, and odometer readings of drivers and fueling stations are used by certain cards prior to authorizing a transaction.
Before authorizing a transaction, others analyze the geolocation of the driver, station, and Engine Control Unit (ECU) data. This can be incredibly beneficial in preventing the misuse of lost or stolen cards.
These kinds of features can serve to provide a more complete picture of each driver's usage patterns and behaviors, allowing for improved oversight and control over fuel expenses. The reporting and expense management features also help keep drivers honest.
Final Thoughts
Using a fleet card for your drivers isn't only about convenience and discounts, it's also about having control over your fuel expenses and getting a better outlook over your operations. There is a wide variety of fleet card providers out there, but most have similar common reporting and control features.
You'll need to think about where your drivers operate, whether you need a brand-specific or universal card, and the benefits offered before you make a choice.