Running a gaming company can be exciting, as you can bring people into the fun and thrilling world of online games. You can get people together to compete and have fun.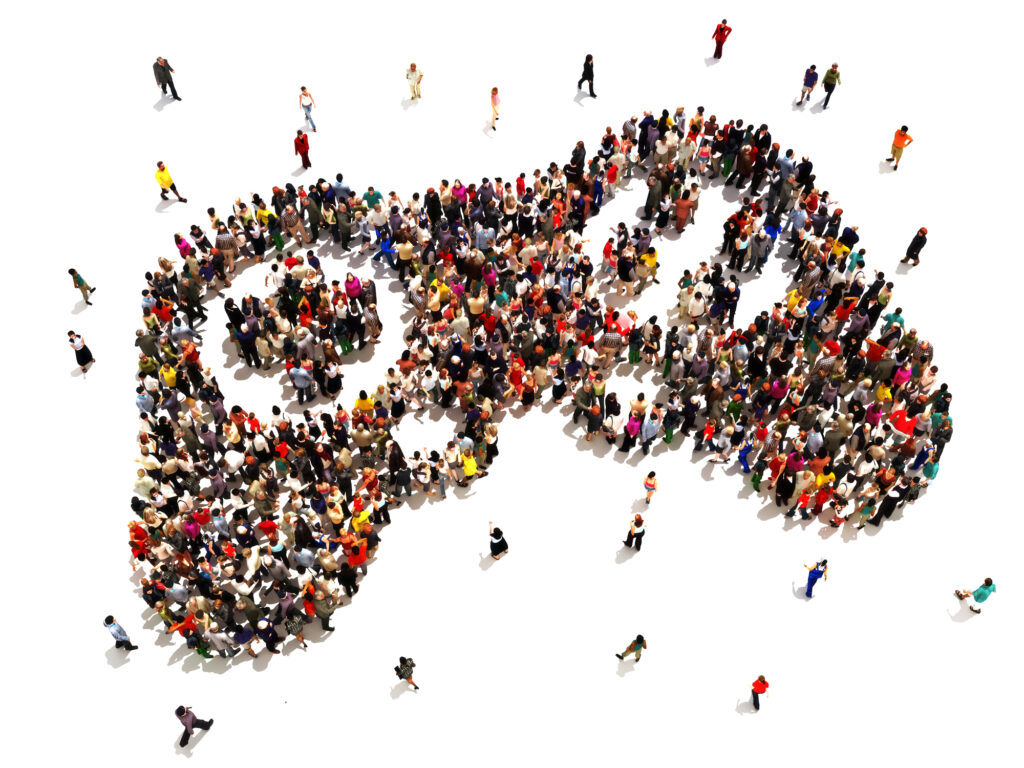 It's no surprise that the gaming industry is growing. Visual Capitalist reports that cloud gaming sales reached $61 billion in 2015. Most subscription-based gaming platforms are also opening, with Xbox Game Pass, Google Play Pass, and PlayStation Now being among the most popular ones you can utilize.
Running a gaming company can be a profitable endeavor, but it won't always be easy. One problem you might experience entails trying to attain a gaming merchant account. You'll need such an account to accept credit and debit card payments from your customers. These include one-off and subscription-based payments alike.
The problem here is that you'll be interpreted as a high-risk business when attaining a gaming merchant account. Most merchant services providers might not be willing to touch your business.
The good news is that you can find an account for your business. You'll need to provide enough details surrounding your business and how it runs first. You must have enough proof to confirm your business can handle all the transactions people will run through your company.
Why You're a High-Risk Business
A gaming merchant account is interpreted as a high-risk account for many reasons:
The turnover rate at your business may be too high.
Some customers might join your gaming service or website for a bit and then leave. People could always find things that are new and might be more interesting to them after a while.
There might be age restrictions in some places.
Depending on where you operate, there might be rules about how old someone can be before paying to use your services.
The subject matter of your business may be a problem.
The concept of "gaming" will vary by each merchant services provider. Some entities will associate it with gambling activities. Others will think more about video gaming. Those who consider that option will think about the sensitive nature of some of the contents you're offering.
You are likely to have chargebacks.
Chargebacks can be a problem if you have too many. Customers might demand their money back because a transaction at your website might be unauthorized. Someone might have accessed that person's payment account and purchased something without one's permission.
Your service might offer recurring subscriptions.
Businesses that accept recurring payments from subscriptions are high-risk entities. You might run a subscription-based plan where people pay for things every few weeks or months. Chargebacks could occur if a customer realizes something wrong with a transaction. There might also be cases where a payment is returned to you due to the customer not having the necessary funds to pay for something.
Fraud is frequent on gaming websites.
Fraud can entail people using incorrect data to pay for things at your gaming site. They could steal credit card information or various identity points, leading to the person looking for a chargeback. Since most credit card companies have a zero-liability policy, that means you'd be on the hook for any chargebacks one might request.
The addictive nature of gaming can also be a problem.
Gaming can be highly addictive, and some customers are willing to spend more money than they can afford on what you offer. They might spend in excess to where they have to get chargebacks because they spent too much on what you provide.
You might use unusual marketing methods.
With the gaming industry being so competitive, there's a chance you might engage in activities like pay-per-action or affiliate marketing. Companies that use these marketing methods are often high-risk entities. You might also be high-risk if you offer upsell tactics when selling gaming items.
Can You Resolve the Issue?
You can attain a gaming merchant account despite all those high-risk factors. Here are a few things you can do to improve your chances of attaining an account:
Provide enough details on how you collect payments.
Provide as much data on your credit card transactions as possible. Show the account provider you have a good history in handling cards.
Offer proof of your business location and its legal operation.
You can include a document showing your location. A license showing you can operate is also necessary. You can prove to the provider that your gaming business is ready to work and uses all safety standards.
Highlight how you can manage PCI standards.
You'll need to follow all PCI standards when you accept credit card payments. You must have the proper firewall and antivirus protection systems on hand. You'll also need to handle the right standards for storing cardholder data.
Establish data ID standards for all customers.
You may show your business can handle customers well if you use proper data ID rules. This work includes requiring proof of identity from your customers and using multi-step verification standards. The work should encourage people to sign up, as they will feel you're keeping their data safe.
Create a transparent contract system.
Every business has terms that every customer must follow. You can produce a contract system where everyone knows what to expect when online. Being open to your customers about what they will experience on your website will be critical to your success.
Establish a suitable customer service department.
People will also trust your business if you have a fully staffed customer service department that is always open. You can provide details on your customer service efforts to a merchant service provider to show you're ready to resolve any disputes that might develop. Your work can reduce the risk of chargebacks.
You can land a gaming merchant account, but you must provide enough details surrounding how well you can handle funds before using one. Be sure you plan your effort in getting your account well and that you have an idea of what you want to get out of your work.