Decentraland (MANA) is another thriving metaverse where users can purchase virtual real estate, create avatars, buy wearables, and attend live concerts and events. The users can even create decentralised applications, games, and dynamic 3D scenes on this platform.
This three-dimensional virtual reality platform provides a real-life experience by allowing users to socialise with thousands of other users within the platform.
Decentraland is unique in that it is the first decentralised virtual reality platform designed to enable interaction between users. It means the users can buy and develop land parcels without having to deal with a centralised authority.
Brief History of Decentraland (MANA)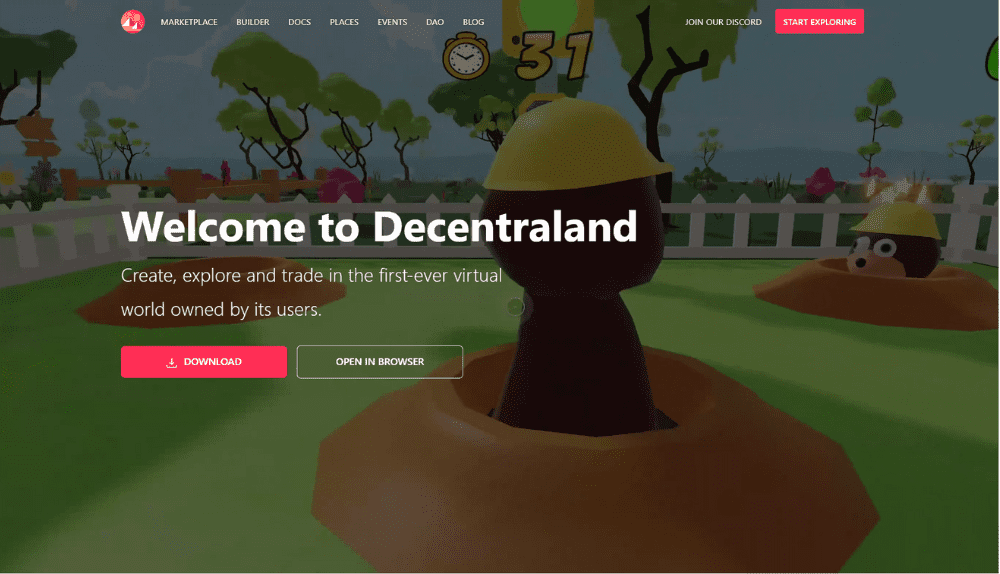 Esteban Ordano and Ariel Meilich developed Decentraland following the concept of human evolution. The first version of Decentraland metaverse was launched in 2015 and was dubbed Stone Age. It was designed in the form of an infinite 2D grid to ensure users' ownership over the digital world.
The second version – "the bronze age" – was introduced at the end of 2016. With this version, users could create apps and communicate with other users in a 3D world. The current version of Decentraland was launched in 2017 and is supported by Ethereum. This version provides a real-life experience while allowing users to move at a fast pace.
How Does Decentraland Work?
Decentraland offers an infrastructure that facilitates buying and selling of virtual real estate among users while allowing them to interact with each other. Decentrand's protocol consists of three layers.
A LAND content layer that is responsible for facilitating the users who want to buy/sell virtual real estate.
The consensus layer keeps a record of smart contracts that users generate at the time of buying a LAND or other pieces of content.
A real-time layer that enables the communication between users with the help of peer-to-peer protocol.
What is LAND?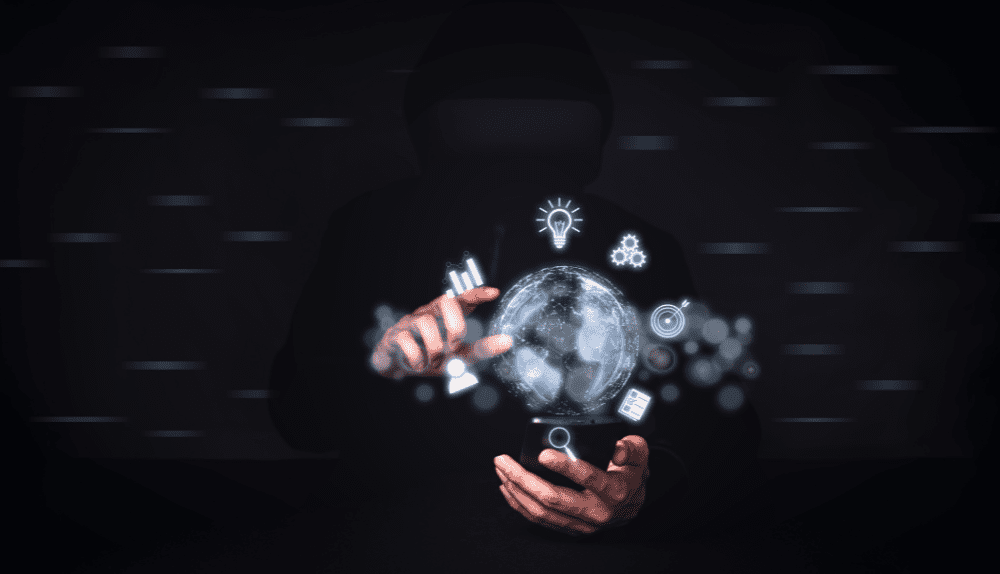 A LAND is a virtual piece of property marked by a unique set of Cartesian coordinates while a content piece can be anything from avatars, 3D scenes, games, apps, or other tools. Each individual LAND parcel has a size of 16×16 and there are 90,601 LAND parcels in the Decentraland metaverse.
The LAND owner can either store contents in the LAND parcel or he/she can rent the plot to someone who wants to take advantage of Decentraland metaverse but can't afford to buy the LAND.
What are LAND Estates?
The LAND parcels aren't just used for fun and entertainment. They can also be used by businesses to establish virtual offices in the metaverse. For such activities a group of LAND parcels would need to be purchased as opposed to a single one.
This group of LAND parcels is recognized as LAND Estates in the Decentraland metaverse. It's worth noting that all the LAND parcels must be adjacent to each other otherwise, they won't be included in the Estate. Therefore, it's essential to make the decision at the time of purchasing because it may get difficult to find a LAND adjacent to your LAND parcel later on.
Native Tokens of Decentraland (MANA and LAND)
MANA is the primary token of Decentraland that is used to purchase virtual real estate and other virtual assets. Users can only access the Decentraland metaverse if they have MANA tokens in their digital wallet. MANA isn't the only native token of this metaverse, however. LAND is another native token of this platform.
LAND is an NFT (nonfungible token) that represents the ownership of a metaverse parcel. Like other NFTs, each LAND token has a unique code. MANA's price fluctuates based on its supply and demand on exchanges, but in the case of LAND, the buyer and seller mutually decide the price of the token.
MANA had a circulating supply of 2.8 billion coins when the project was initially launched. Unlike other cryptocurrencies, its circulation supply has actually reduced over time because the users need to burn their MANA tokens when acquiring LAND in this metaverse. The circulating supply of MANA has decreased to 1.8 billion coins and continues downward due to swiftly increasing demand for LAND.
The Users of Decentraland Govern it
Decentraland has proved to be a fully-decentralized virtual world because it gives its users authority over the platform. The organizers determine the direction of Decentraland based on the proposals submitted by the users. The users can submit their proposals for different activities within the platform if they're holding MANA or if they've purchased a LAND in the metaverse.
Some experts think that Decentraland may have to change its policy in the future because the demand for LAND is swiftly increasing which will drastically increase their userbase.
Decentraland Wearables can be an Alternative for LAND
The demand for Decentraland wearables has also increased recently. Some users like to make their avatar unique and different to stand out among others. Decentraland wearables are divided into 5 different categories including:
Uncommon
Swanky
Epic
Legendary
Mythic
Some wearables are freely available on the marketplace. Users can either purchase wearables from the marketplace or they may even create their own. There's a range of items included in wearables such as head, hat, hair, facial hair, helmet, body shape, clothing, and more.
Decentraland wearables can be a great alternative for those who couldn't acquire LAND parcels early because LAND has now become pretty expensive.
Conclusion
Decentraland (MANA) is one of the most popular metaverses that gained a lot of attention after Facebook's announcement to change its name to Meta. This metaverse is focused on providing a real-life experience in the digital world. MANA and LAND are the native tokens of this platform that can be used for local transactions.
In this guide, we've explained everything you need to know about Decentraland, MANA, and LAND. We'd be more than happy to help if you need more information about this metaverse and its native tokens.