PayPal is one of the most commonly accepted global payment methods for online transactions. American Express is one of the four major card brands. But what about PayPal Amex? When using PayPal American Express are there any problems or concerns to be aware of? Whether you are buying groceries from a local store or transferring funds to a relative in an international country, PayPal is your go-to payment method for just about any kind of online transaction. To use PayPal Amex for payments, you need to register an account and verify your financial details. 
Currently, PayPal accepts bank accounts, credit cards, and debit cards for online payments. The company accepts credit cards issued by all major credit card companies, however, the fees you are charged for every transaction may vary based on the nature of your transactions and the size. Navigating the landscape of PayPal American Express can be complex – what are the Paypal Amex Fees? How do PayPal American Express fees differ from other card brands? Should I expect any problems when accepting American Express as a PayPal merchant or when using Amex on PayPal to make purchases?
For those who are wondering "does PayPal accept Amex", the answer is yes! It accepts all four major credit card brands, including Visa, MasterCard, American Express, and Discover. Some of these cards come with special rewards for every transaction. The reward points are credited to your account after every purchase, for example, the PayPal Cashback MasterCard offers you a 2% cashback on every purchase. 
PayPal Amex: Can You Use American Express with PayPal?
American Express is accepted on PayPal, however, you might receive an error message that says "sorry, the card you are trying to use is not accepted". This happens when:
You have already used your Amex card for a different PayPal account and you are logging into another PayPal or registering a new account.
You had linked your Amex card to a PayPal account that is closed
You have not verified your Amex card on PayPal
You have exceeded your PayPal maximum transaction limit
The transaction might fail for other reasons as well. Refresh the checkout page to see if it works. Double-check your card information and whether you have verified these details or not. Remember that your credit card will not work if it's linked to your PayPal, but not approved or verified.
PayPal Amex Payment Methods
Your PayPal account is activated as soon as the company verifies your identity and bank details. You can choose any payment method (only those supported by PayPal) to verify your account, but a credit card is your best bet. American Express cards are a great way to verify your PayPal account. Using an American Express card to make purchases through PayPal comes with many benefits.
That's because American Express cards come with exciting rewards, which can be redeemed for free hotel stays, discount flight tickets, free shopping from PayPal's partners, and other offers. Once you have enough reward points collected on your credit card, you can redeem them for online purchases, hotel bookings, and more.
As mentioned earlier, PayPal supports four types of credit cards, each one offering different rewards and discounts on every purchase. So, why should you choose American Express for PayPal? What is it about Amex that makes it an ideal choice for your PayPal account? Is it a more cost-efficient option than other cards? Let's find out.
PayPal American Express Problem – What to Know
If you're like many users, you're searching for "PayPal American Express Problem" because PayPal is declining American Express cards and you don't know why. In that case, there is a relevant thread regarding "PayPal American Express Problem" on the PayPal community website. You may have problems adding an American Express card to PayPal, including an error message such as "Sorry, we can't add this card. Please try adding a different card to your account." Rest assured, PayPal does accept American Express and despite this problem, Amex cards can be added to PayPal.
Some possible solutions to the "PayPal American Express problem" – ensure the name on your card exactly matches the name on your PayPal account. Verify the billing address on the card and match that to your PayPal account. Also, remember that the Amex CVV security code is a 4 digit code on the front of your American Express card – not a 3 digit code on the back.
Another possible solution is to insure the American Express card is open for Internet purchases. If all else fails, contact American Express customer support and PayPal customer support.
Amex PayPal – Why Choose Amex for PayPal?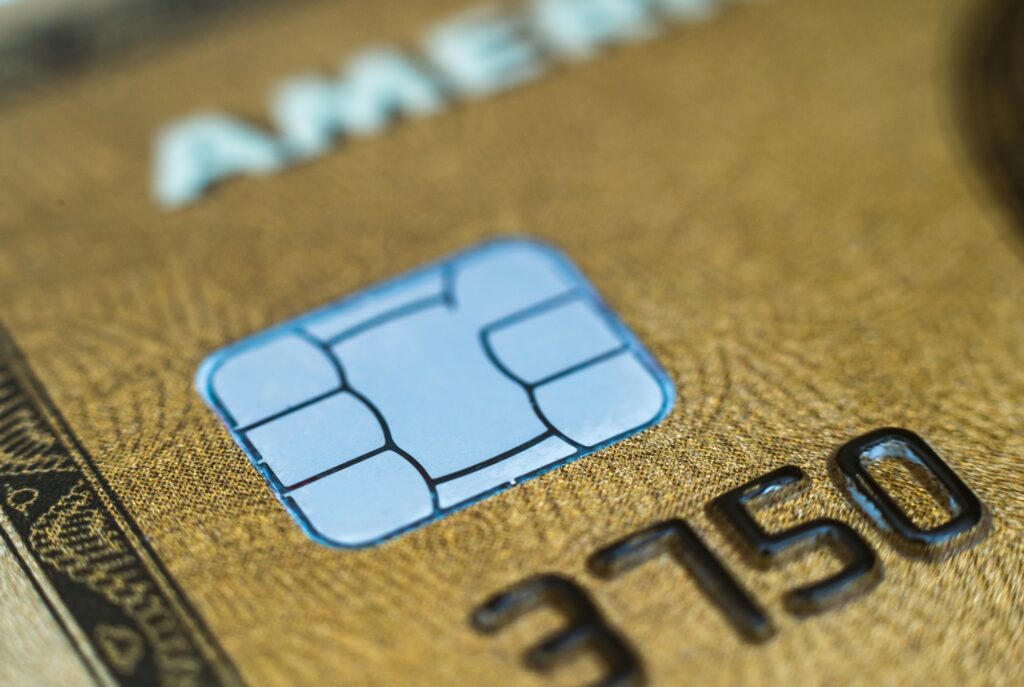 Generally, users are charged a fee for every transaction processed through PayPal if they use a credit card, such as Amex, to pay friends and family. The amount can vary depending on the payment method you have added or the size of the transaction. However, when buying products or services from a business, you don't pay a transaction fee to PayPal when using Amex cards. In other words, if you have added an Amex card as a payment option for your PayPal account, you can buy any product or service from any store without paying a transaction fee. In this case, the merchant bears the cost of the transaction which is 2.9% plus 49 cents. It is interesting to note that PayPal American Express fees are the same as the fees for other card brands. Despite the perception that American Express fees are higher than other card brands, accepting Amex through PayPal is no more expensive than Visa, MasterCard, or Discover.
PayPal charges a flat fee of 2.9% plus 30 cents on the amount paid to your friends and family (person to person payments, also called peer to peer payments) in the US. It is also important to note that American Express charges a fee for every international transaction. If you use an Amex Send account for peer-to-peer payments, the PayPal Amex fee is waived.
American Express offers amazing cashback and travel rewards for processing payments through PayPal. There are quite a few types of Amex cards that work with PayPal, but each one of them comes loaded with unique features and rewards. Check the annual fee, welcome offer, rewards, and other fees before choosing the right American Express card for your PayPal account.
What PayPal American Express Fees Do Merchants Pay? 
While the transaction is free of cost for customers, PayPal American Express charges 2.9%, in addition to $0.49 per transaction. This is the PayPal standard fee for every merchant, and it remains the same for all types and sizes of transactions regardless of the credit/debit card your customer is using. Whether they have linked their Visa debit card to PayPal or the American Express credit card, the merchant has to pay a 2.9% fee on every transaction. 
Now, a commonly asked question is "can I transfer money from American Express to PayPal"? PayPal does accept Amex as a payment method, but you can't transfer funds from your American Express account to PayPal. The money is automatically deducted from your credit card account every time you make a purchase through PayPal. So, for each transaction processed through your PayPal account, the amount is debited to your Amex card account. Paying with American Express via PayPal is a great way to ensure safe transfers since the transaction does not reveal your card details or any sensitive information. It just shows your PayPal email address, keeping your confidential data safe and hidden from the merchant. 
PayPal American Express Summary
We have now thoroughly answered the question "can you use American Express with PayPal". The next time you need to purchase goods or services, link your American Express credit card to your PayPal account to process the transaction smoothly. You won't pay any transaction fee to do this. However, a fee is charged to the merchants receiving money on PayPal. If you are using American Express with PayPal, consider getting the cashback or other reward cards to enjoy benefits on every transaction. For merchants looking to accept American Express, Host Merchant Services is the best option to process payments (including Amex) at a much lower rate than PayPal, with personalized human service and support! Get started with Host Merchant Services today!