When used in small and medium-sized businesses, point-of-sale systems like Clover's make it possible to accept both in-person and online payments seamlessly. In order to run the Clover Point of Sale software, you must have Clover Point of Sale hardware. Clover's POS systems are highly intuitive, highly customizable, and remarkably easy to set up. Here is a comprehensive overview of Clover for restaurants.
First Data Corporation bought Clover, which was founded in October 2010, in December 2012. Fiserv, a supplier of financial services, acquired First Data Corporation in July 2019. Due to this corporate structure, Clover Point-of-Sale is only able to be set up with proprietary merchant services provided by Fiserv.
Different Clover Devices
Clover Mini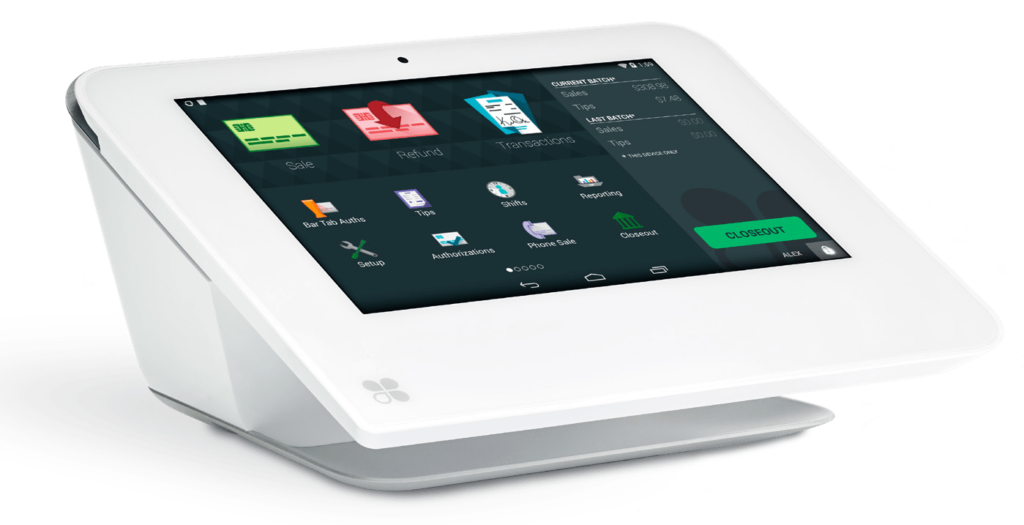 With the Clover Mini, you can take your point-of-sale capabilities on the go without sacrificing any of the functionality of a full-fledged system. Payroll processing, staff administration, and inventory control are just some of the company management responsibilities that are able to being handled by the Clover Mini. You have the option of paying for the device entirely at once or dividing the cost into monthly instalments.
Clover Station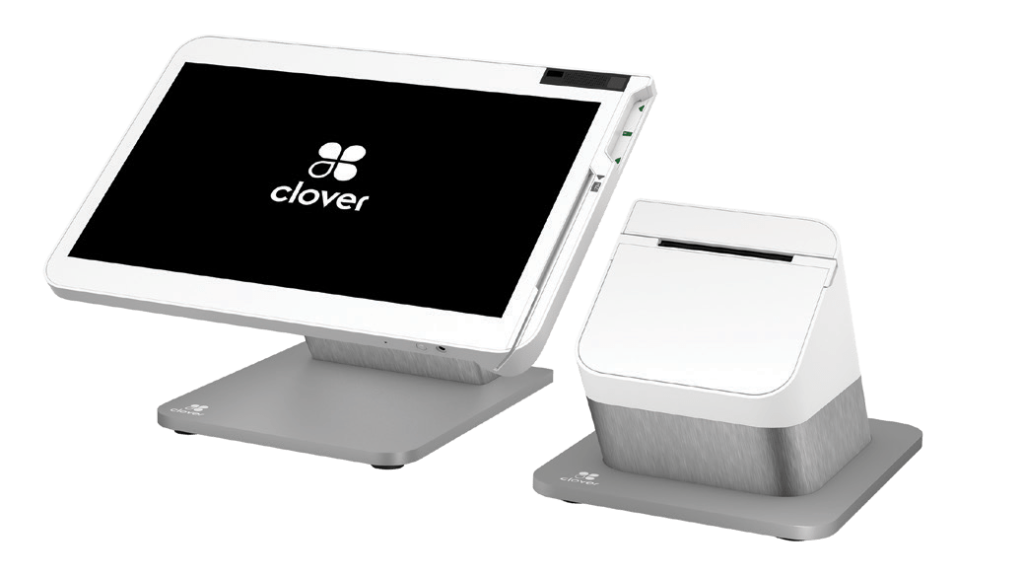 If your company requires a streamlined method of taking credit card payments, generating point-of-sale data, providing customer loyalty opportunities, and managing employee schedules, go no further than the Clover Station. For a one-time payment, you can buy a Clover Station Solo or upgrade to a Clover Station Duo. Contactless payments and the ability to collect tips are just two of the many features available to you with the Station Duo.
The Clover Point of Sale is easy to install and manage once it is up and running. The software mimics the operation of a mobile device running Android or iOS. If the user is able to download an app on an iOS or Android smartphone, then they will be able to add apps to the initial setup of their Clover device. If you are comfortable with Facebook or a similar social networking tool, then you won't have any problem utilizing the online administration dashboard that Clover provides.
Clover Flex
The Clover Flex is a portable gadget that enables merchants to collect payments wherever they are in their shop. The Clover Flex may be used for more than just keeping tabs on sales; it can also handle returns and inventory control. The Clover Flex may be purchased separately for a one-time price or bundled with the Clover Station.
Clover Go
You may collect payments from customers anywhere with the help of the compact Clover Go card reader. Businesses like restaurants benefit from this since their employees often have to service clients and collect money from several points around the establishment. All active, pending, and finalized transactions are displayed on the Clover Go, and you may see other items like discounts and tips that are pertinent to your business as well. The information generated by and about your company, as well as that of your customers, will stay secure thanks to a secure encryption. The Clover Go may be purchased separately or in conjunction with any of the other Clover systems.
Pricing
Obtaining Clover's required hardware is the first step toward using the platform. Hardware devices can be purchased directly from the company's website or through one of the more than 3,000 First Data partners, including Citi, PNC, Wells Fargo, BBVA, and SunTrust. Sales agents from Clover are accessible through the Internet to assist in the selection of the most appropriate package for your company.
Clover prices have a tendency to fluctuate widely. This is because both the Clover hardware and the payment processing services it facilitates may be acquired directly from Clover or a Clover reseller.
When it comes to paying for your Clover hardware and software, you now have the option between two different payment plans: either an upfront payment for the total price or a monthly subscription plan (i.e., if you lease your POS hardware.)
Your choice of software pricing plan will determine the Clover hardware you receive; alternatively, you can select hardware and buy a software plan separately. Plans for both hardware and software have varying features and hence different pricing.
Do not lease Clover POS equipment if you can afford to buy it outright or finance it through an equipment loan. You want to be able to keep your electronics forever, but the cumulative monthly payments are more than the devices' worth.
Clover Point-of-Sale Payment Processing
Although merchant service providers and banks sell merchant accounts, Clover is usually offered in partnership with one. For this reason, the Clover system and the associated credit card processing account can be bought from any of a plethora of different retailers.
Since Fiserv and other Clover direct are don't always have the highest reviews, you should acquire your Clover account from one of the top-tier Clover resellers instead.
If you buy your Clover hardware and accompanying merchant account through Clover, you may avoid the middleman and pay the prices mentioned below for each of Clover's software packages:
2.3–2.6% + $0.10 for in-person transactions
3.5% + $0.10 for card-not-present transactions
Although the rates for in-person transactions are among the lowest in the industry, the fees for card-not-present transactions, such as those made through online ordering systems, are relatively high.
Support for Customers and Technical Issues
Your POS system will be supported in full by your merchant services provider, Clover, and any third-party app developers whose apps you've installed through the App Market.
Clover offers support for its users via phone, electronic mail, a database of answers to frequently asked questions, a weblog, and several social media outlets. The primary goal of this support is to resolve issues with both hardware and software.
Although Fiserv (Clover's parent business) offers customer support for payments and merchant account issues, if you join up with them directly, your chosen merchant services provider will likely handle these issues as well.
Advantages of Using Clover For Restaurants
Payment Processing at Low, Flat Rates
Most Clover accounts include a rate of 2.3% + 10 cents per transaction for in-store transactions, which is less than the rates offered by industry giants like Stripe and Square. This low rate is more helpful the greater your monthly average sales are.
Reasonable Rates and Features
There is a good chance that the monthly expenses for POS systems will total more than $100. The most expensive point-of-sale system that Clover offers for retail is $49.90 per month, while the most expensive package it offers for restaurants is $94.85. The cost should not be the only consideration when selecting a point-of-sale system. You will want to make sure that the system you get has the features that you require, and Clover's point-of-sale (POS) system does have many popular features, such as table mapping and remote order ticket routing for restaurants, as well as low-stock alerts and itemized returns for retail businesses.
The Finest Hardware Available
It is not simply software that you run on your own personal smartphone or tablet; instead, the distinctive hardware for Clover is white and silver in color and was explicitly designed for point-of-sale use. The handheld gadget that it utilizes stands out for a number of important reasons. It can be used in retail environments, in contrast to Toast's gadget, which can only be used in restaurants, and it features an integrated printer, in contrast to Square's. The mobile card reader offered by Zettle is more costly and does not accept cards that swipe, whereas the one offered by Square is $49 — the same price as Clover Go — but it, too, does not accept cards that swipe.
The Downsides of Using Clover
It Has No Free Plans
The Clover POS is not like other retail POS systems in that it does not come with any free hardware alternatives. And despite the fact that its software is reasonably priced in comparison to those of its competitors, it does not provide a POS option that is free of charge. Although point-of-sale (POS) systems that allow you to bring your own device aren't really free because the device will cost you money at some point, they might mean less cash out of pocket when you're just getting started.
It's Not Always Easy To Grasp The Products and The Prices
On the Clover website, it may be challenging to get all of the information you want concerning the company's goods. You may purchase Clover directly, but there are also numerous additional resellers, such as Sam's Club, Citi, Wells Fargo, and Dharma Merchant Services. The fact that each has its unique price structure makes it difficult to evaluate your various choices. There is also the possibility that you could be obliged to sign a long-term contract, which would reduce the amount of flexibility you have in the future.