Globally, chip cards are not a new phenomenon, but their recent adoption in the U.S. is changing the dynamics of the financial industry. American enterprises continue to move from traditional magnetic stripe cards to modern chip cards for the past five years.
The discourse around chip card vs magnetic stripe card is longer than you think. Comparatively, chip cards are more secure than old school magnetic stripe cards. For starters, chip cards offer fraud protection and allow users to avoid potential chargebacks.
Let's dive into how chip cards and magnetic stripe cards are different and how new payment processing technologies protect consumers and merchants:
Magnetic Stripe Card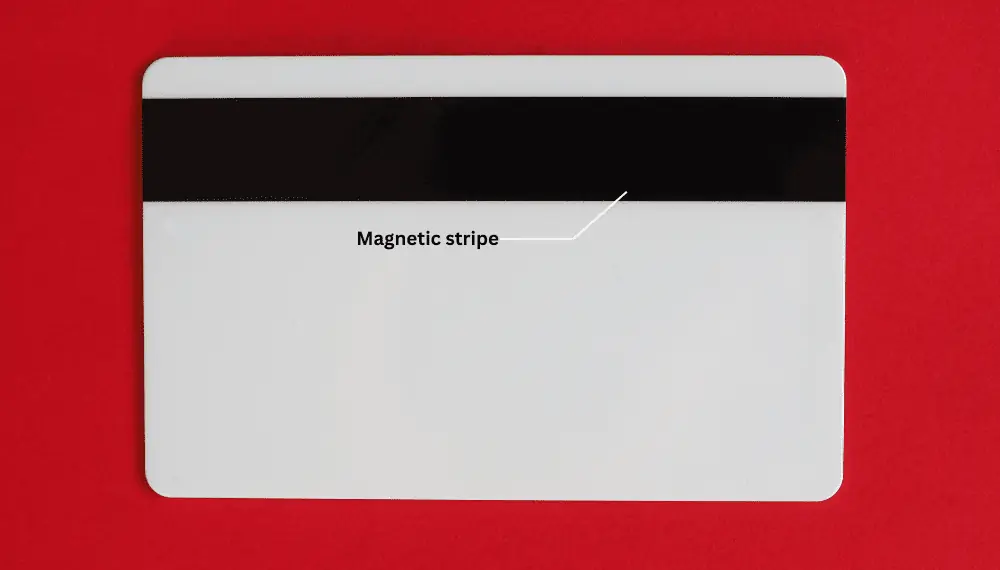 Magnetic stripe cards feature magnetic labels that communicate financial information to the primary card issuer. It means when you swipe a card via a magnetic stripe – the card reader picks up the stripe and authorizes your purchase.
Magnetic stripe cards are two to three inches in size and made up of a plastic body. Mostly, these cards work as debit or credit cards. In terms of payment cards, magnetic stripe card embeds financial information. It includes the cardholder's basic information such as name, account number, account balances, and address.
In a traditional sense, magnetic stripe cards revolve around credit cards, bank cards, employee cards, ATM cards, library cards, membership cards, loyalty cards, public transit cards, and gift cards. Magnetic stripe card tech is old and stores and utilizes security functions internally. For instance, using a magnetic stripe through a point-of-sale system will pass data to the card issuer to deny or approve transactions.
Mechanics of a Magnetic Stripe Card
Magnetic stripe cards have magnetic stripe-tape attached to a plastic card to process transactions. The card's magnetic strip covers three tracks that are stacked in length. All three tracks support specific amounts and types of financial information.
Mostly, credit cards use two tracks to collect and store cardholders' financial information. It includes a credit card verification code, service code, expiration date, account name, and contact number. Conversely, the last track rarely gets used and stores information like currency units, country codes, PINs, and the authorized amount.
Transaction through a Magnetic Stripe Card
A magstripe transaction requires a quick swipe using a card reader. The card's swipe kicks in the payment terminal, which sends a request for authorization to one or more parties involved in the payment. It can include the issuing bank, primary payment processor, and acquirer. After approval of the request, the end user gets asked for a signature or a PIN code to verify/complete the transaction.
Chip Card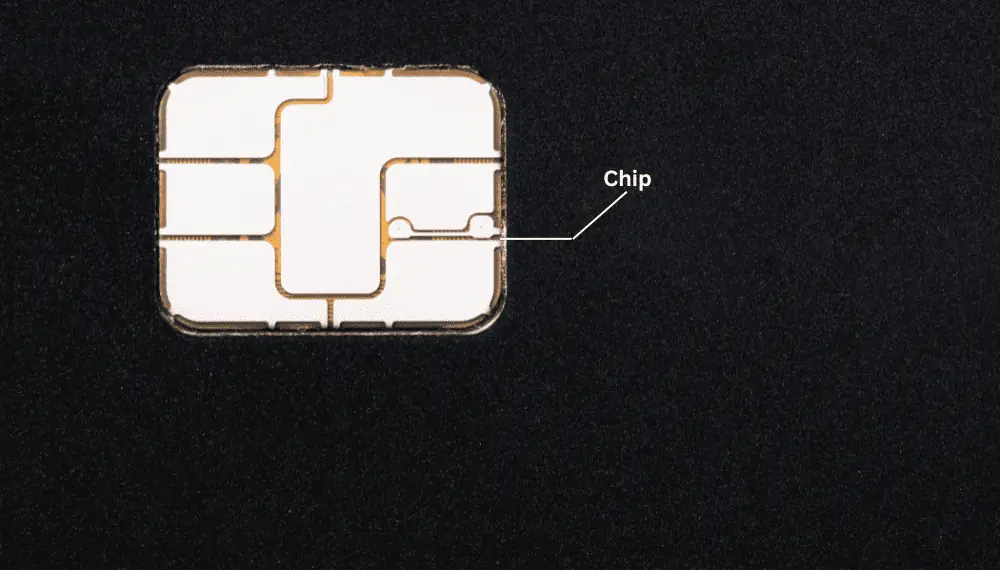 EMV chip cards tap into integrated chips to communicate financial information to different financial institutions. Typically, consumers either insert or swipe their card at a point-of-sale system. The foundational difference between a chip card and a magnetic stripe card extends beyond payment processing of transactions. EMV or Europay, Mastercard, and Visa are the creators of chip cards. The underlying purpose is to improve the security parameters of payments and the overall payment experience for customers and enterprises.
Mechanics of a Chip Card
Unlike magnetic stripe cards, chip cards are significantly more secure. EMV chip cards store a dedicated digital code that never stays the same for each purchase. And this tech is more practical, efficient, and secure than magnetic chips that retain static financial information.
Coming back to chip cards, they allow a single digital signature that makes it difficult for scammers and fraudsters to steal or exploit data. What's more is that EMV chip cards can support multiple kinds of payments like government ID cards, public transit cards, and standard credit cards.
The more you learn about chip cards, the more you realize how vastly better they are than magnetic stripe cards. From the consumer's perspective, the main difference between a chip card and a magnetic stripe card comes down to "how" they process financial transactions. You dip when using EMV chip cards, whereas you swipe with magnetic stripe cards.
Transaction through a Chip Card
An EMV card chip transaction kicks in when the user dips or inserts the card on a typical card payment terminal. Unlike magnetic stripe cards' transactional approach, the chip card is to remain intact on the payment terminal until the transaction is complete.
Like a magnetic stripe card, the chip card's payment terminal sends out a request for authorization to the involved parties. Next, the card authenticates financial data and asks the terminal to process the transaction. Once the terminal gets a response, the customer can take the chip card out of the EMV card reader.
From the business perspective, one issue is that consumers are not used to swiping and are not patient enough to leave their chip cards in the terminal until the terminal gets its authorization and completes the transaction. On the bright side, today's EMV-based transactions are lightning-fast and involve fast chip technology. In fact, dipping chip cards have become a new standard among consumers.
Chip Card Vs Magnetic Stripe Card – Why Chip Cards Are Better?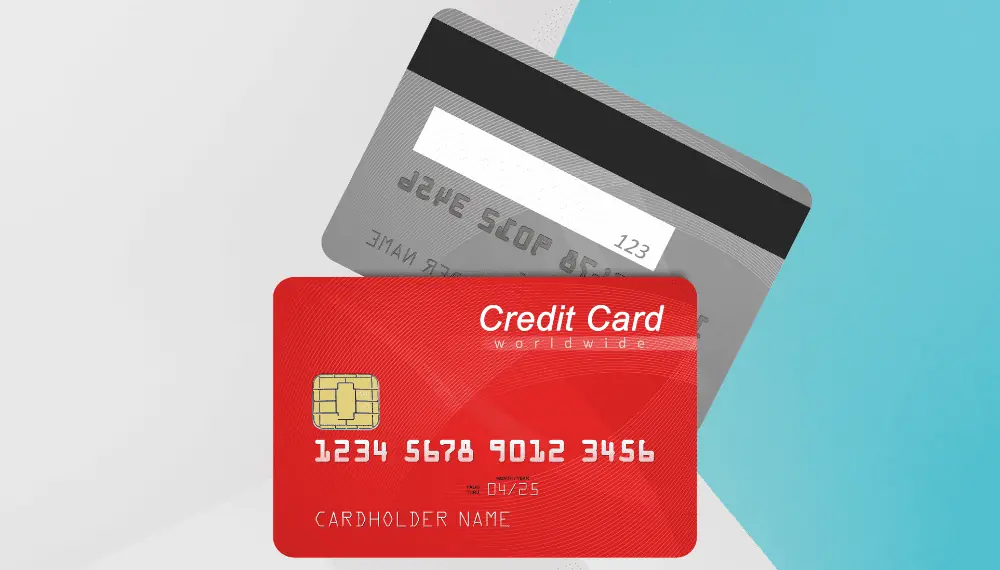 EMV chip cards offer more benefits for modern consumers.
EMV-based chip cards do more than protect their consumers – they build trust by reducing their chargebacks. With protection boosts and reduced chargebacks – more and more consumers are bound to use EMV chip cards and save more money.
EMV-based transactions are also distinct and ensure there are no duplicated charges on consumers. Fewer chargebacks and decreased risk of fraud help consumers avoid potential disputes. EMV chip cardholders also receive impeccable customer service.
Affordable and Easy Upgrades
One of the benefits of using chip cards is that they're cheap and easy to update. In fact, the average cost of EMV-based terminals is around $200 for businesses. While it depends on your current setup, you can tap into custom integration and make your current hardware compatible with an EMV-certified system.
One of the perks of chip cards over magnetic stripe cards is their transaction security. With EMV chip cards, consumers can reduce their risk of fraud. Not too long ago, credit card companies and networks had to consistently update their usage rules to help consumers avoid getting into stolen or lost transactions that lead to financial loss. So, if you're moving to an EMV-based chip card, you'll find a significant decrease in potential fraud and overall improved security.
Heightened Security of Chip Cards Over Magnetic Stripe Cards
Primarily, the shift from magnetic stripe cards to EMV chip cards comes down to security. Unlike magnetic cards that are susceptible to fraud, EMV chip technology makes it difficult for potential fraudsters and cybercriminals to clone the card. And that's because the chip card's internal data is consistently changing, making it almost impossible to extract financial information. It also reduces the risk of data manipulation by making changes to the card's physical circuit.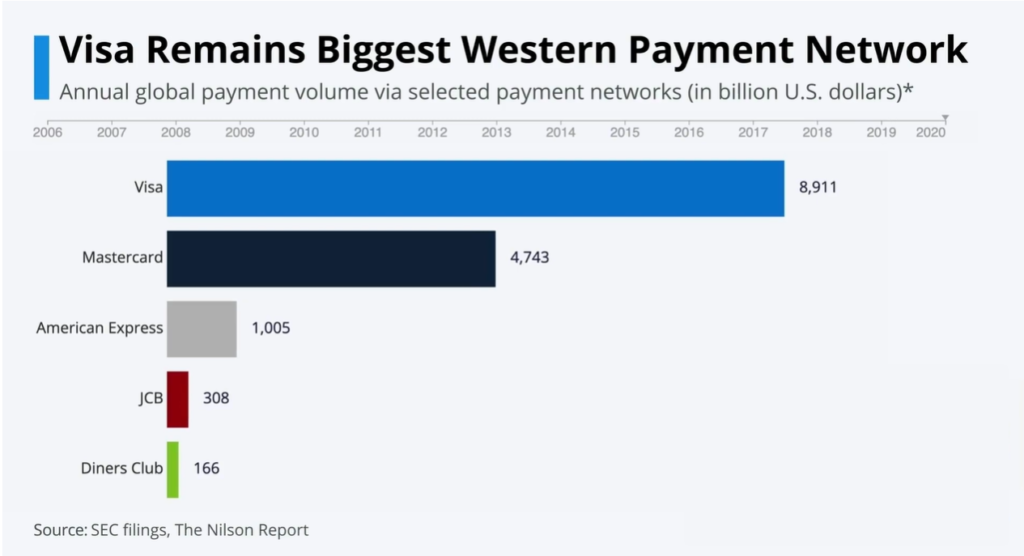 Source: Statista
The Future of Card Technology
It is difficult to pinpoint the future of card technology. Currently, the mainstream adoption and dominance of chip cards are obvious. But in the next decade, a new type of chip card can gain ground over contemporary chip cards.
What matters is that chip cards are gaining popularity faster than enterprises and individuals realize. Most businesses have made a switch to modern chip technology to accelerate the payment processing process and cut back on financial losses that stem from fraud.
Some businesses are also adopting state of the payment technologies like mobile payments and contactless payments. The added convenience, security, and multiple use cases of chip cards will continue to attract more customers.
Final Thoughts
Since the widespread adoption of modern chip technology, consumers and businesses are curious about what lies ahead. Whether you're a consumer or a business owner, you should be aware of the newest trends in payment technology. It will make it easier to adapt to new changes and maintain a strong competitive drive.
If you want to leverage modern payment processing models, you should be aware of the fundamental differences between chip cards and magnetic stripe cards. Contrary to naive misconception, the difference between the chip card and magnetic stripe card is not subtle or minor. There is a transition from conventional magnetic stripe cards to advanced chip technology.
In the payment industry, don't think of this shift as a passing trend. Both magnetic stripe cards and chip cards come with their own pros and cons. In 2023, it has become clear that chip technology is the clear winner when it comes to security. It offers an added layer of protection and makes payment processing convenient for end-users.