PCI compliance is essential for all businesses that accept credit cards. Your business must meet all PCI compliance rules to avoid potential fines and possible security breaches. Failing to meet compliance can result in penalties and other risks, especially as you prevent your business from experiencing harm from data losses and other commonplace threats that might influence your business.
The challenges of PCI compliance can be daunting sometimes. PCI compliance is an ongoing effort that requires plenty of analysis and investigation to help you ensure your business can meet all PCI standards for operation. But you can manage these issues with the right measures, including help from your merchant account provider.
Challenges of PCI Compliance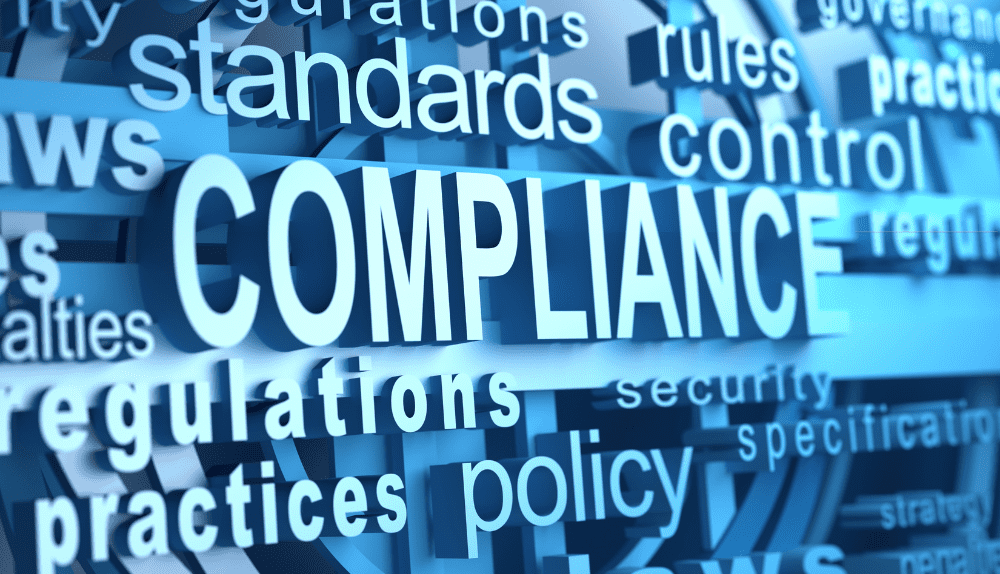 PCI compliance entails teamwork for success. Your business and whatever parties you contact for help will need to work together to help you meet all compliance standards. But the challenge of finding a useful solution for your work needs can be tough. The good news is that you've got many options to explore when resolving whatever concerns you may hold.
What Are Your Vulnerabilities?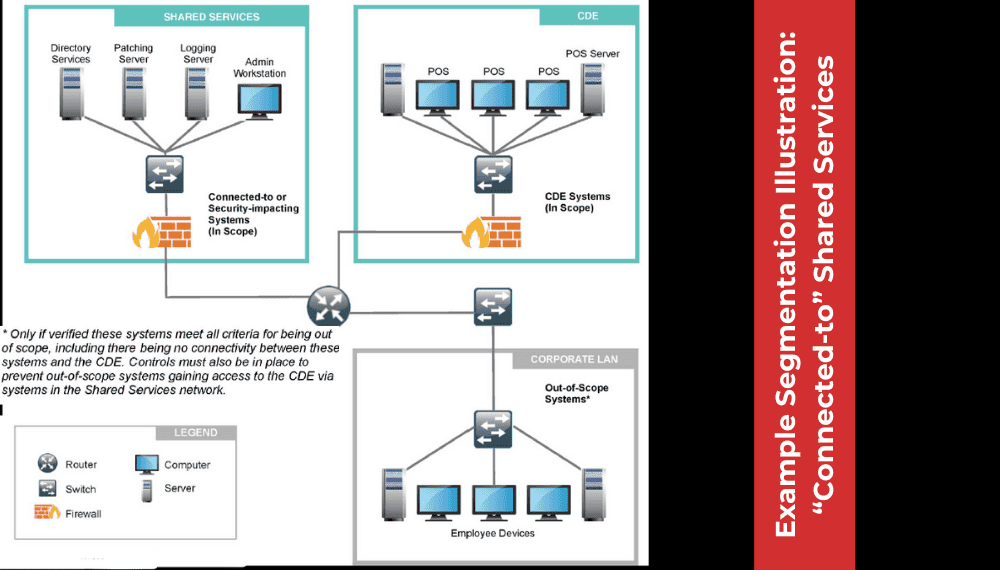 Example Segmentation Implementations
All businesses have unique PCI vulnerabilities they need to cover. Your company might have outdated software programs, or your antivirus and firewall definitions are outdated. The challenges of PCI compliance are numerous. It takes a while to update all these features, but fixing these problems is critical to ensuring your business remains safe.
Some of the challenges of PCI compliance in form of vulnerabilities you may encounter include:
Not having the most updated materials of value
Not using the most recent technology for handling your work
Issues with how you store your customers' data, including whether you have too little or too much data
Encryption concerns, including points on whether you're using tokenization to protect your customers' data
Every business has unique vulnerabilities it must address and resolve for success. You can check your business plans to see what you can do when resolving whatever issues you may develop when you're running your business and staying active.
Technical Points
PCI rules are highly technical, as they entail installing various programs, using the right encryption formats, and producing the best possible software that can secure data. PCI compliance can be confusing after a while, as you may not fully recognize some of the rules you must meet for your success.
Pressure In Your Business
Your business may also experience some pressures surrounding how you're going to reach compliance. These include stresses over who has the most permission for data or who is responsible for specific functions. PCI compliance requires you to establish unique compliance points for your success. Any struggles in your work could result in penalties and other risks for failing to manage your work well.
Competency Is a Problem
Not all employees in your workplace may be fully competent to understand what should work. Some people might not understand how to work with all the necessary technology for the work at hand. They may not recognize some of the unique features in a process or the other distinct tasks that work in any situation.
Establishing a Suitable Scope
Not all businesses will have a complete scope for how to manage PCI compliance standards. Your business must have a defined scope of how you will meet PCI compliance rules while ensuring you're handling the right data transactions.
Every business has unique rules for what works when running a business. Your business can create a unique definition for what you want out of your PCI standards and what you wish to focus on the most. While you will need to meet all twelve PCI compliance parameters to be successful, you'll need a pathway for how you're going to reach those twelve points and how you will continue to keep your business operational. Anything that fits your needs will be worthwhile to plan.
Third-Party Plans
Out of all the challenges of PCI compliance , working with third-party plans is the most difficult. You'll work with many third-party entities when finding merchant account services. But not all of these parties will support PCI standards.
Each outside entity uses different technologies to help produce unique protective systems you can trust. These include gateway providers, merchant account providers, and teams that offer firewalls, antivirus programs, and other solutions.
The people you contact for help should provide unique solutions for all your work needs. But the plans you select should be arranged well based on what fits your business and how you'll receive the help when you need it the most.
Also watch this video to know more about the challenges of PCI compliance.
What Can You Do To Prevent These Problems?
The challenges of PCI compliance might seem to be difficult, but you don't have to go at it alone. You can use a few tips to help you reduce some of the hassles that come with trying to manage your work:
Complete regular risk assessments to see how your business is operating and if there are any unique faults. Your merchant service provider can assist you in planning these reviews.
Check on any possible shifts in your industry and how you are using your technology to manage these threats. You can reconfigure your system to meet whatever problems or shifts you need to manage.
Monitor your unique controls for work. You can impose unique controls or rules where specific workers in your business will follow unique rules.
Review what any third-party provider you hire does when looking for someone you can trust. All third-party teams must be compliant with all PCI standards to ensure you are managing your content well.
Inform all employees on what you plan on doing when getting your PCI compliance efforts in check. Educate your employees on how they can use whatever technology you introduce. It could entail a new POS setup, or it may include a new gateway that helps you control your system in various forms.

Whatever you introduce, your work should be about protecting your business and helping you stay compliant. Everything you do for PCI compliance should be about ensuring your business understands its operational points. Be aware of how you're running your business and that you can manage all the threats that may appear.