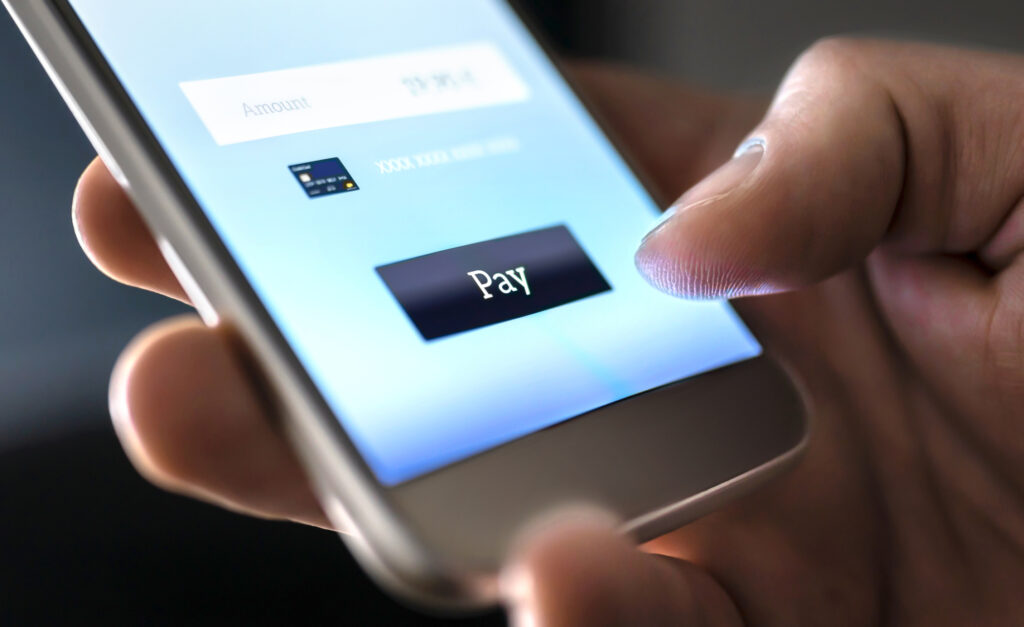 Offering your customers a variety of methods to make payments is essential for merchants. As always, customers want to have several payment options at their disposal while making purchases. And why wouldn't they want that? After all, it helps in reducing the friction between customers and merchants.
However, do you you should know that all forms of transaction methods come under two major categories – Card-Not-Present transactions and Card Present transactions. As a business owner, you must know the difference between CNP and CP transactions because both of these are capable of impacting your business in a significant way.
This article mainly focuses on Card-Not-Present or CNP transactions. Keep reading to learn why card-not-present transactions matter.
What Does a CNP Transaction Mean?
A transaction is considered as a Card-Not-Present transaction when:
A customer doesn't swipe their magnetic stripe card to make payment.
A customer doesn't use an EMV chip for making transactions.
A customer doesn't tap a mobile wallet against a payment terminal.
In short, a transaction that occurs online, through a phone, or fax is known as a Card-Not-Present payment transaction. Remember that if a customer possesses their card but doesn't use it while processing the transaction, the type of transaction will be considered as card-not-present.
For instance, if you manually enter the credit card information into the payment terminal and the customer doesn't use swipe, tap, or insert the EMV chip credit card, it will be considered a card-not-present transaction.
The reason behind this is that the credit card was never used physically on the payment terminal, so the presence of the card cannot be electronically verified. Some example of card-not-present payment transactions include:
Online invoices
Phone orders
Mail orders
Automatic billing
Website payments
Online shopping carts
What is the Cost of a CNP Transaction?
The interchange costs vary depending upon the type of card. Usually, the interchange cost of a CNP transaction is higher when compared to a card present (CP) transaction. The reason behind this is the higher risk, especially of chargebacks, involved during the processing of CNP transactions.
People often believe that there is less risk in making payments through physical payment terminals. That's why the interchange costs for CP transactions are lower.
But, numerous merchants repeatedly pay high interchange fees without even realizing it. If you physically take the credit card of your customer and manually enter the credit card data into the payment terminal, you will pay CNP interchange fees.
However, the bottom line is that you must invest in CNP payment solutions to avoid the hassle of manually entering the card details of your customers in the payments terminal.
Is a Card-Not-Present Transaction Free of Fraud Risk?
According to research conducted in the United States, a total of 45% of credit card fraud happened through CNP payment transactions. With an increase in the use of EMV technology to secure card present transactions, these numbers are also increasing for CNP.
EMV technology is making it difficult for hackers and cybercriminals to steal card information. That's why they are attacking online card-not-present payment transactions.
The verification of cardholder information is difficult in the case of CNP payment transactions. Therefore, it increases the risk of chargeback fraud also.
In the case of chargeback fraud, the customer may lie that they never ordered the product or never authorized the transaction, leading to chargeback fraud. When a customer opens an illegitimate chargeback, this is sometimes known as friendly fraud.
If your business processes CNP transactions, you can take the following steps to avoid fraud and protect your business:
Use a High-Security Payment Gateway: Make sure that all payments from your website are made through a secure payment gateway. The payment gateway and tokenization technology will assist in the responsibility of keeping the customer's credit card information safe.
Safely Handle Important Customer Data: As a business owner, it is necessary for you to safely handle the crucial data of the customer while checking out. This includes phone number, billing address, email address, customer's name, card expiry date, number of credit card, and CVV. All this information is necessary in case of high-value payment transactions.
Make Yourself PCI Compliant: Whether the transactions are CNP or CP, your business must be fully PCI compliant. Every business is required to be PCI compliant according to the standards set by PCI DSS. You can take an online questionnaire to become a PCI compliant. Host Merchant Service provides full guidance to its customers on becoming PCI compliant.
How to Accept CNP Payment Transactions?
CNP transactions may sound scary at first, but many businesses need them to grow and be successful. Host Merchant Service offers a variety of ways to merchants to accept CNP payment transactions:
Online Payments with Shopping Carts
One of the best online payment channels is an eCommerce website. You can sell your merchandise or goods on your website and process payments through an online payment gateway.
Also, merchants can allow their customers to pay for rent, donations, membership fees, bills, and more through online payments.
For setting up an online store that safely processes payment transactions, you will need a merchant account, payment gateway, and a shopping cart.
At Host Merchant Services, we believe in providing a full service solution for business owners. Our goal is to allow customizable shopping carts, seamless management of online orders, and easy acceptance of discounts or coupons.
With Host Merchant Services, you won't have to pay any additional fees or markups to get the best CNP processing solution.
Virtual Terminals
What if you could process real-time transactions over your phone? Well, a virtual terminal allows you to do that. A virtual terminal doesn't require any type of physical credit/debit card terminal. It uses a software application for processing all the payment transactions.
Virtual terminals can be a great payment channel for business owners who are not the owners of an offline retail store. They can process their customers' transactions by using virtual terminals over their phones.
At Host Merchant Services, we provide high-security virtual terminals that help in processing and managing telephone transactions. These terminals are excellent for B2B companies and companies that are service-based.
All it takes is a high-speed internet connection to process transactions through a virtual terminal. Also, we use full PCI compliance and tokenization while processing the payment transactions.
Businesses that are on the move and want their hardware to be minimal can opt for mobile payments. Mobile payments are faster and simpler to use when compared to POS systems. Businesses that conduct transactions on the go often opt for mobile payments.
This payment solution can prove to be great for professionals who work in the field. They can collect on-the-spot payments from their customers.
Host Merchant Services offers merchants advanced mobile readers to accept payment transactions made with a mobile phone.
There is no need to use any additional equipment other than a simple bluetooth EMV reader. You only have to download an app on your mobile phone. Then activate the app and you will get a handheld payments terminal for processing transactions.