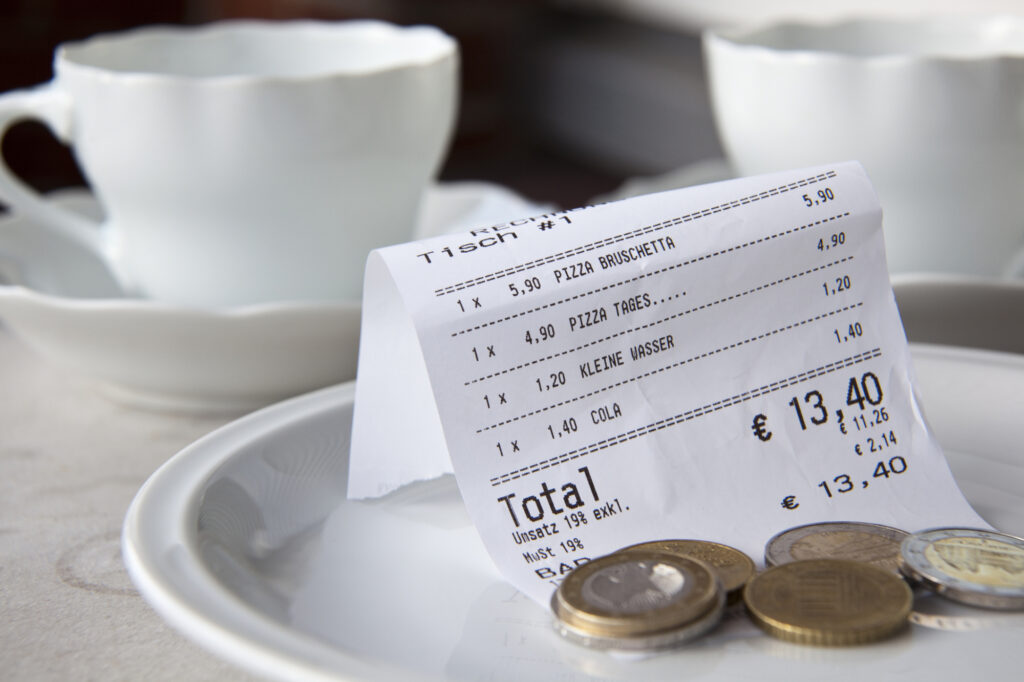 The odds are you might have heard about cash discount merchant services and how they can help you control how much you spend on interchange fees and network card costs. You can pass on those processing expenses to your customers by adjusting your prices as necessary and then by offering a discount to people who pay for your items with cash or check.
You can use this solution if you run a restaurant. Discount merchant services are available for restaurant merchants to utilize if they're trying to keep their profit margins in check.
The essential part of cash discount merchant services is that you're ensuring you're not adding any surcharges to anyone's card-based payments. You're posting the prices for items at your restaurant based on what people would spend when paying with credit cards. The discounts will go towards people who pay with cash.
The process is legal, since it doesn't entail anything misleading and potentially disingenuous that card-paying customers may not appreciate. You'll let your customers see that you have something beneficial and that it won't be hard to afford something of interest.
The General Work
Your restaurant will provide customers an incentive for paying for things with cash. The system uses a few steps for your convenience:
You will review the interchange fee, card network charge, and other expenses you will spend on your credit card payments.
You will then add the average charges you pay based on a percentage to the regular prices for food at your restaurant. It can be a couple of percentage points, or it could be a set value.
The new prices will be listed on your menus. These will be the prices people will spend when they use their credit cards. It does not entail any surcharges, as you're letting people know what they are spending first.
You will then post messages at your restaurant highlighting a discount on cash-based transactions. The discount can be a few percentage points in value or whatever else would offset the added charges you're putting on your food prices.
Customers will pay a lower amount for cash or check-based transactions. They will continue to pay the originally listed prices if they pay with cards.
The process ensures people who pay with cash or checks will get the best deals on what they are ordering. You can highlight this point to give people a better deal when ordering something at your place.
The effort also works with many POS devices and setups. You can start using this feature in moments, giving your business more help in managing cash payments from those who want to utilize them.
Avoid the "Surcharge"
The most essential part of cash discount merchant services is that it doesn't entail a surcharge. A cash discount isn't a surcharge, as you're letting people know about the cash discount before completing the sale. You're highlighting the prices people would spend with their credit cards on your menus.
The cash discount process isn't a surcharge, meaning it is completely legal. A surcharging process that entails adding an extra charge after the transaction is illegal in some states. It is also subject to limits on what works in the places where it is legal.
Proper Work Is Necessary
The cash discount effort will require you to complete the proper moves to make it work. Here are a few things you can do to get a cash discount effort working well:
Provide the proper signage at your restaurant surrounding your cash discount. Let people know with a sign at the entrance that you're offering discounts on cash-based orders.
Look at the size of the orders you complete to figure out the cash discount you'll charge. The discount can be worth a few percentage points of the order, for instance.
Be sure you have the right hardware on hand. Your POS terminal should have a system that can identify cash-based payments to reduce the cost. It should also print receipts that highlight a subtotal prior to the added charge, the total one could have saved by paying with cash, and the total that one will spend when paying with a card.
The work you will put into getting your cash discount plan ready is worth spotting. You'll need to plan that work well enough to ensure you're getting more out of your transaction and that there's a sensible plan in hand for how you're going to highlight something of value to your customers.
The Quality of the Food and the Experience Is Critical
As convenient as cash discount merchant services can be for your restaurant, you must always watch for how well you're preparing your foods. A restaurant must offer the best food around and provide top-quality service in an atmosphere people will enjoy. Customers will be fine with paying extra with a card if they enjoy what they have. Those who aren't happy with an experience may be alarmed by the discount service, as they might think they're being punished for paying for things with credit cards.
Look at these things when figuring out if a cash discount service is right for your restaurant and if you should be sticking with a plan of this type in your workplace:
What your local competitors offer; some places might offer lower prices on things than you
What people think about your products, including whether you're getting any positive social media buzz
How many repeat customers you have, plus the level of loyalty they have towards you
The atmosphere of your restaurant and how well people enjoy it
Whether you have any unique selling points, including offering something different from everyone else in your area
Be prepared for whatever might happen when you're getting a cash discount merchant service ready at your restaurant. A quality service will provide a good discount that all your customers will appreciate, especially if you're trying to offer something a little different from what people might expect.