While you may have multiple point of sale choices out there when you're looking to process credit cards. It can be tough to find a POS solution that is as effective as what Clover provides. Clover® POS setups are convenient and easy to set up. The Android-based system also gives you more ways to handle your payments.
You can get a Clover POS setup when you sign up for a merchant account. You can get this through many service providers and not just Fiserv, the company that makes Clover products. Clover also helps you customize your experience with different apps and platforms that work for whatever industry you run. The system ensures more control over your processing experience and gives you the help you need to make everything work right the first time.
Simplified Support For Processing
Clover POS solutions are popular for being flexible for all your needs. Clover uses an Android-based operating system, giving you the choice to edit your POS experience as you desire. You can add different apps and programs to your POS setup, including ones that help you manage your inventory and employees.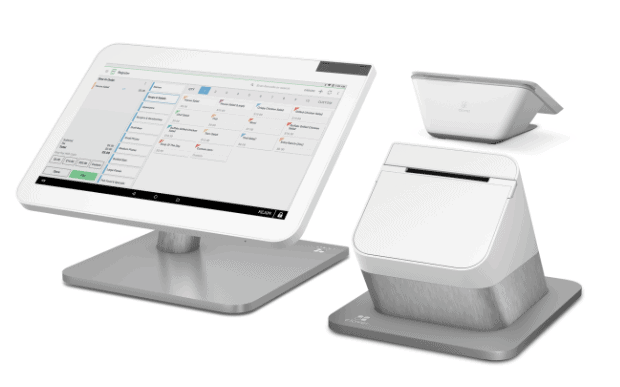 Clover can also integrate with many programs. You can use various APIs for third-party integration, meaning Clover systems can work with whatever platform you want to operate.
Clover also links to QuickBooks accounts. You can forward your transaction data to your QuickBooks account, giving you more control over how you're calculating and reviewing your financial data.
The system starts up in moments and is easy to integrate with whatever system you wish to use. It doesn't take long to teach employees how it works, as the Android-based setup provides an intuitive interface many employees will recognize.
A Useful Dashboard
Clover provides a virtual dashboard that gives you visual reports on how your business is collecting its funds. The dashboard system provides data on your sales totals, what you are selling, and how individual employees are performing. The system helps you review how your business is running and gives ideas on how you can keep things running well.
Managing Your Orders Right
You can handle all your ordering efforts through Clover in moments. You can create invoices with Clover, plus you can produce scheduled or recurring billing systems. Clover also supports ACH payments, including ones produced through digital checks.
What Apps Can You Use?
Since the Clover platform uses an Android-based system, you can get various apps ready in your setup. Clover offers hundreds of apps for you to download, with all of these focusing on different aspects of running your business. You can download an app for gift card management, or you could use one when creating a virtual PIN pad. Whatever it is you need, the odds are Clover's app store will have something that works for you.
Some apps focus on very specific aspects of your workplace. The Shifts app helps you schedule staff members. The Rewards app lets you prepare loyalty programs for your customers. The Feedback app also helps customers contact you with specific details on what's working.
Some of Clover's apps focus on specific industries. Bar owners can use the Bar Tab Auths app to help manage various tabs. Restaurants can use the Menufy online ordering app to program unique menus that can link to whatever inventory a location has at a time. There are many other options to explore, so you can look at various things that you'll appreciate.
Create a Better Customer Experience
You can also produce a unique payment page with your POS setup. You can prepare a payment page on the customer-facing part of your POS layout to help customers complete their purchases in moments. Customers can see what their transactions look like and how they're going to manage whatever tasks they want to complete. You'll be certain when finding a solution that you've got the help you need every time you ask for support.
What Does It Cost?
Clover provides affordable rates for helping you get access to its POS solutions. You can use the Register Lite program for $9.95 per month with a payment processing fee of 2.7% plus 10 cents for in-person transactions. The Register Lite program provides basic support for most transaction needs.
You could also sign up for the regular Register program for $39.95 per month with a 2.3% plus 10 cent fee for in-person deals. The Register system provides help for inventory management, creating mailing lists, and an ability to edit orders and add variants to your inventory.
Regardless of what you choose, you won't spend extra on long-term contracts. You can pay for services by the month.
You can also acquire a Clover device for your use with no leases involved. You can keep whatever device you have after you finish paying for the system. The Clover Station costs as low as $1,349, although the cost for this countertop system will vary based on whatever you want to utilize.
Some of the least expensive solutions from Clover include the Clover Go, a mobile attachment for Android and iOS devices. That item costs $69 to use and is ideal for mobile needs. The Clover Flex also offers a handheld POS solution at $499.
What Will Your Business Get From a Clover POS?
Your Clover POS solution will be worthwhile for all your business operation needs. Clover offers a distinct system that will integrate with your current POS, plus it supports more systems than you might expect. You'll appreciate the extra control you have overbilling clients, plus you'll know more about how your business works and who is taking advantage of whatever features you provide for sale.
These advantages make Clover one of the top POS choices you can use on today's market, especially if you need something that doesn't take much effort to use. Look at how Clover works if you're looking for a payment processing solution you can trust. You'll find the solution is sensible, affordable, and smart for whatever industry you support.
The Clover® name and logo are trademarks owned by Clover Network, Inc., an affiliate of First Data Merchant Services LLC, and registered or used in the U.S. and many foreign countries.