Clover® is constantly evolving, as the Android-based platform can support many apps. You can load whatever apps you need for all your business efforts, from keeping records to facilitating new payment methods and many other points.
You'll find many new Clover apps every month. Here are a few of the best ones to see for 2021 and beyond, with many of these being available for various unique needs you might hold.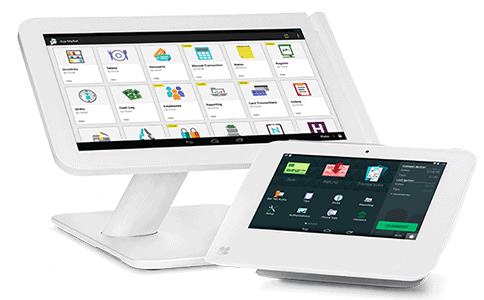 Main Street Insights
Start your search for new Clover apps with Main Street Insights. The program produces charts and graphs listing your best-selling products or services, what generates the most revenue, and which customers are returning. The app features heat maps that show where your customers live, helping you adjust your marketing plans.
Stock Reporting
Stock Reporting is an app from Seven Spaces that reports on your current stock and inventory. You can use Stock Reporting to see what items are the most profitable and what it costs to maintain or keep your inventory. You can also keep tabs on losses, breakage, and other concerns. The program lets you see how your inventory is working and what changes you should be making for your success. You can also use this to monitor what you need to reorder and what you might be running short on, ensuring you can keep your work running smoothly.
Gift Cards
Customers are often willing to spend extra at your store when they use gift cards. They might make purchases that cost more than what they usually acquire, for example. The Gift Cards app lets you create cards, add money to them, and review existing ones. You can also monitor how people are using their cards and what they purchase with them, giving you further insights on how any gift cards you provide at your workplace are utilized.
QuickBooks by Commerce Sync
You can incorporate your Clover station to your QuickBooks account with QuickBooks by Commerce Sync. The app installs on your station and connects to your existing QuickBooks account. You can sync the financial data you collect to your QuickBooks account, saving you time by not having to manually enter more data. QuickBooks traditionally requires plenty of effort in entering data, so having a program that lets you sync that content will help.
Order Paper
Abreeze Technology has a helpful app that lets you order paper for your Clover devices and printers. The app has an appropriate name in Order Paper. It guarantees the paper you order will fit with your printers. You can get free shipping, plus it doesn't take long for you to request the paper you wish to order.
Menufy
Restaurants that use Clover will need to accept online orders, especially when it comes to food delivery services. Menufy is an online ordering system that lets you produce an ecommerce website with your brand identity and a full menu online. You can collect orders and payments from people when you use Menufy. It does cost money to collect orders, but you can pass that cost on to the customers as necessary.
Payroll
Keeping track of your payroll can be a challenge, but the Payroll app from Gusto helps you manage your financial data. Payroll from Gusto lets you track your employees and see what they are owed based on pay rates and schedules. You can keep records on how much you are spending on your payroll, ensuring you keep your current scheduling efforts in check without spending more than necessary on your work. The program also automatically files payroll taxes.
Yelp For Business Owners
Every business should utilize Yelp to see what people are saying about them. Yelp reviews can guide people towards certain establishments, but they could also turn those people away from some places. Yelp For Business Owners is an app that lets you review customer leads from your Yelp page and see how people are clicking on ads you have with the site. You can also reply to customer reviews, messages, and other things through the app. Yelp lets you keep track of all of your data while seeing that you're satisfying your customers.
Thrive
You can also use Thrive from Shopventory to review the entire social media buzz you're getting from Facebook, Instagram, Yelp, and many other places. The app collects data and helps you see what you need to improve upon and what customers appreciate out of your work.
Digital Loyalty
You can support any loyalty programs you have through the Digital Loyalty app from Loyalzoo. The app reviews customer spending habits and produces customer sign-up sections on your website where you can collect further content from your customers. You can also send targeted messages to your subscribers based on what they are interested in the most. The system takes moments to install, plus you don't need to train your staff members to use it. You can review the loyalty program information yourself and add advertisements and reminders for all your clients to help them see what they can enjoy.
Feedback
You can also use Feedback to get information on what customers think about your business. Feedback is a program that lets customers provide feedback on what they are experiencing at your place. They can leave honest information on what they think, and you can see what opinions people hold. You could also send coupons and other responses to those who have left negative reviews as necessary. The program is regularly updated to provide content on everything happening in your work effort. The Feedback app is necessary when you're trying to maintain your image.
What Else Is Available?
The options you have for Clover apps are endless. Take a look at the Clover website to see what's available, or you can use the interface on your station to see what is open. The odds are you will find something that fits the needs you hold for your work purposes. There's always bound to be something new that will fit your needs regardless of the demand.
The Clover® name and logo are trademarks owned by Clover Network, Inc., an affiliate of First Data Merchant Services LLC, and registered or used in the U.S. and many foreign countries.