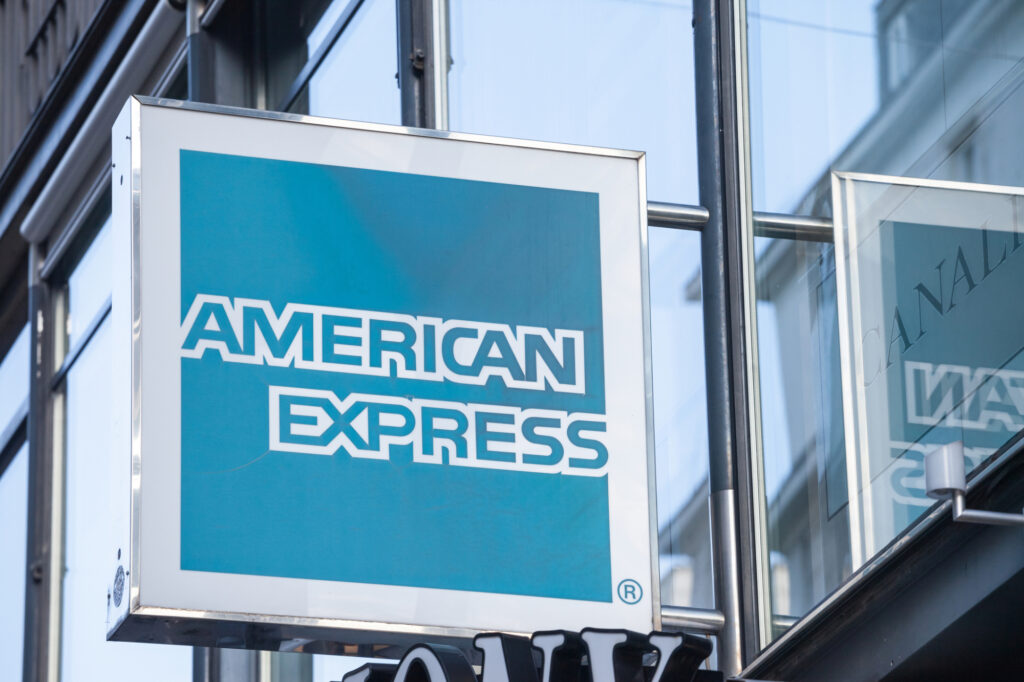 Amex Ventures, the venture arm of American Express, has recently invested in the crypto-currency trading platform, FalconX. The digital asset trading platform announced on 16 December, 2020 that American express Ventures made an undisclosed investment on the growing interest in cryptocurrencies.
The global head of Amex, Harshul Sanghi, explains that it invests in startups to support them and understand the emerging fields of payment systems better. The corporate venture further said that the team is pleased to invest in FalconX as it has recently shown record-breaking innovations in the digital asset area.
As per the reports, Amex Ventures is taking a stake in FalconX's cryptocurrency industry. Earlier in May, FalconX had declared that it had raised an amount of $17 million in a seed round, which was led by Accel. Accel, in turn, has stakes both in Slack and Facebook.
Other venture companies and investors like Coinbase Ventures, Lightspeed Venture Partners, Flybridge Capital Partners, Avon Ventures, and Fenbushi Capital also took part at that time.
Since then, the crypto-trading startup has grown its revenues significantly by about 150%. Today, the platform deals with approximately $3 billion in monthly transaction volumes from over 250 institutional clients. This amount has tripled from its previous transaction values per month, which makes FalconX one of the largest full-service crypto trading providers.
Besides, Raghu Yarlagadda, the chief executive and co-founder of FalconX, revealed that the platform is seeing a rise in the number of hedge funds and traditional service providers, who are showing huge interest in cryptocurrencies. However, hedge funds are reported to be the key driving force for the present-day crypto market bull run.
Meanwhile, as per the News.bitcoin.com December 17 reports, Bitcoin reached a record-breaking highest value of $23,777. This is seen within less than 24 hours after BTC crossed the $20,000 mark.
Bitcoiners are now expecting to see a continuous surge in the BTC price after it has tolerated the previous resistance level. This is why we are expecting more institutional investors to join the cryptocurrency buying and holding trend!
Amidst all the frenzy in the crypto market, Yarlagadda has remarked that FalconX is expected to be in the middle of experiencing this institutional growth. The platform offers institutional clients access to several cryptocurrency markets via an all-in-one platform designed for trading, clearing, and credit.
Further, FalconX Credit, the new product line of the startup that enables its customers to extend settlement, has produced more than $1 billion in its credit transactions for the month of November this year.
However, reportedly, this is not the first time that Amex is showing interest in the crypto or blockchain area. Bloomberg states that Amex Ventures has been an investor in Abra that provides trading opportunities for cryptocurrencies.
Besides, American Express has also tried using blockchain to allow merchants to create more tailored and customized offers on membership reward points. This further facilitates seamless B2B payments on an international level.
Earlier in 2020, top brands like Square Inc. and MicroStrategy Inc. invested in Bitcoin. Besides, Guggenheim Partners Inc. had recently announced that it might make an investment of up to 10% of Macro Opportunities Fund of $5.3 billion in a Bitcoin trust.
Also, Yarlagadda said that FalconX is willing to develop a payment service by using crypto, and is ready to learn from the experience of its investor.
Paxos Raises $142 million
Elsewhere in the world of cryptocurrencies, Paxos, a blockchain infrastructure firm, has closed a Series C round of funding of $142 million, led by Declaration Partners. Further, PayPal Ventures, the investor that uses Paxos crypto broker system for its bitcoin offering announced recently, also helped the company bring in fresh investments.
CEO and co-founder of Paxos, Charles Cascarilla said that in the previous year, the global adoption of blockchain and crypto-based solutions amongst businesses has accelerated drastically.
He further said that his company is proud to be one among some of their clients's global leaders in banking, payments, trading and fintech. Those clients include Credit Suisse, PayPal, Revolut, and Societe Generate.
Additionally, Paxos has gained the unique position to address and cater to the digital asset needs of various international brands. The blockchain technology provider also helps to put forward their solutions to interested enterprises with billions of end users and trillions of assets.
Cascarilla further said that the company will double up its team size while scaling its technologies to open up numerous opportunities in the hot white crypto market.
Why Use FalconX?
By opting for FalconX, one can gain the following benefits –
Deep Liquidity: You can access deep liquidity using the leading pricing engine of the crypto industry. Users will also gain access to a robust combination of lit proprietary and liquidity dark pools.
Point-in-Time: Using the platform's RFQ trading system of APIs, you can seamlessly trade the top crypto pairs instantly.
Tight Quoting Logic: The machine learning quoting logic and the advanced algorithms of FalconX are designed to analyze data points on volatility in milliseconds and the pricing. It enables the team to deliver stable and flexible quotes in dynamic markets within a single click.
Trading Operations: Users of FalconX can have a faster, more flexible, and secure post-trade settlement at any time of the day.
Trade Reporting: With FalconX, you can reconcile your trade history and balances within custom filtered timeframes.
24/7 Support Service: With FalconX, you can trade, integrate, and settle while having full round-the-clock support anywhere and at any time.
Principal Dealer: You can have a single counterpart for an instant and simple execution at a guaranteed cost.
Ultra Reliable and Secure: FalconX is known for its top-notch privacy and its clients can buy and sell their assets within a single click. The platform is also 100% reliable and has 99.99% of uptime. Further, the infrastructure is highly scalable, thus supporting large volumes during high volatility periods.
Zero Slippage: FalconX enables you to maximize your profits while having an increased trading efficiency for scaling each of your programmatic strategies.
In short, FalconX is built for hedge funds, OTC desks, payment providers, crypto miners, crypto exchanges, and proprietary traders.