Entrepreneurs frequently need to turn to unconventional funding sources to take their new business idea from the conceptual stage to being fully actualized. Launching a business feels like stepping into an unfamiliar territory where you have to learn a particular set of new skills and behaviors for your respective industry. Here is the list of 18 best funding competitions for entrepreneurs that can help.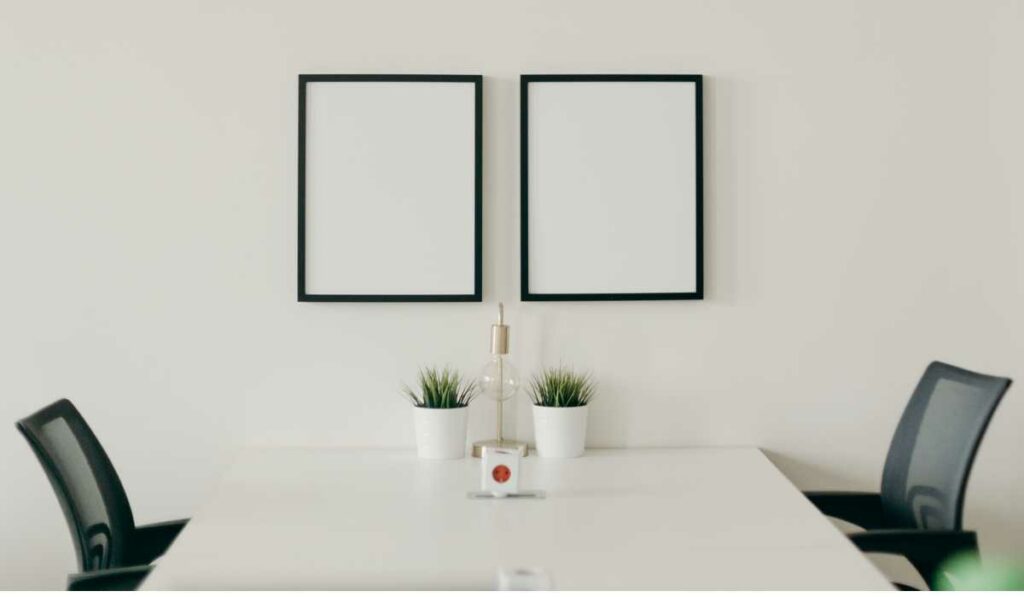 Getting the money needed to launch a firm is one of the biggest obstacles entrepreneurs face, besides the various conventional means of raising funds for a startup, borrowing from friends and family, crowdfunding, or using personal savings – which barely suffices. It may take a lot of time, be difficult, and most importantly, be expensive to start a business. One unconventional source of funding for innovative startups would be to enter competitions that can open the door to huge investment opportunities and establish relationships that will help future businesses.
What Is a Pitch Competition?
Pitch competitions or funding competitions for entrepreneurs refer to a contest in which entrepreneurs, both young and old, submit their ideas to a panel of judges in the hopes of winning cash prizes or private equity funds. Even if you don't win the grand prize, entering a contest has several benefits that might aid a new business.
Pitch competitions are like an exhilarating adventure for business owners; thrilling and terrifying. At funding competitions for entrepreneurs and meetings like this, you will get the opportunity to network, possibly develop collaborations, gain crucial publicity, and get critical and essential feedback.
This article will give tips on choosing the right types of funding competitions for entrepreneurs that are best for your startup idea or business. Additionally, ensure your pitch deck complies with the entrance requirements and refrain from overusing text or distracting images or animations while presenting.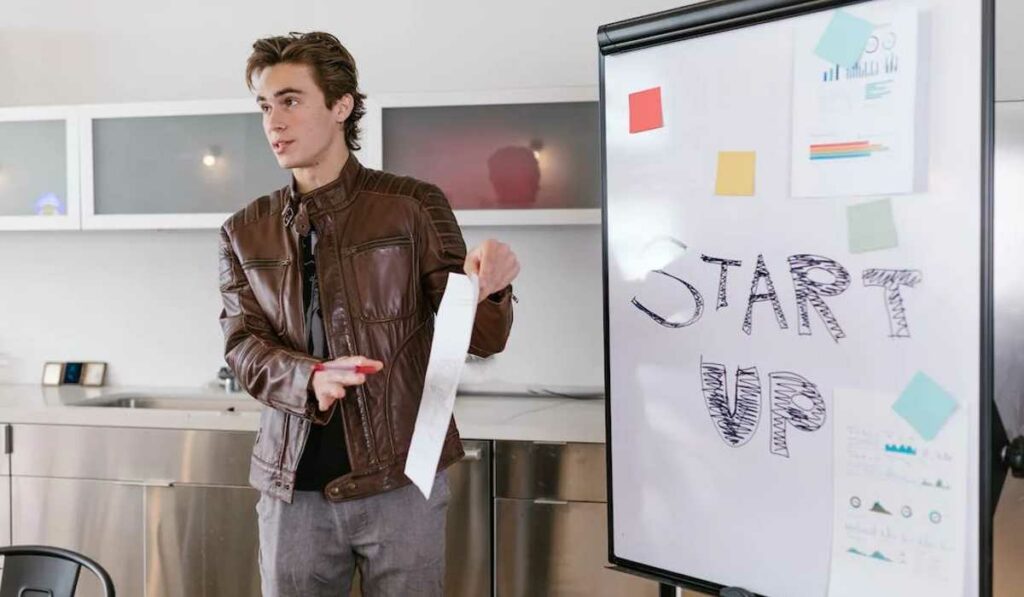 Typically, you only have minutes to make an impression on your audience, so act swiftly and get right to the point using brief but engaging language. You have a better chance of selling your idea to investors if you convince them that you are irreplaceable to the company and idea.
Available Funding Competitions for Entrepreneurs in 2022
Here is a list of the top startup competitions where entrepreneurs can participate or, if you're an investor, select the firms with the most promise to fund:
The Marketplace Conference
At the top of our list of funding competitions for entrepreneurs, Marketplace Conference is the obvious winner. It is widely accepted and the success ratio is quite high.
Entrepreneurs, investors, and business experts from the marketplace gather annually for The Marketplace Conference to discuss all things market-related. It brings together investors and market entrepreneurs of all levels and provides a forum for the ring of best practices.
Application: In progress
Deadline: September 13th, 2022
Prize: Numerous Prizes
Entrepreneurship Campus
To promote an entrepreneurial culture, enhance entrepreneurial education, and take part in initiatives to improve the world, social entrepreneurs from all over the world—especially young people—are given the tools they need through the Entrepreneurship Campus. Participants are invited to submit their unique ideas and projects that address one or more of the 17 Sustainable Development Goals and are meaningful to society.
Application: In progress
Deadline: September 15th, 2022
Prize: Numerous Prizes
TechCrunch Disrupt 2022
For early-stage startups who want to rule the world and win over the TechCrunch judges, the Startup Battlefield at Disrupt SF is always the place to be—encompassing topics like HealthTech, FinTech, VR, Robotics, and Artificial Intelligence. That is probably the closest thing to Silicon Valley there is. You can be sure that this event (and pitch competition) is one you shouldn't miss, given that prior winners have included businesses like Dropbox.
Tech Crunch has been one of the most talked about and leading funding competitions for entrepreneurs for the last many years.
Application: September 14th, 2022
Location: San Francisco, CA.
Deadline: September 16th, 2022
Prize: $100,000
Slush 100
Out of all the funding competitions for entrepreneurs, this competition highlights early-stage startups, which are at the heart of Slush. Every 100 participating businesses receive invaluable feedback, invites to prominent events, and stage time. Companies founded in 2019 or later that have raised at least 500 euros in equity investment are eligible for the Slush 100.
Application: In progress.
Deadline: September 22nd, 2022
Prize: Numerous Prizes
The Startup World Cup (SWC) 2022
Aimed at improving people's lives and changing industries, such as healthcare, artificial intelligence, robotics, transportation, financial technology, IoT, augmented reality, and agriculture. The Startup World Cup (SWC), which takes place in San Francisco, California, USA, is sponsored by Pegasus Tech Ventures. It culminates in a gathering in Silicon Valley where contestants will compete for a $1 million investment. Attendees will have the chance to network with influential business people.
Marc Randolph from Netflix and Steve Wozniak from Apple was part of the panel of judges last year. The cost of admission ranges from $80 to $399. These types of funding competitions for entrepreneurs are extremely important for local businesses and startups.
Application: In progress
Deadline: September 30, 2022
Prizes: $1,000,000 as investments
4YFN Awards 2023
The 4YFN Awards, a worldwide startup competition, seeks out the top startups globally. It is the best formal recognition granted solely to startups at MWC Barcelona 2023.
Application: In progress.
Deadline: October 18th, 2022
Prize: Numerous Prizes
The LG NOVA Global Challenge 2022:
LG is constantly on the hunt for breakthrough ideas to help create an advanced lifestyle for the benefit of individuals, groups, and the environment. Selected businesses can enroll in a 6 to 9-month challenge program to grow their startups with LG NOVA Global Challenge.
Application: In progress.
Deadline: October 27th, 2022
Prize: Numerous Prizes
Web Summit PITCH 2022
If your product idea hasn't changed much in the last three years and your total capital is still less than three million euros. Now is the time to change everything for the Web Summit competition. Get ready to compete against other businesses in front of founders of some of the largest corporations worldwide. A ticket costs €850, but if you pre-register, you can receive one more ticket for free.
Application: November 1st, 2022
Deadline: November 4th, 2022
Prize: There is no monetary prize, but the exposure is priceless.
Jacobs Startup Competition (JSC)
Global student entrepreneurs from all over the world compete in the Jacobs Startup Competition. Since JSC is operated solely by committed students, it appreciates anyone ready to provide their time, knowledge, and experience during pitch competitions, whether through teaching, working with a major international corporation, or founding their own business. To help its members launch their businesses, it offers a wide range of mentorship, webinar, workshop, and coaching options.
Application: October 10th, 2022
Deadline: December 4th, 2022
Eligibility: JSC applicants that have made it to the final ten teams in previous editions are not eligible for consideration.
Prize: 1st prize, €3,000. 2nd prize, €1,000. 3rd prize, €500
GSV Summit Cup Pitch
The GSV Cup Pitch is open to businesses in their seed or pre-seed stages in the technology or education sectors. Applications are assessed privately using the "Five P's" methodology.
Application: In progress.
Deadline: To Be Announced
Prize: Numerous Prizes
Web Summit 2022 Startup Competition
Develop contacts with people who can help you progress while learning from the leading experts in your field and showcasing your ground-breaking idea to tens of thousands of attendees. At Web Summit, your startup gets showcased. Only companies participating in Web Summit's ALPHA startup program are eligible for these opportunities.
Application: In progress.
Deadline: To Be Announced
Prize: Numerous Prizes
Hatch Pitch 2022
You can access potential clients, investors, and international media through the Hatch Pitch competition. Your pitch will be streamed online to their global audiences, and the chosen teams will receive customized pitch training and feedback from professionals.
Application: In progress.
Deadline: To Be Announced
Prize: Numerous Prizes
MIT Startup Competition 2022
Suppose you are a student of the Massachusetts Institute of Technology (MIT) student, then the MIT $100K Entrepreneurship Pitch Competition might be the perfect competition for you. It will allow you to network and access a true powerhouse's network and resources, and it'll take place in Cambridge, Massachusetts. This competition typically has a broad spectrum and is technology focused. This competition comes in three stages: launch, pitch, and accelerate. During the competition's opening round, you'll only be able to present a pitch of your business concept for 90 seconds in front of the judges and an extensive live audience.
Application: In progress.
Deadline: To Be Announced
Eligibility: Only registered MIT students are eligible.
Prize: $5,000 at the first stage, $10,000 at the second stage, and $100,000 at the final step.
ESI Startup Competition
This competition is for you if you live in Europe and think your idea or business concept may positively impact society. Every year's theme is different, but the emphasis is on concepts that "find answers to the problems affecting our society."
Modern programs and products with a social component are the main focus of the European Social Innovation Competition, which is run by the European Commission and held in every European country. The Diogo Vasconcelos Memorial Challenge Prize, now in its eighth year, aims to inspire and equip young people. This year's location is Brussels, Belgium.
Application: In progress
Deadline: To Be Announced
Prize: €50,000
U.Pitch Competition 2022
U. Pitch is a competition for college students (you have 90 seconds total). To join, you have to be enrolled in school or have recently graduated. According to Future Founders, every young person can be a business owner. And it brings students from various colleges together to propose their ideas to the business sector.
Application: In progress
Deadline: To Be Announced
Prize: $10,000
GSC 2022
Though it will only be a verbal battle using solid arguments, you'll get to compete inside a battleground in the Global Startup Competition (GSC). This competition is not referred to be "the world's best startup competition" for nothing, and it promises to connect you to industry experts globally. Additionally, the startup pitch competition will only be held online in 2022!
Application: In progress
Deadline: To Be Announced
Prize: Business growth support for a year with expenses covered. You could also receive an investment of about €500,000
Cartier Women's Initiative Awards 2022
That is always a wise move. The Cartier Women's Initiative Awards aims to foster equality in the startup world by supporting female entrepreneurs in their approach to tackling current global concerns. Consumer products, education and culture, hospitality and tourism, and science are a few theme categories.
Application: To Be Announced
Deadline: To Be Announced
Prize: The first seven winners will get coaching and a $100,000 prize. Also receiving $30,000 each will be the other 14 finalists.
Entrepreneurship World Cup Pitch Competition (EWC) 2022
Entrepreneurs who want to participate in the most extensive support network and pitch competition can now submit applications to the Entrepreneurship World Cup Pitch Competition. The program offers business owners from 200 different nations the chance to compete for a share of $1 million in addition to other funding opportunities by presenting on a large platform.
Application: In Progress
Deadline: To Be Announced
Prize: Numerous Prizes
Get Pitching!
It takes more than a strong business plan to prevail in funding competitions for entrepreneurs. Although it is one of the essential components for your success when making a presentation to investors, you must prepare because you won't just be pitching your business idea but also competing with other creative entrepreneurs. Now that you have a few startup pitch competitions to pick from, take advantage of the chance to develop your audience and network with people who can help you with your future business endeavors.