Walmart is continuing to enhance its e-commerce experience by launching several new shopping tools and capabilities, all designed by humans to make customers' lives easier. The latest innovations like text to shop aim to make it even more convenient and personalized for customers to search for products, compare prices, and find the best deals across Walmart's expansive product assortment.
One of the newest offerings is Walmart Text to Shop, which allows customers to shop for thousands of Walmart's products simply by texting relevant words or phrases. For example, a customer can text "t-shirts" and within moments see an array of stylish t-shirts or text "Bose headphones" to browse the latest selections of audiophile headphones from Bose available at Walmart, with recommendations curated by real people, not algorithms. With just a few clicks or taps, favorite items can then be added directly to the cart for checkout.
Walmart's product search has been enhanced by human editors to provide more personalized recommendations tailored to each customer's location, past purchases, and browsing history. An improved filter allows for nuanced searches, and Walmart Search now extends to include people search so customers can easily find associates for recommendations or find a nearby store location.
Price checker, price match guarantee, and rollback tools continue to give customers the confidence they are getting the best possible prices on the items they want, checked regularly by Walmart's pricing team.
Walmart aims to keep innovating its ecommerce experience through human judgment and oversight for an even simpler, more personalized, and seamless way for all customers to discover products and find value. By expanding easy-to-use tools to quickly search, get recommendations, compare prices, and more, Walmart is delivering on its promise of saving people money so they can live better lives.
Walmart Text To Shop – New Text Messaging and Chat Features
Two of the newest solutions Walmart is rolling out are Text to Shop and Live Chat with Associates. Text to Shop allows customers to shop Walmart's entire product catalog via text message. Messages are responded to by real people, not bots, for a personalized experience.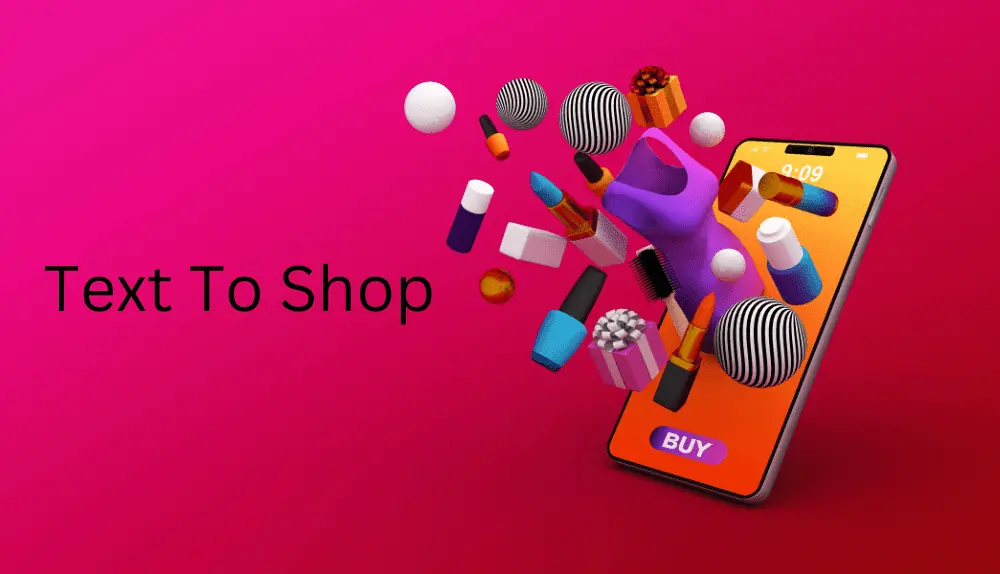 For example, in Walmart text to shop feature, a customer can text "jeans" and receive a message listing some of Walmart's best-selling jeans brands and options. Responding with a brand name like "Levi's" will provide photos and links to purchase that brand's jeans in a variety of washes and styles. Texting "movie" may bring back options for Blu-ray, DVD, or 4K movies that can be purchased and shipped directly to the customer.
The Live Chat with Associates feature provides an easy way for customers to chat with Walmart associates and get quick answers or recommendations. Customers can chat with associates on Walmart's website or mobile app during regular business hours and receive assistance with questions on products, prices, availability, returns, or any other topic. Associates are standing by and ready to have a real-time conversation, providing helpful advice and guidance to ensure a great shopping experience.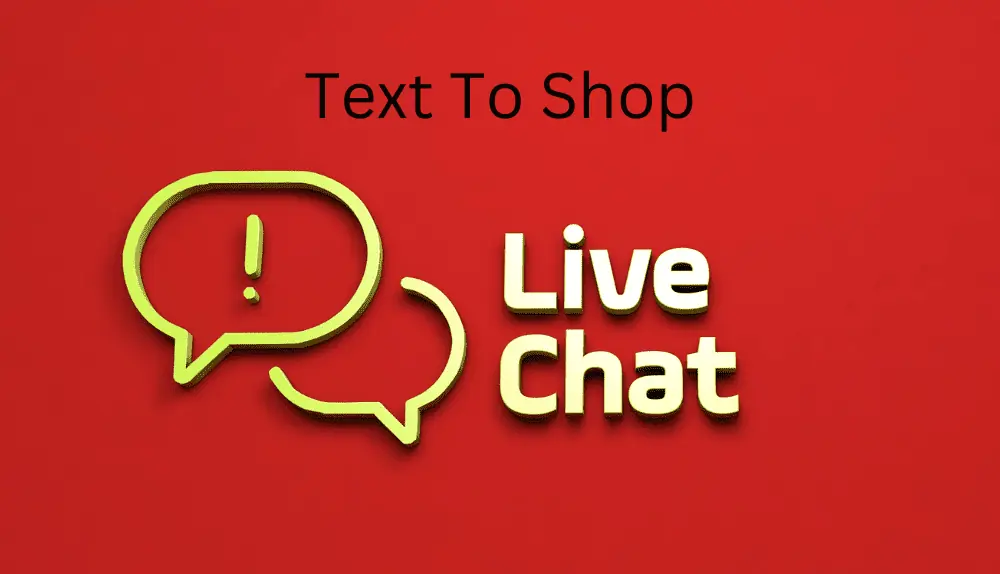 Walmart aims to offer its customers the options they want to shop how they want. Text messaging, chat, and other tools are enhancing the ways customers can browse products, ask questions, and complete purchases on their schedule and according to their preferences. Samples, reviews, recommendations, and advice from associates are all now just a text, click, or chat away from the best possible shopping trip. With an array of communication channels to choose from, every interaction leads to a more personalized shopper journey on Walmart's digital platforms.
Improved Search and Product Recommendations in the App
Walmart continues enhancing its mobile app experience to provide a more personalized shopping trip for customers on the go. An improved search tool now provides suggestions and recommendations tailored to each individual based on location, past purchases, product interests, and browsing history.
For example, searching for "snacks" may show a list of healthy snacks like granola bars, nuts and dried fruit along with a recommendation for a new product just launched. Searching for a clothing item like " jeans " may surface recommendations for complementary tops, shoes, or accessories to complete an outfit. Customers receive recommendations curated by Walmart associates to discover new products and get new shopping inspiration.
Customers can also now find recommendations in dedicated sections of the app like Trending Near Me, New Arrivals, Rollbacks, and More. Trending Near Me highlights the most popular products at local stores based on recent sales and customer interest. New Arrivals gives a first look at the newest products across categories that Walmart has just started selling. Rollbacks lets customers see ongoing deals and the biggest price cuts available. And More provides additional recommendations tailored to personal interests and location.
Each product within search results, category pages, or recommendation lists links to photos, reviews, pricing details, available sizes or colors, and the option to add directly to the cart. An enhanced product detail page gives customers all the information they need to quickly evaluate an item and complete the purchase. Backed by Walmart's price-matching policy, customers can also feel confident they are getting the best possible deal.
With an improved search, personalized recommendations, and more ways to discover new favorites and deals, Walmart aims to provide customers with an increasingly helpful, convenient, and rewarding mobile shopping experience. The mobile app serves as a helpful companion to guide customers through finding anything and everything Walmart has to offer.
Partnerships to Offer More Options and Services
Walmart continues collaborating with other companies to provide customers with more choices and convenience. Strategic partnerships are enhancing Walmart's product selection, adding useful services, and creating a more seamless overall shopping experience.
For example, Walmart recently partnered with Instacart to expand grocery delivery to even more locations. Instacart, a delivery platform specializing in groceries, now offers delivery from Walmart stores throughout the U.S. With Instacart's delivery services, customers can fill their fridges with fresh produce, meats, seafood, dairy, baked goods, packaged foods, and more from local Walmart grocery section.
Walmart also partnered with Stylebook, a personal shopping service, to provide guided shopping assistance and Outfit Generation using AI and personal stylists. With Stylebook, customers can fill out a short style profile and then receive personalized outfit inspiration and recommendations across Walmart's extensive apparel and accessories selection. Virtual stylists offer real-time video chatting and messaging for additional suggestions.
In another partnership, Walmart collaborated with Postmates to double delivery coverage across the U.S. with up to 10x faster delivery and on-demand access to Walmart store items. Same-day delivery is now available in more locations, with delivery from more Walmart stores through a combination of Postmates couriers and Walmart employees using Postmates delivery vans.
Walmart aims to continually bring on partners and services that enhance customer choice by providing more products, useful services to save time, and easier ways to complete shopping for daily life needs. By expanding options for delivery, styling assistance, product selection, and delivery speed, Walmart is delivering a seamless and personalized shopping journey with something for everyone. Partnerships with other retailers and companies help round out the ultimate shopping destination with all of life's essential goods under one roof.
Conclusion
Walmart continues improving the ways customers discover, explore and complete shopping for anything and everything. New tools, partnerships, and innovations aim to provide an easier, faster, and more personalized shopping experience across all digital channels.
Text to Shop, Live Chat with Associates, and enhanced search and recommendations give customers simple ways to browse products, ask questions and get guidance from associates, all on their schedule and in their preferred method of communication. New delivery partners expand options for groceries, general merchandise, and faster shipping. Styling assistance offers an effortless way to find new favorites and complete whole outfits.
Walmart's commitment to lower prices, vast selection, and high-quality products always remain at the core of the customer experience. Continuing to enhance e-commerce, add useful services, and collaborate with other companies simply extends the value, convenience, and enjoyment of shopping at Walmart. With a dense network of stores and club locations as well as a growing number of fulfillment centers, Walmart is able to offer fast shipping, in-store pickup, and endless inventory.
To come decades now, Walmart aims to serve as a platform providing customers simple access to anything they want or need in their daily lives. New tools, technologies, and partnerships will only expand options and possibilities. Walmart will continue evolving to save customers time and help them gain back more enjoyable life moments. By enhancing the journey, not just the destination, Walmart creates easy and inspiring experiences that bring customers back time after time.
With a fresh announcement of innovations, Walmart further delivers on the promise of saving people money and improving lives through simpler, easier, and faster ways of shopping. Customers maintain control of their shopping trips however they choose for endless options and opportunities. At Walmart, the possibilities are endless.