TJX forecasts a slowing down in sales of HomeGoods even after they did a record expansion. The company, the owner of TJ Maxx, HomeGoods, and Marshalls, reported stronger-than-expected sales and profit for the quarter but forecasted slowing growth for home goods amid an ongoing housing boom. TJX has benefited tremendously from increased consumer spending on home furnishings and decor over the past year, with comparable sales at its HomeGoods chain surging 12% in the latest quarter.
However, as home sales moderate and TJX laps exceptionally robust year-ago results, the company expects home category sales growth will decelerate. "We're comping against a very strong home goods number last year, so we do expect that to decelerate a bit," Chief Operating Officer Scott Goldenberg said in an interview. The home market "has moderated a little bit, so we'll have to manage against that."
Still, TJX's overall business remains on track for solid expansion as more shoppers turn to its discount chains for bargains on apparel, beauty, and other products. TJX reported quarterly sales of $9.8 billion, ahead of estimates, and a profit of $1.02 a share, also topping forecasts. Although higher costs are squeezing margins, TJX believes its value formula and efficient operations will enable continued growth.
TJX's ability to keep on winning over budget-focused customers, even as its home sales grow at a slower pace, will determine whether the retailer can keep the good times rolling. After a record year, TJX is bracing for decelerating home category growth but remains poised for broad success throughout its store fleet and new venues like e-commerce and China.
TJX Forecasts – Record Home Goods Sales and Profit Growth
TJX reported quarterly sales of $9.8 billion, ahead of estimates, and a profit of $1.02 a share, also topping forecasts. HomeGoods comparable store sales soared 12% in the quarter, while T.J. Maxx's comparable sales rose 7%.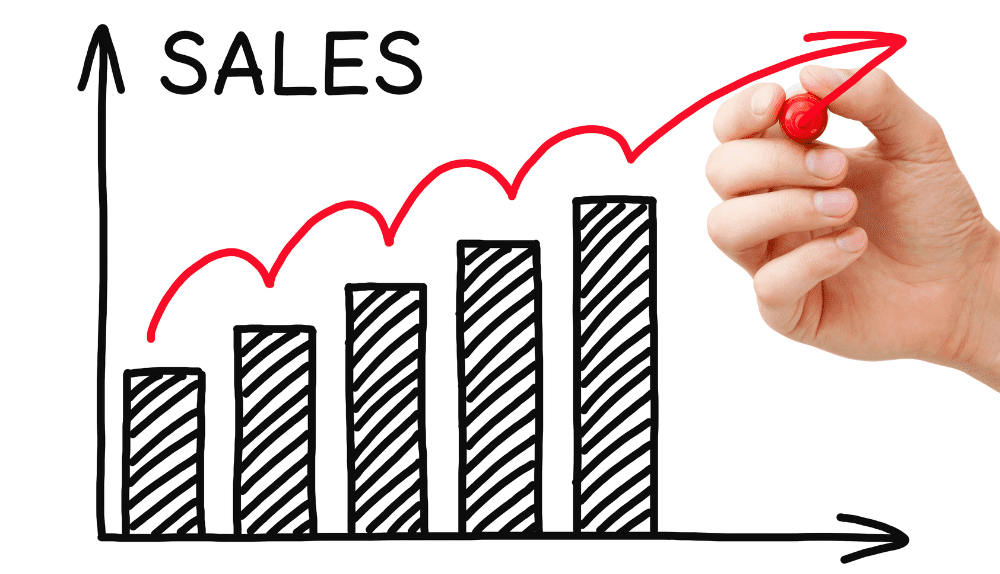 Gross margin expanded 120 basis points to 38.8% in the quarter, reflecting fewer markdowns and a higher proportion of full-price sales. HomeGoods has been a key driver of profit gains, with its margins improving by over 500 basis points from 2016 to 2019 as the chain benefited from surging customer demand and an elevated product mix.
However, higher freight, wage, and rent costs also put pressure on profits, signaling the potential impacts of tariffs and rising minimum wages. Higher costs will weigh on margins in the year ahead, executives said, as TJX aims to continue investing in growth opportunities.
TJX's profit performance highlighted the payoff from its strategy of stocking trendy and affordable goods to attract deal-hunting shoppers. The off-price model, combined with operational efficiency, enabled TJX to produce strong returns even as competitors struggled with the rise of e-commerce. By keeping bargains flowing and costs in check, TJX built a highly profitable empire of stores that continues gaining ground.
Record home sales fueled a substantial increase in profits over the past year, demonstrating the success of new home goods categories and formats. However, as the housing market cools, TJX will rely more on apparel, beauty, and other products to sustain growth, in addition to new channels like e-commerce, international expansion, and store fleet optimization.
Slowing Housing-Driven Demand
Despite slowing home sales, TJX executives said the company remains on track for comparable sales growth of 3-4% in the current quarter and 5% annually, which would mark the 25th straight year of sales gains. TJX also forecast profit margins will continue to expand this year, suggesting its discount model remains well-positioned even with cost pressures.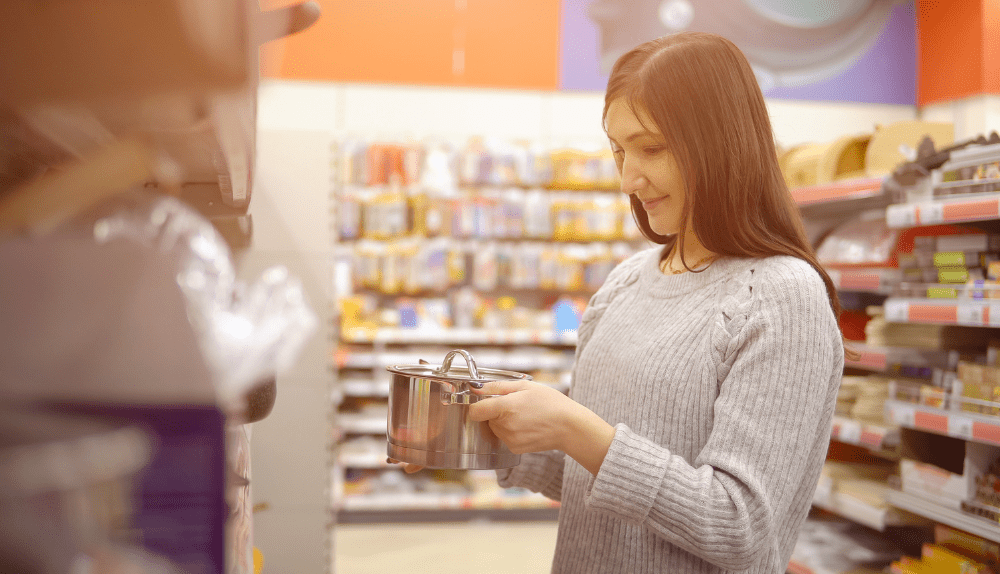 "As we've seen for years, TJX benefits greatly from consumer focus on value, and from our efficient operations and effective merchandising," CEO Ernie Herrman said. While home category growth is decelerating, TJX can leverage its successful formula across apparel, beauty, accessories, and other products to offset slowing home goods sales.
TJX believes its value proposition has enduring power, able to attract budget-conscious customers even as economic conditions change. By consistently delivering more for less through a curated mix of trendy goods, TJX has built a very loyal base of shoppers that continues turning to its stores and website for great deals. Strong traffic and conversion, combined with expense control, will enable ongoing profit and sales gains, executives said.
Cost pressures pose risks, but TJX is focused on managing expenses to maintain an advantage. With slow and steady growth, TJX can further expand its profit margins through productivity improvements, space optimization, and other initiatives. Success controlling costs would give TJX additional fuel to invest in new growth drivers such as e-commerce, international expansion of HomeGoods, and new store concepts.
Overall, while housing market influences are creating some headwinds, TJX is steering a steady course for continued progress. Decade after decade, TJX's formula for delivering bargains and value has sustained a winning business model in retail. Looking ahead, TJX sees the potential to build on its success across channels, categories, geographies, and more.
Potential Upsides from China and E-Commerce
TJX sees opportunities for growth through the continued build-out of its HomeGoods business in China, where it aims to open 500 stores and expand of e-commerce and omnichannel capabilities. Online sales at TJX's stores in the U.S. rose 60% year over year in the quarter, though still made up only about 10% of total sales. There is significant potential for further gains in digital and mobile commerce.
TJX believes HomeGoods can achieve similar success in China as elsewhere, as Chinese consumers increasingly spend more of their income on home furnishings and decoration. Successful expansion in China could provide a meaningful boost to group sales and profit in the years ahead.
China is a large and growing market for home furnishings, with a rising middle class willing to spend on trendy and affordable home decor. By adapting its HomeGoods format to China with trendier merchandise and greater use of e-commerce, TJX aims to capture market share from smaller local players and drive traffic to its stores. If achieved, the expansion of HomeGoods in China could add over $1 billion in annual sales, according to company estimates.
Like China, e-commerce also holds substantial promise if TJX is able to gain more online business from existing customers and win new digitally-focused shoppers. With heavier investments in technology, fulfillment, and product images/content, TJX can enhance the customer experience on all digital touchpoints and drive a greater portion of sales through its website and apps.
Integrating physical and online shopping is key to winning customers in today's retail landscape. TJX is focused on omnichannel opportunities like click-in-store, reserving online/pickup in-store, and collaborating with online brands to offer their products. Progress across channels will be essential to sustaining growth as competitors large and small step up their own digital transformations.
Strong real-world success combined with advances online provides a compelling model for continued progress at TJX. By leveraging its formula globally and digitally, TJX sees substantial potential to keep expanding sales and profit for years to come despite an evolving retail world.
Conclusion
While TJX is bracing for slowing growth in its home goods business, the off-price retailer remains poised for solid expansion overall, leveraging its discount formula and efficiencies to drive profit margins and returns. TJX's store fleet in the U.S. continues to hold opportunities for opening new outlets, while e-commerce provides another growth path with substantial long-term potential. Internationally, the deep build-out of HomeGoods in China in particular is a game changer if achieved.
Although the housing boom is moderating, TJX's ability to keep on winning over budget-focused customers bodes well for its enduring success as an affordable store for treasure hunting. By constantly refreshing trends and delivering more for less across categories, TJX sustains a very loyal base that continues discovering new favorites at its stores. This formula, together with cost controls and strategic investments, has enabled TJX to thrive for decades and lead the off-price segment.
Looking ahead, TJX sees possibilities for more growth through strategies like expanding e-commerce, developing new store concepts, optimizing its real estate portfolio, and gaining a share in China's home furnishings market. However, competitive pressures are rising rapidly both from online rivals and value-focused strategies from traditional retailers. TJX must continue evolving its formula to stay one step ahead, keeping the best trends and deals flowing across channels to excite budget shoppers.
While externals are creating some headwinds, TJX's focus on efficiency, everyday value, and strategic reinvention keeps its business gaining momentum. Success investing in new drivers of growth while maintaining fiscal discipline would allow TJX to keep delivering progress for shareholders, team members, vendors, and the many customers who believe it offers more for their money during any economic cycle. Decades of winning at off-price and record returns show what TJX can achieve by marching to the beats of its own drum. Its future remains bright as a company that never stops hunting for a great value.