Walmart, the world's largest retailer, is launching a digital bank in collaboration with fintech startup One, challenging traditional banks and tech giants in the financial services space. The new digital banking service aims to provide affordable and accessible banking options to Walmart's large customer base and underbanked communities.
Walmart currently has over 265 million customers who visit its stores each week and the company aims to leverage this existing base to attract new banking customers. However, Walmart is not introducing yet another neo-bank startup but rather partnering with One, a proven fintech company that provides the technology and banking services to power the new digital bank.
This partnership will enable Walmart to quickly enter the competitive digital banking sector using an established platform and services instead of building its own from scratch.
Launching a digital bank is a bold move that demonstrates Walmart's ambition to expand beyond retail and provide customers with additional financial products and services. At the same time, Walmart's partnership with One shows its recognition that entering banking would be difficult to do alone, especially when competing with both traditional banks and big tech companies moving into financial services.
While the collaboration gives Walmart a head start, successfully competing in digital banking will still require continued innovation, affordable offerings, and the trust of customers in this new type of banking relationship. When live, Walmart's digital bank aims to provide an alternative to the existing system by demonstrating that banking can be simpler, more accessible, and fair.
Partnership with Fintech startup One
One is a Los Angeles-based startup founded in 2016 by former executives at U.S. Bancorp and American Express. Walmart partnered with One to launch the new digital bank on One's mobile platform and bank capabilities including deposit accounts with no monthly fees or minimum balances. The partnership will enable Walmart to quickly enter the competitive digital banking sector with a proven technology and banking services provider.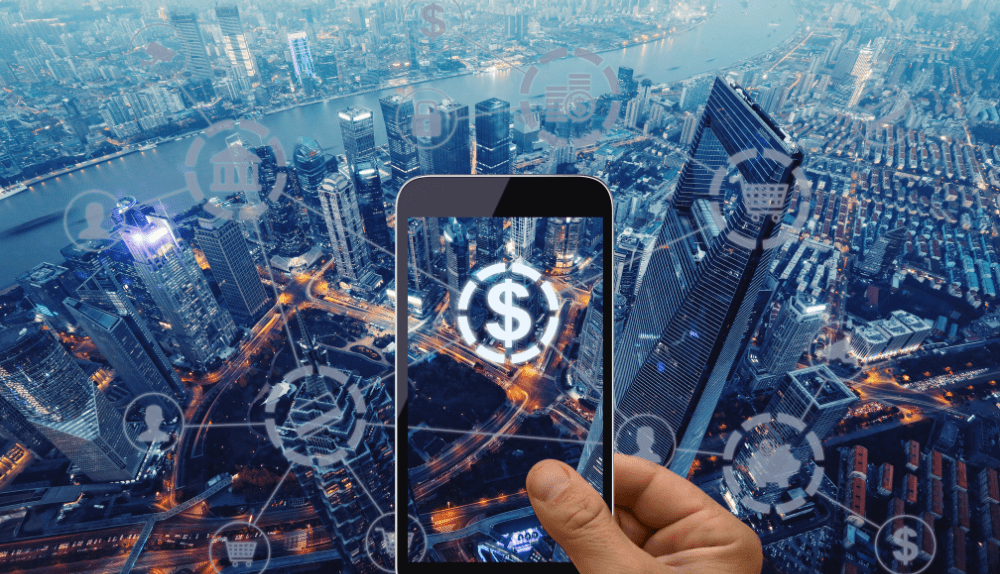 One founder and leaders have decades of experience from top financial institutions, giving them insights into how to build technology and services that reshape banking for customers and companies. They developed One's platform to provide a modern and simplified infrastructure for digital banks with the scalability to support huge customer bases. By partnering with One, Walmart leverages this platform and expertise, allowing it to launch its new digital bank rapidly and effectively.
Walmart's selection of One shows its ability to identify startups with innovative technology, experienced leadership, and the potential for true partnership. Rather than attempting to replicate One's capabilities internally, Walmart chose to collaborate, integrating One's platform and services into its own offerings. This type of partnership between a massive legacy company and a nimble fintech startup stands to benefit both, and in this case, the customers they jointly serve.
Through its partnership with Fintech Startup One, Walmart gains access to core infrastructure, banking licenses, and services that would be difficult and time-consuming to build itself. At the same time, One's platform is customized and scaled to meet the needs of Walmart, one of the largest companies in the world. Their partnership illustrates how disruptive collaboration can be as companies work together instead of competing alone. By combining forces, Walmart and One aim to bring simple, affordable, and fair banking within reach of millions of new customers.
Targeting Underserved Customers
Walmart's new digital bank aims to make affordable and accessible banking available to underserved customer groups who lack good options for financial services. Walmart sees an opportunity to provide simple, low-cost banking solutions to low-to-moderate-income individuals, immigrants, and communities of color that often face poor service, hidden fees, and lack of local branch access from mainstream banks.
Many traditional banks have closed branches in underserved areas, leaving residents with few choices for basic banking needs. Walmart's digital bank fills this void with an affordable mobile-based service for customers to easily keep, send and borrow money using just a smartphone. By focusing on underserved communities, Walmart's partnership with One advance financial inclusion and provides greater resources and opportunities for marginalized groups.
Providing fair and transparent banking options aligns with Walmart's mission to offer customers the lowest prices possible. Its new digital bank brings this mission to financial services through straightforward pricing, no-surprise fees, and equitable lending practices while still offering useful features like direct deposit, bill pay, mobile check deposit, and more. Walmart aims to build trust in underserved groups by demonstrating its dedication to supporting their financial well-being, especially as other companies often do not.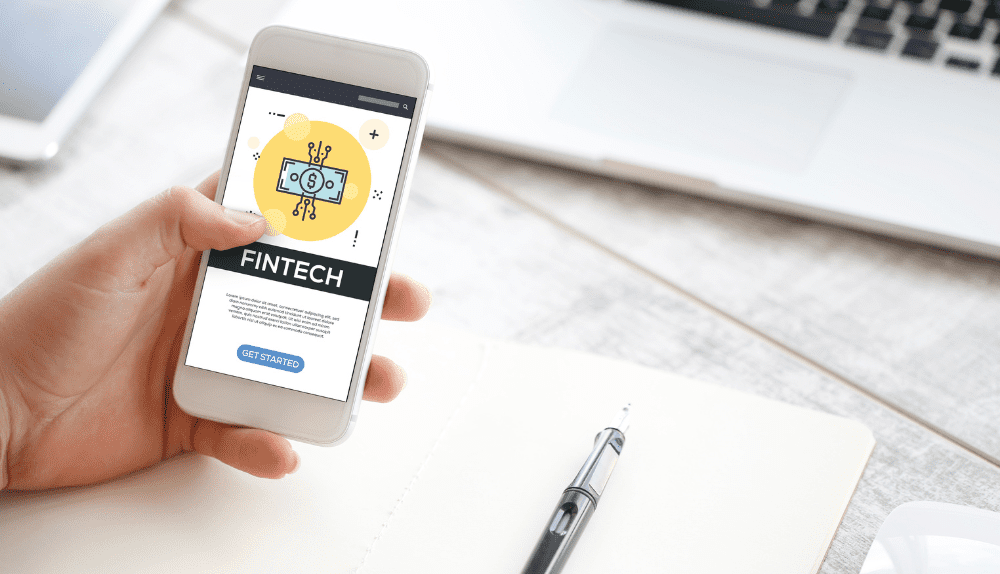 Launching an innovative digital-first bank targeted at underserved populations establishes Walmart as a leader in shaping the future of banking. At the same time, Walmart leverages its retail presence and brand to reach these communities in a way that would be nearly impossible for a standalone startup. Through its partnership with fintech startup One, Walmart combines the strengths of a proven technology provider and a company committed to serving all customers affordably and fairly within financial systems. Together, they hope to disrupt how underserved groups experience and engage with banking through meaningful and impactful changes.
Challenging Big Tech in Banking
Walmart's move to launch its own digital bank also positions it as a competitor to big tech companies expanding into financial services like Apple, Google, Facebook, and others. These companies have significant advantages with their large customer bases and data, posing a major threat to traditional banks. Walmart's partnership with fintech startup One shows it can match the technology and services of big tech companies in banking, while also tapping into its retail base.
However, Walmart will still face challenges keeping up with the innovation and scale of large tech companies in this space. Big tech companies have the resources and desire to rapidly develop new banking features, accumulate more customer data, and potentially Roll out their own stablecoins or other cryptocurrency services. Walmart would need to continuously improve its partnership with One and develop new strategies to counter these competitive threats from Silicon Valley giants moving into finance.
While big tech in banking poses risks, it also creates opportunities for collaboration rather than just competition. Walmart and another large tech company, for example, could partner to provide more comprehensive financial services to their combined customer bases. There is potential for partnerships that leverage each company's strengths rather than trying to build out all banking capabilities internally. These types of partnerships between tech companies and retailers could disrupt the industry even more significantly than any one company entering banking on its own.
Launching a financial services partnership as an alternative to big tech companies in banking establishes Walmart as an innovator pushing back against the biggest players in technology. By demonstrating that retailers can adapt, partner, and compete with Silicon Valley at its own game, Walmart inspires other large companies to embrace innovation before being disrupted. At the same time, Walmart leverages its brand, data, and scale as the world's largest retailer to establish itself as a real competitor to big tech in the race to provide customers with comprehensive financial products and services.
While the future remains uncertain, Walmart's move to launch a digital bank in partnership with One is an important step that could shift dynamics with big tech companies and reshape the broader banking landscape. Together, they aim to simplify, humanize and enhance financial services in ways that counter the threats of tech giants dominating finance through data and algorithms alone. The introduction of Walmart's digital bank makes the competition in digital finance far more complex and unpredictable, which can only benefit consumers and communities in the long run.
Conclusion
In summary, Walmart's collaboration with fintech startup One to launch a digital bank aims to make affordable and accessible banking available to more customers while challenging both traditional banks and big tech companies. While the partnership enables Walmart to quickly enter the digital banking sector, it remains to be seen whether the new service can effectively compete with the scale and innovation of its much larger competitors.
The launch of Walmart's digital bank is an important move that will potentially disrupt the banking industry in meaningful ways through simplicity, affordability, and partnership rather than competition alone. By targeting underserved communities, Walmart hopes to advance inclusion and reshape how marginalized groups engage with financial services. At the same time, Walmart positioning itself as an alternative to big tech in banking could slow the dominance of a few huge companies controlling more and more data and power.
There are certainly risks and obstacles ahead for Walmart's digital bank in attracting and retaining customers, developing new features, and generating sufficient revenue to sustain the partnership with One. However, if successful, Walmart's entry into banking could motivate other large companies outside of technology to embrace innovation through collaboration rather than acquisition. This stands to decentralize banking and provide more choice, better service, lower costs, and a greater focus on humanity rather than algorithms.
While only time will tell how Walmart's pivot into banking unfolds, its partnership with One to launch a digital-first service for underserved communities is a step in the right direction. By combining the technology and talents of a fintech startup with the scale, resources, and mission of a massive retailer, they aim to transform people's relationships with money in a way that expands access, boosts financial well-being, and builds trust. If achieved at scale, the impact of their partnership in banking could inspire meaningful progress on issues of equity, inclusion, and impact that reaches far beyond just finance.
Walmart's new digital bank is an ambitious bet that banking can be better, fairer, and more human-centric for far more people than today. The challenges ahead are enormous, but so is the potential for change. How this partnership between a tech startup and retailer evolves will be closely watched, as their success or struggle could shape the future of finance and Opportunity for years to come. With affordable, accessible, and partnership-based banking, there is hope that the system can better serve all those who need it most.