Email marketing remains one of the most effective digital marketing strategies for businesses to engage with customers, promote new offerings, drive website traffic, and boost sales. In the coming year, email marketing software options will continue advancing to simplify complex automation and personalization at scale.
For business owners seeking to implement or upgrade their email marketing technology, the choices available can seem overwhelming. The best email marketing software solutions share some common features like an easy-to-use email builder, integrations with other business tools, and advanced automation capabilities. However, they differ in their specific strengths, complexities, integrations, analytics, and price points.
Determining which software is the right fit depends on important factors like the size and growth of a business's email list; marketing experience level; technical resources available; and budget. Some niche providers focus on simplicity while enterprise vendors emphasize scale. Some offer all-in-one functionality while others allow for flexible, modular deployments.
With so many excellent options available, choosing an email marketing platform may seem daunting. But by evaluating key criteria, staying up to date on innovations, and testing software demos, business owners can find a solution that will transform how they engage their customers through email. The ideal email marketing tool will make campaigns more impactful and help businesses reach new heights of growth and success.
Best Email Marketing Software For Business Owners in 2023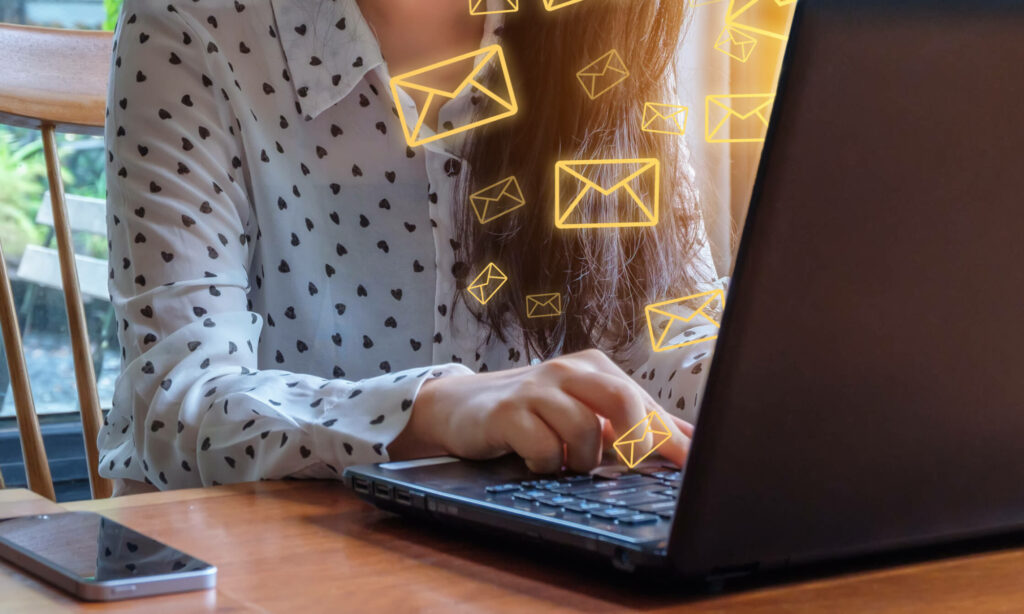 Easy-to-use email marketing software
For smaller businesses and marketing teams, easy-to-use email marketing software is ideal. These simple yet capable solutions allow users to build and automate email campaigns quickly without a steep learning curve.
Mailchimp remains one of the top choices for ease of use and intuitive design. Their drag-and-drop email builder creates mobile-responsive emails in minutes. An enormous free template library provides ready-made designs to simply customize. Integration with e-commerce platforms like Shopify and BigCommerce allows automated email sending based on customer actions like purchases or abandoned carts.
AWeber also ranks high for simplicity while offering more features than basic providers. Their dedicated e-commerce email marketing tools utilize shopping cart events and product catalogs to trigger automated campaigns. An easy-to-use workflow builder creates multi-step customer journeys and nurtures sequences without complex logic. Built-in reports and analytics provide insights to optimize performance over time.
Drip focuses exclusively on email automation and automation. Their simple workflow builder helps users construct automated multi-step "drips" that send the right email to the right recipient at just the right time. This nurture-based approach works especially well for selling online courses, digital downloads, design assets, and other types of digital products. Drip requires little to no technical skills to get started with powerful automation.
For budget-friendly, plug-and-play email marketing, easy-to-use software offers an easy choice. Features like drag-and-drop email builders, shopping cart integrations, workflow automation, and analytics reporting meet essential needs without steep learning curves. While these solutions may not suit high-volume, complex email marketing demands, they serve smaller businesses excellently and affordably. Easy-to-use email marketing software makes it possible for even novice users to implement an impactful email strategy.
Robust email marketing platforms
For businesses with larger customer lists, more sophisticated marketing needs, or enterprise demands, a robust email marketing platform is essential. These comprehensive solutions provide advanced features and integrations to achieve high performance, scalability, and ROI through email.
ActiveCampaign is a top choice for robust yet flexible email marketing. Their powerful workflow automation can handle complex multi-touch customer journeys, event-triggered campaigns, and cadenced nurture sequences. An extensive library of email templates and designs ensures fast, effective deliverables. CRM features like forms, onboarding flows, and engagement scoring help convert website visitors into loyal customers. Dedicated e-commerce features complement promotional email marketing well.
ConvertKit works best for creators, coaches, and consultants selling digital products or online courses. Their platform is designed specifically for automating email marketing and selling to customers. A simple yet beautiful drag-and-drop builder creates custom email templates or imports ready-made templates to personalize. Powerful rules-based automation triggers the right messages at the ideal times to move customers through the customer journey. Sales reporting and integrations with payment gateways allow for optimized marketing ROI.
Applications like ActiveCampaign and ConvertKit suit a variety of business models at scale with advanced features and integrations. For enterprises, a premier solution would include:
•Marketing automation tools including campaign building, workflows, triggers, and personalization
•CRM including lead management, customer profiles, engagement scoring, and onboarding
•Ecommerce capabilities leveraging shopping cart events, product catalogs, promotions, and more
•Analytics and reporting on key metrics like email open rates, click-throughs, conversions, revenue, and ROI
•Open APIs and integrations with 3rd-party services for custom extensions and modules
•A robust system architecture to support high-volume sending and global reach
Robust email marketing platforms empower businesses to achieve their digital marketing goals through scalable, automated email strategies. They provide the functionality and performance required for enterprises, fast-growth companies, and marketing teams needing to do more with limited resources. For demanding needs and larger customer bases, these types of comprehensive solutions are essential.
All-in-one marketing software
All-in-one marketing software combines multiple tools into one integrated platform. For business owners, these consolidated solutions provide benefits like simplified management, streamlined workflows, centralized data, and bundled pricing. Two top all-in-one options for email marketing and beyond include HubSpot Marketing Hub and Marketo Engagement Hub.
HubSpot Marketing Hub offers an inbound marketing platform with tools for email, content, social media, marketing automation, and analytics. Their drag-and-drop email builder creates mobile-friendly emails fast. List segmentation, campaigns, automation sequences, and integrations with CRM and e-commerce platforms to personalize experiences at scale. Tools for blogging, social sharing, analytics reports, and more boost marketing productivity and results. HubSpot suits growing businesses with evolving needs.
Marketo Engagement Hub provides a scalable solution for enterprises, large agencies, and high-volume email marketers. Their powerful automation and workflow capabilities handle complex multi-touch journeys and trigger-based campaigns with ease. Advanced segmentation, personalization features, and full CRM and MRP integrations drive revenue through the customer lifecycle. Real-time analytics on key metrics help optimize strategy and maximize ROI across digital channels. The Engagement Hub offers robust architecture, high-performance sending, and global implementation expertise.
Some benefits of all-in-one marketing software include:
•Simplified management of tools, data, and strategy across channels in one place. Less integration is required.
•Streamlined workflows and automated processes improve productivity. Complex multi-step journeys can execute seamlessly.
•Centralized data with CRM, true custom object capabilities, and advanced segmentation improve personalization.
•Bundled, affordable pricing provides good value, especially for growing needs. Scalability as the business evolves over time.
•Integrated tools promote a holistic approach to marketing. Synergies across email, content, social media, and more boost impact.
• great for mid to large-sized businesses, agencies, high-volume email senders, and complex automation needs.
Overall, all-in-one marketing software aims to consolidate the tools marketers rely on into a single, scalable platform. For many businesses, the benefits of simplified management, streamlined automation, centralized data, and affordable solutions make these types of integrated tools a compelling choice.
Self-service vs. managed email marketing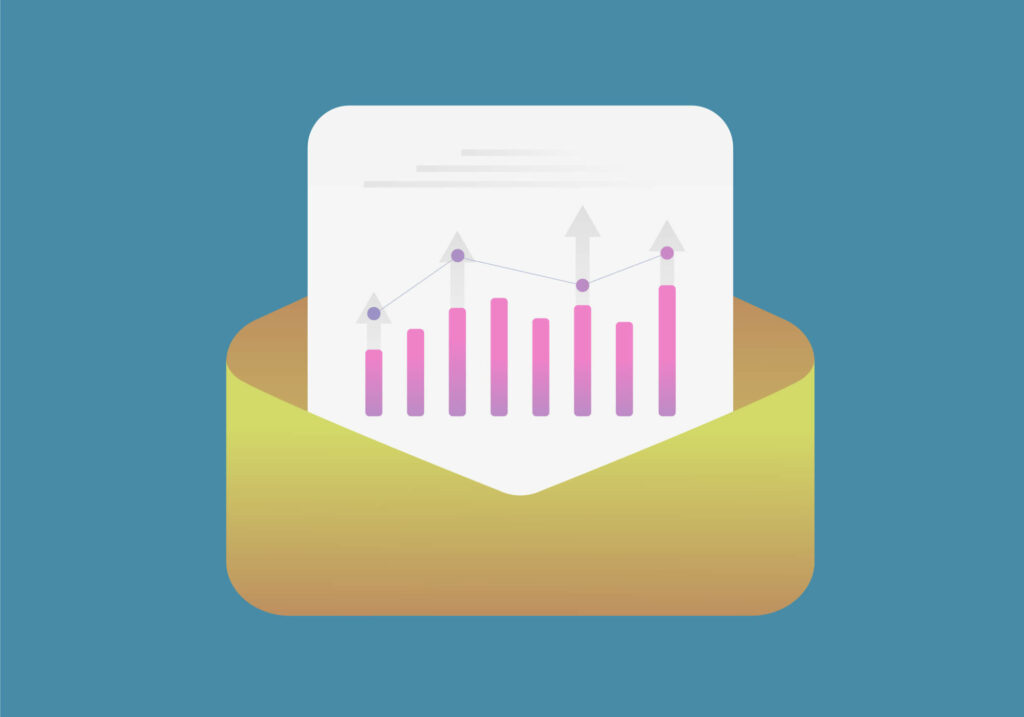 For business owners, the decision to use self-service email marketing software or hire an email service provider comes down to evaluating important factors like costs, resources, complexity, and skills.
Self-service email marketing provides more control and lower upfront costs since the business maintains full responsibility for campaigns and platform management. DIY email software options have become extremely easy to use, and many resources are available to help get started. However, self-service may require dedicating more time and technical resources to ensure email marketing success. It only makes sense if the staff has the skills, experience, and availability to handle responsibilities effectively.
Managed email marketing services offer managed campaigns and platform optimization for a recurring monthly fee. An email provider takes on responsibility for strategy, content creation, automation, and optimization so the business can focus on core competencies. However, ongoing costs may be higher, and less control is maintained over the overall email marketing approach. This option works best for businesses lacking dedicated email marketing resources or experience.
Some key factors to consider when choosing between self-service and managed email marketing include:
•Cost – Self-service often has lower upfront costs but requires investment in tools, training, and staff time. Managed services charge monthly fees but require little to no additional spending.
•Resources – Self-service may strain limited resources while managed services handle implementation and optimization. Staff availability and technical skills/experience matter.
•Complexity – Simple email marketing could be a good fit for self-service. Sophisticated automation, segmentation, and personalization often benefit from a provider's expertise.
•Control – Self-service provides full control and flexibility but managed services delegate more control and limit changes to strategy or platform.
•Skills – Minimal email marketing experience suggests starting with a provider while advanced proficiency could enable an effective self-service approach.
For many businesses, especially smaller ones without dedicated marketing staff, managed email marketing services represent an ideal solution. They handle responsibility so the business can stay focused on core operations. However, as email lists grow, resources and skills develop over time, or budgets allow for investment, transitioning from managed to self-service or a hybrid of the two may make sense. By evaluating requirements objectively, businesses can determine whether they are better suited to go it alone or partner with an email marketing provider.