Website builders have made it possible for businesses of all sizes and individuals to create sophisticated websites, even without any coding skills. These platforms have evolved immensely over the past decade, now offering hundreds of stylish templates, useful features, and affordable pricing plans.
Choosing a website builder for 2023 is easier than ever before, with many builders focusing on an intuitive drag-and-drop interface, storied templates created by professional designers, and the ability to add key functionality like an online store, booking system, or membership site. While the builders reviewed here aim to eliminate the need for coding, they continue advancing their tools to provide more customized design options and integrations.
Best Website Builders in 2023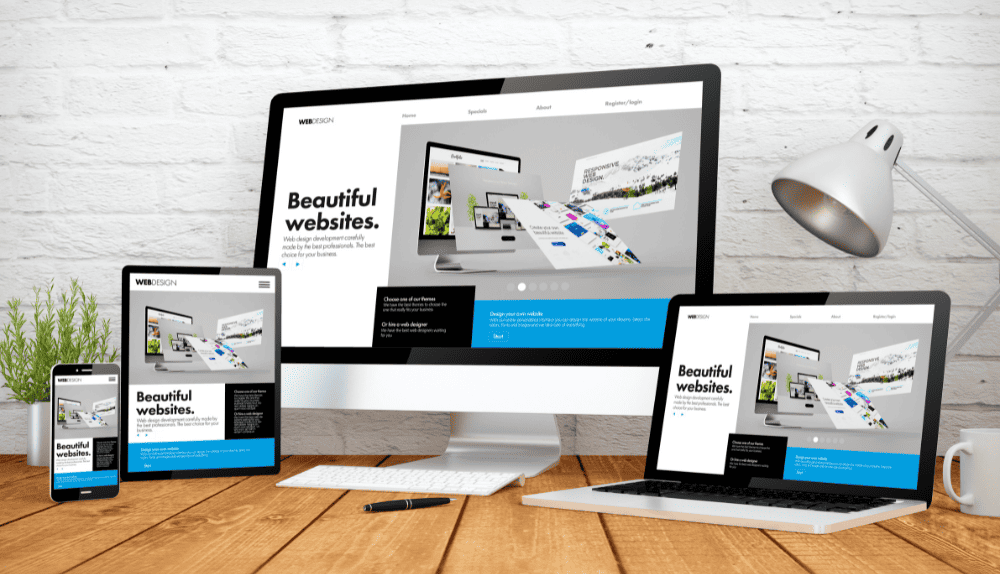 Whether you want to start a blog, sell handcrafted goods, or raise brand awareness, a website builder can help you achieve a professional online presence without complex technical skills. This guide will evaluate the top website builders in 2023 based on their ease of use, available features, selection of templates, and competitive pricing to determine the best options for your needs. With more choices than ever, you can feel confident selecting a builder that will allow you to create and maintain the perfect platform for your vision.
Squarespace
In my search for the best website builders, Squarespace rose to the top of the list. It's the tool I would recommend to anyone looking to create an elegant yet functional website without any coding experience. Squarespace has hundreds of beautifully designed templates crafted by experts with an eye for layout, typography, and visual flow. Choosing a template is simple, but the best part is how easy it is to customize any element to make it uniquely yours.
Whether you want to add more images, change the colors to match your brand, modify text styles or sizing, or rearrange sections or widget positions, Squarespace's intuitive drag-and-drop editor allows you to do all of this without needing to know any code. You have full control and flexibility to build the site that visually brings your vision to life. They even have an extensive collection of high-resolution photos, icons, and graphics that can be seamlessly dropped into your pages.
And with plans starting at $14/month, Squarespace is budget-friendly enough for most personal or small business needs. Storage and bandwidth allowances start generously at 15GB and 200GB respectively and increase at higher plans, allowing plenty of room to host your media and content. You can even add custom domains, an e-commerce store, online course enrollment, membership management, and file sharing to your site depending on its purpose.
Squarespace's reasonably priced plans, beautiful design tools, and exceptional simplicity make it my top choice for crafting an elegant website on your own terms. They continue improving their platform to provide the smoothest, most hassle-free experience possible while expanding integrations with other services over time. However, their focus always remains on design, giving you flexibility and control without complexity.
For a beautiful, functional website without coding stress, you really can't go wrong with Squarespace. I hope this review has convinced you to give them a try! Please let me know if you have any other questions. I'm happy to provide more recommendations or advice anytime.
Wix
Another top choice for crafting an eye-catching website without coding is Wix. Like Squarespace, Wix offers hundreds of stunning templates designed by professionals to suit any need or style. However, Wix also has an even greater collection of templates, extensions, and integrations to choose from.
If you want to sell your handmade goods, accept online reservations, host membership sites, build an online course or more, Wix likely has a solution to fit your project. They integrate seamlessly with services like WooCommerce for e-commerce, Pixieset for membership management, and Wix Apps for adding specialized functions like a booking calendar, file sharing, or payment gateway.
modifying the design or behavior of pages is just as simple as with Squarespace using Wix's drag-and-drop editor. You can change colors, fonts, and sizes, and add images, videos, maps, forms, and position elements with ease until the layout feels perfect. Wix also has a large image and icon library for including extra visual interest without searching elsewhere.
Pricing for Wix starts at the affordable rate of $14/month with generous storage and bandwidth allowances at each plan level. Custom domains are available for an additional fee upfront but provide more professional branding. If restricting storage or bandwidth would limit the potential of your site, Wix does provide options to upgrade to higher plans.
Wix aims to provide an all-in-one solution for crafting an engaging website without complications. Their collection of stylish templates, seamless integrations, simple yet capable editor, and reasonable pricing make it an outstanding choice for DIY website creation. However, Wix may require more customization and feature exploration to achieve highly customized designs compared to Squarespace.
For building an attractive, functional site to showcase your business, content, or creative works, Wix delivers an accessible yet robust solution worth considering. With their focus on eliminating complexity, while maximizing flexibility and features, Wix can empower both beginners and experienced builders to make their web design vision a reality.
Weebly
Weebly is another top-rated website builder, offering an intuitive drag-and-drop editor and a large collection of elegant templates. However, Weebly focuses specifically on style, visual interest, and user experience. They craft beautifully designed templates with expert typography choices, optimized color palettes, and layouts optimized for flow and readability.
If creating an immersive or visually compelling experience is important for your site, Weebly provides numerous tempting options. Many of their templates even allow Showcases, Galleries, Slideshows, Instagram feeds, and more with just a few clicks. Styling the look and feel of your pages without any coding experience has never been easier.
Weebly also has an extensive image and icon library for adding visual charm at no additional cost. You can further customize pages with features like interactive forms, location maps, live chat, animations, or 360-degree images depending on your needs and available extensions. However, Weebly does have fewer integrations than Wix or Squarespace if you want to sell services or products from your site. They primarily aim to provide a simple yet stylish blogging or portfolio platform.
Pricing for Weebly starts at the low rate of $12/month with generous storage and bandwidth allotments at each plan level and affordable options for storage or bandwidth upgrades if needed. They do not currently offer any e-commerce, e-learning, or other specialized extensions but you can always integrate third-party services as needed for your particular project.
For a beautiful, distraction-free reading and sharing experience without complex features or coding requirements, Weebly delivers an outstanding, affordable solution. Their streamlined yet stunning templates, drag-and-drop simplicity, strong focus on visual experience and reasonable pricing make Weebly an ideal choice if crafting an aesthetic-first website. However, additional integrations or selling services/products from your site may require connecting other platforms if compatibility is important.
Jimdo
Jimdo is another top website builder option, known for its extreme simplicity, one-click installs, and reasonable pricing. If ease of use is your top priority, Jimdo delivers an unparalleled simple experience. They offer hundreds of good-looking templates to get you started, along with an easy drag-and-drop editor for making any needed changes to content or layout.
Jimdo requires absolutely no coding or technical skills to get a functional, good-looking website up and running. You can have your site published in just a few minutes by simply choosing a template, adding your content, and making basic design tweaks through their simple editor. Jimdo also provides image and icon libraries for adding visuals without searching elsewhere.
However, Jimdo offers fewer design options, integrations, or features than alternatives for anything but the simplest needs. They do not have options for e-commerce, membership sites, online courses, or other specialized functionality. The templates and tools are really only suited for blogging, simple portfolios, or promo sites. If extra features or highly customized designs are important, Jimdo may limit your options.
Pricing for Jimdo starts at an ultra-affordable $9/month with your own domain and generous storage/bandwidth allowances included at each plan level. However, there are no additional integrations, extensions, or design tools available for purchase or to expand your capabilities. You get exactly what you pay for in terms of features and functionality.
For creating an easy, good-looking website on an extreme budget or with minimal needs/expectations, Jimdo delivers an unbeatable simple solution. Their one-click installs, low-cost plans, simple design tools, and included domain make Jimdo an ideal choice if you want to get your idea online fast without any fuss or complexity. However, Jimdo will not accommodate anything but the smallest, simplest websites as they lack options for growth or advanced features.
Conclusion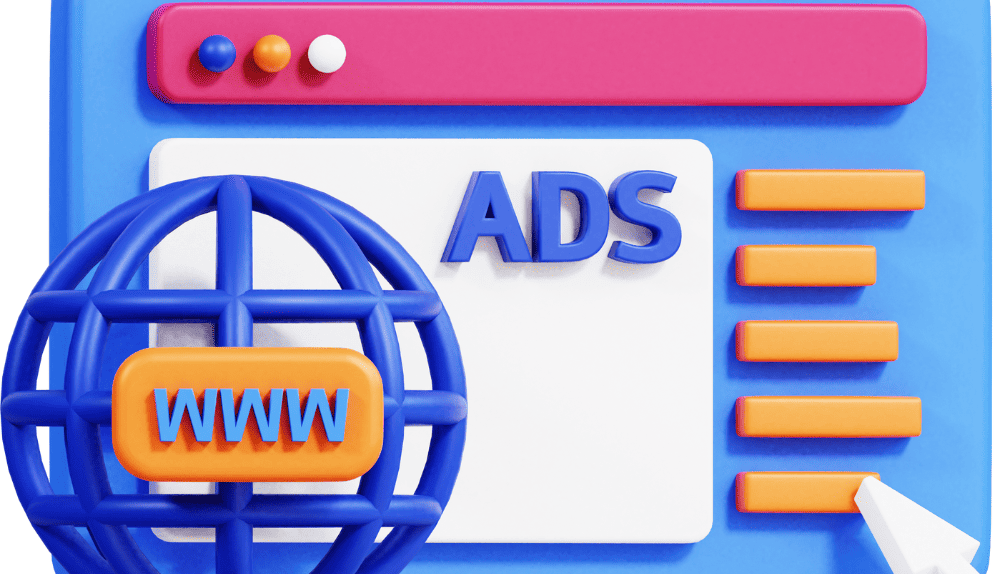 In summary, website builders make it possible to create professional yet personalized websites without any coding skills or experience. Options like Squarespace, Wix, Weebly, and Jimdo offer intuitive drag-and-drop editors, beautiful templates, and affordable pricing to suit any need or budget.
Squarespace and Wix provide the most comprehensive collection of features and extensions if you want to sell services or products, host membership sites, offer online courses, or achieve highly customized designs. They make building sophisticated websites remarkably simple while still flexible enough for experienced users. In contrast, Weebly and Jimdo focus primarily on style, simplicity, and affordability, limiting advanced functionality and integrations.
When choosing a website builder, consider your key objectives, technical skills, budget, and how much customization you require. Builders like Squarespace and Wix are excellent all-purpose solutions but Weebly and Jimdo may frustrate those wanting to grow or scale their websites over time. Alternatively, highly customized creative projects suit options with alternatives for specialized features and extensions.
Website builders continue evolving to provide even more intuitive yet powerful tools, beautiful new templates, improved integrations, and affordable pricing. They aim to eliminate any excuse for not having an effective online presence by making website creation accessible to all. As with any tool, your experience and results will depend on choosing a builder that fits your unique needs and abilities.
By reviewing options across design, features, ease of use, and value, this guide aimed to help you discover the website builder perfect for your goals. May the beautiful, functional websites that result bring your vision to life and enhance your connection with your audience. Please let me know if any other questions remain or if I can provide more recommendations and advice for your particular project. I wish you the very best in designing your site!