Community banking has a long, rich history in the United States and around the world. For decades, local community banks have provided essential financial services to individuals and small businesses in their communities. However, as digital technology has advanced, consumer preferences have shifted, and financial regulations have evolved, community banks have faced both opportunities and disruptions.
While community banks face competition from larger national banks and financial technology companies, they also benefit from unique advantages that position them well for the future. Their local presence, personal relationships, and flexibility allow them to adapt to changing needs. Some of the key trends shaping community banking in 2023 and beyond include:
Growing emphasis on personalization. By leveraging data and technology, community banks can gain deep insights into their customers' financial lives and tailor products, services, and advice accordingly. Personalized, customized experiences will set community banks apart.
Investments in digital innovation. Although community banks maintain a local presence, they must also transform digitally to remain competitive and relevant. Upgrading core systems, expanding online and mobile offerings, and innovating new virtual services will be essential.
Collaborations and partnerships. No single community bank has the resources and capabilities to match all of the offerings of big tech companies. Strategic partnerships, joint ventures, and other collaborations will allow community banks to enhance their value proposition while preserving their autonomy and community focus.
A commitment to local communities. Despite digital transformations, community banks' commitment to serving their local communities will endure. They will continue providing financial services, supporting small businesses, funding affordable housing and community development, and sponsoring local charitable causes.
Understanding the Bank Behind the Brand
The old steel doors of First National Bank have been swinging open and shut for over a century. Generations of families have walked through them, depositing paychecks, taking out loans, and finding support through good times and bad. Employees can recite customers' life histories and financial journeys, just as customers know their names and face as friends.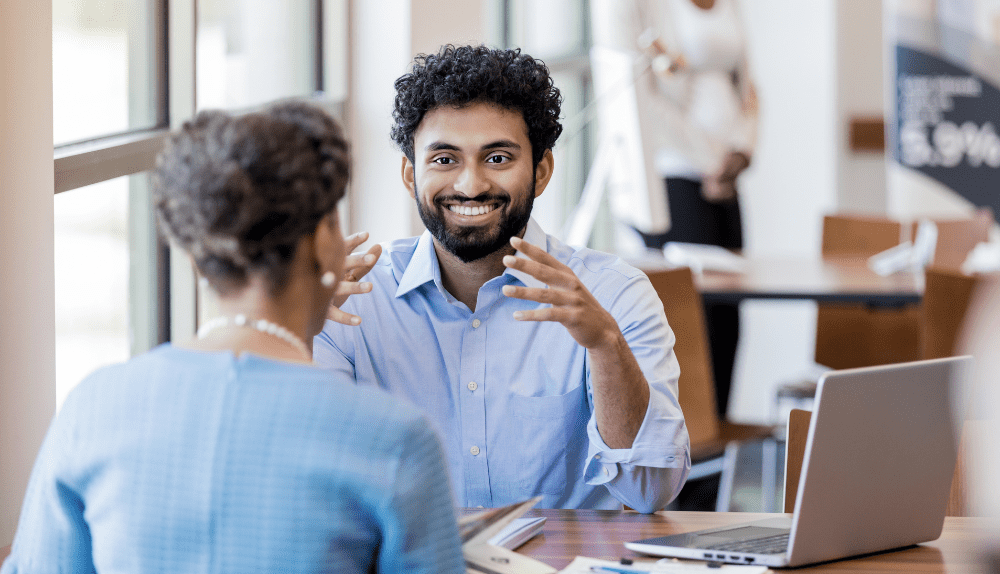 This bank isn't just an ATM or a mobile app – it's the beating heart of the community. When people walk in, they see history brought to life, progress built on trust, and relationships cemented over shared experiences. Countless lives, careers, dreams, and enterprises have roots tracing back to this place. Its future is deeply intertwined with the town's own.
Responsibilities here go far beyond profits and losses. There is a duty to see the community through generations of change while remaining anchored in timeless values. Decisions cannot be made lightly when they stand to shape both livelihoods and lives well lived. Profit is not the only metric, nor even the primary one. And the bank's leaders know it.
What Is Community Banking?
Community banking refers to locally-focused banks that provide personalized financial and banking services to individuals, small businesses, and neighborhoods within a limited geographic area. Community banks are typically smaller local operations rather than large national chains.
Community banks are deeply rooted in the communities they serve. They are locally owned and operated, chartered, and headquartered in the areas where they do business. Local community members often have ownership stakes in the bank. This local control and ownership allow community banks to tailor their products, services, and terms specific to meet the needs of local customers and businesses. They have a strong local presence and local decision-making.
Community banks also deploy most of their deposits locally, investing in other local businesses, projects, and people. This helps keep more money circulating within the local economy, strengthening the overall financial health of the community.
Building Relationships Through Banking
Community banks are built on relationships, not transactions. They thrive by developing deep, long-term relationships with their customers and gaining a comprehensive understanding of their financial needs and goals. Community banks serve as trusted financial partners, not just a provider of products and services.
Building these close relationships starts from the first interaction. At a community bank, customers often work directly with a dedicated banker or branch manager, not anonymous staff or shifting personnel. Customers get to know the people behind the bank and vice versa.
Personalized service is a hallmark of community banking. Community bank staff get to know their customers' financial profiles, families, businesses, career and life milestones, and more. They tailor recommendations, products, terms, and other solutions to best fit each customer's unique circumstances.
Community banks also enhance relationships through active community engagement and sponsorship. They support and participate in local non-profits, schools, charitable causes, and civic organizations. This weaves the bank even deeper into the community fabric and customers' lives.
The Benefits and Impacts of Community Banking
Community Banks Support Small Communities
Community banks play a vital role in supporting small, local communities. They are deeply invested in the prosperity, vitality, and well-being of the communities they serve in meaningful, human ways.
Community banks ensure that basic banking services remain available locally even as larger banks consolidate or close branches. They provide equal access to finance for individuals and businesses across communities rather than disadvantage more remote areas. By investing the majority of funds deposited in them back into the local community through business loans, mortgages, and other lending, community banks keep money circulating within local communities and support a thriving local economy. Deposits at a community bank stimulate the community in a deeply personal, impactful fashion.
Community banks frequently and generously donate funds, resources, and employee time to support local schools, places of worship, arts programs, social services, and other cherished non-profit organizations or good causes within the community. They sponsor youth sports leagues, charity fundraising dinners, historical society events, chamber of commerce initiatives, and more not just as a business expense but as a genuine place of care and support for the vitality of community life.
Community Banks Promote Small Businesses and Entrepreneurship
Community banks play an essential role in fostering small businesses and entrepreneurship within communities. They are ideally suited to support local business ventures in meaningful, impactful ways.
Community banks provide access to business loans, lines of credit, mortgages, and other financings that larger banks often do not offer to smaller enterprises, especially those in rural or lower-income areas. They understand the unique needs of local businesses and work with entrepreneurs as partners rather than just providers of capital. Loans are tailored to the specific financial circumstances and goals of each business.
By investing deposits locally through business lending and other means, community banks help keep more money circulating within the local economy rather than allowing it to flow away to other areas or interests. This boosts community prosperity overall and creates opportunities for additional business development and job creation. The success of local businesses is deeply connected to the success of the community bank that supports them.
Community Banks Prioritize Customer Service
Community banks are built on outstanding customer service. They prioritize personalized, customized service above all else as a core part of their mission and role in serving local communities.
At a community bank, customers interact with familiar staff, including potentially a dedicated banker or branch manager, rather than anonymous employees or constantly shifting personnel. The staff gets to know customers personally over years of relationships rather than brief, impersonal interactions. They tailor recommendations, products, terms, and service solutions specifically to best fit each customer's unique financial circumstances rather than providing a one-size-fits-all approach.
Community banks work with customers as partners, not just providers of services. They gain deep insights into customers' financial lives, goals, challenges, dreams, and more over the life of the relationship. An open, trust-based partnership develops through ongoing dialogue, partnership, and problem-solving rather than disjointed transactions.
They remain willing to negotiate and customize to meet diverse customer needs. Community banks are flexible in ways that larger banks typically are not. They make reasonable accommodations and exceptions when needed to deliver a superior experience and support customer priorities.
How to Support Your Local Community Banks
Start Banking Locally
One of the most meaningful ways to support local community banks is by starting your financial life locally with an account or relationship rather than engaging larger institutions. Community banks fulfill an essential role in serving local communities, but they depend on local deposit and lending relationships to fund their work and mission.
Community banks keep money and benefit circulating locally rather than allowing it to flow away to distant corporations. Deposits are invested in home mortgages, small business loans, and other opportunities benefiting the local community, boosting local prosperity and resilience. They have local boards and leaders involved in key business decisions lived and worked in the community they serve with a deep understanding of local needs, priorities, and good.
Community banks provide personalized, dedicated service rather than homogenized, impersonal experiences. Staff get to know customers and understand unique life circumstances, goals, priorities, challenges, and more over years of partnership. They work with customers as partners in achieving meaningful life and business goals rather than just providing transactional access to services. They develop tailored solutions and counsel meeting real needs through deep insights and commitment to customer success.
Spread the Word
Community banks play a vital role in supporting local communities, but they face significant challenges influencing greater economic and industry changes. One of the best ways local community members can support their community banks is by spreading awareness of their values and mission through education, advocacy, and partnership.
Community banks are more than just banks—they are invested in building prosperity and resilience. Sharing information on how they are meeting community needs, funding local goods, and partnering for progress helps stakeholders appreciate their meaningful impact. Highlighting how they keep money and benefit circulating locally cultivates an understanding of their community-centered approach rather than just a business model.
Encouraging friends, family, and neighbors to start their financial lives locally by opening accounts or engaging services supports community banks in fulfilling their role. Local relationships and partnerships are core to their mission, purpose, and success. Emphasizing that community bank leaders live and work locally helps voice value in deep community understanding, priorities, and decision-making rather than distant corporate agendas.
Break Misconceptions
Community banks face significant misconceptions challenging their ability to remain viable, relevant, and impactful in an evolving economic and financial services landscape. Educating others on their value and purpose helps build understanding, support advocacy, and secure their future serving local communities.
While community banks have smaller assets and deposits compared to large national banks, they play a disproportionately large role in providing access to finance, funding local business growth, and supporting community prosperity especially in rural or lower-income areas often underserved by larger institutions. They make a big impact with every dollar despite their size.
Community banks may lack huge technology budgets but they remain innovative in re-imagining how to meet diverse community needs through partnership rather than just products or scale. They pioneer creative solutions tailored to life goals, not templates. Relationships breed innovation.
Bottomline
Community banks offer a full range of business and personal banking services including mortgages, wealth management, merchant services, remote deposit capture, and more. They may lack a huge array of options, but meet the core needs well. Partners can highlight additional services as needs evolve over time through deep understanding and commitment to customer success.