To meet specific needs, a company owner must have a dependable merchant account. A merchant services broker could be beneficial because they use their expertise and interconnection to find the best merchant services for your company.
They not only help with account setup, but they also can provide necessary equipment and software for both in-store and internet transactions. A merchant broker's primary responsibility is to find the best merchant account for your company.
If, on the other hand, you're new to accepting card payments or are dissatisfied with your existing merchant provider, working with a merchant services broker or advisor can be a good idea. These companies offer to assist you in setting up a merchant account and a point-of-sale system; some even claim to be able to negotiate better deals with lower credit card processing fees.
However, determining whether or not this provider is truly beneficial and can provide you with a competitive advantage in your market is critical.
Why Do You Need a Merchant Account?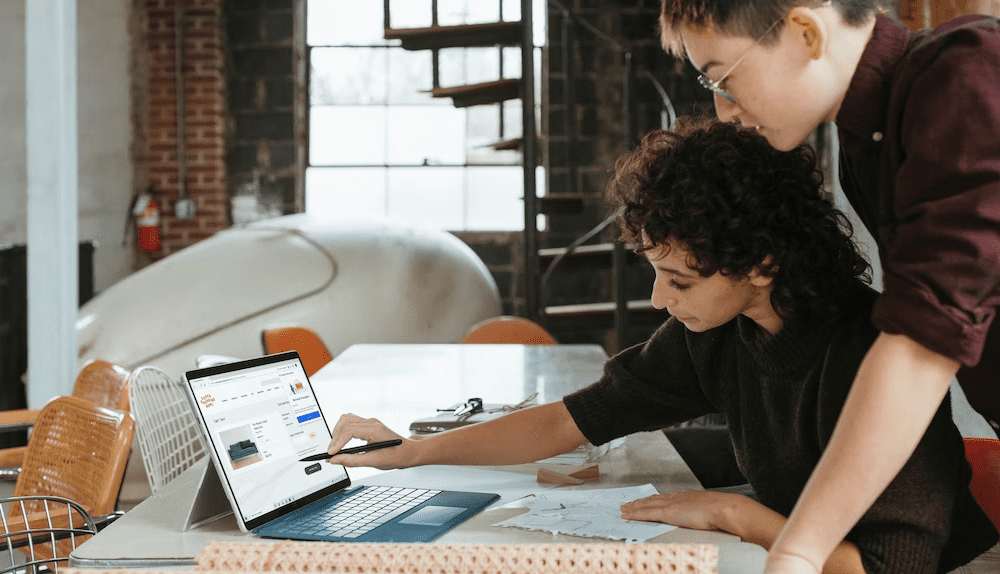 In today's digital age, companies of all sizes are searching for ways to accept money transfers, such as credit and debit cards. A merchant account is needed for this.
Acquiring banks provide these accounts in collaboration with card processing units to facilitate online transfers. A merchant account is essential for online businesses because customers typically pay with credit or debit cards.
On the contrary, brick-and-mortar stores can open a merchant account or operate a cash-only operation. Even so, some small businesses may opt for cash-only transactions because merchant accounts incur charges and fees, and costs that they believe they cannot afford or are better off without.
However, this may limit their sales, making it more difficult for customers to purchase and starting to cause other problems. Acquiring a merchant account can boost sales and provide numerous other advantages.
You'll need a merchant account and a payment processor to accept card payments in your business. Acquiring banks work with card networks to provide merchant accounts, and payment processors handle transactions with credit cards through a securely encoded payment gateway.
However, it is essential to note that the card transaction process involves multiple institutions and is accompanied by merchant fees ranging from 1-4% of the transaction amount. This includes the standard transaction fee and any additional fees imposition by the payment provider. However, it does not include the initial setup service charge or cancellation fees. These fees may appear prohibitive initially, but they are required for accepting card payments and may even allow you to expand your company internationally.
What Does a Merchant Account Do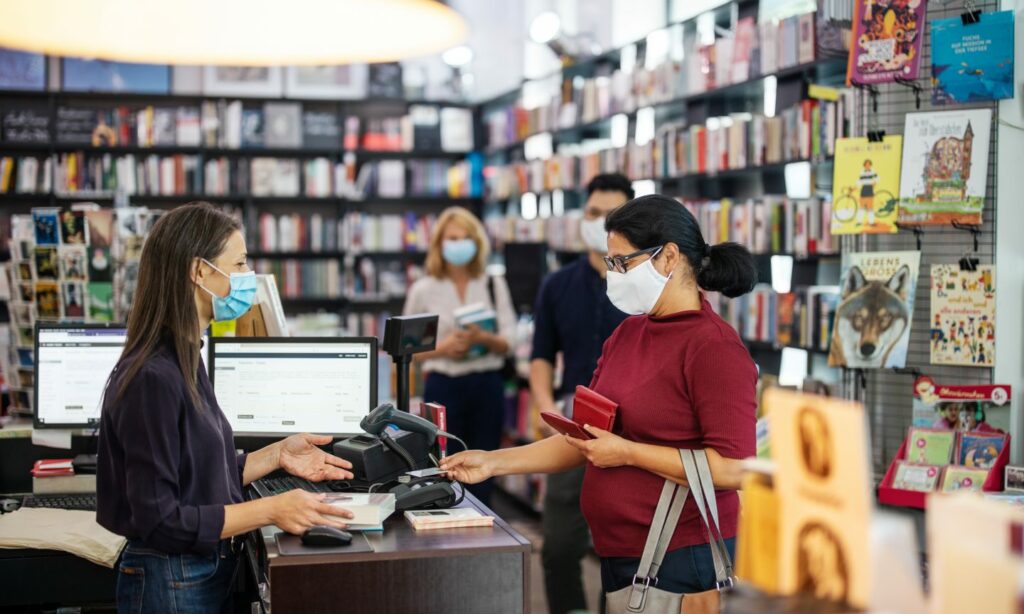 Businesses that want to accept clients' debit and credit card payments must have a merchant account. The transaction data is sent to the bank when a purchase is made, where the account is held via an electronic terminal.
The bank then seeks approval from the card issuer, the user's bank, or the credit card business. The card issuer validates the transaction by examining the customer's available money and implementing fraud-prevention measures.
When the payment is approved, the card company forwards the information to the merchant's bank, and the sale is complete.
This procedure is completed quickly and smoothly. However, it's important to note that each transaction incurs various fees, including fixed fees ranging from $0.20-$0.30 and a proportion of the transaction value, which can range all the up to 5%.
When embracing credit and debit card payments, these fees are subtracted from the merchant's account and therefore are considered a cost of doing business.
What are Merchant Services Brokers?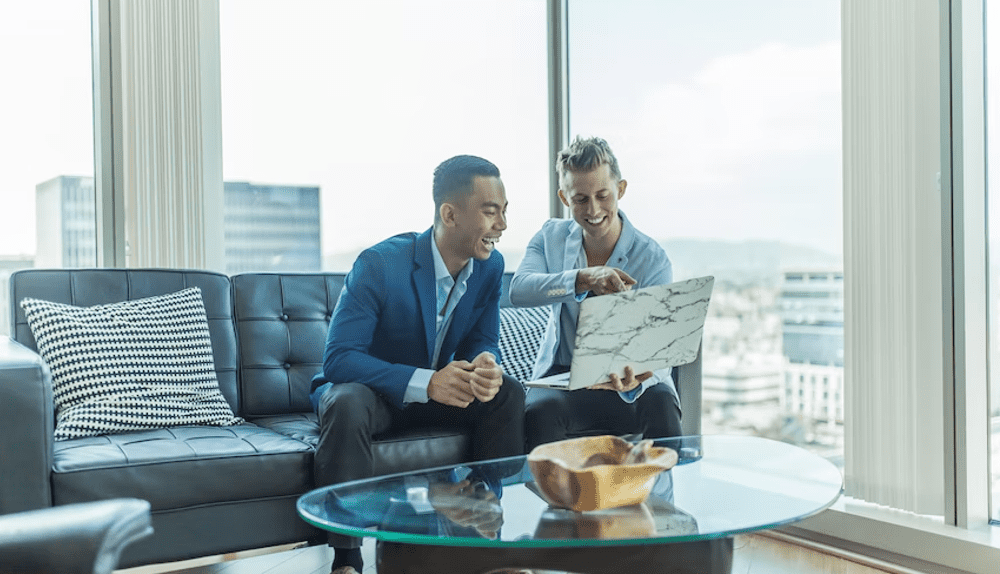 A merchant broker is a go-between for company owners and business account suppliers. They help businesses that need more time to process credit card payments find the best merchant account alternative for their needs.
They can also help business owners who are already dissatisfied with their current merchant account and need assistance obtaining one for various reasons. Merchant brokers are frequently successful in obtaining merchant accounts for businesses that could not do so independently due to their extensive experience and industry connections.
They serve as a guide for business owners, assisting them in navigating the complex universe of merchant accounts and payment cards and determining the best answer for their specific requirements.
What Does a Merchant Services Broker Do?
How Merchant Services Brokering Works
Merchant service brokers play an important role in assisting businesses in locating suitable payment solutions to accept card payments. These experts work with various payment service providers to find the best solution for each company's requirements.
A merchant broker controls the research, assessment, and paperwork instead of the business owner. They have formed relationships with various providers and can provide insider information on what each would offer. A merchant services broker's responsibilities include the following:
Assistance With the Merchant Account Application Process
Obtaining a merchant account can be challenging, particularly for startups or businesses considered "high-risk." A merchant services broker can simplify the process by handling the paperwork and application process for you.
They often have established relationships with multiple acquiring banks, which increases the likelihood of finding a financial institution that is a good fit for your specific business type.
They can help you navigate the complex process and find the best merchant account option for your business, making it easier for you to start accepting card payments.
Negotiation With Merchant Services Providers
A merchant services broker can be an asset in securing a lower card processing rate for your business. They have the experience and knowledge to negotiate on your behalf and help you navigate the various pricing models merchant service providers offer.
They can also use their connections to play one company off against another to secure a better rate for you. Additionally, they can help you identify merchant service providers that charge exorbitant fees or have a history of deceptive practices, ensuring you get the best deal possible for your business.
Access to Payment Processing Software and Hardware
Once you have a merchant account and service provider, you will need a way to accept credit card payments. A merchant services broker can provide you with various ready-to-use payment solutions, including terminals, mobile card readers, and payment gateways.
They can help you find the perfect solution for your business, whether you're running an e-commerce or brick-and-mortar store. They can consider your specific business needs and recommend the best payment solution for your customers, ensuring that you can process credit card payments efficiently.
Things to Consider when Choosing a Merchant Services Broker
Merchant services consultants often don't charge their clients directly. Still, a broker affiliated with one brand may try to influence you into signing a contract with less favorable terms. To ensure that you are working with a trustworthy and unbiased broker, it is essential to consider the following factors:
Trade Association Affiliation
When looking for a trustworthy merchant services agent, it's essential to consider their affiliations and reputation. A legitimate agent will often be associated with a trade association and recommend reputable service providers.
Additionally, you can check with reputable organizations such as Trading Standards or Citizen's Advice to verify the legitimacy of a broker.
By doing your due diligence and researching the agent and their recommended providers, you can be confident that you're working with a legitimate and trustworthy agent who will help you find the best merchant account solution for your business.
Independent Reviews
When searching for a reputable merchant services broker or consultancy group, reading independent reviews can be an excellent way to get a sense of the quality of service you can expect.
It's essential to rely on something other than the studies and testimonials on the broker's website, as these may only be unbiased. Instead, check reputable review sites such as Trustpilot or Verified-Reviews to get a more accurate picture of the broker's reputation and the feedback from their clients.
By reading these reviews, you can understand the broker's expertise, experience, and service quality level. It will also give you an insight into the broker's customer service, which is an important aspect when choosing a merchant services provider.
Customer Support Availability
A legitimate broker should be easily reachable by phone or online, with a dedicated customer service team to assist you with any questions or concerns. The absence of live customer support could be a red flag, indicating a potential scam.
Furthermore, a broker who is not easily contactable may not be able to help you resolve any payment issues that may arise, which could cause disruptions to your business operations.
Check the broker's website or online presence for contact information and reach out to them to ensure they are responsive and easy to communicate with.
Marketing Tactics
When searching for a reliable merchant services broker, avoiding those relying heavily on aggressive marketing tactics is essential. Instead of falling for a firm's constant telemarketing calls, choose a broker based on personal recommendations or positive independent reviews.
This will give you a better idea of the quality of service you can expect and help you avoid any potential scams. Personal recommendations from other business owners or positive reviews from satisfied clients indicate that you work with a trustworthy and experienced broker.
They will likely have a proven track record of providing quality service, and you can confident that they will help you find the best merchant account solution for your business.
How Can Your Business Benefit from a Merchant Services Broker
In addition to identifying the appropriate merchant account, merchant services brokers can provide a wide range of other products and services to help businesses accept various forms of payment. Some of the products and services that many merchant brokers offer include:
Credit Card Terminals
Merchant brokers can provide businesses with the needed credit card terminals, which can be obtained by purchasing or leasing from the merchant services provider. These terminals come equipped with the required pre-installed software, allowing businesses to process card transactions seamlessly.
Additionally, the terminals provided by merchant brokers are frequently updated with the latest security features, ensuring that your business stays compliant with the latest industry standards.
With the help of a merchant broker, you can have the necessary equipment to start accepting credit card payments, and you can have peace of mind knowing that the equipment meets industry standards and is reliable.
POS Systems
In addition to supplying credit card terminals, many merchant brokers also offer POS (point-of-sale) systems. These systems integrate a credit terminal and it's with a computer display, which enables businesses to track inventory and monitor sales in real time.
These systems come in various forms, such as stationary registers or handheld tablets, and they can accept a wide range of payments, including credit and debit cards, cash, and mobile payments.
With the help of a merchant broker, businesses can accept credit card payments and have a complete system to manage their inventory and sales, which can be an excellent tool for the business's growth and development.
Virtual Terminals
This software allows businesses to process credit card payments directly through a computer, eliminating the need for a physical terminal.
Mobile Payment Systems (mPOS)
They utilize a smartphone and a mobile card reader that connects to a processing network through an app. This type of solution is perfect for businesses on the go, such as delivery services, or those who want to offer customers the convenience of card payments at events or pop-up shops.
It is a cost-effective way to process credit card payments without needing a traditional point-of-sale terminal.
Payment Gateways
A payment gateway is software that facilitates communication between accepting payments and business's website.
These gateways have built-in security features, database to manage customer information and recurring billing options. This type of solution is perfect for online and offline businesses, enabling them to accept payments from their customers seamlessly and securely.
Electronic Check Processing (ACH)
They scan and electronically verify the paper checks, instantly confirming sufficient funds available. This eliminates the need to make trips to the bank and can save a business from having to collect and recover payment and bounced check fees.
It is important to note that not all merchant service providers offer the same services, which is why it is critical to find the one that meets the specific needs of your business.
Some businesses may only require a merchant account, while others may need various services to get started. Finding everything in one place can make it much less stressful and more efficient.
Conclusion
A merchant broker plays a vital role in assisting businesses in finding the proper merchant account that best meets their needs. They have the knowledge and connections necessary to help business owners navigate the complex process of setting up a merchant account.
In addition, they provide businesses with the tools they need to take full advantage of the new debit and credit card system, such as POS systems and credit card terminals, and offer customer service that is not typically available with online services.
However, it's crucial to note that brokerages operate on a commission basis and may make recommendations that are in their best interest rather than the businesses. For this reason, it's recommended to research and know what you're looking for in a merchant provider, compare options, weigh the pros and cons, and make an informed decision that's right for your business.