Welcome to our guide to the best merchant cash advance companies for 2023! If you're a small business owner, you know how important it is to have access to reliable funding options. The merchant cash advance can be an excellent solution for businesses that need a quick infusion of cash to help them achieve their goals.
In this article, we will introduce you to some of the top-rated merchant cash advance providers that are currently available. These companies have been selected based on their reputation, customer satisfaction, and overall quality of service.
Whether you're looking for a short-term solution or a long-term financial partner, these merchant cash advance companies can help you achieve your goals. So if you're ready to take your business to the next level, read on to learn everything you need about the best merchant cash advance companies.
Best Merchant Cash Advance Companies For 2023
Here's our list of the best 2023 merchant cash advance companies:
Host Merchant Services
Credibly
Lendio
Fora Financing
Libertas Funding
Host Merchant Services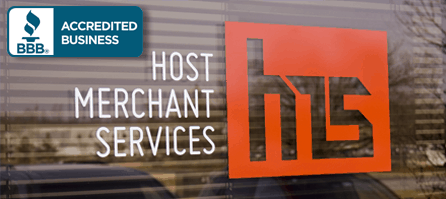 Host Merchant Services in Newark, Delaware, offers merchant accounts for a variety of businesses, including high-risk ones. Host Merchant Services provides rewards and gifts programs, merchant cash transactions, and offshore accounts. The company offers POS systems, digital marketing, a payment processing gateway, and a virtual terminal to help companies to succeed.
The firm has received praise on public forums for its excellent customer service and a wide choice of products and services.
Host Merchant Services excels in helping e-commerce firms prosper. To help small firms flourish, the company provides tools like a free website and email account. Host Merchant Services' straightforward pricing approach is another benefit. The interchange-plus charging model without early termination penalties lets merchants understand their service costs and cancel if needed.
Host Merchant Services can help small, and big businesses prosper. Businesses of various sizes choose the firm for its extensive product line, excellent customer service, and straightforward pricing approach. Host Merchant Services may help your business grow as a merchant account provider.
Credibly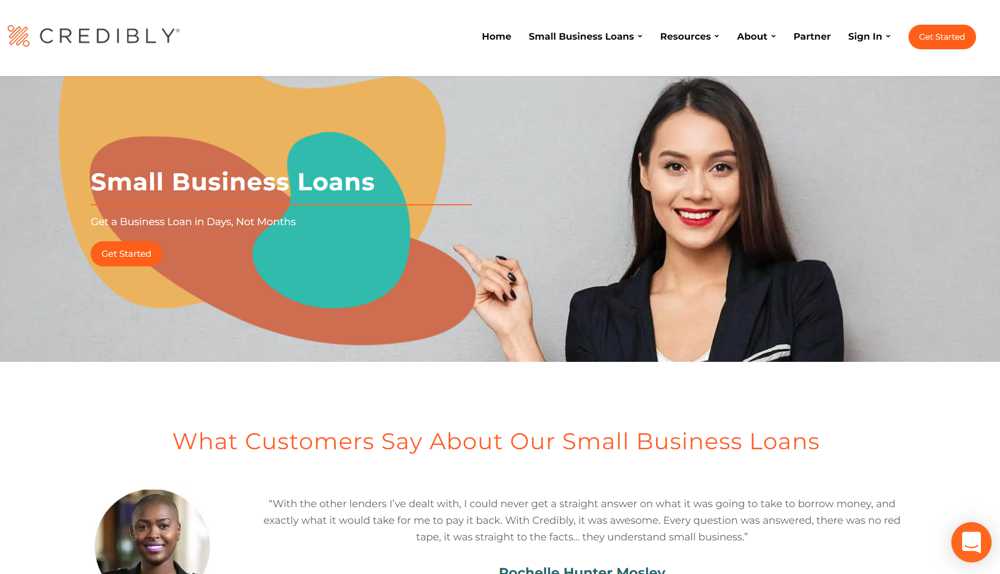 Credibly is a finance organization that offers a merchant cash loan of approximately $400,000 through a simple online application procedure. Approval can be obtained in four hours, and funds will be moved into your bank account within just 48 hours.
Repayment is handled through automatic deductions of a proportion of your daily debit and credit card transactions, and factor rates begin at 1.09.
Upon financing, a one-time charge of 2.5% from the entire advance sum and a monthly administration charge of $50 for transaction management will be applied to your balance.
Business owners typically take 3 to 18 months to repay their Credibly advance. To qualify, you must have an individual credit score, which has to be 500 or more, be in business for a minimum of six months, and have a minimum of $15,000 average monthly bank deposits.
Lendio
Because it provides access to a range of alternative funding choices, Lendio is our top suggestion among the top merchant cash advance providers.
By applying with Lendio, you can obtain the best rates and be qualified for less expensive financing choices than an MCA. With a platform of more than seventy-five lenders, you are sure to discover a financing option that matches your company's needs without resorting to an MCA. If you decide to use an MCA, Lendio requires only 2,500 dollars monthly credit card payments and may deliver money within as short as 24 hours.
Despite having the lowest maximum loan on this list, other loan options offered on its marketplace may allow you to acquire more cash.
Fora Financing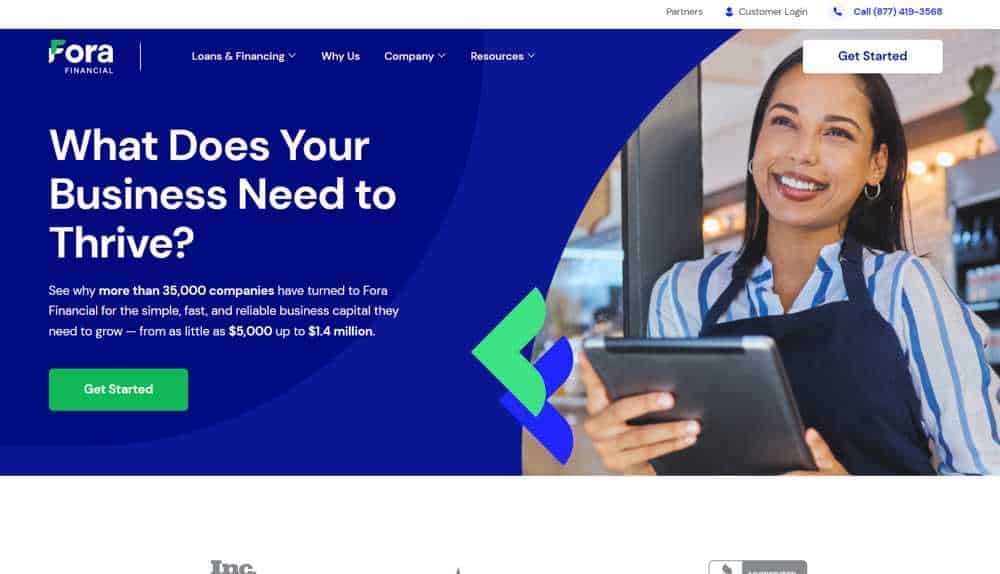 Fora Financial enhanced its MCA product by raising the highest limit advance amount to $750,000. You, like the majority of companies, must have been in operation for a minimum of six months. To qualify, you'll also need at minimum $10,000 in monthly revenue, which is the lowest on this chart, and $5,000 in month-to-month credit card sales. However, one disadvantage is that its funding duration of 72 hours is the slowest in this group.
The firm will want you to fill out a one-page form and provide 3 months of credit card and bank statements. Tax returns, financial reports, and statements of profit and loss may also be required. Fora Financial recommends completing these documents before requesting for finance to expedite the process.
It also provides various types of business finance, such as small business loans, company lines of credit, bridge funding, stock loans, and equipment funding. These are cheaper choices than an MCA, so check for other financing options.
Libertas Funding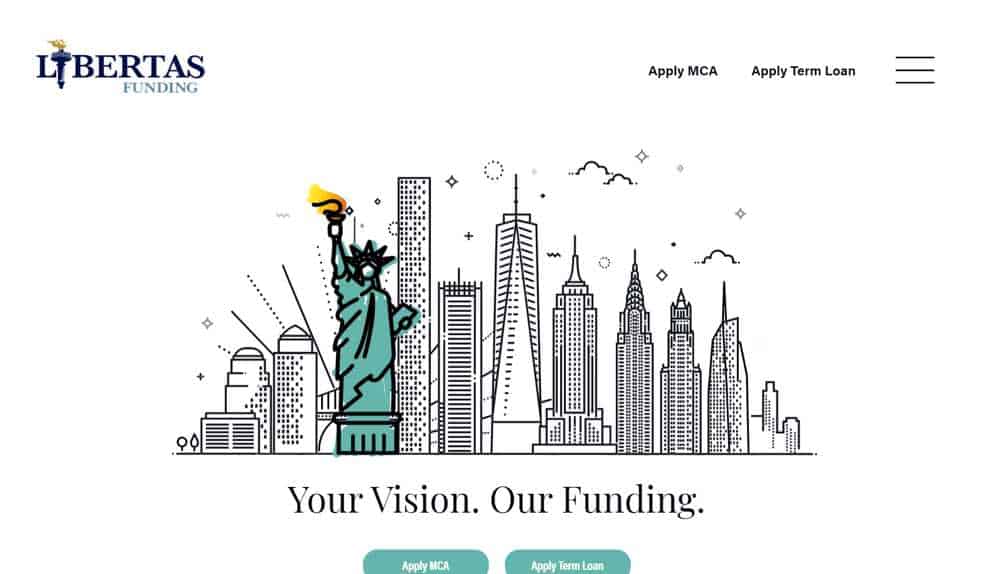 Libertas Funding is a provider of substantial merchant cash advances (MCAs) for high-revenue companies that have been in operation for a minimum of one year. The company offers advances of up to $3 million for a period of up to 12 months, but the qualifications for obtaining an MCA are more severe than the industry average. To be eligible, you must have a credit score of 600 or higher, have worked for at least 12 months, and have a minimum monthly revenue of $50,000.
In addition to its MCA offerings, Libertas Funding also provides term loans of 2.5 million dollars for up to 24 months. You can apply for funding through the Libertas Funding website and potentially receive funding within 24 hours.
Please note that due to the increased funding amounts and short terms offered by Libertas Funding, the annual percentage rates (APRs) for its products may be very high.
How to Choose The Ideal Merchant Cash Advance Company For Your Business
If you're considering a merchant cash advance to support your business in 2023, it is essential to thoroughly research and compare different merchant cash advance companies before making a decision.
Some companies in this industry have received criticism for their ambiguous contracts and deceptive sales techniques, leading businesses to become trapped in cycles of costly debt with predatory lenders.
While certain states have implemented measures to increase transparency from merchant cash advance companies, some still attempt to benefit from the company owners with offers such as "guaranteed approval."
It is essential to be aware of potential red flags and consider alternative options if an offer seems suspicious. Not all merchant cash advance companies engage in predatory practices, but it is essential to thoroughly research 2023 merchant cash advance options before making a choice.
Consider the following aspects while comparing MCA providers:
The maximum funding amount offered
The cost of borrowing (including any fees)
Qualification requirements
The repayment options
The speed and simplicity of the application process
The transparency and reputation of the lender
Some firms may also provide alternative sorts of financing, so be sure the conditions match your needs.
Repayment options include a proportion of your debit or credit card sales or automatic transfers from your company bank account.
Eligibility may be dependent on your credit score, the duration of your business, and yearly revenue.
The application procedure is often quick and easy, with some organizations providing specialized account managers to help you.
It is critical to select a trustworthy lender with clear conditions and excellent customer service.
Conclusion
Merchant cash advances can be a useful financial solution for small business owners who need a quick infusion of cash. There are several reputable merchant cash advance companies available to consider, including Host Merchant Services, Credibly, Lendio, Fora Financing, and Libertas Funding.
Each of these companies has unique features and qualifications, so it is essential to research and choose the one that best fits your business needs. Whether you are looking for a short-term solution or a long-term financial partner, a merchant cash advance can help you achieve your business goals.
In conclusion, the best merchant cash advance companies for 2023 are those that have a strong reputation, offer high-quality customer service, and provide a wide range of financing options. As a small business owner, it is vital to carefully research and compare the 2023 merchant cash advance options available to ensure that you choose the most suitable one for your business needs.