Planning, conducting market research, and learning about the legal requirements for launching a company are all necessary before starting a business. You must address various questions, such as "How do I find new ideas for products?" What is the ideal business strategy? What are the most effective marketing channels?
Many people have already taken the risk of starting their businesses. And you can, too, if you have the correct business concepts and ideas on new products. But you need a lot of effort to find an idea for new products and selling those products to the right audience. Here are 30 amazing product ideas to ignite your business in 2023
Benefits of Choosing the Right Product for Your Business
Selecting a product involves more than just estimating its sales potential. A business needs specific products to act as a magnet to draw customers in. Some are necessary items due to their large profit margin, while others are advantageous due to their rapid sales turnover.
It is advised to conduct market surveys to understand the needs of the consumers. Market research gives business owners suggestions on what products to sell and how to organize and carry out their marketing campaigns. The study should consider the competitors' strategies, what products they offer, at what prices, and their target audience, whose preferences for current and potential items should be considered. Focus groups, polls, and other research methods, as well as interviews and studies, can all be used for market analysis.
But, if you think that conducting market research and market analysis would be hectic, there is no need to fret. We have compiled 30 incredible product ideas to spark your business in 2023 to assist you in finding profitable online business ideas.
30 Amazing Product Ideas in 2023
You might be looking for winning product ideas whether you're beginning an eCommerce business or already have one. In reality, choosing what to sell is one of the most difficult challenges faced by business owners running an eCommerce operation. It might be challenging to develop new product ideas, regardless of whether you want to run a firm with a single item or a variety of connected products.
1. Jewelry
Jewelry is an excellent commercial idea for a business. You can manage a profitable business if you have the abilities and the capacity to create fresh, cutting-edge designs. However, it's always a good idea to start modest and ensure you have insurance in case of theft while selling jewelry. You may also promote your jewelry on the Facebook Marketplace and other websites. Demonstrating your items to coworkers, friends, and family can stimulate curiosity and grab buyers' attention.
2. Skincare products
Consumers are constantly looking for goods that can improve their appearance and well-being. You can succeed in the multibillion-dollar skincare sector if you have the correct products. The most important thing is to have affordable, effective products. Due to licensing regulations, there are numerous obstacles to joining the skincare market, but if you do it right and have the required knowledge and experience, it can be a goldmine.
3. Smartphone accessories
Today, smartphones are used by billions of people. However, these gadgets have grown highly complicated and need a variety of add-ons, such as tripods, headphones, chargers, and earbuds. Additionally, there is a persistent demand for these items because they are delicate and break easily. Selling items and accessories like phone chargers, earbuds, air pods, SD cards, and cell phone batteries are an excellent place to start modestly.
4. Art products
You can do well if you have good manual dexterity and can produce beautiful woodwork, pottery, paintings, and other works of art. Although there is little competition, you must produce high-quality work to attract the proper clients.
These products can be sold online, at festivals, weekend markets, and from the comfort of your home. To make these goods, you will need the appropriate machinery, but if you do a good job, you should see steady sales.
5. Home office products
Another extremely lucrative possibility exists here, especially in light of the increasing increase in remote employment. Selling fewer actual products, such as laptops, printers, cell phones, chargers, desktop computers, iPads, files and folders, and stationery, will help you get started. If your firm succeeds, you can expand your product range to include more oversized products like desks, bookshelves, file cabinets, lights, office chairs, and home office furniture.
6. Air quality appliances
The COVID-19 pandemic and growing worry over climate change are both responsible for the heightened interest in air quality. Humidifiers and air purifiers are two of the most accessible product ideas to enter this industry out of all the equipment that claims to handle air quality issues.
Humidifiers solve the problem of dry air that can irritate and swell airways by increasing the humidity in a room. Humidifiers can help with colds, flu, bronchitis, asthma, and sinusitis symptoms without curing the condition. They aren't intended for continuous usage; instead, they are designed to precisely address dry air when it manifests, which is frequently in the winter owing to the use of heaters.
In contrast, air purifiers employ a fan and a filter as their two main parts to remove contaminants from the air. Depending on the product, air purifiers can remove dust mites, pet dander, pollen, and mold spores from the air. Such decreases allergy and asthma triggers by being detachable.
7. Car Accessories
According to estimates, the typical American spends eight hours and 22 minutes per week on the road, or 18 days a year. The average one-way commute time in the US reached a new high of 27.6 minutes in 2019. Additionally, meal delivery apps and ride-hailing apps like Lyft and Uber have made using one's automobile to clock into a job possible. Cars are now an essential component of the workweek, whether getting to work or getting around while working.
Nevertheless, the market for automotive accessories is expanding and offers a wide range of potential products for you to market. Air fresheners, organizers, seat covers, rear cameras, and USB chargers are this sector's most often used products.
8. IoT devices
The term "Internet of Things" (IoT) refers to items that have software, sensors, and other technologies that enable Internet-based connections with other systems or devices. Smartphones, smart watches, smart refrigerators, intelligent automobiles, smart security sensors, and smart lightbulbs are some of these goods. A reasonable rule of thumb is that an IoT gadget starts with the word "smart."
As technology improves, more and more things will be turned into IoT devices, thereby creating an ever-expanding range of product ideas to offer. Of course, the disadvantage of these products is that they can be out of your company's price range.
9. Reusable water bottles
The demand for reusable water bottles has increased due to rising environmental awareness. According to reports, younger generations, especially Millennials and Generation Z, are much more concerned about sustainability than previous generations are. This indicates that the movement for eco-friendly goods, including reusable water bottles, is here to stay.
The beautiful thing about this product concept is that any company may sell reusable water bottles to further establish its brand through form, logo, color, or other water bottle design options. It is eco-friendly advertising.
10. Air fryers
Since technology is advancing and people are becoming more health concerned, air fryers, in particular, are predicted to become more popular. Some of the technological breakthroughs are LED screens, sophisticated sensors, touchpads, and improved energy efficiency. Regarding the effects on health, some customers have reduced or eliminated oil from their meals to lower cholesterol levels. Without using oil, air fryers still produce crunchy treats.
11. Candles
Unlike many things on this list, candles have the added advantage of being consumable in that they are discarded after all the wax has been consumed. The customer will have to repurchase the candle if they enjoy the aroma. This market is therefore primed for repeat business. The candle industry does well during recessions as people who stay home to conserve money occasionally treat themselves to candles.
All varieties of candles are fantastic product ideas to take into consideration because they can easily fit into a variety of different businesses. To sell candles, you don't necessarily have to run a candle business. Hotels, cosmetics shops, and other businesses already sell candles. Business owners can promote their brands by selling candles to these locations and drastically increase sales.
12. Baby products
The market for infant products is expected to expand due to growing economies, particularly those of China and India. The rising purchasing power of industrialized nations like North America, Europe, and others also aids the expansion of this industry. Infant safety awareness among expectant parents and technological advancements in the industry have created a market for novel and essential products. Baby carrying straps, breast pumps, and baby bouncers are particularly well-liked items to sell in this market.
13. Digital Products
Selling digital products is the quickest way to start earning a passive income. You don't have to sell a set number of items to make money, and you can do it even while you sleep. When you have money in your account when you wake up in the morning, a company is worthwhile.
Because you can produce your products once and sell them to customers repeatedly, selling digital products is a lucrative internet business idea. You should also consider user feedback and enhance the product's quality.
Furthermore, this business model may grow endlessly without ever having to worry about restocking, is cost-free, and is highly profitable. Digital products come in various forms, including e-books, templates, programs, online courses, applications, and more. Do you have the necessary skills to develop goods that improve the operations of other businesses? If yes, then get ready to produce and sell digital products.
14. Sell Your Crafts
Selling your crafts is one of the top small business ideas for 2023 if you're a creative person. You can include anything from sculptures and paintings to clothing and jewelry under this product section.
You must first compile a portfolio of your work to get started. After that, you can start promoting your company on your blog and social media pages. You can also sell your handmade goods at regional craft fairs, consignment stores, and on websites like Etsy and Amazon Handmade. You'll need to be resourceful and think outside the box if you want to market your crafts, as many opportunities are available.
15. Car LED Light
Every day, new lighting sources are discovered. Most auto manufacturers employed halogen lighting in their vehicles about 15 years ago. Then, because of its superior performance, the xenon technology of producing light replaced the halogen. Today, a lot of individuals utilize LED lights in their cars. This light source has better luminous flux properties while using less energy.
LED lamps truly gained popularity as soon as people from all over the world learned they could purchase them for a reasonable price. Google Trends reports high demand for automotive LED lamps, and as nothing new has occurred in the world of light sources, these lamps will continue to rank well shortly. By the way, the volume of orders for this product category might also be impressive.
16. Smart temperature sensors
Consider smart temperature sensors while shopping for affordable smart home products. You were given access to a climate-controlled chamber. These sensors measure the room's temperature, humidity, and other factors and send the information to smart hubs, which control all the other smart appliances like smart heaters and drapes.
Smart temperature sensors are becoming one of the most well-liked eCommerce items worldwide because of their extensive versatility! Additionally, if you offer household appliances online, they could be among your top-selling products because of their low price.
17. Hair catcher
People must look for methods of catching these things since some foreign objects, such as pet hair and loose threads, might seriously damage their washing machines and sewage systems. Fortunately, some manufacturers have created a product known as a handy hair catcher. It is a filter that keeps everything redundant out of your kitchen sink or washing machine.
18. Fitness products
This is another sizable market that has been expanding steadily. Selling items like pedometers, sneakers, fitness trackers, towels, and armbands are an excellent place to start. If enough money comes in, you can add more products to your lineups, such as treadmills, bicycles, and other fitness gear.
19. Sterilizer Dryers
There has been a long-running trend with this product. Sterilizer dryers have been consistently trending since the end of 2018. Their appeal is limited to North America, though. Test this product on your store if you were selling in the US and Canada.
20. Lip Balms
Another affordable, top-selling item to offer online in 2023 is lip balm, which, as you can see from the trend graph, is still quite popular worldwide.
21. Matcha Tea
Another product that frequently appears on trending and best-seller lists is matcha tea. And as you can see, it has consistently high levels of popularity and global acclaim.
22. Laptop batteries
Another one of the top-selling products in 2023 will be laptop batteries. Laptop batteries are an excellent resource for those who want to revive an old laptop or create their own devices. A spare laptop battery ensures that mobile users never go without a computer.
Selling in the laptop sector gives you many chances to grow your product offering. You may market cases, wireless adapters, external hard drives, power supplies, and laptop memory.
23. Wall plates and covers
Coverings and plates you can put on the wall enable you to personalize your space. This is why many people are opting for this option over others. You can market ultra-modern decorative plates or classic ones with a finishing touch. Additionally, HDMI wall plates allow you to plug in HDMI-enabled devices and screwless wall plates with a sleek design.
24. Watch accessories
Watch accessories are among the most profitable popular items. Although the craze fluctuates in popularity, individuals typically hunt for watch accessories all year round. The market is also enormous, with a projected market volume of $335 billion in 2022.
25. Signage
Next on the list of currently popular products are signs. There are 135,000 searches per month for the term "signage" in the search volume. Marketing signage via social media is a brilliant idea. Determine who your main audience is.
26. Neck Massager
Neck massagers have become one of the most helpful self-care items you can get, possibly due to the shift to a work-from-home model and the need to get used to spending all day in uncomfortable positions! They come in a wide range of sizes and forms.
The data shows that there have been significant increases in the demand for neck massagers. As more and more individuals start purchasing self-care items to take care of their bodies, it will only increase with time.
27. Portable Blender
Fitness fans can benefit significantly from a portable blender, as maintaining fitness is becoming more popular. What is the most effective strategy to fulfill many people's resolutions to maintain physical fitness? By eating a balanced diet! They can accomplish it because a variety of businesses sell the juice. Therefore, be sure it is authentic while selling this item because replicas need better received.
28. Car Phone Holder
Our lives are now more straightforward, thanks to technology. Before, we had to ask others for directions; now, our smartphone provides such information. But how can you use a smartphone to seek directions while driving? Car phone holders can be helpful in this situation. Automobile phone holders are becoming a necessary car component. They have been on the market for some time. The car phone holder will undoubtedly increase sales, regardless of whether you run a general or car-specific business.
29. Laptop Accessories
What could be better than a laptop that is compatible with your working environment as you incorporate work into the home? There are always more accessories to add to your business laptop, whether an HDMI cable to link it to the living room TV or your favorite skins. The market for laptop accessories is still on the rise significantly. They continue to be popular products to buy year after year.
30. Breathable Mesh Running Shoes
Because breathable fabrics are durable and provide movement comfort, athletes are now seeking footwear made of these materials. The airy sneakers are ideal for those who have only recently begun running. Since they are constructed of organic materials, breathable shoes are trendy. You can keep them for as long as possible because they don't wear out.
Conclusion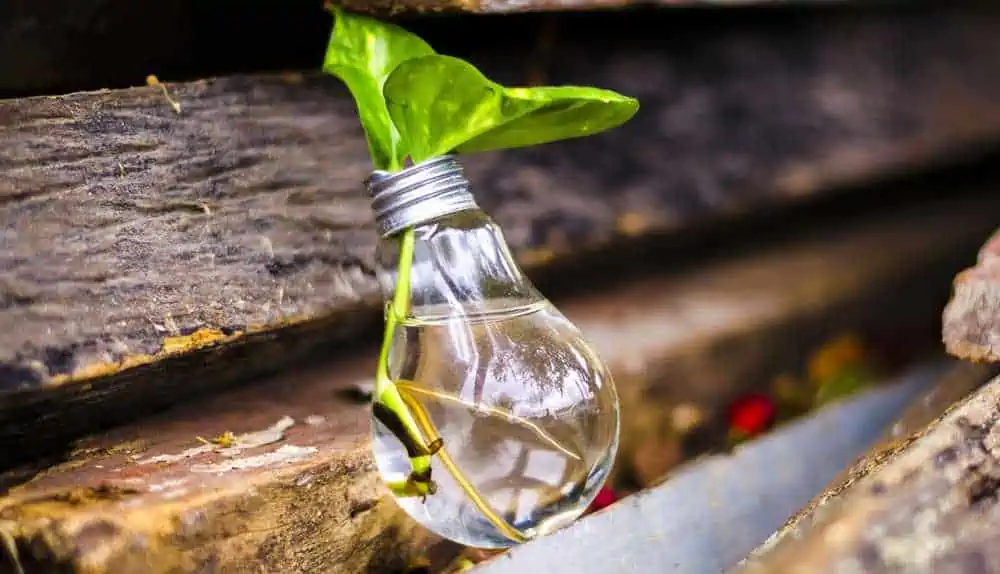 It's crucial to develop digital and physical product ideas depending on your target market, regardless of whether you're a fledgling eCommerce business or an established player in the field. You can produce more quickly with great product ideas, stay one step ahead of the competition, satisfy your customers, and increase sales.
Now that you have the tools, it will be easier to start thinking of a great list of winning product ideas. Get outside and begin your explorations!
Frequently Asked Questions
How can I come up with product ideas for my business in 2023?

Generating product ideas can be an exciting process. Start by identifying current trends and consumer needs within your target market. Conduct market research to gain insights into emerging industries and areas of opportunity. Consider brainstorming sessions with your team, exploring customer feedback and suggestions, and analyzing competitor products for inspiration. Additionally, stay updated with technology advancements, societal changes, and environmental concerns to identify potential product ideas that align with the current zeitgeist.

How do I validate the potential success of a product idea?

Validating the potential success of a product idea is crucial before investing significant resources. Begin by conducting market research to determine the demand, competition, and target audience for your proposed product. Collect feedback through surveys, focus groups, or prototype testing to gauge interest and gather insights for further improvement. Analyze market trends, consumer behavior, and competitor offerings to assess the viability and uniqueness of your product. Additionally, consider conducting a small-scale trial or soft launch to gauge initial customer response.

What factors should I consider when selecting a product idea for my business?

When selecting a product idea for your business, several factors should be considered. Firstly, ensure that the product aligns with your target market's needs and preferences. Assess the market demand and potential profitability of the product. Evaluate the production and supply chain feasibility, including sourcing materials, manufacturing, and distribution. Consider the scalability and long-term growth potential of the product. Additionally, factor in the competitive landscape and the uniqueness or competitive advantage your product brings to the market.

How can I differentiate my product from competitors in a saturated market?

In a saturated market, differentiation is key to standing out and capturing customer attention. Start by conducting a thorough competitive analysis to understand what sets your competitors' products apart. Identify gaps or pain points that your product can address more effectively. Focus on creating a unique value proposition, whether it's through superior quality, innovative features, eco-friendly materials, or exceptional customer service. Tailor your marketing messages to highlight the distinct benefits and advantages your product offers, and consistently deliver on your promises to build a strong brand reputation.

How do I protect my product idea from being copied by competitors?

Protecting your product idea from being copied by competitors involves taking appropriate legal measures. Consider obtaining intellectual property protection, such as patents, trademarks, or copyrights, depending on the nature of your product. Consult with an intellectual property attorney to navigate the legal processes and ensure your rights are safeguarded. Additionally, maintain confidentiality during product development by utilizing non-disclosure agreements (NDAs) with suppliers, manufacturers, and team members. Monitor the market for any potential infringements and be prepared to take legal action if necessary.