The payment industry is undergoing a major shift, with the emergence of new players and traditional firms introducing new products and services. Innovators are disrupting the industry by offering payment solutions that leverage advanced technologies and digital currencies to meet customer needs.
Moving payments to the cloud
Cloud capabilities have been in the market for a while now. However, with AI developments and better technologies plus a global reach, here are three reasons why payment companies are moving to the cloud.
Cloud-based computing and payment systems are faster and more scalable
Cloud-based payment solutions are more secure and flexible, making them easy to implement into a company
Cloud-based payment solutions are more efficient and accessible from multiple devices
Cost-effective cloud-based payment solutions are more flexible and secure than what we have seen in the past. Payment solutions that are built with cloud computing will allow you to increase your transaction speed and also the security surrounding sending and receiving payments. Additionally, the cloud allows you to integrate new features into your existing infrastructure without any downtime, allowing you greater control over your customer data and system as a whole.
New Areas of Specialization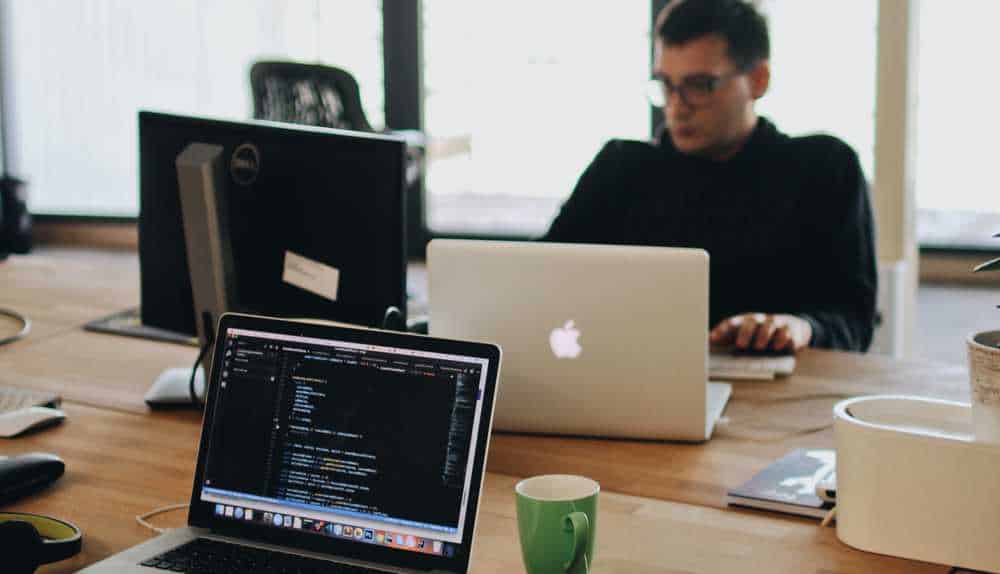 The payments industry is not immune to disruption. New players and existing ones are all looking at ways to disrupt the status quo, but there are some key areas where they're already starting to find success.
Mobile payments: Mobile payments are gaining popularity like never before. Especially after the pandemic things have changed drastically in this sector. It is gaining popularity in developed economies as well as emerging economies. Payment through QR scans, mobile wallets, and bank-to-bank transactions are the new innovations in this field. Globally, the e-commerce market now fully depends on mobile apps and mobile payments.
Alternative payment methods: Alternative forms of payment such as Paypal, Venmo, and other peer-to-peer payment platforms allow users to make or receive payments without directly logging in to their bank account. Similar systems are being developed in many other countries. With internet adoption increasing in most countries, this way of payment will certainly gain popularity and continue to challenge traditional banking systems. The money transfer is typically faster and just as secure.
Credit card rewards: Credit cards are another convenient way to make payments, and due to fierce competition with the new payment methods, credit card companies are offering far more rewards than ever before. Credit Card companies are focusing on encouraging the use of new payment systems with their cards in order to earn rewards.
Building on a Firm Foundation
Despite the looming recession, the payment industry has a firm foundation. With the introduction of biometrics and AI, the days are not far when cards or mobiles will not be required for payment. New innovations in technology will make it far easier for people to make payments and much easier for business people to scale.
These innovations will not only enhance the scope of the payment industry but at the same time help grow businesses, at a much faster rate than ever before.
With crypto disrupting the market, the payment industry will experience less dependency on government and central bank controls opening new opportunities for innovation, which will further strengthen the foundation of the global payment market and industry.
Stronger Payment Security Innovations
As you can imagine, security is a top priority for banks and payment processors. Transactions are an extremely important part of their business model, so they need to ensure that their security is to the highest standards. They also want to protect consumers against fraud, which has become increasingly common over the past decade as criminals have become more sophisticated in their methods.
In light of these concerns, new solutions are evolving rapidly within the payments industry. One example: Apple Pay has been around since 2014, but only recently became available on Android phones through Google's Wallet app (which itself was acquired by Google).
Apple Pay uses near-field communication (NFC) technology to let users pay at NFC terminals without having to manually enter their credit card each time they make a purchase—a process that many merchants find inconvenient or even painful. Another example of this is WeChat Pay which allows people who have linked their bank accounts with WeChat Wallet access to send payments. This helps reduce friction so customers can spend less time during the checkout process from merchants' websites or when sending peer-to-peer payments.
The payments industry is changing rapidly, and it's important for businesses to stay on top of these developments. As consumers become more comfortable with digital wallets, it's likely that companies will start allowing users to pay with them as well. This will be especially useful for small businesses who don't have the resources to set up their own payment systems, but also important for large organizations to watch out for so that they stay up to date with the latest technological advancements.
Digital Currency by Banks
Digital currency is a form of currency that only exists electronically and central banks are showing interest in launching their own currencies in digital format. It can be stored in virtual wallets, which are accessed via an app on your phone or computer. You can use digital currency to purchase goods and services from merchants who accept it as a valid payment method.
Digital currencies are not printed or minted like gold or silver coins; they're created by computer software to facilitate transactions between buyers and sellers over the internet (and sometimes within physical stores). The most popular types of cryptocurrency include Bitcoin, Ethereum, and Litecoin—but there are hundreds more out there!
Cryptocurrencies are created through a process called mining. Mining is the act of verifying transactions on the blockchain network, and it's done by people (or "miners") who run computers that work to solve complex mathematical problems. Once a set number of transactions are verified, miners receive cryptocurrency as payment for their work.
The Global Market Landscape Will Determine Investment in the Payments Industry
The global market environment will determine investment in the payments industry over the next decade. Depending on what happens with powerful and emerging economies could determine what companies gain investment in the payment industry.
Top Trends In Global Payment Market
The global payment market is expected to grow at a CAGR of 9.9% from 2019-2025, according to the report "Global Payment Market Analysis and Forecasts: 2019-2025" published by GlobalData.
The report further states that the payment industry in developed countries such as Australia, Canada, and New Zealand is expected to register the highest growth rate during this period due to their high adoption rate in retail banking services as well as a few other factors.
The report also predicts that the Asia Pacific region will be one of the fastest growing regions due to its increasing customer base coupled with innovation in technology along with rapid urbanization (in terms of population.)
The report states that the global payment market is expected to grow from USD 2.3 trillion in 2019 to USD 3.5 trillion by 2025 at a CAGR of 9.9%. The report states that the major reason for such rapid growth is due to the increasing adoption of mobile payments and digital wallets among consumers, merchants, and financial institutions (FIs).
This report also states that other factors such as increasing adoption of point-of-sale (POS) terminals and card readers, rising demand for cashless payments in emerging markets, and increasing demand for digital services among consumers are also expected to boost the global payment market.
Conclusion
As the payment industry continues to evolve, there are many opportunities for innovators to take advantage of the market. The most powerful trend in the payments industry is its shift toward cloud-based solutions that leverage technology and data analytics as individuals and organizations create new products and services. These innovations can help streamline operations, optimize costs, improve security and simplify the customer experience. With so many exciting developments happening at once, it will be up to companies like yours to stay ahead of the curve by making it easier than ever before for customers around the world to pay their bills online or through mobile phones.