Many restaurants struggle to keep up when it comes to employee retention. People tend to abruptly leave jobs, forcing management to scramble to hire replacements. Due to this, other workers are required to put in long hours while a new hire is being scouted out and trained. However, there are ways to solve these problems and decrease the gaps in your labor force. Digital technology can be an important tool. Let us understand how digital technology is improving restaurant employee retention.
Your restaurant can increase the hiring process and employee retention of staff by investing in specialized digital solutions. Additionally, you can maximize productivity and streamline your operations by utilizing the full capacity of your current team.
This article will detail how these digital technologies can increase employee retention in your restaurant.
Face the reality – Use Digital Technology For Restaurant Employee Retention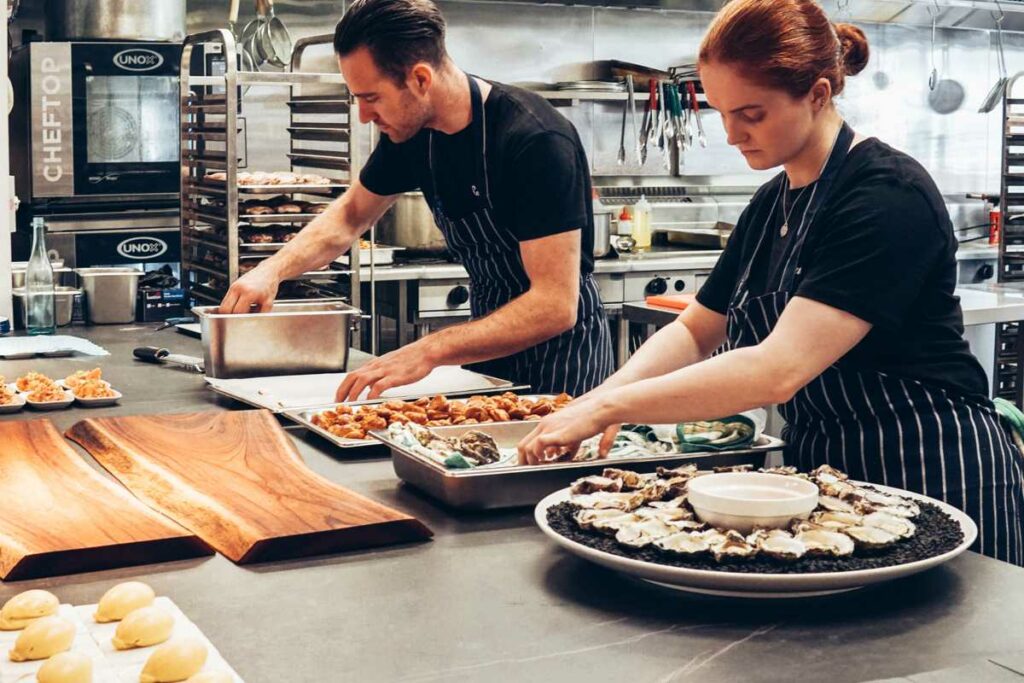 Workplace satisfaction is one of the main goals technology adoption attempts to accomplish, as restaurants undergo digital transformation and integrate technology into their operations and business models. Technology can automate many typically time-consuming and repetitive processes that result in stress and burnout in the restaurant industry.
This extra labor available for use reduces workload, boosts output for other activities, and enhances general workplace satisfaction. Thus, digital technology is improving restaurant employee retention by reducing the overall workload on the team.
Technology is becoming increasingly necessary to maintain your company. Implementing tech typically has a low barrier to entry and produces a positive return on investment. It is important to work with a seasoned technology provider who will take the time to understand the specifics of your business.
Employee Turnover is a Significant Issue for Restaurants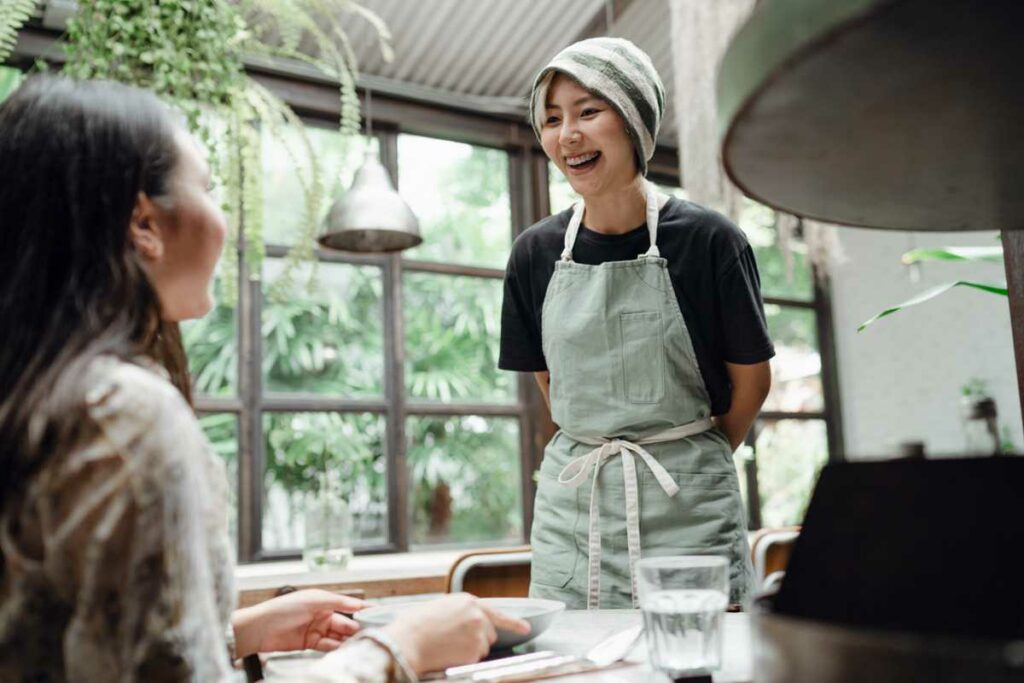 You should be relieved to learn that you're not the only one if you believed staff turnover was a problem specific to your restaurant. The hospitality sector's turnover rate has reached a post-recession high of 74.9%. According to a 7shifts survey, a server typically works for one month and 26 days. However, not all staff members depart within this window of time.
What should a manager do with staff turnover rates reaching all-time highs and employees quitting soon after starting?
Most people have heard much about customer-facing digital technology but not as much about apps and software created to enhance restaurant employee operations. Technology can lower labor costs, lower employee turnover, and improve the working environment. It can improve the productivity of a staff member and reduce work frustration.
Easy management of employee turnover is an integral part of restaurant employee retention.
Custom Restaurant Employee Apps for Businesses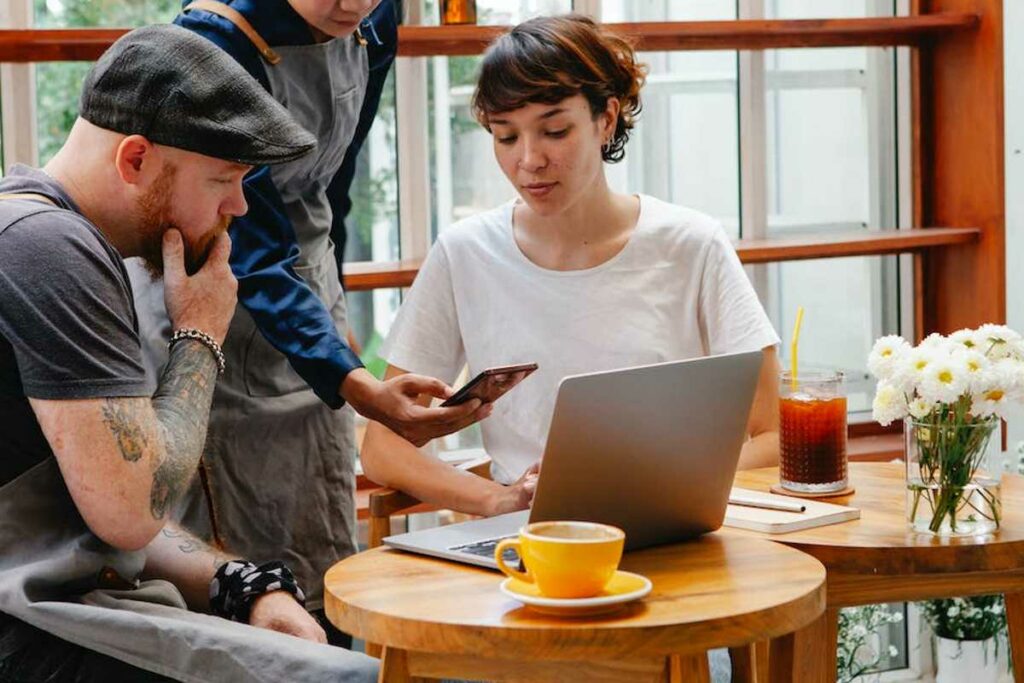 The target for any employer is to increase productivity. The goal for restaurant employees is to have a better internal working environment. Giving employees access to digital app technologies that improve business operations will help them achieve this goal.
Here are some digital technologies you can use now that you know why they can significantly impact your brand and restaurant employee retention
Restaurant employee portals
Administrators, personnel, and other external stakeholders can use an employee portal to access company resources as a contact management system and communications platform.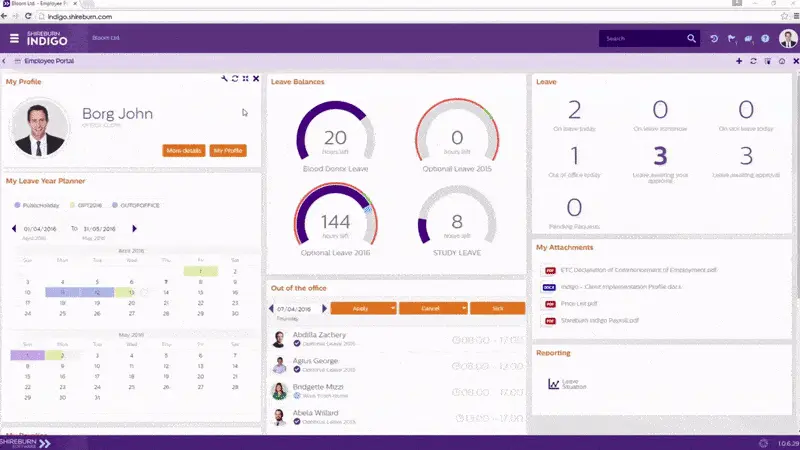 A closed system for corporate communication is known as a brand intranet. An employee portal enables broader, external contact with brand information, suppliers, and services that help staff members carry out their everyday tasks. An employee portal helps all the stakeholders have transparent and self-assessing access to their productivity.
Remember, a transparent and efficient system can help in restaurant employee retention successfully and digital technology can do that easily.
These are some attributes of an employee portal:
Integrate with current employee development and user progress programs or brand data collection platforms.
Customize brand operations with improved accessibility and a unique user experience.
Manage operations while providing users and staff with the best possible experience.
A portal offers a wide range of service options. Similarly, it serves as a mediator to provide content sources compiled in an easy-to-use interface.
Intranets
Companies use intranets as a private network to communicate with only their workers to promote learning and development. Because brand intranets are internal, staff members can utilize them for information searching, internal communication, workflow, ordering, scheduling, etc. It makes life easier for employees who need to communicate quickly and easily with appropriate parties through the proper channels to do everyday responsibilities.
The following are the main factors to take into account:
A cooperative process with employees increases productivity, fosters trust, and facilitates communication.
One point of contact between management and staff can help ensure everyone is on the same page.
Intranets offer a storehouse for branded goods, training, and other initiatives that improve culture and the working environment.
Interactive restaurant intranets unlock the potential of staff, which boosts revenue.
Intranets establish dependable channels within brands that support policies and control procedures as a participation tool. This tool promotes consistency and a better working environment for employees. Brands with intranets that provide structure and communication for every aspect of the organization consistently receive positive employee feedback.
Dashboards and business intelligence
One significant improvement is making all the data that supports your restaurant accessible with ease via dashboards and business intelligence. Employees benefit from data measurement technology solutions that offer analytical insight through the tracking resources provided by an interactive dashboard.
This solution maintains an even playing field for all team members. You can store all hourly, daily, weekly, and monthly data necessary to make decisions on dashboards. Dashboards make procedures possible at every level. Everyone needs to have their finger on the restaurant's pulse.
An even playing field gives hardworking and smart employees to perform better and at the same time motivates the nonperforming staff to do better. A healthy competitive atmosphere can help in restaurant employee retention in a much better way. Digital technology can create that balance and healthy atmosphere in your restaurant.
For the personnel, who now feel empowered, this is freeing. Employees can contribute to deciding what business intelligence is crucial, how data should be presented, and how to act on it to get desired results.
Dashboards that simplify understanding data links and purchase interactions also assist employees. In other words, dashboards offer source analysis to track customer satisfaction and performance KPIs.
Restaurant employee retention and gamification apps
Restaurants are under more pressure than ever to keep their good employees. Providing your business with custom retention and gamification software is an employee investment that strengthens the bonds between all team members.
You probably don't consider applications and software when considering staff retention, but you should. Apps for human resources can help increase employee confidence and departmental cooperation among the restaurant staff.
What are these apps used for?
Utilize a retention app created for anonymous feedback to understand your business's work environment better. This tool gives information about all employee levels and positions and the conversations between managers, supervisors, and staff.
Establish a staff resource section where employees can advance their growth or assist in collaboration with others, observing their progress as the task progresses.
When combined with feedback and suggestion boxes, this tool helps track employee morale and mood to report how workers feel at work and can assist lower attrition.
Offering surveys to gauge employee engagement can improve company culture, and supervisor reviews can help keep your best restaurant employees on board immediately.
Make it simple and convenient for workers to view their hourly, daily, and weekly schedules, request time off, and provide other thorough feedback regarding staffing needs and other required resources.
Retaining employees is crucial to the success of any organization. Enhancing your restaurant staff's well-being is vital in a similar vein. Your employees are an investment, and retention tools can assist you in better comprehending your restaurant's work culture from your staff's perspective.
Kitchen display system (KDS)
Tools that make their daily lives easier are appreciated by restaurant workers, most especially for impending orders and preparations. A kitchen display system (KDS) should be a vital component of every location for a particular brand.
Kitchen staff and front-of-house staff may communicate easily with the help of kitchen display apps. They combine all orders from third-party channels, websites, kiosks, and mobile devices. With its simple user interface, straightforward menus, and connectivity with payment processors, KDS offers visibility and organization.
Mobile POS (mPOS)
The introduction of mobile POS apps streamlines daily operations for restaurant staff. A portable device that mimics a typical POS system is a mobile POS system. As a result, it serves as a register or card reader to complete transactions. Mobile POS uses the brand's data connection on digital devices (smartphones, tablets, etc.) to accept payments through the app, interacting and converting customers from anywhere at any time.
How does mPOS improve the employee experience? This tool expedites the check-out procedure and frees restaurant workers to help customers or handle other necessary tasks. Because of this, guests are served more swiftly and efficiently. This solution undoubtedly makes the server's job more accessible and painless.
Are You Ready to Use Digital Technology to Boost Employee Retention at Your Restaurant?
Employee turnover in the hospitality sector is at an all-time high, with most servers resigning within two months of starting their jobs. However, with the help of digital technologies, you may beat the statistics and boost employee retention in your restaurant. Implementing technology such as employee portals, kitchen display systems (KDS), and mobile point of sale (mPOS), among others, can improve employee working conditions at your restaurant and increase staff retention. Digital technologies have helped increase operations in various other sectors, like healthcare, banking, and many others; there's no reason why they can't help you retain your best employees.