All online retailers should consider Amazon FBA. The level of Amazon's infrastructure to fulfill orders is unmatched in the industry and over the past couple of years, the pandemic has accelerated the growth of eCommerce and online marketplaces. eCommerce is expected to be a $1 trillion market in 2022. One of the beneficiaries of this growth is Amazon and anyone selling on the platform. Amazon is now estimated to conduct more than 40% of all eCommerce sales in the US. 
One of the strongest differentiators of Amazon is the supply chain infrastructure the company has developed over the last three decades. In every aspect of fulfillment – logistical planning, shipping infrastructure, warehousing network, operational efficiency – Amazon is an absolute behemoth.
In 2015, Amazon decided to start its own shipping and logistics unit and began delivering packages for its own clients, as well as for third-party sellers on Amazon.com. Within five years of that decision, the company became the third largest shipper in the US, behind only the US Postal Service and UPS. Amazon's shares of US package delivery are greater than that of FedEx. All that investment and expertise has helped not only Amazon but also sellers on the company's platform. The company has turned its internal fulfilment operations into a service for other sellers, known as Amazon FBA. Today the company delivers over three-quarters of the goods sold on Amazon via its own delivery fleet.
Amazon FBA is not the first time the company has decided to start offering an internal operation as a service. In 2002, Amazon launch Amazon Web Services (AWS) for clients, which was formulated as an overhaul of the company's IT operations so IT staff could focus on differentiated client-facing innovation rather than routine and repetitive tasks.
Given the growth in online sales, especially as more entrepreneurs turn to eCommerce, we believe it is a great time to understand how leveraging Amazon FBA can benefit your online sales and business as a whole. We explain what Amazon FBA is, how Amazon FBA works, and all the various costs associated with the service offering. 
Amazon FBA – What is it?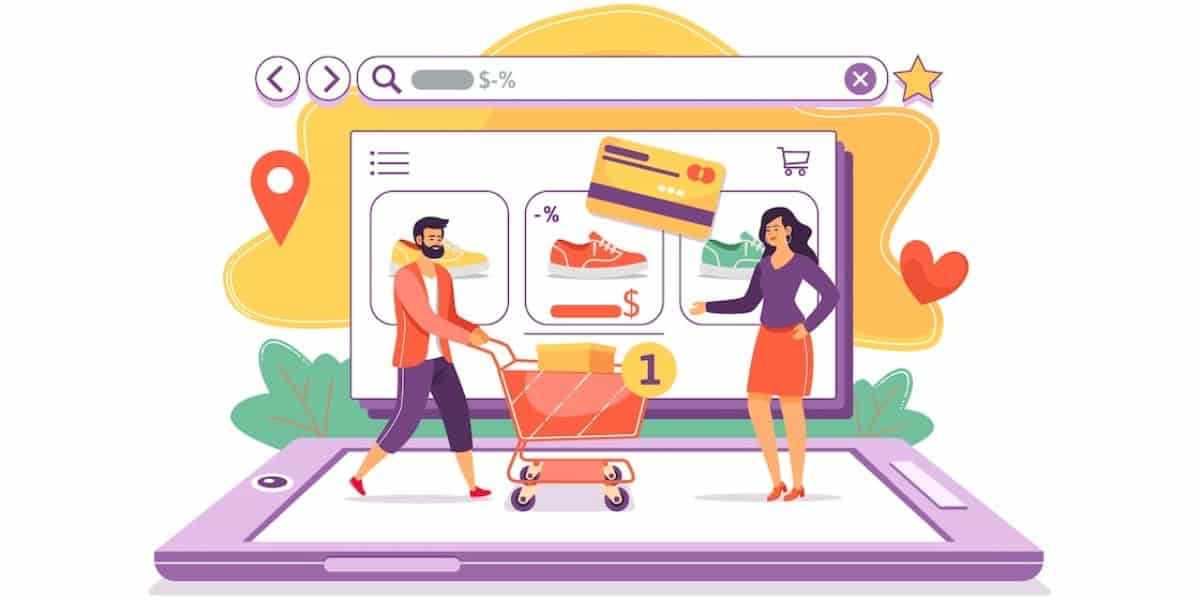 Fulfilment by Amazon, also known as Amazon FBA, is the back-end fulfilment processing service that Amazon offers to merchants that sell on Amazon.com. There are many steps involved in being an online seller of goods. 
The merchant starts with a product that has been manufactured, most likely somewhere outside of the US. Those goods need to go from the factory to the port to be ready for shipment to the US. Then the shipment must clear US customs and then get delivered to warehouses, where they are stored awaiting dispatch to a consumer. There must be an online store or marketplace on which orders can be placed for those goods. Once those orders come in the goods are then packaged and dispatched to the customer. On route to delivery, there needs to be shipment tracking and possibly delivery scheduling. Post-delivery, customers may have some questions about how to use the product or other service-related inquiries. Sometimes, they may be dissatisfied with the product and may wish to return it.
When an online seller enrolls into Amazon FBA, Amazon handles all these tasks for the seller.
How does Amazon FBA Works?
The process of Amazon FBA is very straightforward, and merchants can quickly and easily sign up for the program.  The seller would continue to operate as a business as usual with their existing Amazon account and with the click of a few buttons, they can easily add their products that will be a part of the Amazon FBA program. Below are the steps merchants need to follow to enroll in the program.
Identify the products the seller wishes to sell via the Amazon FBA program.
Send those products to the designated Amazon warehouse.
The seller's products are stored in Amazon warehouses until an order needs to be fulfilled for them.
Customers place an order for the seller's products from Amazon's marketplace.
Amazon handles all information from payment processing to inventory updates and reconciliation.
Amazon's fulfillment centers pack and ship out the seller's product to the customer.
Any subsequent customer support inquiries relating to delivery, quality, service level agreement, returns, or instructions regarding use are all managed by Amazon.
Amazon deposits all sales proceeds, less their own fees, into the seller's bank account on a bi-weekly basis.
Effectively, Amazon FBA is an extension of the sellers' business, with warehouses, packers, bookkeepers and support staff at their disposal to help them run their business.
There are still some tasks that the seller will still be responsible for. They include:
The seller must identify the products that are a part of the Amazon FBA program that need to be sent to Amazon's warehouse.
The inventory of goods sent to Amazon should be up to date and replenished on a regular basis, based on coordination with the company.
The products listed on Amazon FBA and their marketing is still the responsibility of the seller. At this stage, where much of the fulfillment work is handled by Amazon, the merchant is given sufficient time to manage all other tasks of the business, such as marketing, product development, etc.
Furthermore, the seller must package their products in a certain manner to prepare for Amazon FBA.
All products must be prepared as ready for sale by individually packing them and labeling them separately.
All products sold as a single unit must be packed together in a clear or opaque plastic, or in cardboard.
All products must have either an EAN, FNSKU, ISBN or UPC barcode (depending on the barcode standard/ sticker size the seller picks when setting up the Amazon FBA account) that can be easily scanned.
The Costs of Amazon FBA?
There are various costs associated with Amazon FBA. One of the largest costs that sellers incur in the Amazon FBA program is storage costs. Amazon does not levy those charges based on the cost of the product but the space those products take up in its warehouses for how long, i.e. the products' weight, size, and time. So large, low-value items may cost more in storage fees of Amazon warehouses than the profits earned on those products.
Furthermore, storage costs increase from the base rate for inventory that does not move for 180 days or more. There is also something known as stranded inventory which Amazon helps sellers track. This is inventory that's stored in Amazon warehouses but not listed in seller product lists. Stranded inventory is also levied fees by Amazon.
There is a breakdown of expenses that all sellers on the Amazon FBA program can seamlessly track via the FBA Dashboard. The dashboard gives a transparent view of all expenses that sellers incur from the program which can help them determine which products to include more of in Amazon FBA and the profitability of them each.
The Benefits of Amazon FBA
Amazon today is the largest eCommerce retailer in the US. There are tremendous benefits online sellers can derive just by the name brand. Customers have come to associate the company with good prices, great variety, and reliability of delivery and service. However, there are specific benefits of being a seller that uses Amazon FBA, beyond the reputational boost. Below are some benefits of Amazon FBA that all online sellers should think about.
Access to Amazon Prime members
According to RBC Capital, 74% of members say they use the service more today than they did when they first signed up. Also, Prime members tend to spend more. On average, a Prime member spends more twice as much on Amazon as a non-member. All these trends benefit not just the company but all sellers on the platform. It is exactly for these reasons that fitness equipment-company, Peloton, recently decided to start selling its exercise bikes and accessories on the eCommerce site. 
It is important to remember that this is a decision made by one of the most popular companies independently selling one of the hottest products all throughout the pandemic. But as people started to return to the gym and sales began to struggle, the company chose to partner with Amazon to reverse the decline.
Free Delivery
More than 70% of US households are Amazon Prime members. All these members received free 2-day shipping on all purchases, and 1-day and same-day shipping on select purchases. This is one of the biggest reasons why its members opt for the service. Since Prime members buy more, online sellers using Amazon FBA are likely to see that trend impact their bottom line.
Cost savings from Amazon's expertise on operational efficiency
Another benefit of Amazon FBA is that online sellers get to utilize the expertise of Amazon to cut various costs associated with fulfilment. Amazon has invested in its fulfillment capabilities, especially during the pandemic. It has focused on automating operations and expanding its umber fleet of airplanes as well as fulfillment centers. In 2018, the company acquired Kiva Systems, the maker of autonomous network of coordinated fulfillment robots, for $775 million.
Another testament to Amazon's fanatical approach to efficiency is how Amazon started its own deliveries. In 2013, the company received a higher than usual rate of complaints for missed delivery deadlines around the holiday shopping season. Within two years the company had started its own delivery service. At the time, FedEx, UPS, and US Postal Service were delivering about 97% of all the company's shipments. By mid-2020, Amazon was handling 67% of its deliveries via its own fleet. That statistic was projected to be 85% by now.
Amazon bought 12 airplanes during 2020, just as the pandemic was peaking. The company expand its package facilities by 220 that year. This was all done just as demand for cargo planes and real estate had plunged.
From the ordering to the deliver, to managing the data of an eCommerce store, Amazon's expertise is to manage the entire fulfillment process end-to-end. In using Amazon FBA, merchants don't need to incur oversee warehouse operations or overhead expenses. Furthermore, along with Amazon's patented one-click ordering, merchants and consumers alike benefit from Amazon's expediency in many parts of fulfillment, including quicker processing times to dispatch.
Amazon FBA gives you a leg up on the competition
Sellers using Amazon FBA rank higher when consumers search for a product. This is not because Amazon discriminates against non-Amazon FBA sellers, the ranking is driven by algorithms that factor product pricing in their rankings. Given that shipping is effectively free for Prime customers, thereby not applicable on Amazon FBA sellers, it is not included in the price of the product. Since that benefit does not exist for non-Amazon FBA sellers, the price of their product has shipping fees added onto the purchase price, which ends up costing more and thus ranks lower.
The Disadvantages of Amazon FBA
The benefits of Amazon FBA are tremendous, almost hard to believe. But there are disadvantages of Amazon FBA as well that warrant careful deliberation.
Amazon FBA is not free
This makes sense, Amazon is a very successful business and Amazon FBA is a major driver of that. As a result, the does assess storage charges and fees for fulfillment to sellers using Amazon FBA. The storage fees can add up if the goods you sell aren't fast-moving. Whether certain products are still profitable is an important factor for online sellers to weigh. The company offers merchants an FBA fee calculator to show what kind of costs they are likely to incur by using Amazon FBA.
Amazon gets all the branding benefits
Although the are many benefits of emphasizing the Amazon name brand when selling to customers, it may be hard to discern between fulfilled by Amazon and sold by Amazon by the end consumer. Since the company handles all order taking, packing dispatching and fulfillment, followed up by any customer support needs for sellers using Amazon FBA, it's hard to see if there is any other involved other than Amazon.
In such a scenario, it becomes difficult for online sellers to work on their own brand management and reputation. This could a hurdle for online sellers looking to establish their own brand.
An increase in returns
According to behavioral finance, returns and subscription cancelations have some friction intentionally built into the process. This is referred to as 'nudges,' which are designed by default to be either accommodative to encourage a certain behavior or prohibitive to discourage certain behavior. Amazon has made a name for itself by the ease of which customer can transact on its website, including the "easy returns process." This may increase the number product returns for online sellers using Amazon FBA.
There is some degree of control online sellers have – improve the quality of their products so that returns are less likely. However, there are limitation to that as well since consumers may sometimes order multiple sizes of a apparel and keep the one that fits and return the rest, a phenomenon specifically identified by research.
What if I want to become an Amazon FBA seller?
There are both benefits and disadvantages of using Amazon FBA. Millions of businesses worldwide use the service giving Amazon an even bigger sway in global retail and supply chains. In six out ten countries surveyed, more than half the sellers on Amazon utilize the company's Amazon FBA service. If an online seller decides that Amazon FBA is right for them, and they'd like to join the program, below are the steps to take.
Set up a seller account with Amazon Seller Central.
Set up a list of products that the seller would like to sell on the Amazon marketplace and which of those will be a part of Amazon FBA.
The seller must prepare the products in accordance with Amazon FBA packing guidelines
Send the products part of Amazon FBA to the designed Amazon warehouse.
Conclusion
As online retail and eCommerce grows, more and more entrepreneurs turn to the industry to utilize their creativity and become online sellers. The one company that these entrepreneurs often look at to help them set up their operations is Amazon, making use of the company's fulfillment offering known as Fulfillment by Amazon (FBA).
Amazon FBA is an easy-to-use service that online sellers can use to quickly start up and expand their operations. The service allows businesses to leverage the company's warehouses worldwide, logistics and supply chain expertise, operational efficiency, and a transportation and shipping infrastructure that has quickly become the third largest in the US. The entire end-to-end customer journey at third-part sellers is handled by Amazon as part of the Amazon FBA service.
Given the seamless integration of online seller operations into Amazon's global ecosystem, it is prudent for online seller businesses to carefully consider Amazon FBA, what it is, how it works, and the costs associated with Amazon FBA, to gauge if the service is right for them.