You've probably heard of Patreon if you're a content creator. If you are unfamiliar with the service, Patreon is a platform that gives business tools to content creators so they may operate a subscription service. Numerous YouTubers, authors, podcasters, artists, and other creatives can now easily monetize their work, thanks to Patreon. So Patreon is the platform to use if you want to launch a subscription-based business and earn money from subscribers. Nevertheless, there are certain drawbacks to using Patreon. For instance, there is no room for creators to be discovered, and you may only join the site if you have a sizable social media following. As a result, there is a growing need for the best Patreon alternatives. 
Best Patreon Alternatives -Cloud funding platforms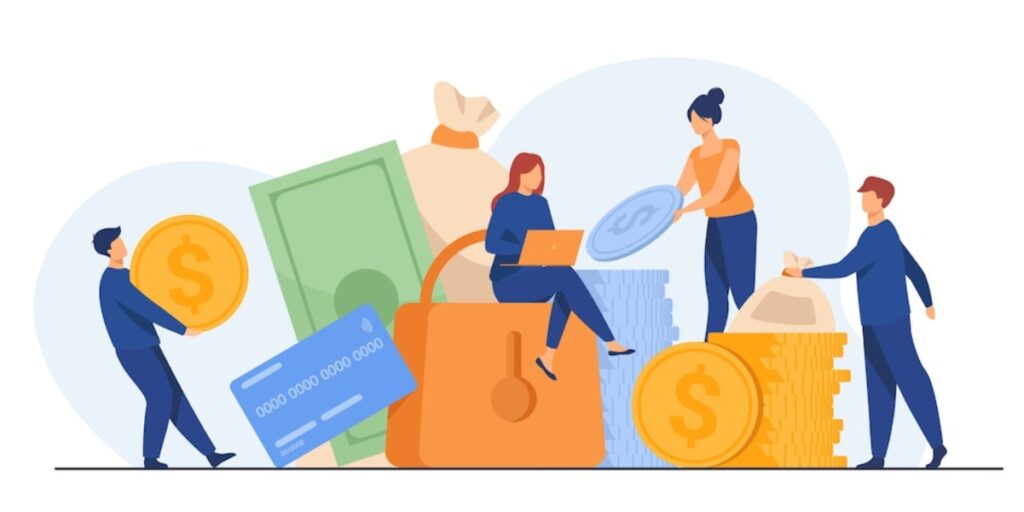 You must first select what aspects of crowdfunding platforms are crucial before comparing the best Patreon alternatives. Would you prefer to have the option of continuing to accept donations and raising money? Or would you rather pay less for a platform? These Patreon alternatives all have various benefits. 
Podia
If you are looking for one of the best Patreon alternatives then Podia can be your first choice. Podia is one of the top crowdfunding sites for standalone sales of online courses and digital downloads. In 2017, the company started offering Patreon-like membership services to users looking to offer paid subscriptions to followers who desire ongoing access to their content. Podia welcomes comparisons of its offerings to those of Patreon. So much so that it set up a page on its website to promote itself as the best Patreon alternative. 
The key selling feature of Podia is that there are no fees associated with any donations your subscribers make. Alternatively, a set monthly cost is required to access the service. Users of Podia pay around $79 per month for the membership package and about $39 per month to offer online courses that get them access to Podia's email marketing services.
If you utilize Podia instead of Patreon, you'll pay less in fees if you generate a sizable monthly income from the sales of your work. Podia is not a more economical crowdfunding platform than Patreon if you only make a few hundred dollars every other month.
Pros
Products, emails, and audience are not constrained
Zero transaction fees
Outstanding user interface
Cons
It is somewhat pricey due to the monthly subscription charges. This makes many people think that it is not the best Patreon alternatives.
Using it is more challenging than using Patreon.
Buy Me A Coffee
Buy Me A Coffee provides creators with a straightforward platform for interacting with their fans. Your supporters may easily support you through memberships and one-time donations with this Patreon alternative. You can also sell tangible goods and digital services like custom artwork, phone calls, and ebooks.
You don't always have to work on projects with Buy Me A Coffee, unlike Patreon, where you must maintain a steady supply of material or risk being shut down. Debit cards, credit cards, PayPal, Apple Pay, and Google Pay, are a few additional payment options available to your members. Additionally, as Buy Me A Coffee is a recognized PayPal and Stripe partner, you can withdraw your money immediately and without a 30-day holdup.
Additionally, there are no monthly fees associated with using Buy Me A Coffee; instead, you will only be charged a 5% transaction fee if you make a sale.
Pros
It is not a significant commitment.
You may accept either one-time or recurring payments.
Your subscribers do not need to sign up to donate.
Cons
The platform does not provide any analytics.
Donation amounts are restricted.
It doesn't provide a lot of membership benefits
Kickstarter
Kickstarter might not be the crowdfunding platform you'd pick as one of the best Patreon alternatives. For one thing, the recurring subscription model used by Patreon does not apply to Kickstarter crowdfunding efforts. But if you're a creator who wants to release a few significant works each year, Kickstarter might be a good fit. After your current Kickstarter campaign expires, you can always launch a new one.
It is more challenging to join than Patreon, though, and applications are carefully pre-screened before being accepted. If you are a part-time creator, you should consider the platform's exclusivity as it is higher than most of its rewards crowdfunding rivals.
Keep in mind that funding for Kickstarter projects is either all or nothing. Therefore, you won't receive any money if you don't raise the desired amount within your selected time range.
Pros
Simple to set up
Excellent advertising tools
Cons
It is most appropriate for one-time projects.
There will be no membership service or ongoing revenue.
Indiegogo
If you want to build one-time projects, Indiegogo is another platform for crowdfunding that you should look at. Despite being identical to Kickstarter, Indiegogo offers creators the choice to employ a continuing campaign called Indiegogo InDemand after they've run a successful crowdfunding campaign on any platform. Indiegogo is also less exclusive; thus, it doesn't screen people before they sign up to launch a campaign.
You can have an all-or-nothing campaign structure or keep the money you raise on Indiegogo. If your campaign doesn't succeed in reaching its objective, you won't be left without anything the latter. The length of a campaign may not exceed 60 days.
Pros
Extensive project creator support network
The Indiegogo marketplace allows you to post your products so that people may purchase them directly from you.
Its InDemand option allows you to continue raising donations after your campaign has ended if you did not meet your campaign funding goal.
Cons
Because it is less well-known than Kickstarter, you may need more promotional work.
Memberful – Popular and one of the best Patreon alternatives
Another method to profit from your work is through Memberful. First, it is a plugin you can add to your website that allows users to subscribe to obtain unique content rather than a crowdfunding platform. Larger businesses and media companies benefit most from Memberful's ability to scale quickly.
You can configure the program to accept subscriptions of various durations, such as monthly or yearly. In addition, many membership plans have access to variable quality content. And as it turns out, Patreon bought Meberful in 2018 after noticing the parallels between the two platforms. But the business continues to run as a separate, independent service.
You won't pay a monthly fee when you sign up for Memberful's basic plan, but Memberful will keep 10% of your earnings. The platform fee is reduced to 4.9% with the Pro plan, which costs $25 per month. Additionally, the Premium plan, which costs around $100 per month, keeps the 4.9% platform charge while eliminating all Memberful branding.
Pros
Customized branding
They offer email newsletters
Intuitive membership management
Analytics and conversion tracking are provided.
Cons
It doesn't offer as many features as other platforms
Liberapay
Liberapay is a Patreon alternative since it offers a platform for recurring donations. Liberapay, in contrast to Patreon, is an open-source platform that doesn't charge users any fees to utilize its services. The only costs you'll encounter are those associated with processing payments, which are deducted from your earnings and are handled by PayPal and Stripe, respectively.
Transactions cannot be connected to incentives or commercial offers because Liberapay is only for donations. As a result, you might find it challenging to gain traction with Liberapay if you want to conduct a more commercially focused campaign.
Pros
There are no platform fees.
There is no duty to provide rewards.
Multiple languages and currencies are supported.
Cons
Making long-term estimates are challenging.
Because the company is small and new, you may not receive sufficient exposure.
Ko-fi
Since 2012, Ko-fi has existed as a well-liked substitute for Patreon. It is a one-stop shop for starting crowdfunding projects that sell memberships, physical and digital goods, and donations. As a content creator on the site, you may make a portfolio to display your work, and those who appreciate what you're doing can give to you or even hire you to create a specific piece for them.
You can get your funds through your PayPal account, and Ko-fi doesn't charge any platform fees for your donations. For any commission, membership, or store sale, you should anticipate paying a transaction fee of 5%.
Pros
There is no need to sign up as a supporter.
An uncomplicated user experience
Memberships, paywall content, and tailored commissions are all possible.
Cons
A minimum donation of $3 is required.
There are no built-in marketing tools.
Divide memberships into tiers.
Gumroad
Whether you're selling subscriptions, tangible goods, or online courses, Gumroad offers a versatile approach to interacting with your fan base and generating revenue. On this platform, you can sell almost anything with a few limitations. You may also make money through your website or your paid Gumroad profile. Customers can choose to pay whatever they want and pick between one-time, recurring, and regular payments.
Gumroad also provides several tools that might increase your chances of raising money successfully while letting you interact with supporters and clients. Additionally, Gumroad has no monthly subscription, and you only pay when a transaction is made. As your sales increase, your fees will decrease, with the lowest rates set at 2.9% plus $0.30 for each transaction. Fees start at 9% plus $0.30 per transaction.
Pros
Easy to use
Starter plan for free
Platform for membership
This platform works effectively for both digital and physical products.
You can integrate Gumroad into your website.
Cons
There is no A/B testing.
Not compatible with Apple Pay
Customer support solely by email
Add a Contribution Button to Your Website as a Bonus Choice.
Additionally, you can directly request donations from people who like your work through your website, avoiding the need to pay a platform fee to anyone in the process. It's simple and hassle-free to raise money by including a donation button on your website. If you want to follow this path, you have several possibilities, including:
Like Patreon, integrating any of these payment processors into your website will let your followers pledge ongoing support for you. However, you won't receive any other crowdsourcing options that Patreon and its competitors offer.
Summary
It's been difficult to monetize your work for a long time. It's good that platforms like Patreon and its alternatives have emerged to fill this market gap and enable content creators to profit from the very people who appreciate and consume their work. Since there isn't a perfect Patreon alternative, you must evaluate each site to choose which is ideal for your requirements. You should think about the kind of information you offer, the price you want to charge, and the number of fees you can afford to pay. Additionally, you'll need to ensure that the kind of content you wish to share is permitted on the website you're using.