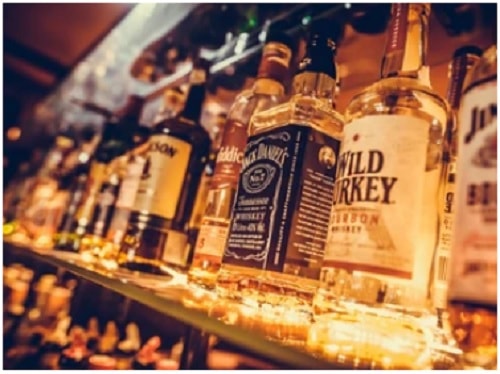 Owning the best Point of Sale (POS) system is important to the success and growth of any retail business, and a liquor store business is no different. Over the last few years, the number of liquor stores in the US has grown by 0.9 percent, and the market is thriving.
However, liquor store retailers in the US face unique challenges and issues. For example, your inventory is inherently complicated, and you have to track thousands of cans and bottles of alcohol from different parts of the world.
Also, you have to comply with regulations and laws and manage inventory and labor so that you can still turn a sizable profit. Moreover, running a sale involves offering several types of promotions simultaneously, which can complicate things.
This is where a reliable liquor store POS system can make running your business simpler by helping manage several aspects of your business, such as your sales, inventory, and staff. However, most importantly, it will help you deliver a seamless and pleasant customer experience, which is important in the hospitality industry.
Liquor Store POS System – Essential Features
A liquor store POS system is important as it does much more than accept payments and ring in sales. The best liquor store POS systems track your inventory and organize vendor orders, ensuring you don't run out of stock.
Did you know that many also include security integrations and physical inventory counting tools to track potential theft?
Liquor and Bar Inventory Management
How much liquor do you have on hand? What is your profit margin? It is important to have this knowledge at your fingertips. This is the reason inventory management is an important feature of any good liquor store POS system.
The best systems have robust liquor inventory tools that can track your inventory as you sell it, and update your in-house stock in real-time, which is convenient. When it is time to resupply, you can easily create purchase orders using these tools.
Most high-quality POS systems for bars and liquor stores facilitate third-party integration with many powerful inventory management platforms. The best thing is that these programs allow you to track your liquor and beer inventory, suppliers, units, and prices on your device.
Age Verification
Selling age-restricted products should not expose your business to fines and penalties. Unfortunately, employees may forget to check IDs or try to cut corners during peak times by judging a customer's age from their appearance.
You probably know that the penalty for selling items to underage customers, such as teens, is steep. This is why owners should protect themselves by using a liquor store POS with integrated age verification.
The best systems support several ways to prompt age verification. For example, you can set the POS system to prompt your cashiers to enter a valid date of birth before processing a transaction.
Other systems have functionality that prompts cashiers to scan the buyer's ID with the system's barcode scanner and validate their age before proceeding with the transaction.
Some systems add age verification prompts by product sector. This means that you don't have to assign age restrictions manually to individual products. You just have to ensure that they are categorized correctly in your liquor store POS.
Scanning IDs is valuable as it protects your business by lowering transaction times, ensuring regulatory compliance, and eliminating the margin of error.
Promotional Pricing
A liquor store business is seasonal, with sales peaking at specific times of the year. For example, customers have to stock up on spirits at various times of year—particularly around major sporting events, holidays, or BBQ season.
You can benefit from promotional pricing as it increases sales, especially if your customers already have a couple of bottles in their shopping carts.
People are likely to buy more when they see a sale price on an item. As a result, they just might get a bottle of that dill pickle vodka or cookies and cream whiskey if the price is right.
However, unlike standard retail pricing, liquor store and bar POS should incorporate many types of promotions, such as:
Mix and match: Customers are entitled to receive a discount for purchasing a specific number of bottles. They may mix different kinds of wine and beer and sizes, with some preset restrictions on brands or sizes.
Quantity Pricing: Bulk or discounted pricing should be available for your customers or a large event.
Mobile Accessibility
More bars and liquor store businesses are leveraging cloud technology. As a result, cloud POS adoption is increasing at a significant rate.
A cloud POS system for liquor businesses stores data in the cloud and gives you benefits, such as remote accessibility, real-time data accuracy, and cost savings. Also, make sure that your liquor store POS is mobile-friendly and can be run on any device.
Regulatory and License Tracking
There is no doubt that preventing underage sales is a huge and complex undertaking, and unfortunately, some employees and staff tend to accept under-the-table payments from underage patrons. An excellent POS solution will help you put this practice to an end.
Reporting will quickly and easily show who isn't conducting proper ID checks at your retail establishment and will allow you to rectify the issue immediately because of advanced alerting abilities.
And that is not all; you will get the ability to track any appropriate licensing that your business must remain compliant with, and prevent late fees, fines, or temporary shutdowns.
User Access Rights
You will likely have multiple employees. This means your liquor store POS should be able to identify different system users and give them tailored access based on their specific role or designation.
User access rights are also important as they enable liquor store and bar owners to limit permissions on specific features in their POS.
Multiple Payment Processing Options
Besides traditional payment methods, like cash, and credit card, the POS system should be able to support the latest payment processing options as well.
Final Thoughts
Liquor store POS systems are the need of the hour and can make managing your liquor store business easier and hassle-free. Features like age verification and inventory management make it simpler for employees to ensure your business complies with applicable laws and you never run out of your diverse inventory.
An excellent cloud-based bar POS system also offers insights into your business performance in real-time, from anywhere.