In recent years, video content has become one of the hottest marketing trends. In 2020, 244.4 million people in the US watched videos. As a result, it's understandable if you want to learn how to make your video content.
However, choosing the right video editing software can be a daunting task with so many options available. A comprehensive review is your best bet.
In this article, you'll find a list of the best free video editing software programs available today and their pros, cons, pricing, and features.
Quick Overview of the Best Video Editing Software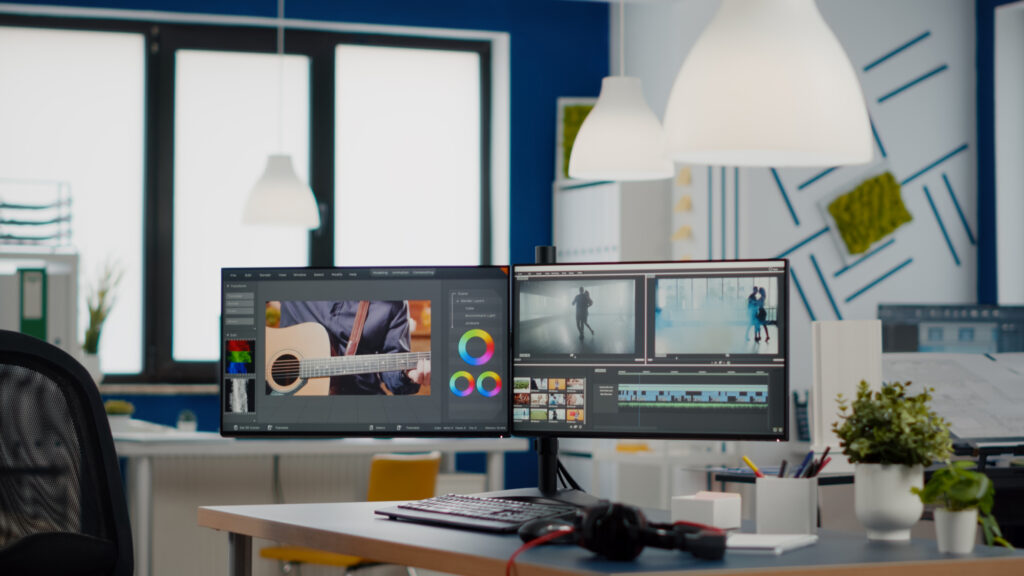 Here's a quick look at the top video editing software based on what makes them stand out:
Deep Dive into the Top Free Video Editing Software Options
All options on this list provide great video editing capabilities, but each has unique features, such as being better for mobile editing or having more powerful high-definition editing tools. Below are the breakdowns of each option:
Lightworks – Best All-round Desktop Editor
The UI of Lightworks is simple and intuitive, making it easy to learn. Lightworks also includes an extensive library of video tutorials, making it one of the easier to learn Linux video editing software options on this list.
You can use original stock videos and audio clips in any video you edit in Lightworks, adding polish to any marketing video.
Available for
Pricing
Free version available
Pro: $24.99 per month
Pros
A powerful video editor with a variety of export options.
You can edit while importing content with speed optimization.
Cons
Lightworks may be too advanced for some users.
Support for 4K video is only available in the paid version.
Features
With speed optimization, you can continue editing while importing new content.
Quick and accurate video editing with high-quality trimming functions
You can synchronize clips from multiple cameras with multi-cam editing.
Easy video sharing with quick exports to YouTube, Vimeo, Facebook, and Instagram.
4K video compatibility for a variety of video formats.
Team collaboration in real-time with complete control over who can edit.
Adobe Premiere Rush – Best for Basic Mobile Video Editing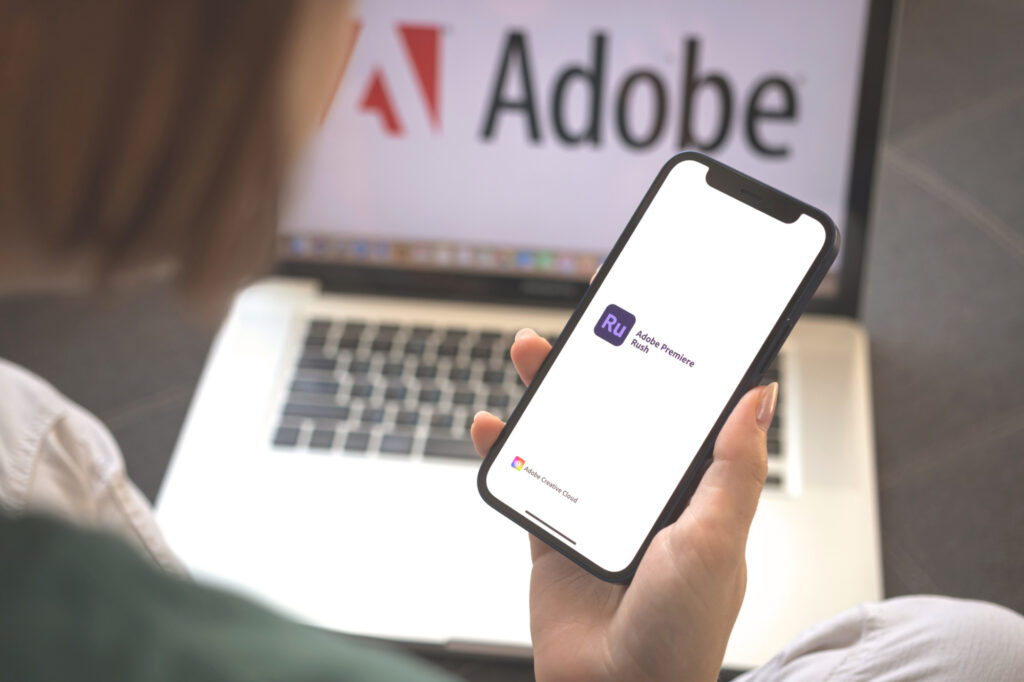 Anyone looking for a way to create rapid video logs on their phone without spending a dime can use Adobe Premiere Rush. Creators can easily create engaging video content to increase their social media following.
Besides changing the video speed and sound effects, you can add special effects, overlays, texts, and transitions to your movies. Additionally, the presets can easily save and share videos to YouTube, Facebook, or Instagram.
One disadvantage is that it may be too basic for advanced video editors. Although Adobe Premiere Rush doesn't have as many advanced features as some free video editing tools on this list, it can overlay text and images, add light effects, and fine-tune colors.
Available for
Pricing
Pros
User-friendly
Support for Adobe Creative Cloud.
Cons
Some basic functions are missing, such as the ability to rotate clips.
Features
Online storage of 100GB (upgradeable to 10TB)
You can add transitions by clicking and dragging.
There are templates for adding and modifying polished titles.
Using presets, you can quickly create video files targeted for various platforms, such as Facebook and YouTube, and then post them directly from the app.
Hitfilm Express – Best for Effects and Youtube Vlogs
It may initially seem complicated since it's used to create Hollywood-style films, but it's one of the best free video editors available.
With HitFilm's animation tools, you can design and edit audio and video transitions without using composite shots, saving significant amounts of time during editing. As well as 3D effects for movies, music videos, and YouTube videos, it features tools and options found in premium video editing software, such as 360-degree editing, 4K video, and special effects.
Note that HitFilm will require you to share your social network status update when you download the software, but it's only a small inconvenience.
Available for
Pricing
Free version available
Pro: $349
Pros
An affordable video editor with true professional capabilities.
Cons
Getting used to the interface can take a little while.
Features
There are three transition options: push, zoom, and dissolve.
A professional video editor with motion tracking, color selectors, and cropping tools.
Unsteady footage can be smoothed out using an auto-stabilizer.
The ability to animate two independent shots together for bizarre video effects has been added to composite shots.
Using this adaptive trimmer, you can re-cut clips after they have been added to the timeline.
You can create as many videos and audio timeline tracks as you want.
Mixer for fine-tuning audio for high-quality output.
You can copy the properties from one clip and apply them to another or an entire project.
DaVinci Resolve: Best for Advanced Projects and Color Correction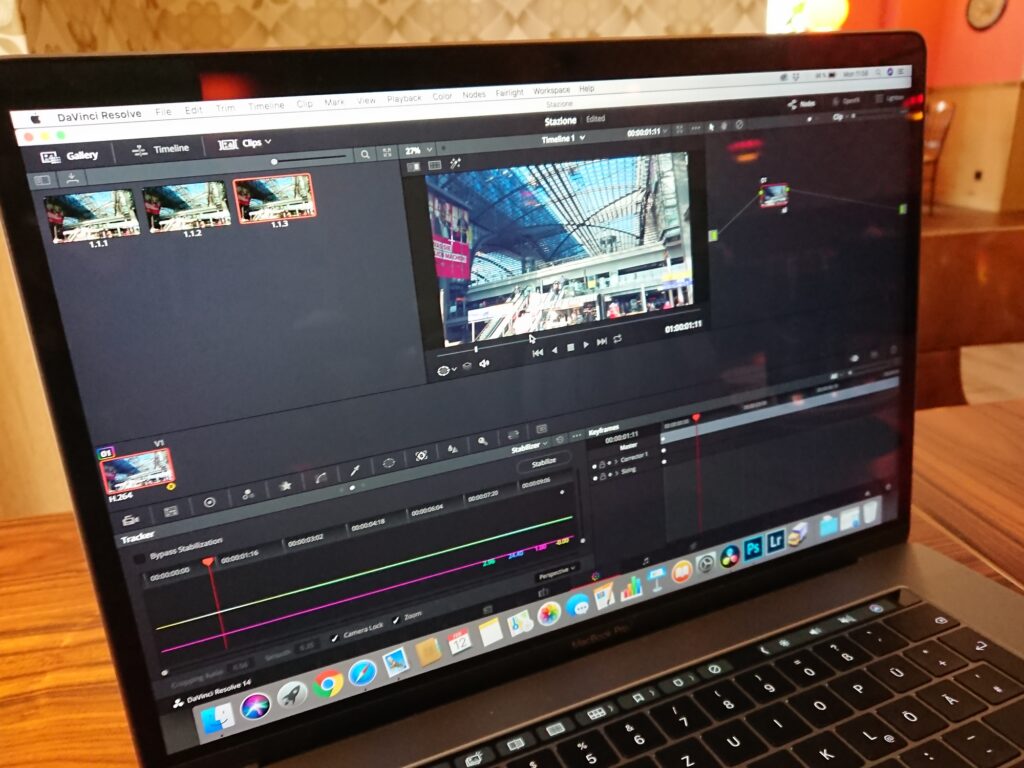 Many professional film editors, television shows, and commercials use DaVinci Resolve because it combines quality 8K editing, color correction, visual effects, and audio post-production into a single product package.
DaVinci allows you to edit both online and offline. Plus, it can save an incredible amount of time editing and trimming thanks to its high-performance playback engine, even when working with processor-intensive file formats like H.264 and RAW. DaVinci Resolve's complicated capabilities may be too much for some users, but the free version is great for more advanced projects.
Available for
Pricing
Free option available
Studio: $269
Pros
Easy-to-use interface.
Amazing color correction.
Cons
Because of its many features, it can be a little overwhelming
Some tutorials are not free.
Features
With dual timelines, you can navigate, cut, and trim faster.
Use motion estimation speed adjustments and frame rate conversions to rapidly and convincingly speed up or slow down clips.
Sync your video and audio clips with intelligent auto-editing
Face detection automatically recognizes faces in your films and creates bins based on the persons in each shot.
The ability to edit in minute detail using a separate trim interface
Built-in tools for retiming, picture-in-picture effects, dynamic zoom, stabilization, text, and audio
All of these features are built-in: picture-in-picture effects, retiming, stabilization, dynamic zooming, text, and audio.
VSDC Free Video Editor – Best for Windows Users
Video editing software from VSDC is available in free and premium versions without watermarks. This free version includes VSDC's full video editing options, including chroma key functionality for green-screen effects and a mask tool.
You will get slideshow/presentation capabilities, powerful post-production effects, video stabilization, direct social media sharing, and 3D diagram templates by upgrading to the full version.
Available for
Pricing
Free version available
Pro: $19.99
Pros
The app has powerful features, including filters similar to those on Instagram.
Cons
There is no free technical support
Only available for Windows.
Features
No watermarks are present.
Color-correction software is used to make the image look more professional
There is a broad range of transitory effects
Image filters similar to Instagram, with an easy-to-use interface
Use masks to hide, blur, or highlight specific elements
Video sharing link for Facebook, YouTube, Instagram, Twitter, and Vimeo
For processing HD and 4K content, HEVC/H.265 offers the lowest file size and highest quality.
OpenShot For Beginners
OpenShot's user interface makes it an excellent video editing tool for intermediate editors. OpenShot's straightforward interface and simplistic style make it ideal for basic editing, even if more complex applications may have more features.
Small businesses prefer OpenShot because it allows them to resize, scale, trim, snap, and rotate clips. There is also frame stepping, credit scrolling, audio editing, time mapping, and real-time preview available.
Available for
Pricing
Pros
The source code is open
A limitless number of layers
Cons
There are few video tutorials.
Features
Key-frame animation capabilities for making animated videos
The number of layers available for watermarks, backdrop videos, and audio tracks is unlimited.
Adding audio, video, and image files is as easy as dragging and dropping
Title card templates that can be customized
Digital video effects such as brightness, gamma, hue, greyscale, and chroma key compositing are used for green-screen effects.
Shotcut: Best for high-quality projects
Open-source, cross-platform video editor Shotcut has an extensive library of instructional videos and supports formats such as 4K, FFmpeg, DNxHD, and ProRes. There is one caution: Shotcut was originally designed for Linux, so the user interface may seem strange. It is a fantastic editor.
Also, Shotcut offers a wide range of audio editing capabilities, making it a great tool for audiophiles. Users can adjust the bass and treble, create bandpass filters, alter gain, apply dynamic compression, and more with its collection of audio fine-tuning tools.
Available for
Pricing
Pros
The timeline can be edited natively.
Support for 4K resolution.
Cons
Some users may find the quirky interface off-putting.
Features
Support for AV1 encoding and decoding
FFmpeg, the leading multimedia framework, supports the latest audio and video format.
Multiformat timeline allows users to mix and match resolutions and frame-rates within a project
Video files can be imported directly into a project file instead of a media library, which enables native timeline editing
Audio filters such as balance, bass, and treble, as well as bandpass filters, compressors, and more
Blender Best for 3D Animation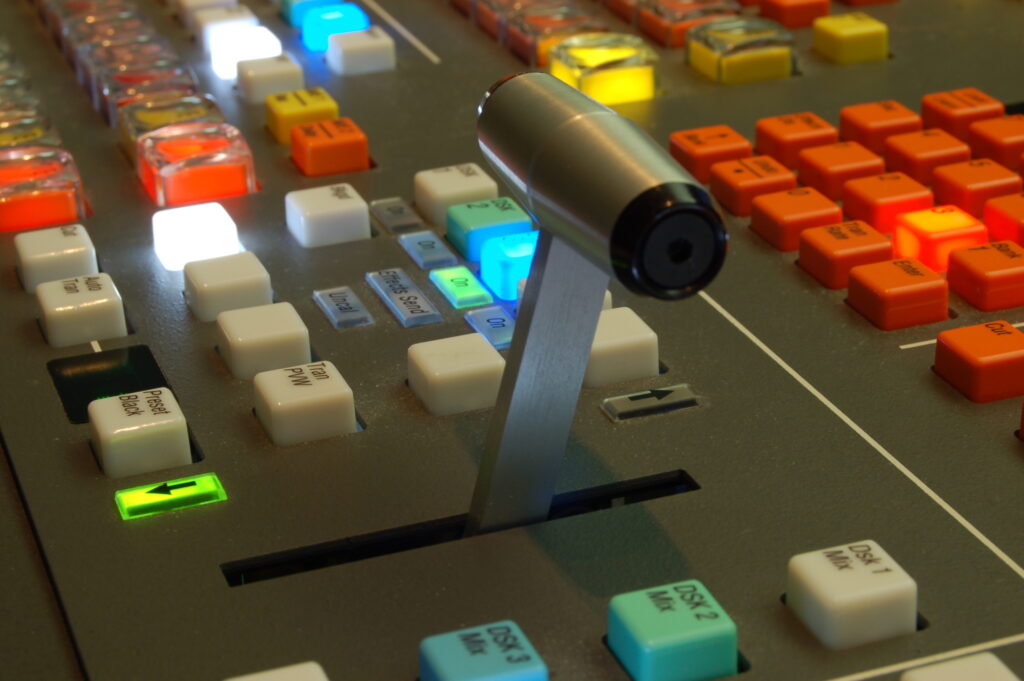 Using Blender video editing, you can make 3D models for free. The program offers tools for modeling and rendering 3D animations. Blender's software is desirable and has a diverse set of tools and a large user base. Hundreds of developers from all over the world developed the program together.
Blender includes a capable video editor that should meet the needs of most users in addition to being a 3D animation suite. This software simplifies video editing for novices and professionals and can mask video, making it an excellent choice for challenging 3D animation projects.
Available for
Pricing
Pros
Users who want sophisticated editing tools will love this program.
Cons
It's hard to learn because there are so many features.
The majority of the tutorials focus on 3D animation/modeling.
Features
Faster saving and exporting of your project with advanced rendering processes
Animated objects rendered with path-tracing engine
An extensive library of visual effects and vignettes
Possesses advanced character animation tools for realistic kinematics
Ability to code game logic into the software for video game development
iMovie Best for Mac Users Getting Started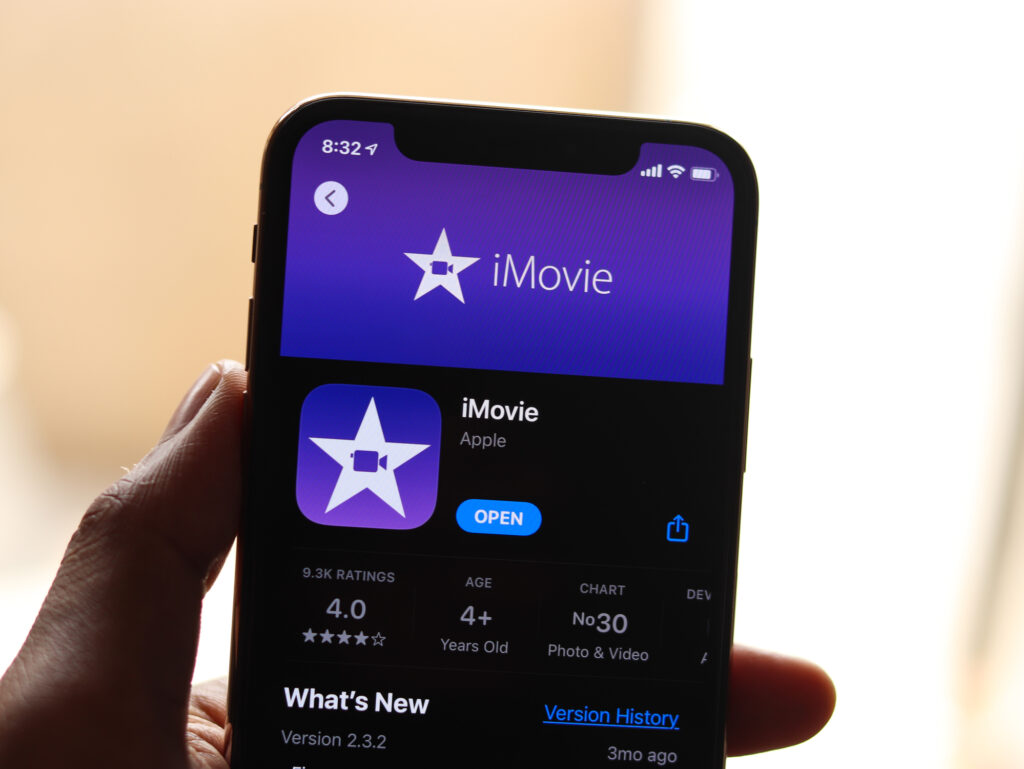 Apple's Mac OS includes the popular iMovie application. IMovie, like many native Apple products, is straightforward and uses a drag-and-drop interface to transfer files from your storage to your computer. It is a simple method to create powerful videos to help you market on YouTube.
iMovie files are stored on Apple's cloud, allowing you to edit them on an iPhone, iPad, or Mac. Furthermore, iMovie is continually updated, so new features and enhancements are always available.
Available for
Pricing
Pros
Cons
It can take some time to import and render.
The features may seem a little limited to advanced users
Features
With speed controls, you can speed up high-octane action scenes and slow down sports highlights
Users can create films of cinematic quality with 4K resolution
Consolidated sound and picture editing with built-in music, sound effects, and voice-over recording
Hundreds of studio-quality title animations for professional-looking credits
Stylish, contemporary video filters designed to fit specific film genres, such as Westerns and sci-fi
Work on the same project from your iPad, iPhone, and Mac with cloud storage
Vimeo Create – Vimeo Account Owners
Create beautiful eCommerce videos of your existing product photos and text with Vimeo Create, a free editing tool directly integrated with your Shopify store. Using Vimeo Create is easy.
Enter a few details about your product, upload your video and logo, and choose style customizations. With Vimeo Create AI software, you can edit your video in minutes (though you can also select your preferred styles or start from scratch). The AI software also suggests colors, themes, music, and typefaces.
It is very useful for making large-scale videos (e.g., starting a channel for your business on YouTube to make money and streamlining the creation process). YouTube has over 200 million users, and Vimeo has over 100 million users. Vimeo is a one-stop-shop, which allows you to manage, host, and distribute all of your films from one location, optimizing your workflow.
Available for
Pricing
Free option available
Pro and Business: start at $7.00 per month
Pros
Cons
You can only use videos on the channel of the account that created them
Features
You can choose from a library of commercially licensed music
Face recognition, filters, effects, and auto-cropping
There are more than 1,000 templates to choose from
Ability to auto-edit professionally
With iStock integration, you have access to unlimited high-quality stock images
The ability to share videos across marketing channels
KineMaster – Best for Fast, High-Quality Videos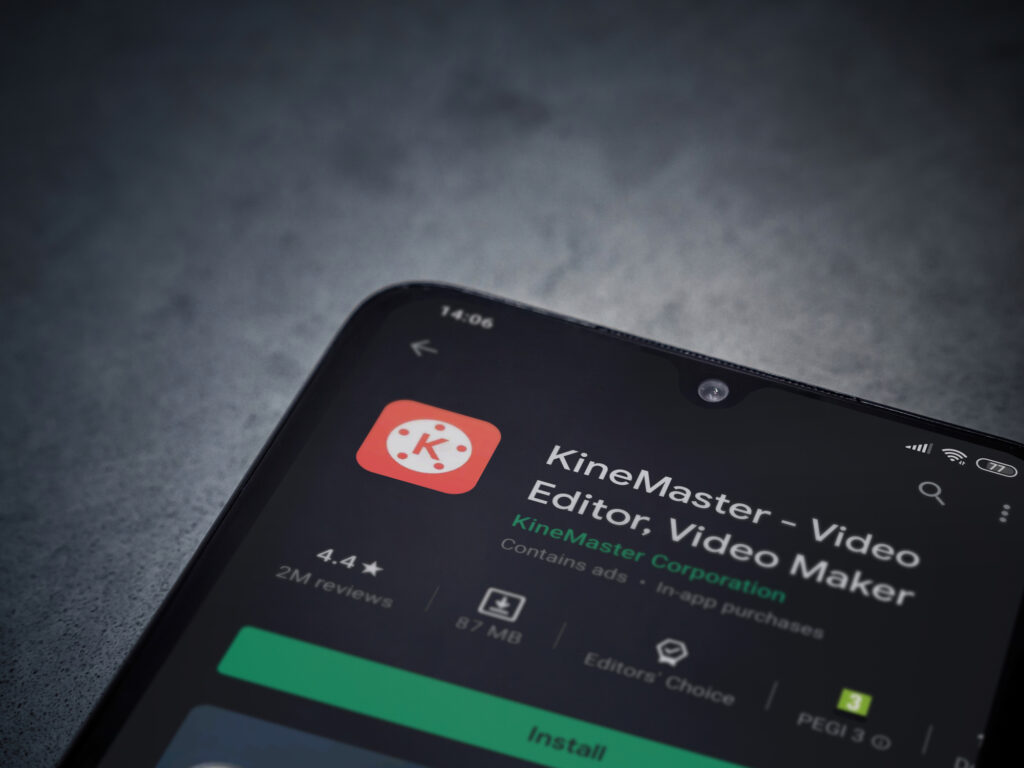 You can use KineMaster as your go-to software if you're a mobile video editor. A free version of this advanced video editing program for mobile devices is available (the subscription model is optional). With KineMaster, you can record footage, edit it, and upload it all from your smartphone or tablet. By sacrificing superior functionality to make video creation easier, KineMaster does the opposite of what other mobile editors do.
You can easily clip, splice, trim, and combine films with KineMaster's 2,500 transitions and effects. Correct and enhance videos with color filters and adjustments. Once you're done, you can share them instantly on YouTube, TikTok, Reels, Stories, and more.
Available for
Pricing
Free option available
Paid plan: $3.99 per month
Pros
A variety of fonts and effects are available.
Blending options are available.
Cons
Importing clips can sometimes be a pain.
Features
Edit and export 4K videos at 60 frames per second
Download effects, music, stickers, fonts, and more from the Asset Store
Create artistic video effects with eight blending options
Keeping video projects safe requires backup and sharing capabilities
Focus shifts, in-camera transitions, and other edits are easy with the reverse tool
Conclusion
Choosing the best video editing software depends on what you want to accomplish. You may prefer Kinemaster or Vimeo if you can use your phone or tablet. If you're looking for a robust editor with professional capabilities, Hitfilm Express or Davinci Resolve are better choices. Depending on your level of knowledge, each option might be manageable or too complicated for you.
Regardless of your choice, you can rest assured that the options above cover all video editing needs.