Have you always wanted to start an eCommerce store but not known where to start?
This guide will give you some of the tools you will need to get your very own online store up on the world wide web.
Let's cover some of the things you will need to start your own eCommerce business online.
How to start an eCommerce Business
An online eCommerce business can be a project that you can start from the comfort of your own home, or it could be an extension of an existing real-world business that you already have running.
Either way, it can be a simple enterprise that you can create and grow or a complicated task involving a large team.
You can target business-based markets that are:
B2B: A business that sells supplies or services to other businesses
B2C: A business that sells supplies or services to consumers
Or as a single operator business your markets could be:
C2C: Supplying goods or services to other consumers
C2B: supplying goods or services to businesses.
Which type of business you are in will be determined by your skills and the market that you want to serve.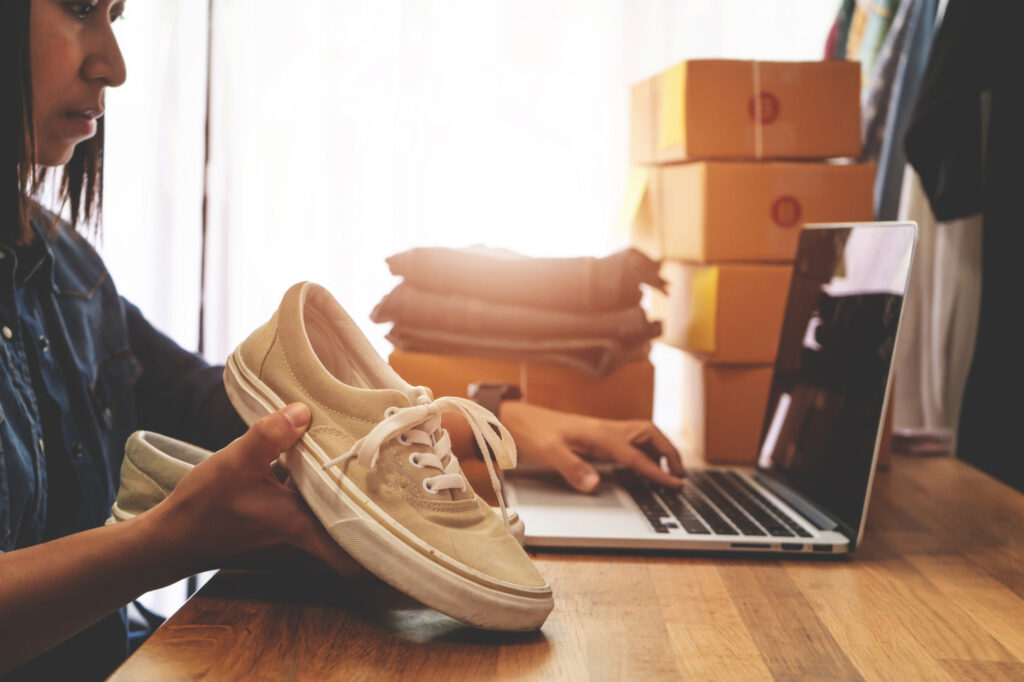 Choose a Product You Want to Sell
If you have an interest in a product segment or service, then convincing customers about your passion for the product and what it will do for them is a lot easier.
Your online business could be providing a service or supplying goods. The goods could be something you create or a product you buy from a manufacturer or distributor and on-sell to the end user.
Find your niche
Your store won't be the largest store on the internet at the beginning so select a niche market that you want to target and cover that well.
This focus ensures that when a customer visits your store the messaging around your products align well with the product offer you have.
Your niche should solve a need that isn't being solved well by anyone else and be aimed at a group that has enough disposable income to spend it on things that make them happy or satisfies their requirements for an interest that they have.
Your niche could be based-on price/product quality mix where you aim to be cheaper than all your competitors or the quality of your product and service is so much greater than your competitors that the value your customer associate with your product drives repeat sales and customer satisfaction.
Your niche could be your neighborhood or city. If your eCommerce store is booking services like plumbing repairs you may not want to travel the country for a small job, or a pizza store may have a limited area that they offer the delivery service.
There are demographic groups that may be a target for your product. Baby clothes are best targeted at new mothers and mobility walkers for seniors.
You may also target a niche group with a common interest or attitude. You will always sell more golf clubs to people who like golf!
Research the Product
How will you sell your product?
If you are offering physical goods, will they be in single packs or bundles? Will your offer be for a service or a downloadable item like an ebook, course, or subscription service?
You may wish to purchase your goods from a manufacturer or distributor and re-sell them while manufacturing your own saleable items is also an option. Home-made goods like candles, jewelry, and clothes can be popular on specialist sites like Etsy.
Another popular selling method online is drop shipping. This is where you offer goods for sale on your eCommerce business website and when a customer orders the good you arrange for the distributor to deliver them directly to your customer.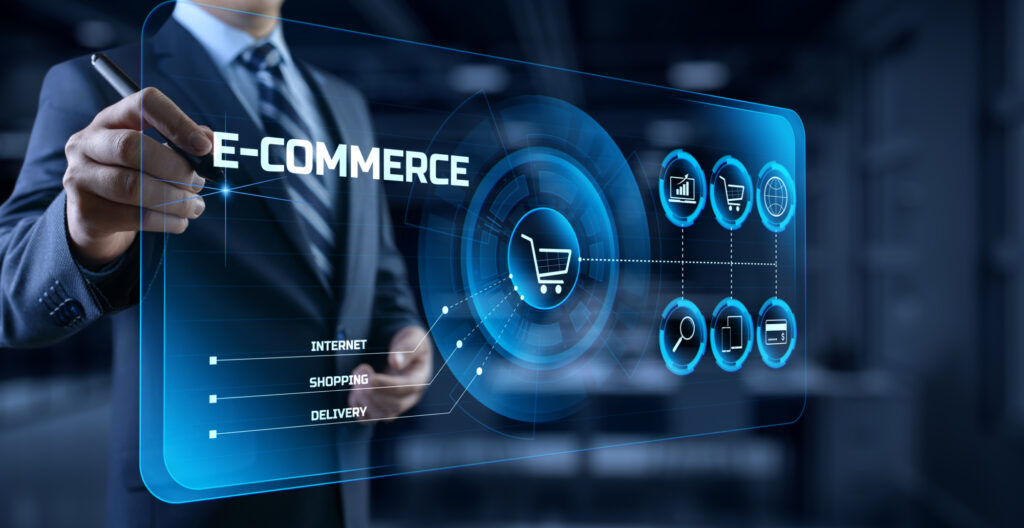 By doing this you don't have to carry physical inventory or have the hassles of organizing couriers and packing.
Drop-shipping can work with local suppliers or many international distributors will ship around the world on your behalf.
Legal requirements
You will need to research your selected product for the local legal requirements in your state.
Does your business require registration to operate in your state and is there a need to register for sales tax?
A registration may be required if providing professional services and permits may be required for some types of production, like producing food items for consumption by humans or pets.
Consulting a legal professional or tax accountant may be required to ensure that you are compliant with the local laws before commencing operations.
Research the market
Use tools like Google search to find other businesses offering a similar product to your own and investigate their price and service offers. What are their strengths and weaknesses? Where do the opportunities lie for your new business in this market?
This is referred to as a SWOT analysis. Strengths, Weaknesses, Opportunities, and Threats.
If you take a piece of paper and draw two perpendicular lines to divide the sheet into 4 squares, then write each of the SWOT headings in a box.
Next, write down each of the competitor's strengths and weaknesses in the relevant box then formulate the opportunities and threats that this proposes for your business.
From the SWOT analysis, the threats give you insight and the opportunities help forge your direction forward.
You need to determine the size of your niche market and whether there is room for your new business to fit into the market.
If you decide the market is too crowded it could be that your product is just not niche enough and you need to drill down further to create a specialized niche of your own.
How will you differentiate your product and service offers from others in the market?
When you want to go deeper into research many online tools can assist you with evaluating what consumers are searching for online.
One of these is the Google Keyword planner. This will allow you to enter your search term and see how many searches have been made over the period you specified.
You can also specify a region to search as well. A high volume of searches for the keyword indicates a high demand for that good or service.
A low volume of keyword searches may indicate a low demand for your niche product or service, or it could just indicate that the public isn't aware of your niche solution!
The keyword planner also includes related searches which can lead to showing you similar searches that have been conducted to your request indicating what the public is searching for.
Google Trends is a platform that allows you to track the number of searches on a topic over time through what has been searched on Google.
Enter your keywords with a date range and you will see the trend in searches for the keywords over time. This could indicate an increase or decrease in demand but can also indicate if interest in your product may be seasonal in nature.
Select a business name and register it with the Government
Again, consulting with your accountant or a legal professional may be the best start to determine whether your new business will be a sole trader, a limited company, or a corporation.
Each of these structures may require registration to operate in your state. You will also need to consider whether you need an EIN with the IRS or any other registrations required to operate your business online.
Do your local laws require you to register for sales tax or any other specific registration required for your business.
Choose an eCommerce platform
There is a wide range of eCommerce platforms available on the market each with its pros and cons, and a wide range of monthly and startup costs associated with each.
You need to select a platform that you are confident will scale with your business as you work hard to grow sales over time.
You also need to consider your (or your team's) technical ability and how easy or hard the setup process may be for the platform you are selecting.
Sometimes the simple platforms don't provide the flexibility to perform the customization that you want and the fully customizable platforms may have a steep learning curve.
If you already have a WordPress blog, then you can easily add a product like WooCommerce to your blog to have a fully featured online store system.
Other choices include open-source alternatives like Magento or OpenCart, or you may want to select an integrated online platform like Shopify, BigCommerce, or Wix.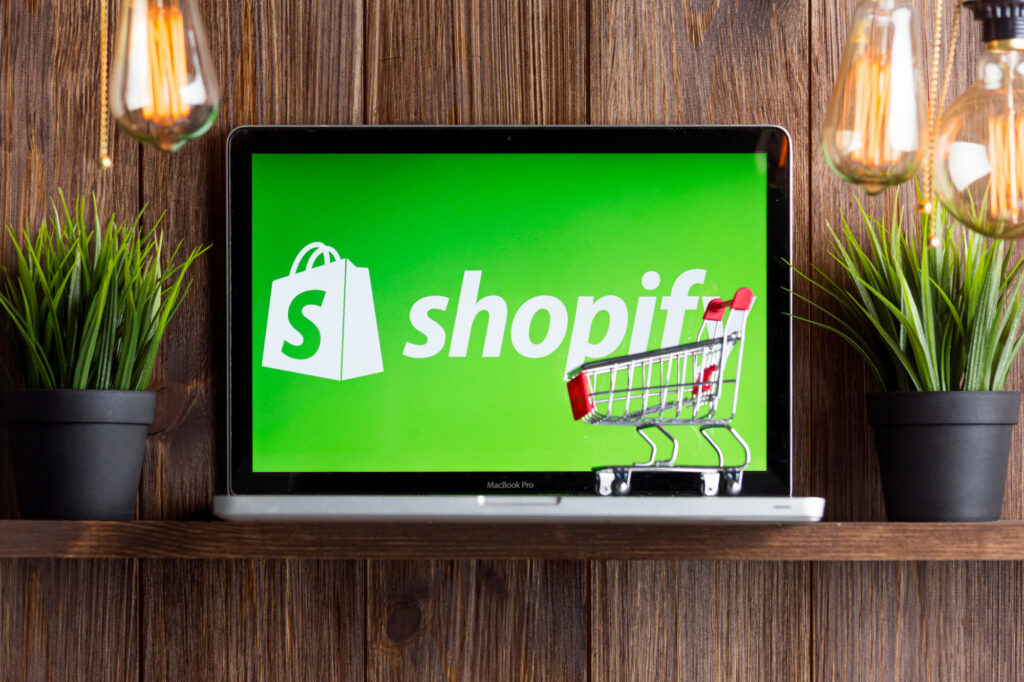 If you plan to market some of your products through third-party marketplaces like Amazon, eBay or Etsy then make sure your selected solution has the tools to connect easily to these marketplaces to save you duplicating your work.
Each of these platforms has costs and benefits so research hard into the best solution for your product and proposed marketing offer. If you try hard and get a minimal package you can start your online store for as little as $100 a year.
Many of these solutions include a credit card payment gateway or you can choose an external Payment Gateway Supplier like Host Merchant Services that will work across all of these platforms for you.
Create your site.
In much the same way as you would open a traditional storefront on a particular street or neighborhood, or in a shopping center, your online eCommerce business has a place and a look and feel.
Your physical shop storefront has signage outside to attract customers to enter and a certain look and feel once you enter the store.
Your online eCommerce business needs to cover all your brand artifacts as well so when customers are dealing with your brand, they are happy to buy.
Your selection of colors and styles for your online site is important to reflect the values of your brand and what you stand for.
Your logo, themes, and images are also a reflection of this brand.
It's important to ensure you cover a couple of legal requirements on your site to show your customers you care about doing business with them. Your privacy policy, shipping and returns policy and other data retention policies (that may be covered by law in your area) will communicate with your customer how you will deal with their data and any issues with the transaction.
Load your Products
Now that you have selected your products and market and determined where you are going to source, or manufacture, your products it's time to start loading products onto your site.
As part of your brand style that you determined when setting the site up all your images and colors must be consistent across your site. Depending on your product range it's generally better to have all your images with the same background color and image style.
A site with a mixture of landscape and portrait images all with different colored backgrounds can look as unorganized as a dress shop without any clothes hangers.
This guide to eCommerce photography may help.
Launch!
With your site live in the world, don't sit and wonder where the customers are.
Depending on your chosen platform you should have access to analytics for the visitors to your site. Sites like Google Analytics can give you lots of data on how many visitors you had to your site, where they live, how many products they looked at, and more.
Analyzing this data can help you target your marketing efforts and make modifications to your site. You will enjoy watching the visitor numbers rise over time.
You've early determined your target niche market for your site so now is the time to connect with them on their favorite social media network and let them know you are open for business.
Marketing your business.
As part of your preparation plan, you should have put together a business plan that outlines what your business brand stands for and how you want your customers to view you.
Taking this data, you need to craft marketing for your business and start driving traffic to your eCommerce store.
You can pay for ads on Google and other search engines that will appear alongside people's search terms when looking for your goods or services.
The amount you pay per click or per impression will be determined by how competitive your keywords are.
If your product fits into the demographic then have it seen with social media influencers that align with your brand values. This can lead to easy exposure for your product, sometimes at a minimal cost for the exposure that the influencer can bring to your brand.
You should run organic traffic and paid campaigns on social media like Facebook and Instagram. By its social nature, the idea is to get a viral message spread through these mediums and reach more people through their contacts and their contacts, contacts.
Most of the eCommerce platforms outlined above have an element that will allow you to collect email addresses from potential clients through a popup signup form or contact page. Also, look at getting people who buy to opt-in to future email marketing so you can retarget them in the future.
Email marketing is also a great way to make an offer to people who have already purchased to encourage friends and family to purchase from your store with a coupon or discount code, thereby increasing your customer base further.
And all through this marketing journey, you should be constantly working on organic Search Engine Optimization (SEO).
SEO is the least expensive method to drive customers to your online eCommerce business. Every time they search on Google, Bing, or Yahoo and you appear on the first page of the results you are going to increase your traffic.
Therefore, it's important to make sure that your products and blog posts contain the keywords that people are searching for online about your business.
Your blog posts should reinforce your product keyword strategy to ensure you are seen as an authority on the topic that your business is about.
Your eCommerce Store Online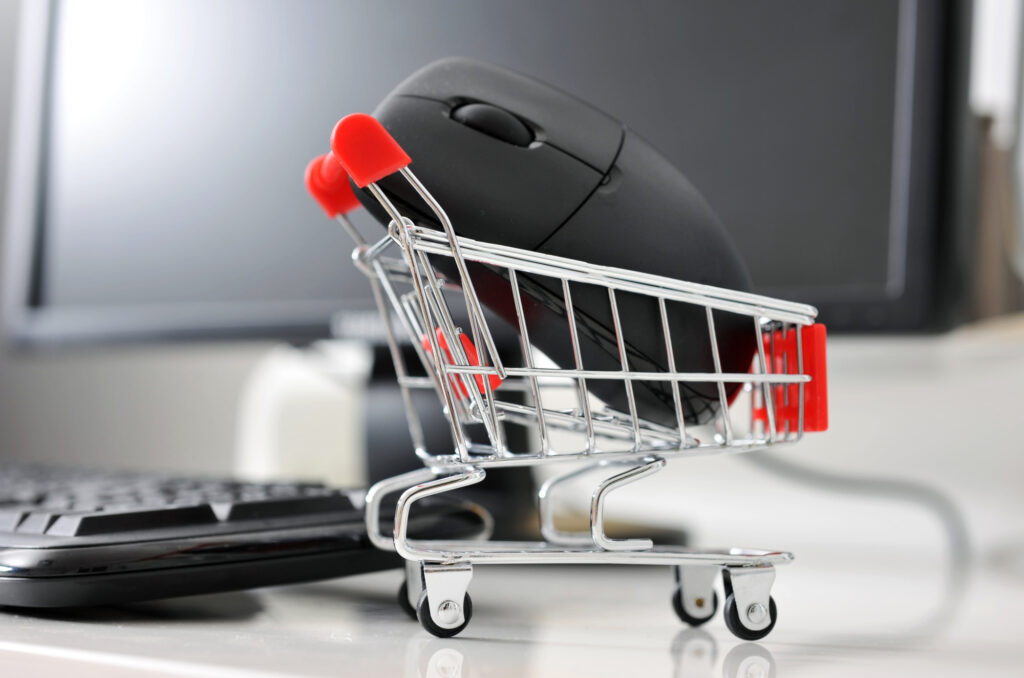 Once you have your store up and running how successful it is is determined by how well you market your goods or service to your target market.
Your marketing doesn't need to involve a huge monetary outlay, but it does need to be targeted and consistent.
Most eCommerce stores take around 18 months to 2 years to see results or even think about making a profit so don't let the small hurdles set you back and keep pushing through with the enthusiasm that made you want to start your eCommerce Business in the beginning.
Once you are at the right point you can scale your business and take it to the next level.