Modern consumers are now leaning more towards digital technologies to pay retailers and friends. They look for remote purchase options and contactless transactions. Today, P2P payment platforms have drawn attention due to the latest trend of paying with the digital method. These P2P technologies have become popular due to their capabilities of faster digital transfer of funds. The faster payment is surely advantageous for both customers and entrepreneurs. But are these P2P payments safe? Are there any potential risks of making a P2P payment? The fact is that there are fraudsters introducing risk to your transactions.
As customers have started accepting P2P apps for payments, scammers have identified tricks to take advantage of this trend. That is why several P2P companies have warned their customers to be careful while making payments for the purchase of products and services. In some cases, legitimate transactions may go wrong when you have entered a misspelled name and incorrect mobile number. Your funds can reach the wrong person's account.
Are P2P Payments Risky?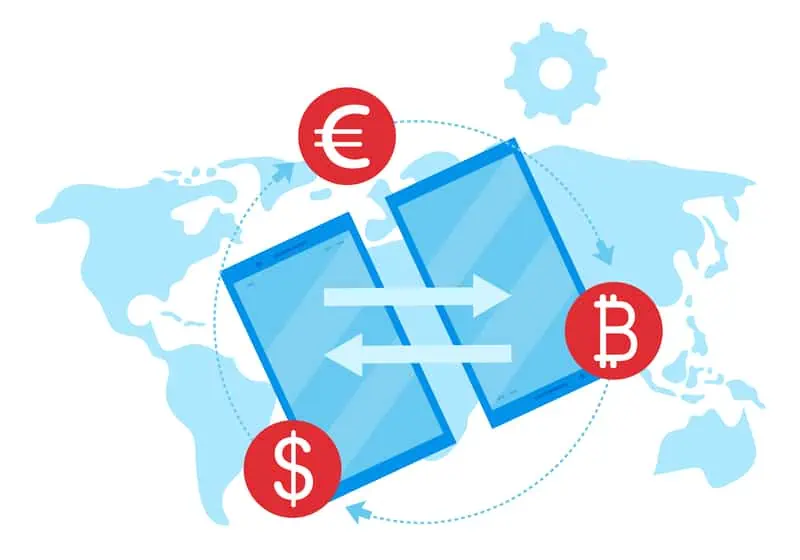 The most commonly chosen P2P options are Zelle, Cash App, Venmo, Google Pay, Apple Pay, and PayPal. As per the latest data from PYMNTS, Zelle has found an increase in transactions by more than 200% in 2019. Almost 70% of USA citizens are presently using P2P services. Although these popular platforms have technological advancements for security, there is a risk of scams. Scammers will try to learn your sensitive personal details and persuade you to transfer funds to them. Therefore you must always transfer money only to people you know and trust. 
Preventing the Dishonest Attempts of Fraudsters
Cybercriminals make some dishonest pretenses and try to gain your trust. They pretend to be some certified tax officials to convince you to send money via the P2P apps.  Moreover, fraudsters can post scam Craigslist advertisements to claim they are sellers of some items. In this way, they ask you to make an upfront payment using the P2P app. Then, they will receive your money without delivering the products. Be cautious to avoid falling prey to fraudulent schemes. In many cases, consumers are tricked into completing transactions that are not legitimate. According to a survey, more than 40% of P2P app users responded to classified ads and sent money to several strangers.
P2P services providers are trying hard to solve these issues and alleviate risks by educating every consumer about the potential risks. Some P2P apps include pop-up alerts to warn users while sending money to unknown recipients.
Furthermore, several P2P app providers have removed the feature of one-click transactions. They encourage consumers to review payments multiple times before clicking on the Send button. Consumers must take time to analyze their choices, identify errors and send confirmations.
It is one of the best ways to keep fraudsters from accessing the payment platforms and confusing legitimate consumers.
App providers also need to identify when consumers are dealing with false identities. Scammers may create P2P accounts by stealing others' credentials. Payments providers have to choose financial partners to help consumers in their efforts to detect fraud.
A Popular P2P App and Potential Risks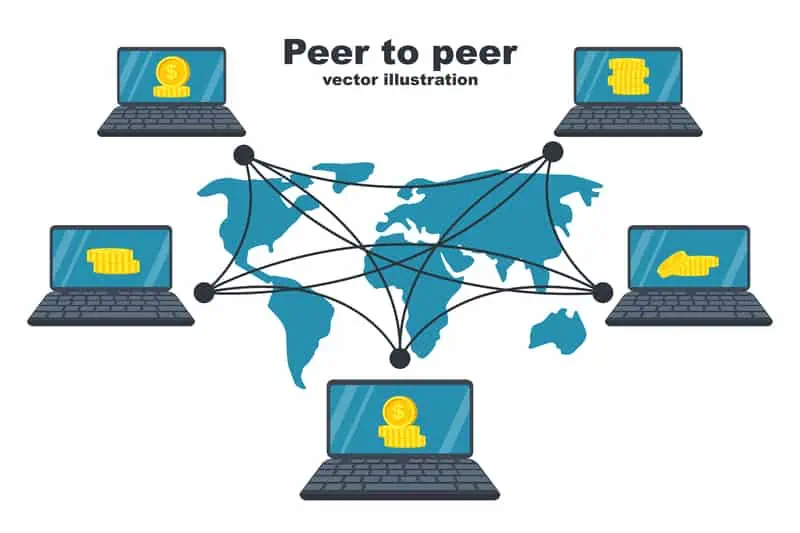 PayPal's Venmo has an integrated social networking system. This feature may cause privacy issues. Your Venmo transaction will undergo public scrutiny. As the information can go public, Venmo users have a risk of scams.
Venmo enables you to adjust your privacy settings and prevent details from getting disclosed to the public. Venmo has also presented a tutorial for using the privacy settings.
Before using P2P platforms, it is better to be familiar with common threats-
Stolen identities– When a stranger signs up for P2P payments with your identity, it can result in application fraud. The intention of the stranger is to pull money from your account. Moreover, he will use your name for creating an account.
Consumer scams– While someone tries to sell products by pretending to be a real seller, it can lead to consumer losses. When buying any product from Facebook Marketplace, Craigslist, and any other platforms with a high level of fraud, you have to be careful. You must choose a trusted seller to buy an item.
Smishing scams– The major purpose of phishing is to steal your password. Some scam sms (text) messages ask you to click the link and send personal information or login. Scammers frequently try to create a sense of urgency to induce a mistake when the victim feels pressured. These messages and links may appear to be harmless. The scammers will apply the social engineering techniques to gain access your peer-to-peer payment account and other financial accounts.
2-step authentication scam– Fraudsters can pretend to be bank officials and send you several fake alert messages. They will send you codes and ask you to verify accounts. You must not pay attention to the 2-factor authentication code sent by fraudsters. Do not send the secret code to any other person. After receiving your code, the scammers will access your account. In most cases, financial institutions do not ask for any sensitive details via email, phone calls, and messages. 3-digit debit card codes, PINs, and other verification codes must not be shared.
Tips to Keep Away From P2P Frauds
Check the fraud protection policies of the chosen P2P app. Learn about what protections are available and how you can be reimbursed in the event you become a victim.
Be careful of businesses accepting payments only via P2P apps.
Connect your app to your credit card and not your bank account and debit card. A credit card has better protection when you do not receive the services and products.
Verify the chosen recipient's details
Do not send and accept P2P payments from strangers.
Try to create a strong password.
Although real-time payments with P2P platforms are slightly risky, you can avoid scams with some precautionary steps. The app providers are trying their best to safeguard customers from fraudsters. Cybercriminals may continue applying tactics to cause data breaches. However, you must be cautious while making payments using P2P apps.