The retail industry experienced major disruptions in 2020 since a vast majority of people stayed home and used eCommerce shopping platforms. During this time we saw a major transformation in the eCommerce industry. Due to the health and safety concerns during the pandemic, people started relying more on eCommerce shopping apps. As a result, online shopping has become the new norm for millions of buyers.
Here's a look at a few important retail trends for fall 2021 every retailer must know.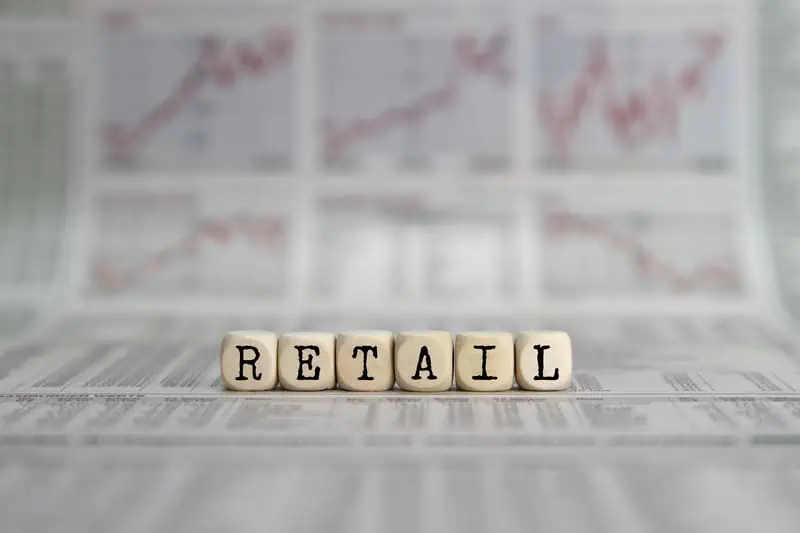 Quick Order Fulfillment
A study showed that 41% of customers are ready to pay extra for the same-day order delivery, while 24% were willing to pay a charge for the delivery within 1-2 hours. Gone are the days people did not mind waiting for days and even weeks to have their orders delivered. Today, customers want fast delivery, even if that means extra payment. People shopping online want overnight shipping. So, it has become important for retailers to cater to their immediate order fulfillment needs (more now than ever).
A Change in the Influencer Marketing
Influencer marketing has always been one of the best and effective digital marketing techniques for retailers. It allows you to get access to a wider audience through an influencer. However, a lot has changed in this industry in the past year. For example, influencer marketing is no longer about the edited shots of the product, lengthy captions, and motivational videos that promote the product.
It is more about the authentic and raw form of visual content where the influencer uses the product to show how it can help customers. Brands need to collaborate with influencers to get their messages delivered to a large audience in the most meaningful way.
A Growth of the Offline Stores
The number of people using offline spaces for their retail business has decreased a lot since the COVID pandemic. More and more businesses are switching to eCommerce platforms to ensure a safe shopping experience for customers. However, retailers are also moving their operations to the offline mode to cater to the audience that prefers in-person shopping.
Glossier and Casper are the best examples of consumer brands that started digitally but expanded to the offline market. Experts have predicted that more than 850 online brands will open land-based stores in the next 4-5 years. In 2022, many retailers will take their online businesses offline.
AR-Powered Shopping
The AR trends have gone from a good-to-have marketing method to an absolute necessity for retailers. The demand for Augmented Reality, Artificial Intelligence, and Machine Learning is on the rise. Augmented reality helps cover the gap between physical stores and online shopping. The technology is trending in the real estate industry, where aspiring homeowners can visit the site in 3D without having to visit the place in person.
Shopify has also launched the Shopify AR, which enables retailers to offer customized AR experiences to their audience. The company mentioned in a tweet that brands that incorporated AR into their marketing had witnessed an increase in the conversion by 94%. AR-powered tools are not only for global and popular brands. These are rather embraced by all types and sizes of business – regardless of their size.
Brand Optimization for Visual Search
It is easier to search for information or brands when you know the name and other identity details. However, brands have started to leverage visual search tools to make it easier for people to buy outfits, accessories, and other products without having to memorize the brand names.
Suppose you see someone in a beautiful outfit and you wonder where they have bought it from. Instead of having to ask them, you can take a picture and search for similar clothing on Google. For this method to work, you need to have an account on image-based platforms, such as Instagram and Pinterest, to upload the photos of your products and make them visually searchable.
Social Media Shopping
Over 15,500 land-based stores shut down for good in 2020, according to a report published by Forbes. Now, brands have started incorporating eCommerce shopping into their social media accounts to provide buyers with the easiest and fastest way to shop for the products. These brands are also working with affiliate marketers and influencers to reach out to a large audience. Now is the best time for retailers to use these marketing trends to not only promote their products to their target audience but generate actionable insights to offer a personalized experience to their prospects.
Ethical and Sustainable Brands are Trending
In addition to the technology, brands need to focus on their ethical values and transparency in business operations for a better customer experience. Similarly, people are more concerned about the effects of the product on the environment, which is why they are relying more on eco-friendly products. It may not be possible for businesses to make a switch to 100% sustainable and environment-friendly products, but it's important to make your products fit for customer use.
Jim Nail, an analyst at Forrester, highlighted the importance of ethical values for businesses by mentioning how companies that use their values in businesses are growing faster than their competitors. However, brands cannot expect growth when all they are relying on is unethical and sketchy business practices.
Smart-speaker Shopping – A Trend that Continues in 2022
The demand for Alexa, Siri, Amazon Echo, Google Home, and other smart speakers is on the rise. A report by Statista shows that the smart speaker industry will be worth $35.5 billion by 2025. Another report shows that 52% of smart speaker users will use these voice assistants for online shopping in the next four years.
Bottom Line
Even those who never tried digital shopping are now using eCommerce mobile apps for groceries, clothes, accessories, and other items. It is time for retailers to adapt to the latest marketing trends to keep their business alive and running in such a competitive business world.